Photographing you, just as you are.
Real, relaxed wedding photography for cake loving couples who love to dance even if they've got two left feet.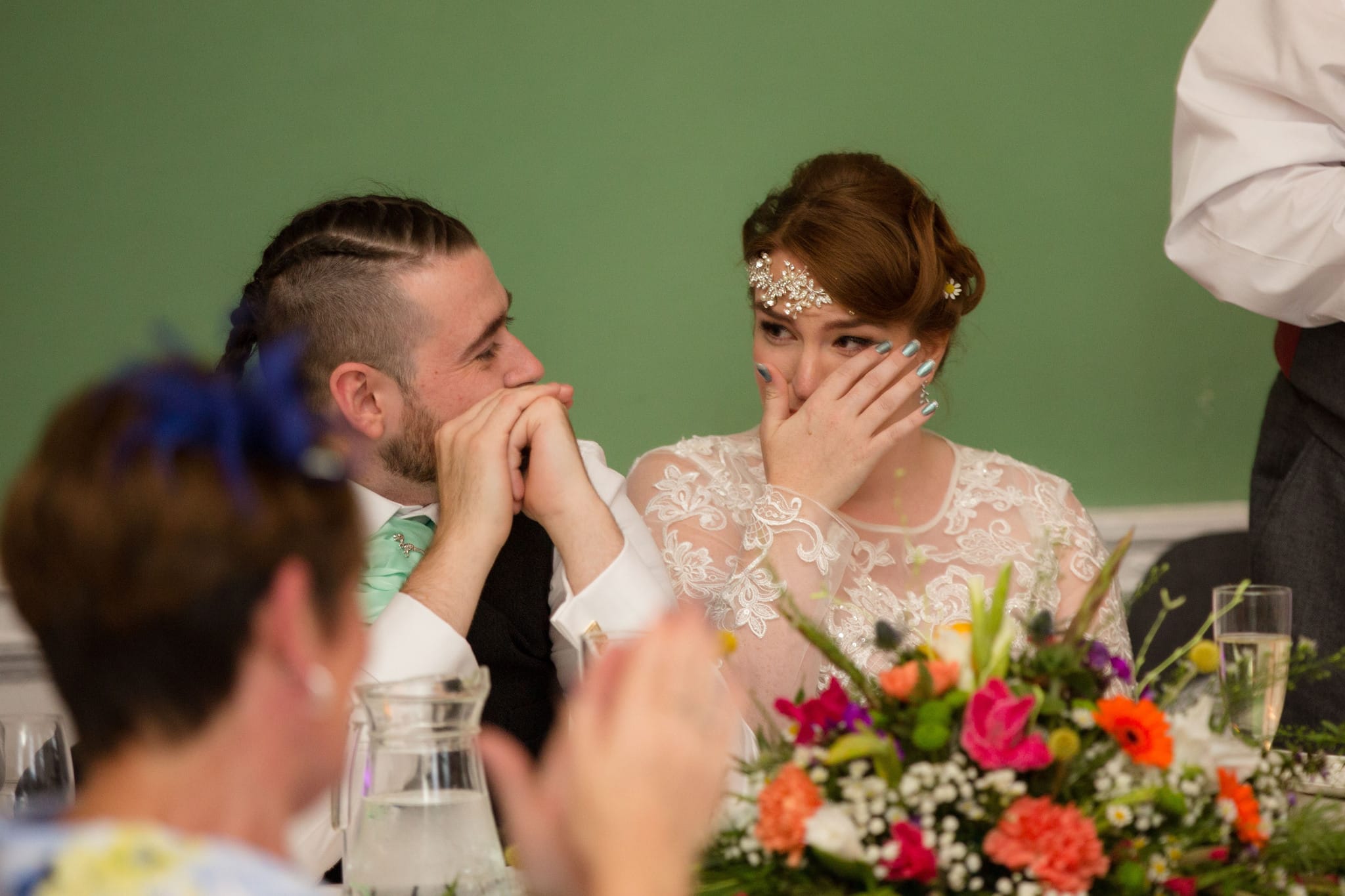 The two of you generally marvelling at each other at the fact you just got married
Tactile photographer and wine drinker, eats cake not kale, seeks loved up couples who are planning a wedding where food, music and having fun are top priorities. Bad weather is not enough to stop you from enjoying the best day ever. 
.. a fun, relaxed wedding that incorporates your personality into it. You're going to embrace the day (and each other) and smile until your cheeks ache from sheer joy. Whether your venue is a marquee in a field, a quirky pub, a grand country house or a rustic barn, it's my absolute pleasure to photograph people in love.
Please be aware, due to Covid19, many 2020 weddings have had to postpone to later dates, this means that 2021 and even 2022 are getting booked up very quickly. I only shoot a limited number of weddings each year so please get in touch if you're considering me as your wedding photographer so I can check my availability. April, and July 2021 are now fully booked. Bookings for 2023 will be taken from 1st January 2021. 
The photos are fantastic thank you so much! Exactly what we wanted!

Thank you for doing such a brilliant job on the day, so many people commented on how great you were, thank you again for everything.

Claire & James