From 4th July 2020, weddings and civil partnerships in England can begin again. This may be the good news you've been waiting for, and now suddenly you might feel like you've got a lot to do. For others however, this latest update may be a deal breaker that makes you rethink your plans and postpone the wedding to a later date.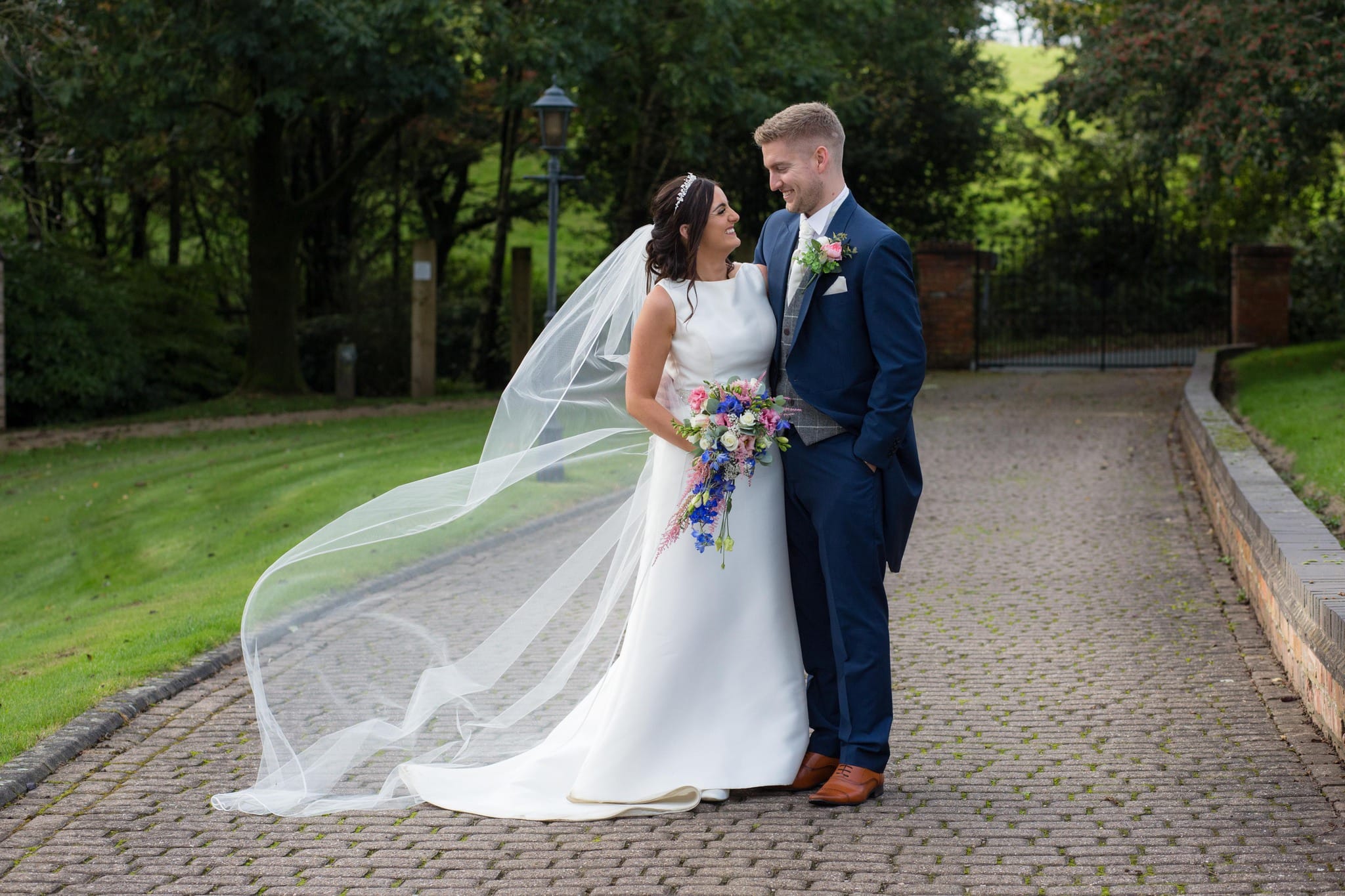 So what will a wedding look like from 4th July 2020? Well, ceremonies can take place with up to 30 people. This number will also include the people taking part in your ceremony like your vicar or registrar, your photographer, videographer, church organist etc. The ceremony will look quite a bit different to what you may be used to; if in church, they'll be no singing, the bride won't be accompanied by anyone down the aisle (unless they live in the same household) and guests will likely be requested to sit far apart. Ceremonies will likely be much shorter too.
If you were planning on having a bunch of people around for the morning prep you'll likely not be allowed either as it has to be just members of two households indoors. So, the common sight of a make up artist, hairdresser and photographer plus yourself and your bridal party in the same place won't be permitted, and those suppliers won't be insured if they're breaching any social distancing rules.
So after the 'I do's', can you have a party to celebrate? The current guidelines state that you can have 6 people from any number of households meet outdoors, or support bubbles, or members of 2 households can meet inside or outside. This means that receptions as we know it aren't going ahead; so no lively dance floors, no lawn games, and no mingling with cocktails and canapes.
So, is it all doom and gloom then? Not at all. If you're happy going ahead with smaller numbers and aren't all that fussed about having a party, then there is no reason to worry or postpone things. Some may even prefer to have a small legal ceremony now, and then have a much bigger celeration at a later date when the restrictions have been lifted. Plus, you'd get to wear your outfits more than once!
What if you want to postpone? For some couples, whilst it is incredibly hard knowing that you won't get married on the date you originally wanted, this might be the only option. My advice is to keep the lines of communication open between yourselves, your venues and your suppliers, and discuss alternative dates as soon as possible. Whilst restrictions may lift by August or September, it's good to have back up plans in place just in case. Your suppliers and venue are there to help you, and will gladly talk through your options
Remember, above all else, the important thing is saying those words to each other, whether that happens with 5 people, 50 people or 350 people watching on, it's the words that matter, and everything else really is a bonus.
The full guidelines published on 29th June 2020 can be found here: https://www.gov.uk/government/publications/covid-19-guidance-for-small-marriages-and-civil-partnerships/covid-19-guidance-for-small-marriages-and-civil-partnerships#enforcement