Bex and Olly, your wedding was superb.
Pimhill Barn has long been one of my favourite venues and I'm very fortunate to be on their recommended supplier list for wedding photographers. Aside from being set within stunning Shropshire countryside with gorgeous views and private gardens, the beauty of Pimhill is it is a blank canvas so you can do with it whatever you like, and Bex & Olly made it entirely their own.
I first met Bex and Olly at a wedding fayre and as we chatted about Walking Dead, Game of Thrones and weddings I knew I wanted to shoot their big day. And what a wedding; with dinosaurs, sunflowers, Star Wars lego, board games, a drum skin for a guest book and great details and decor all round.
Live music featured heavily with friends performing during the ceremony, and the amazing Black Hat Band for the evening entertainment. Bex and Olly thought of everything for their guests enjoyment too; ice cream, pizza and board games for those who don't dance. Here's a few of my favourites from the day and hopefully it's not hard to see why I loved this wedding so much…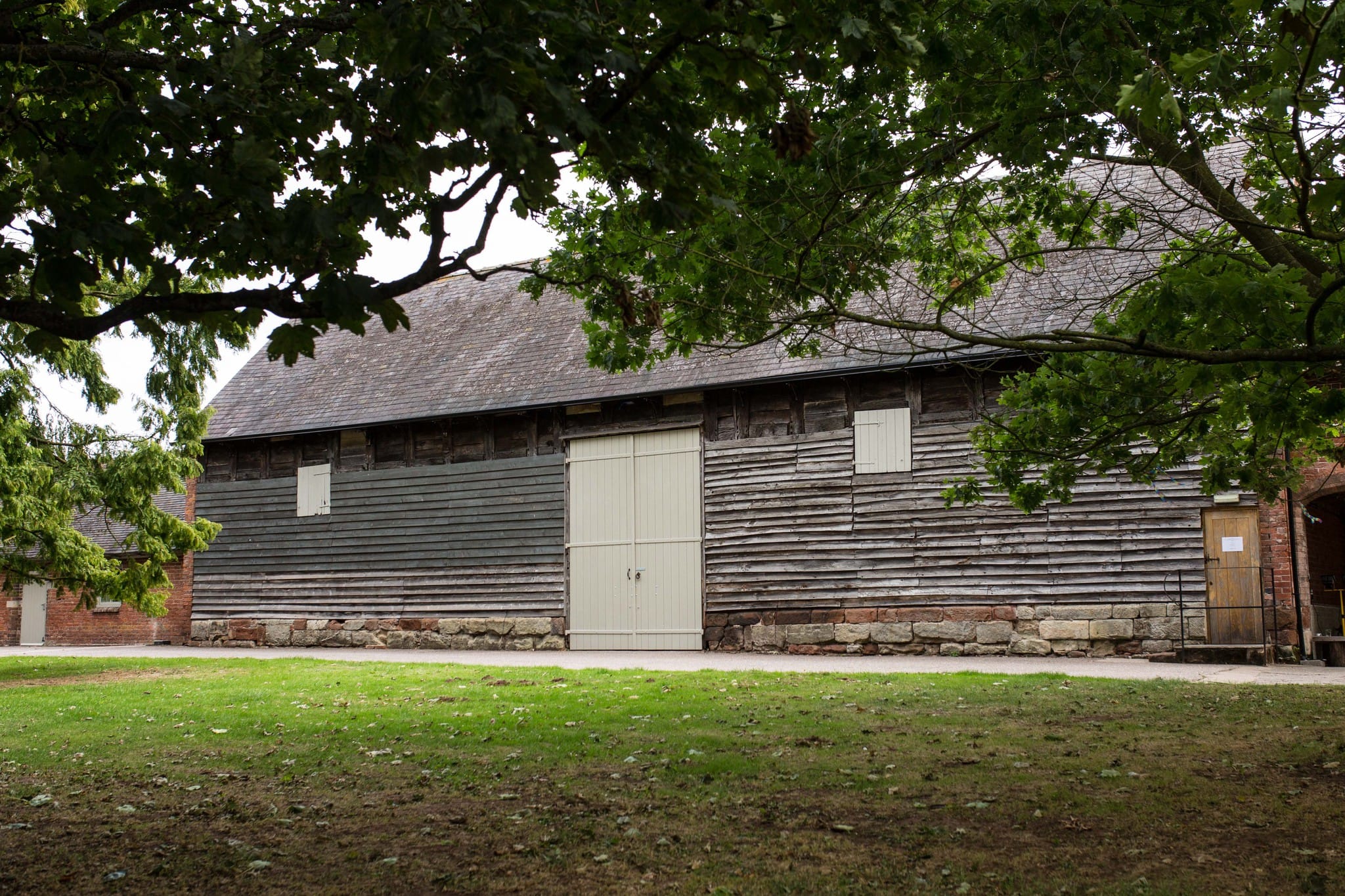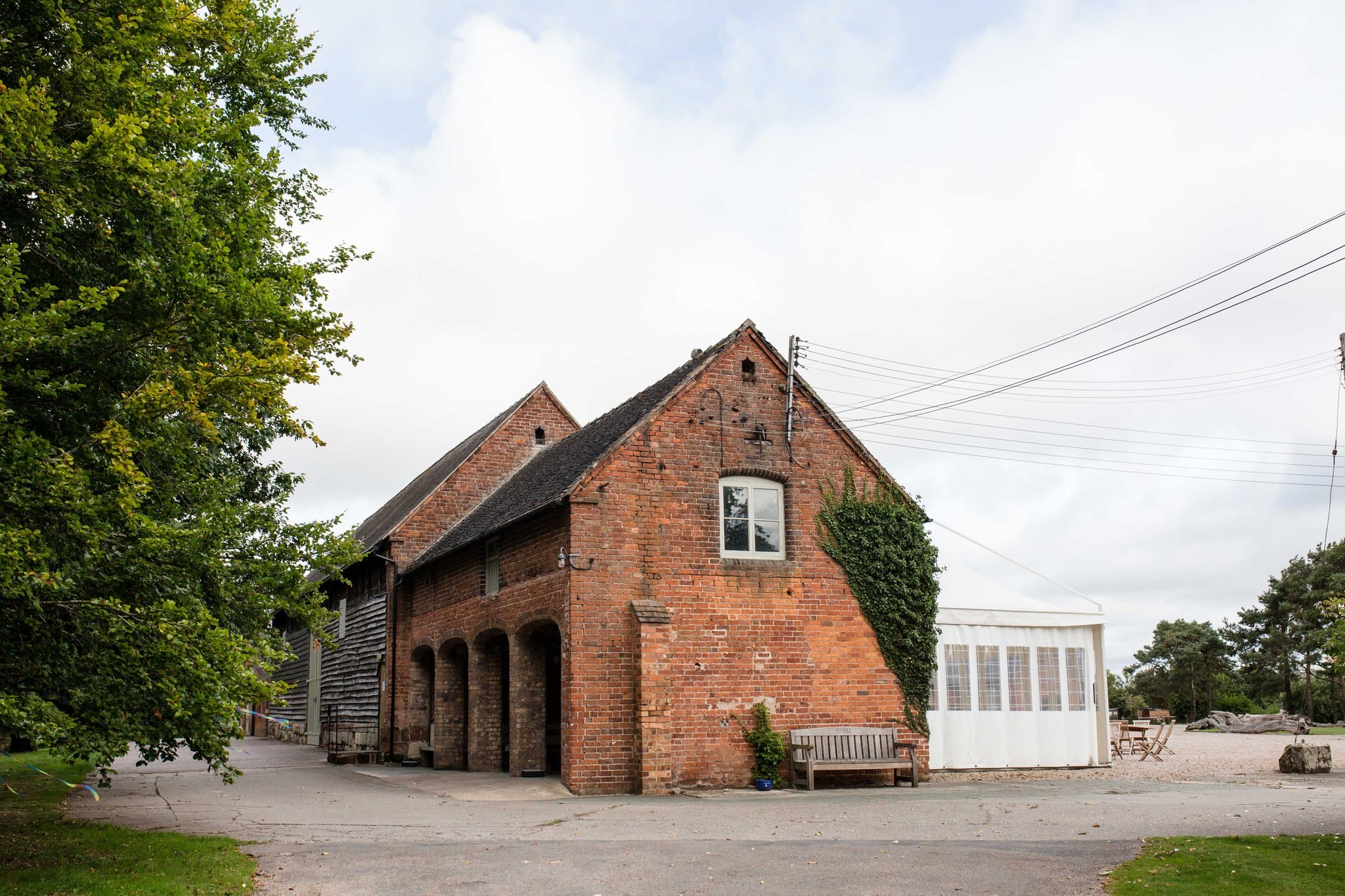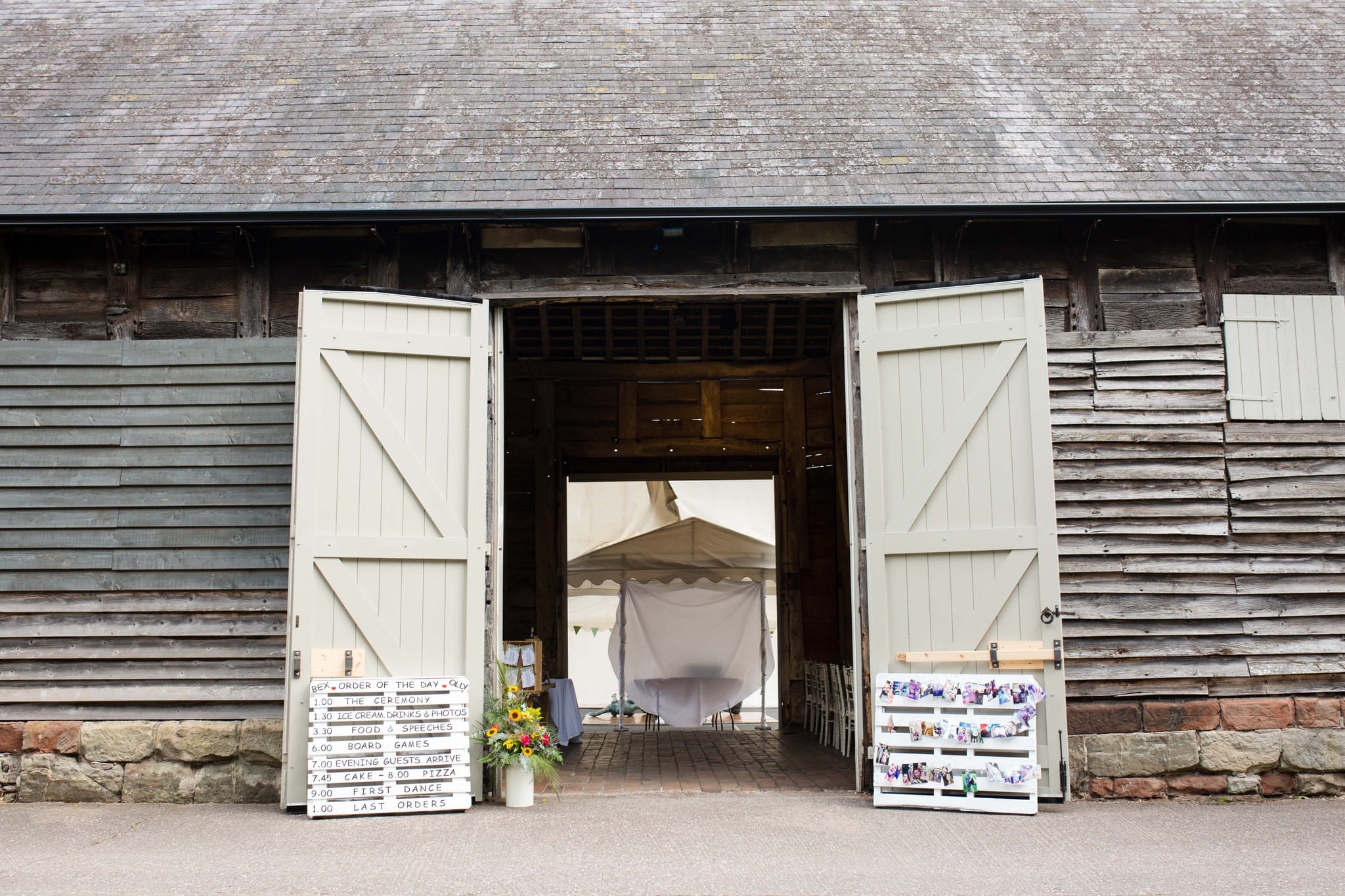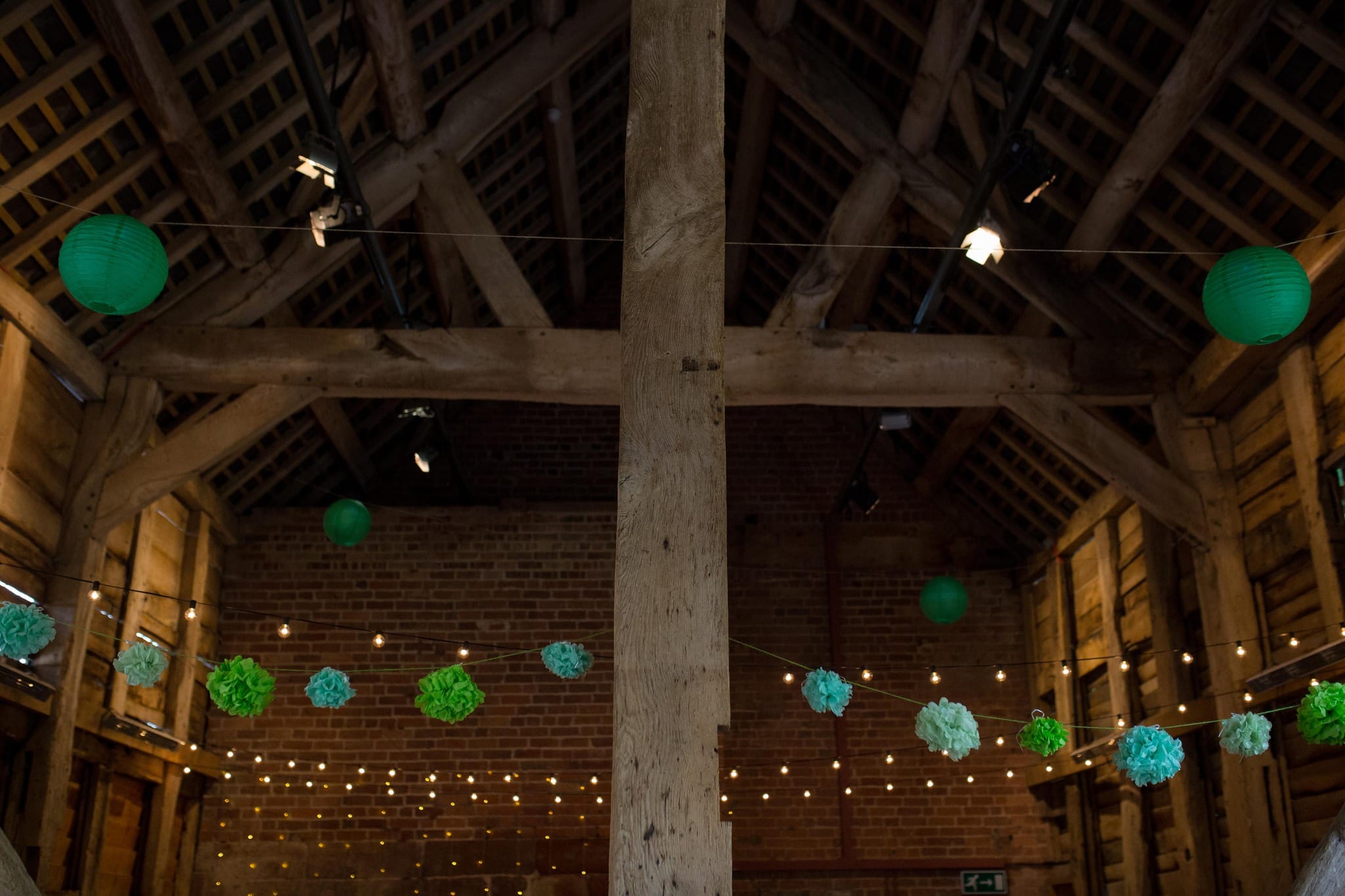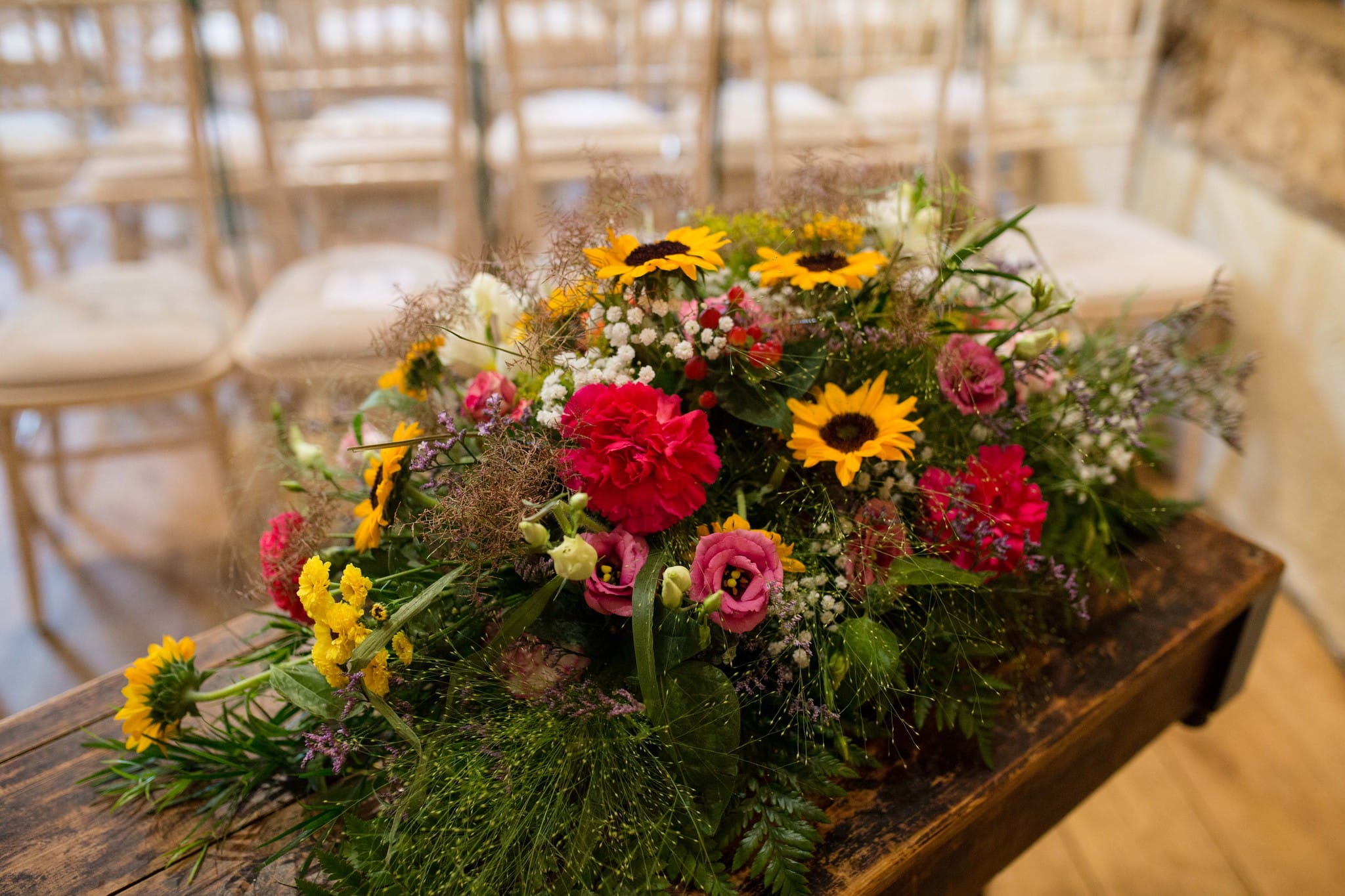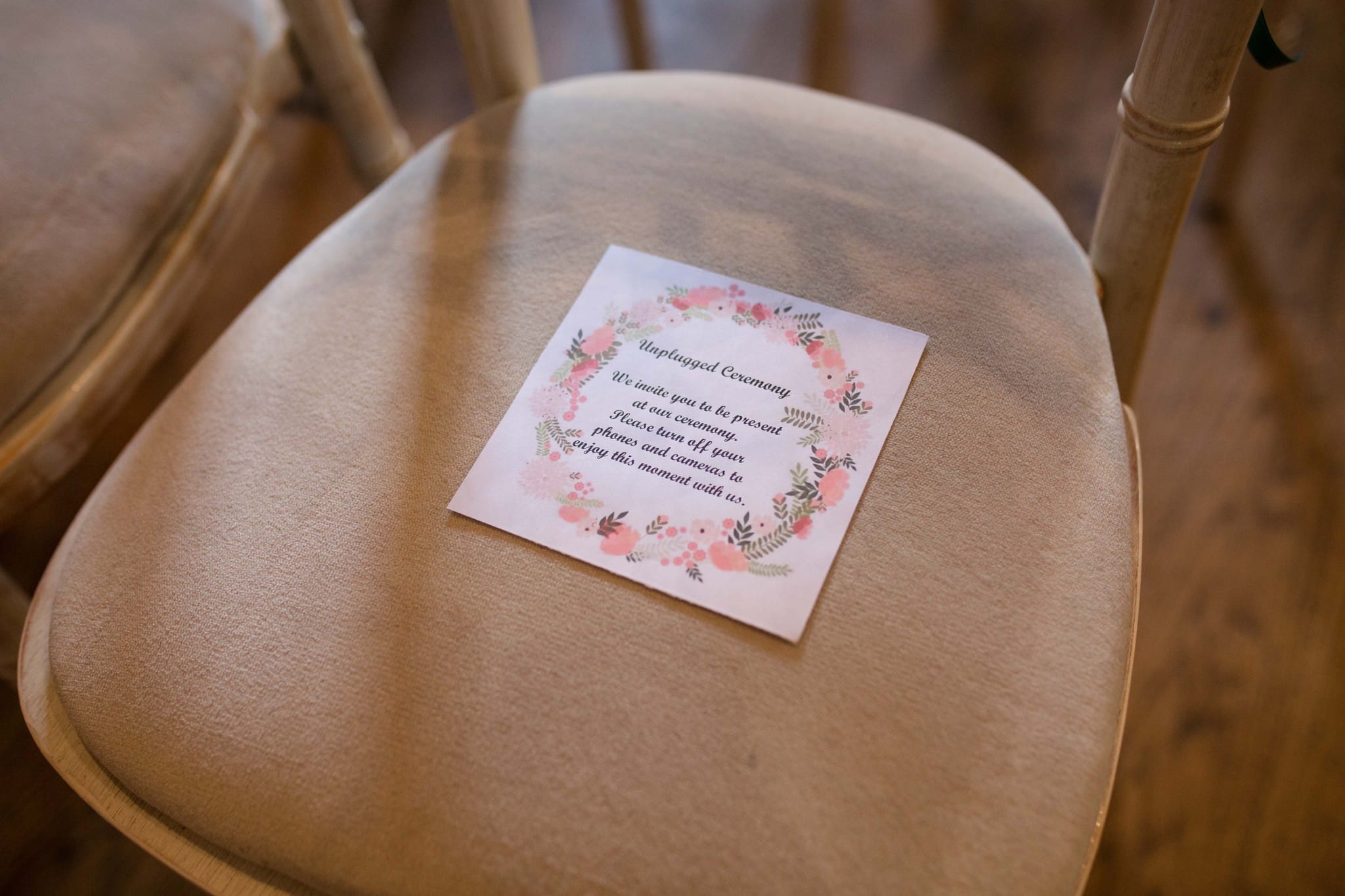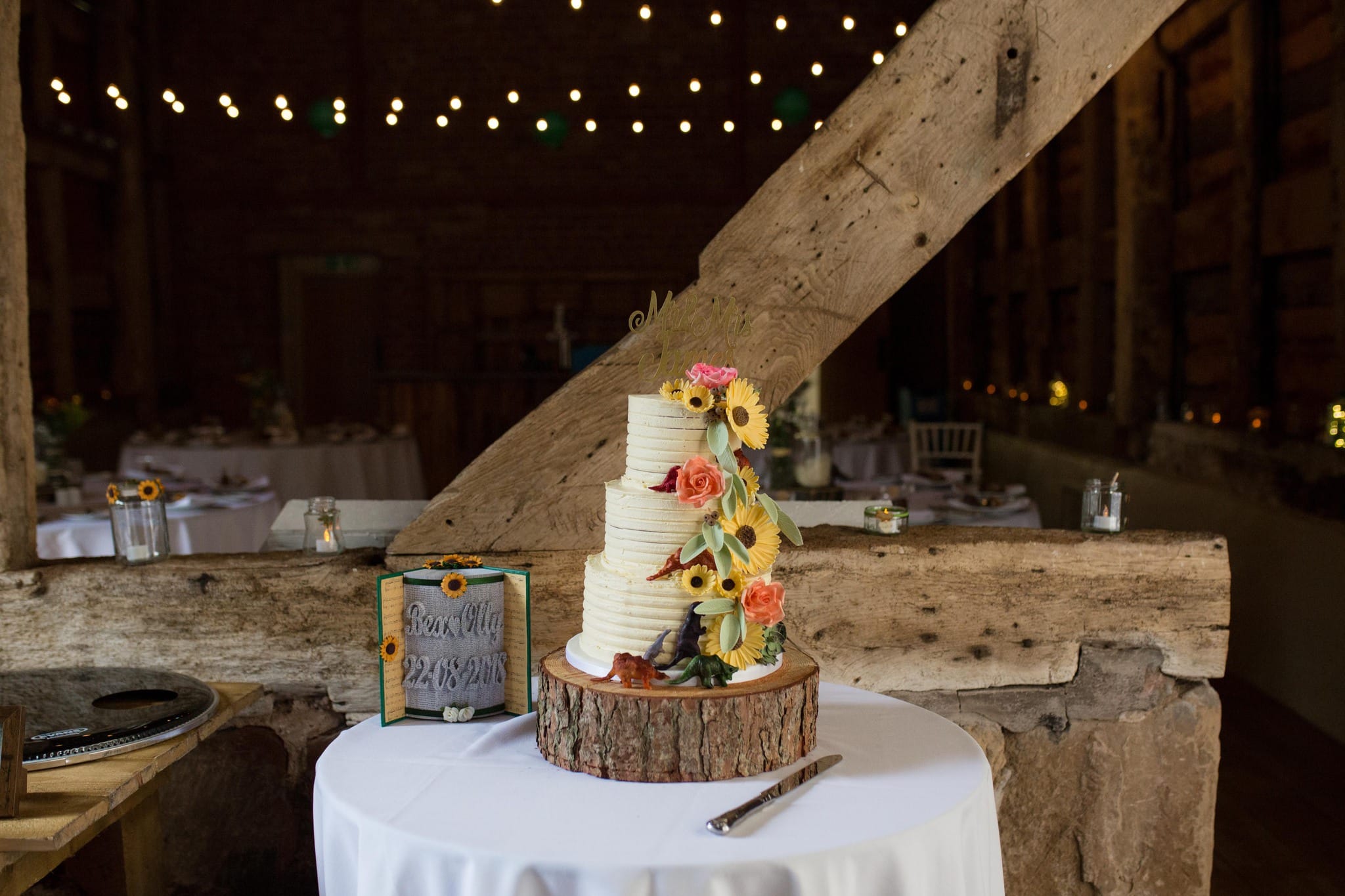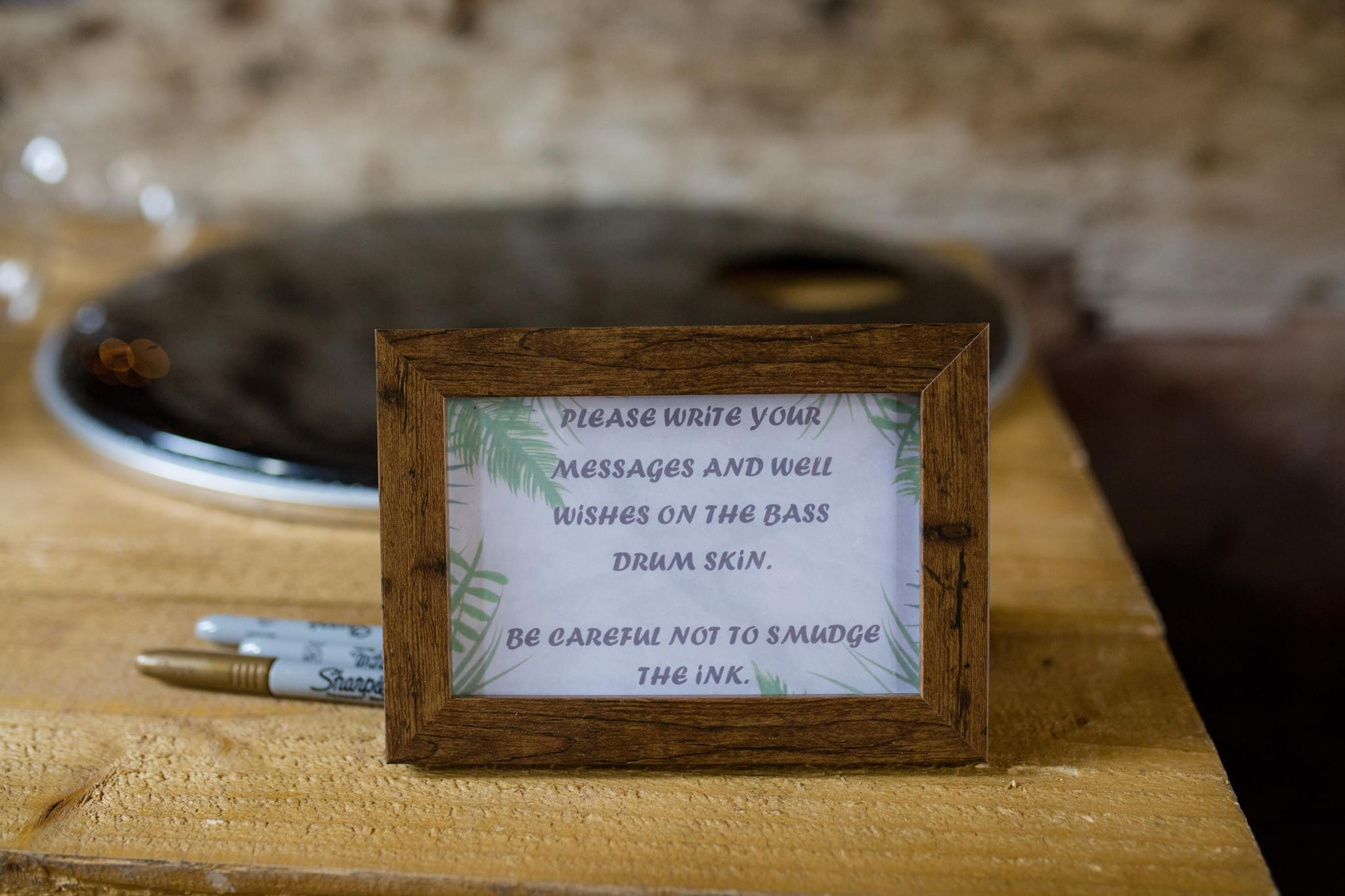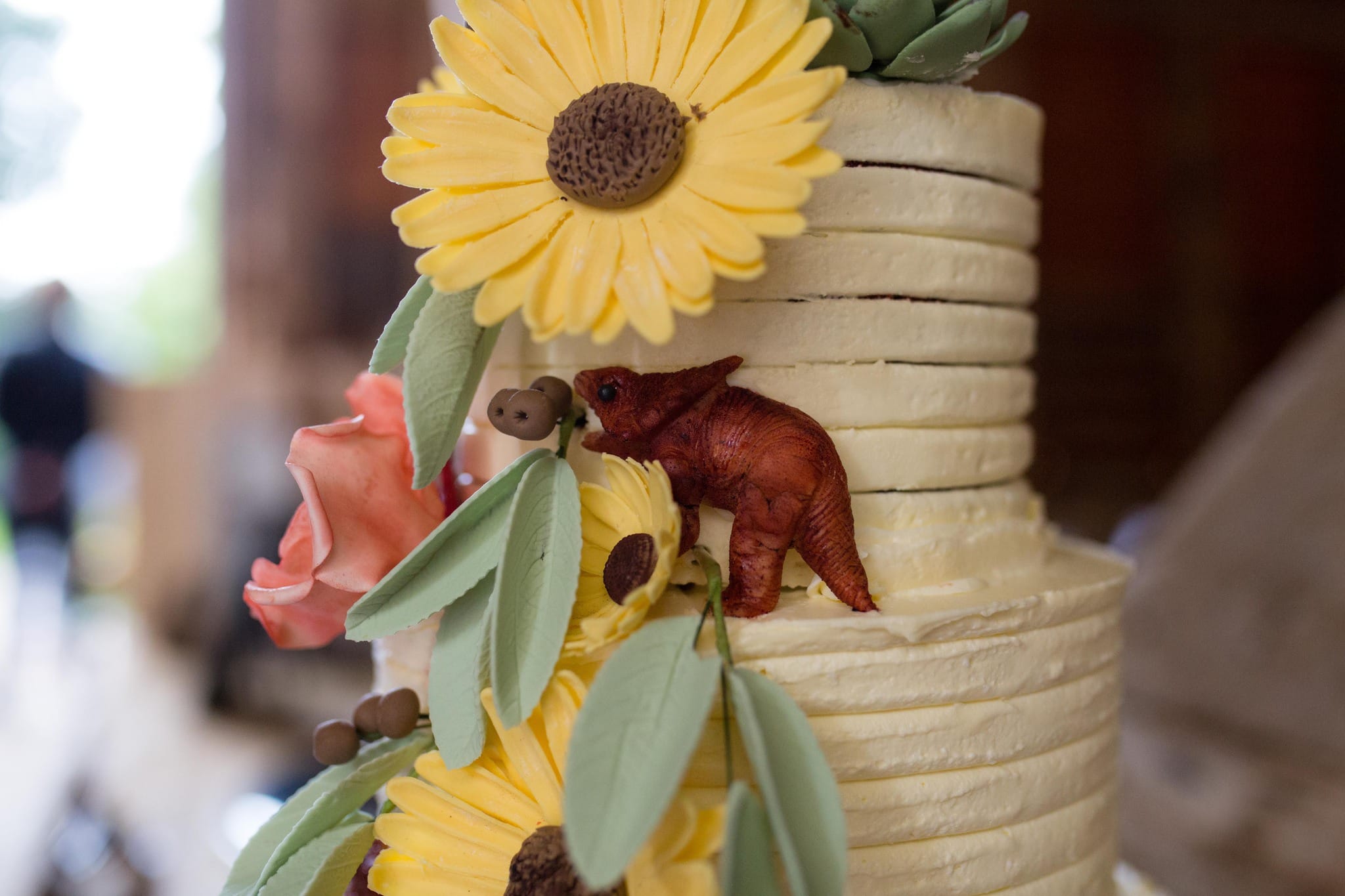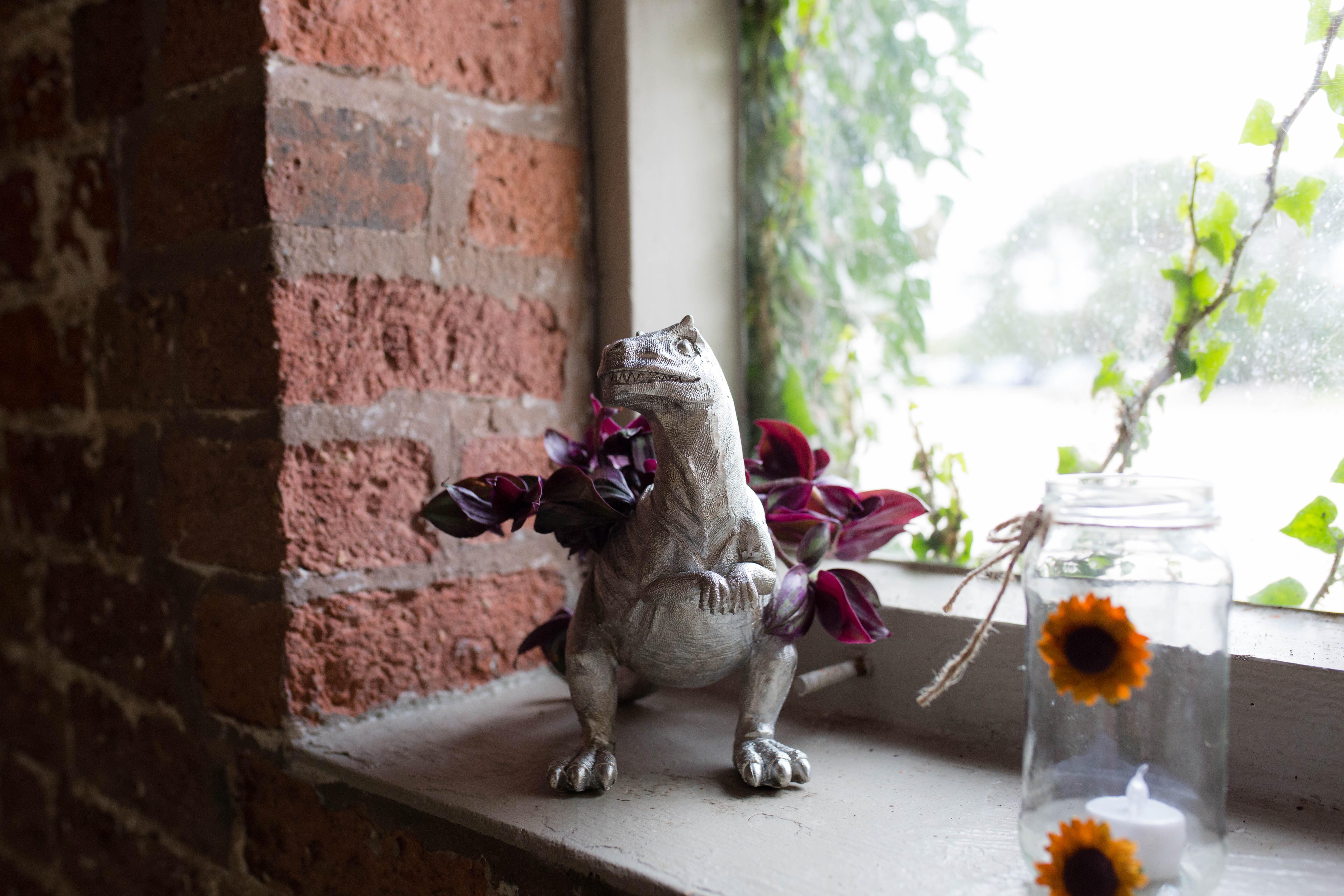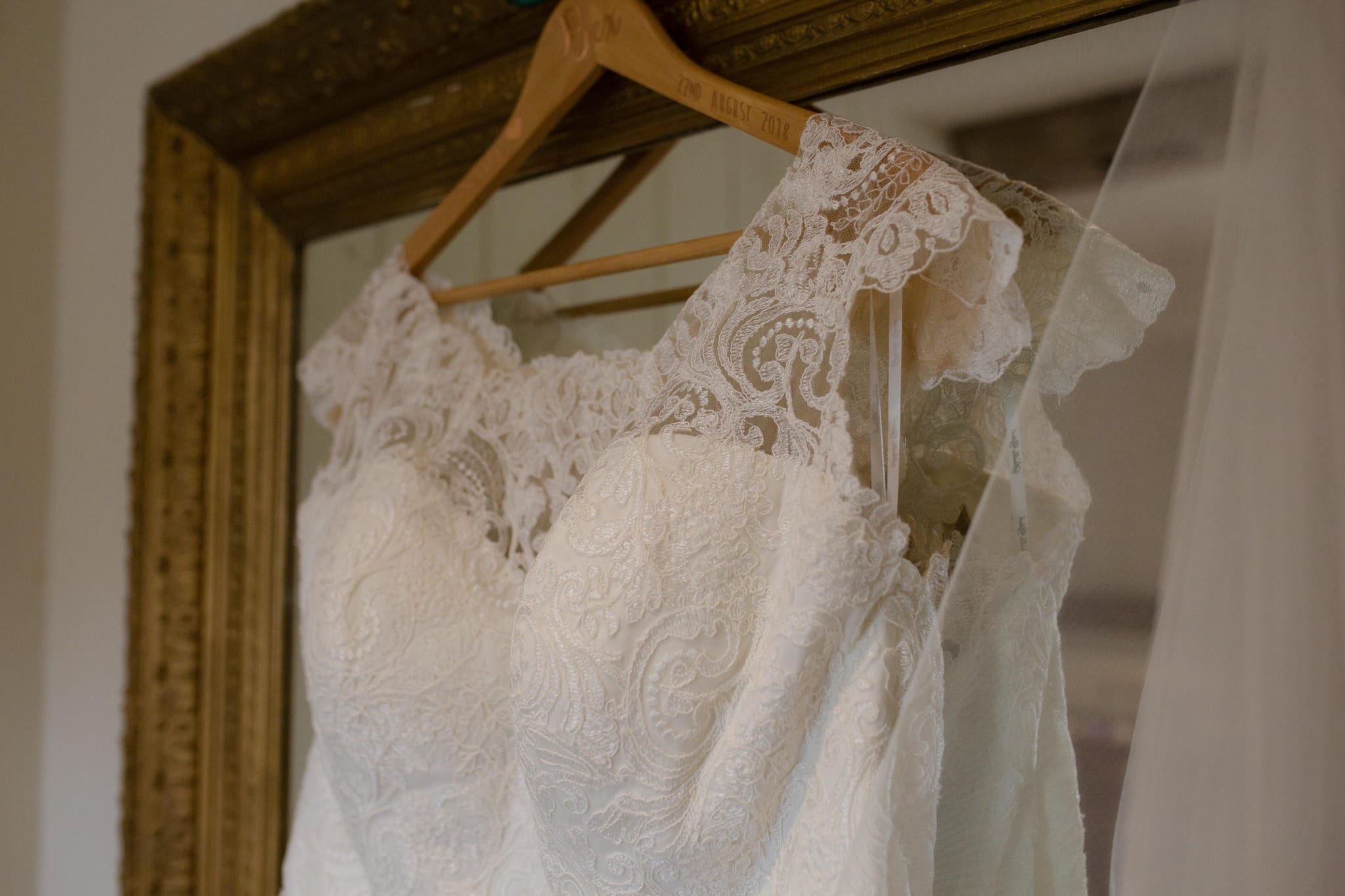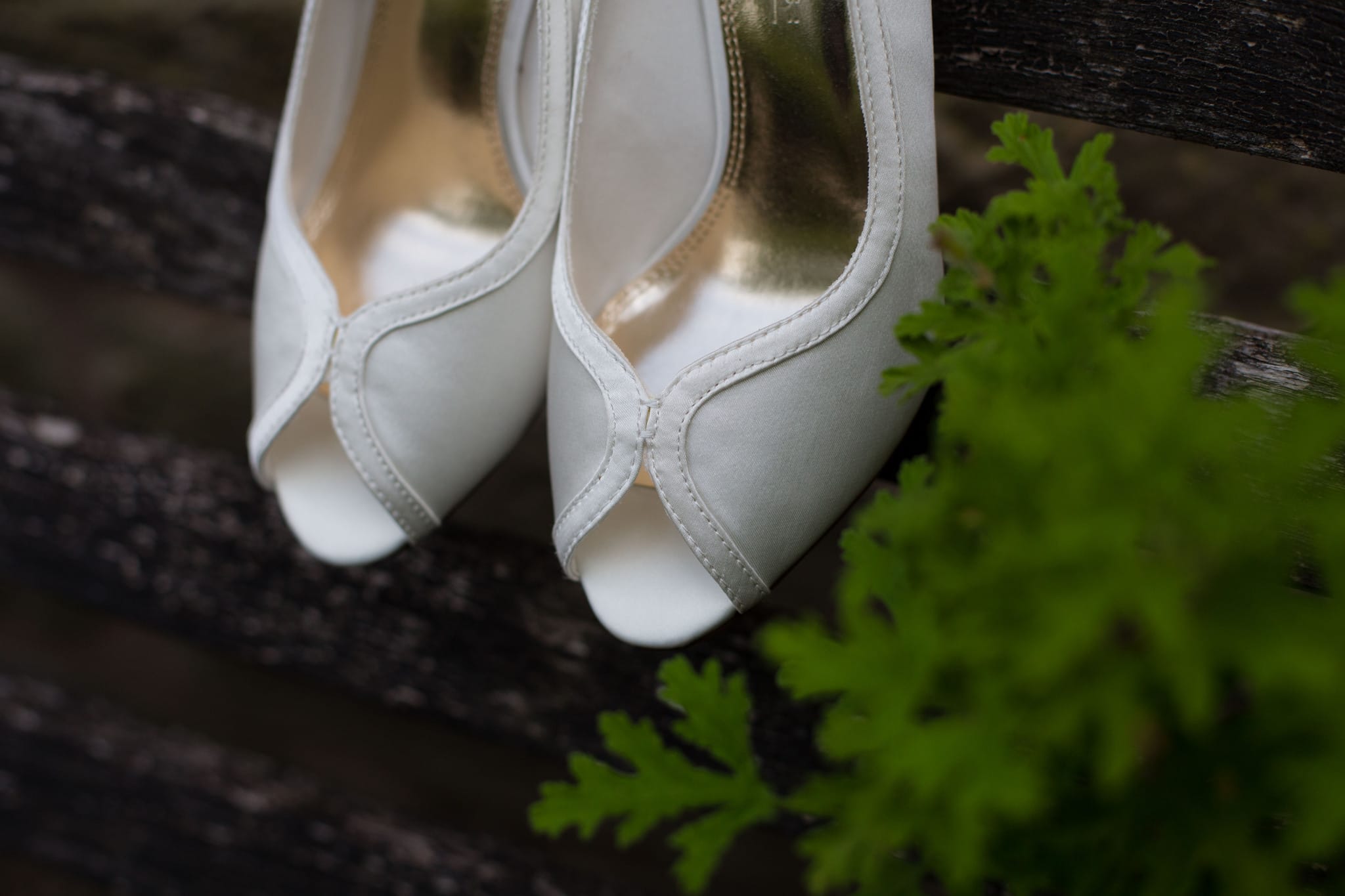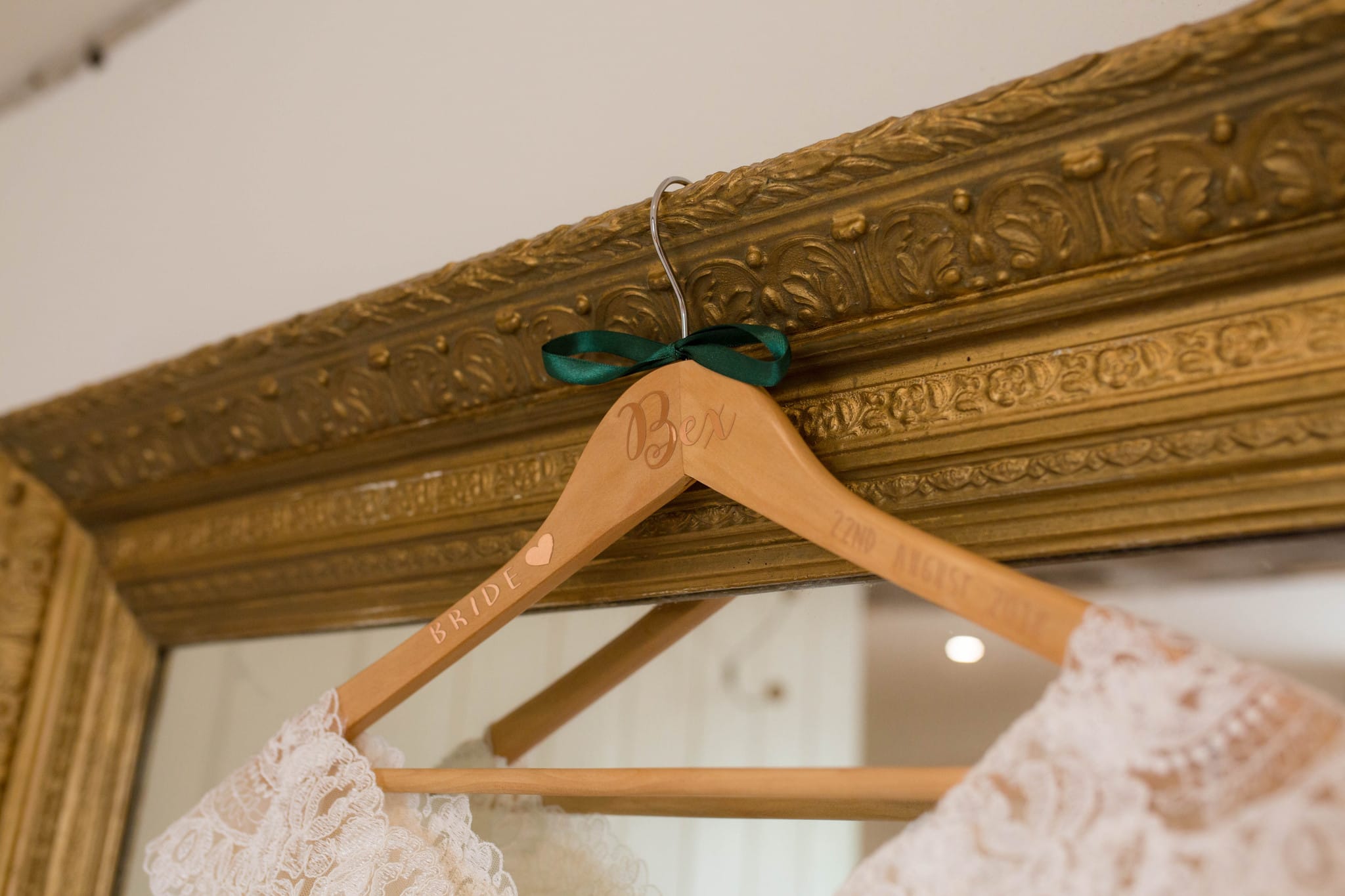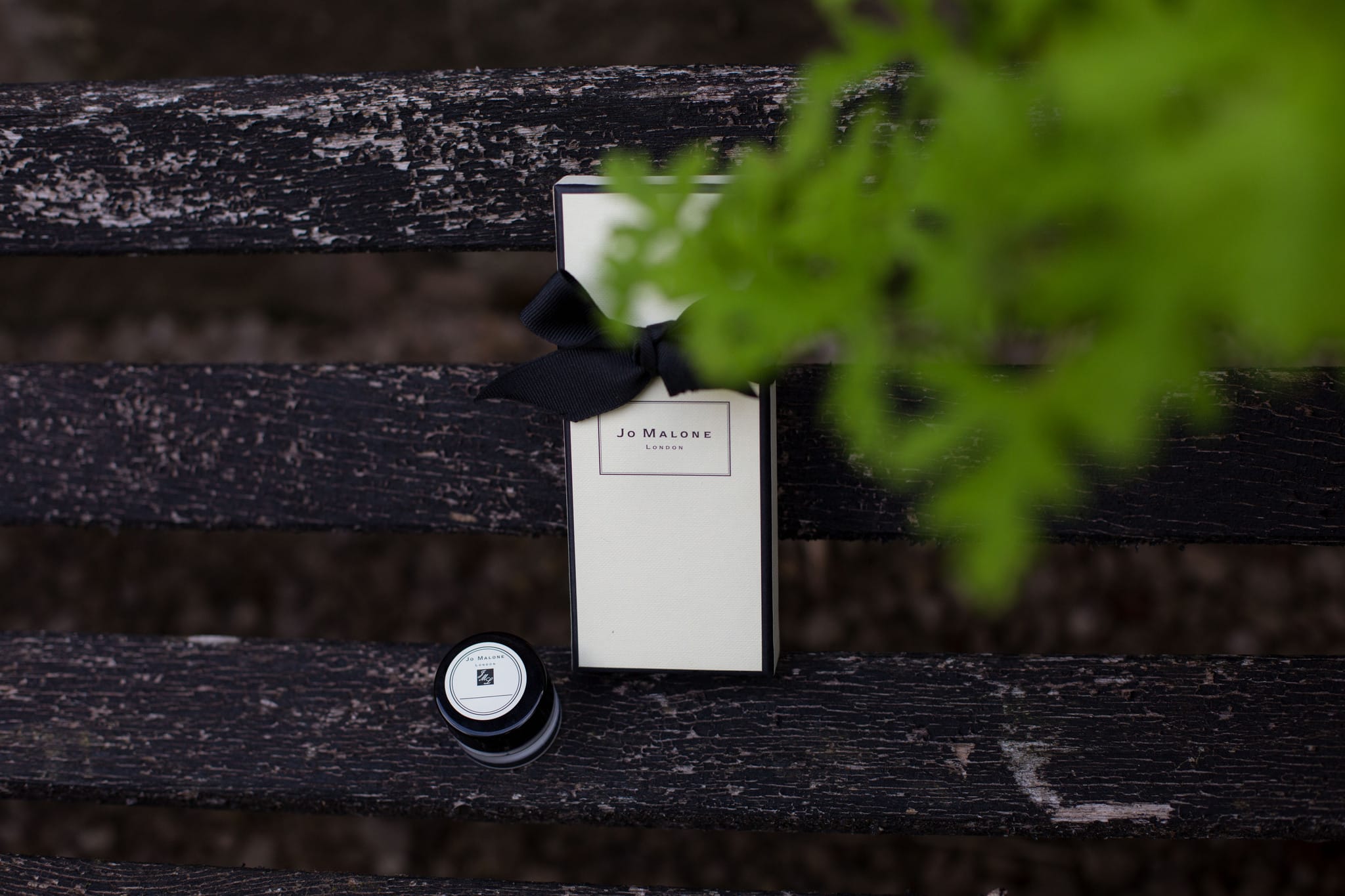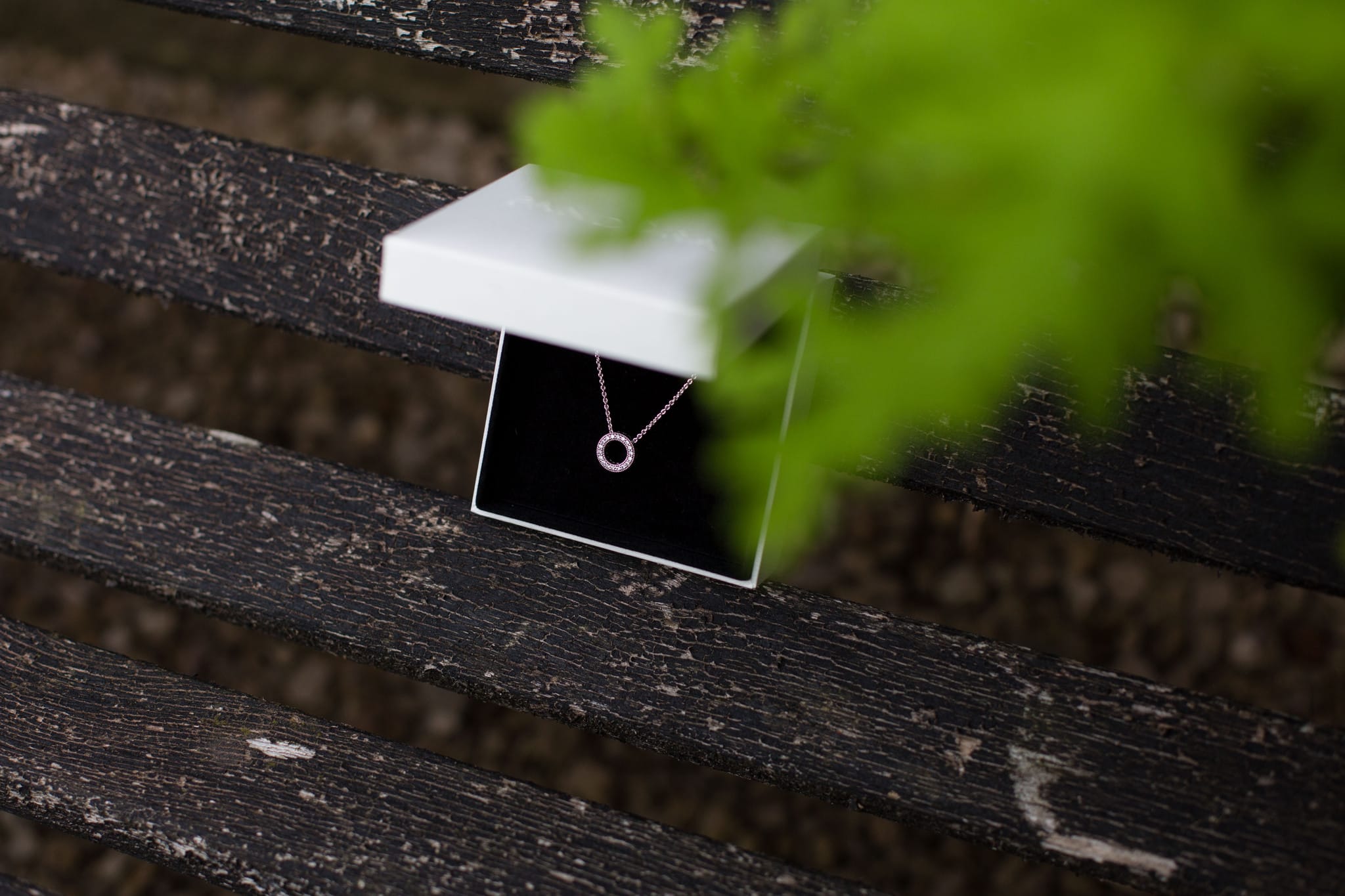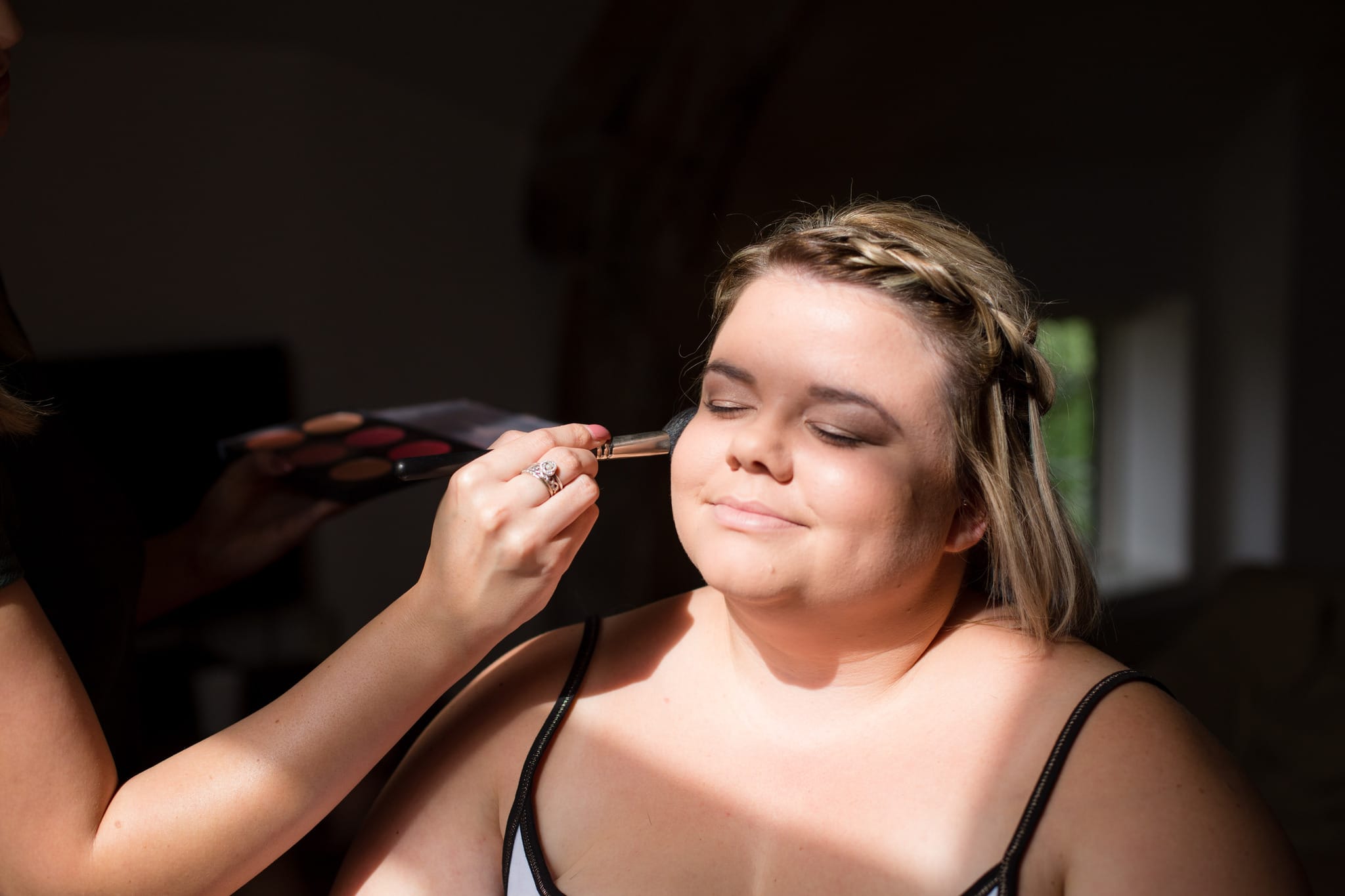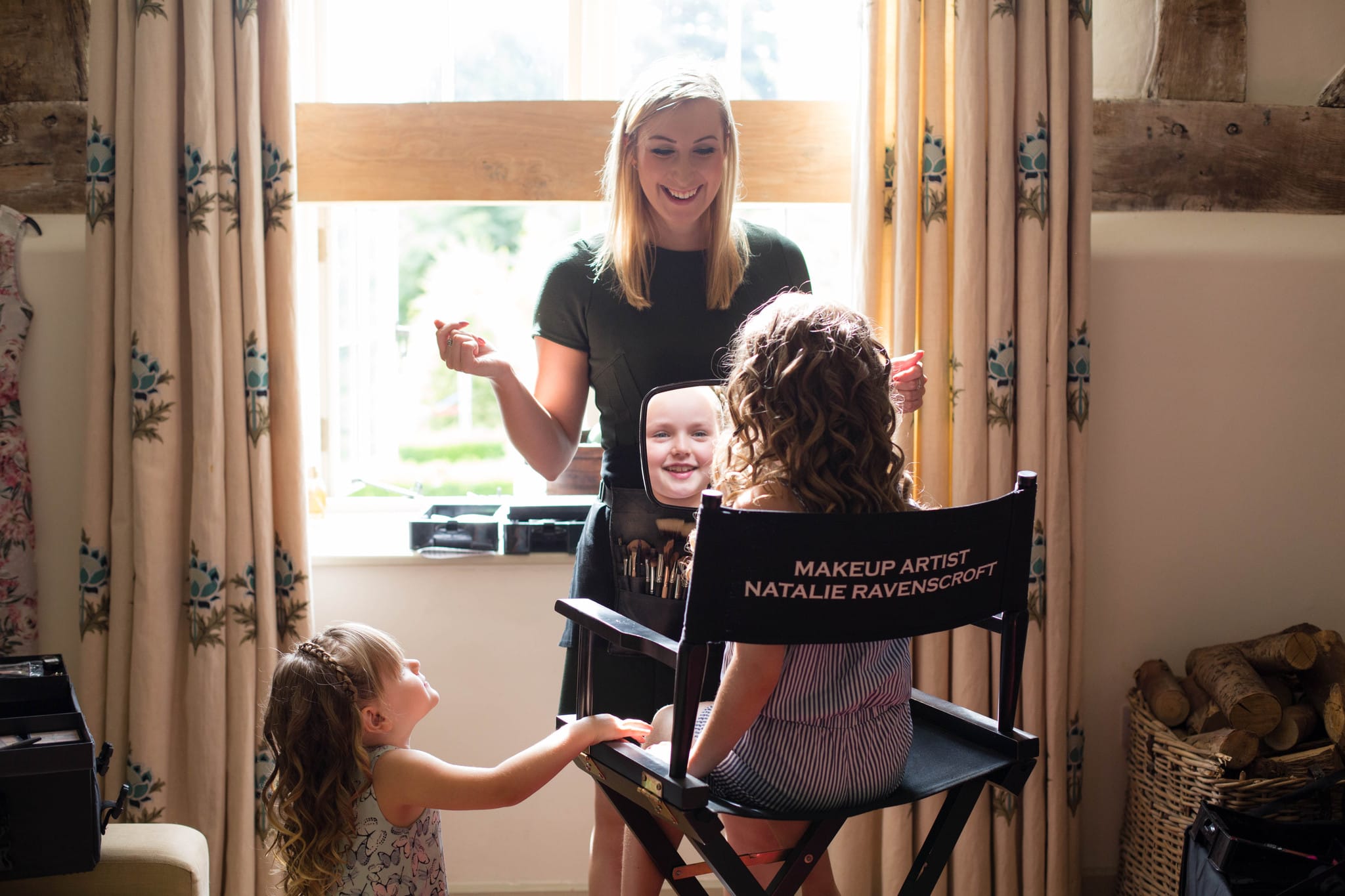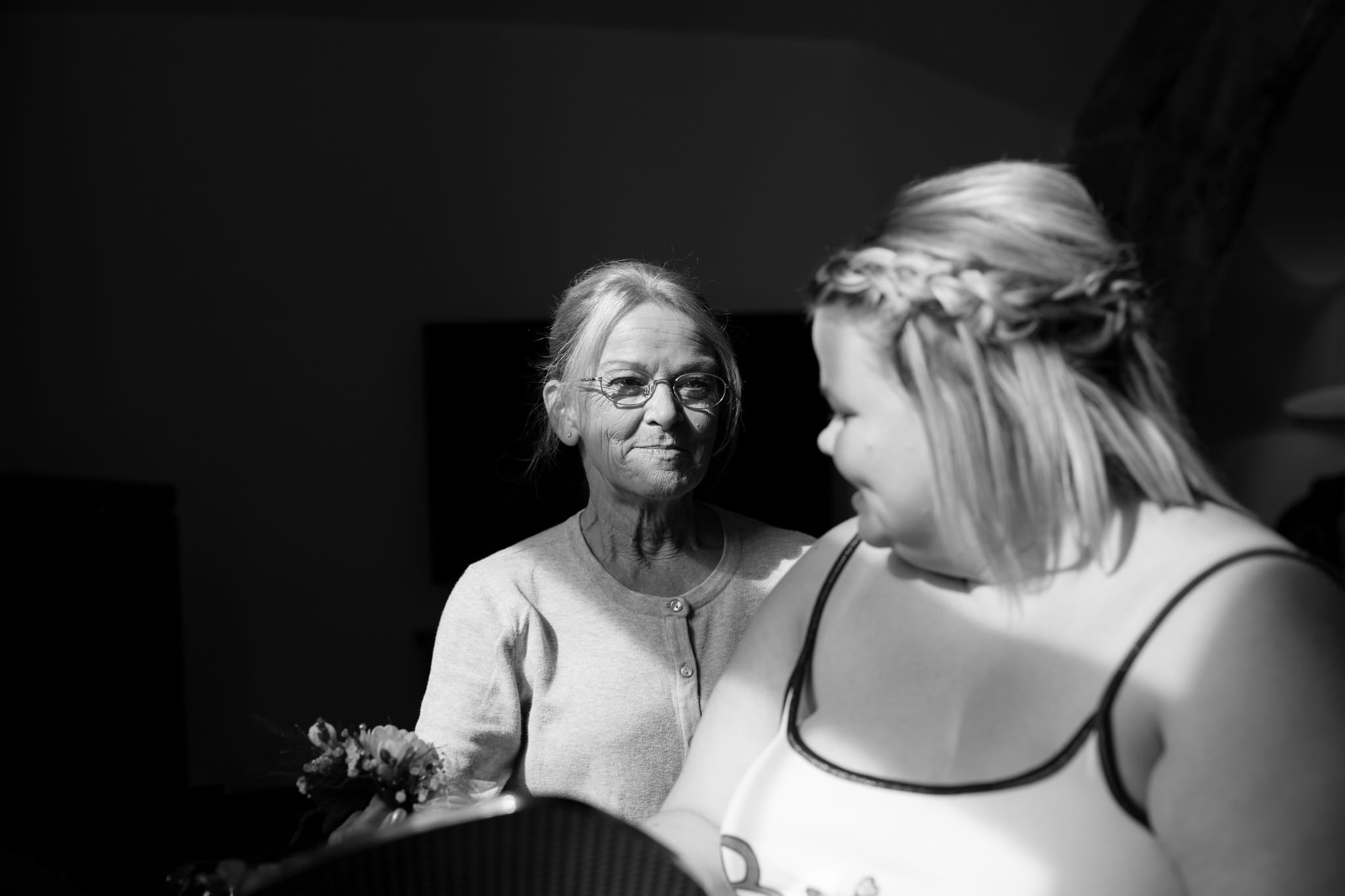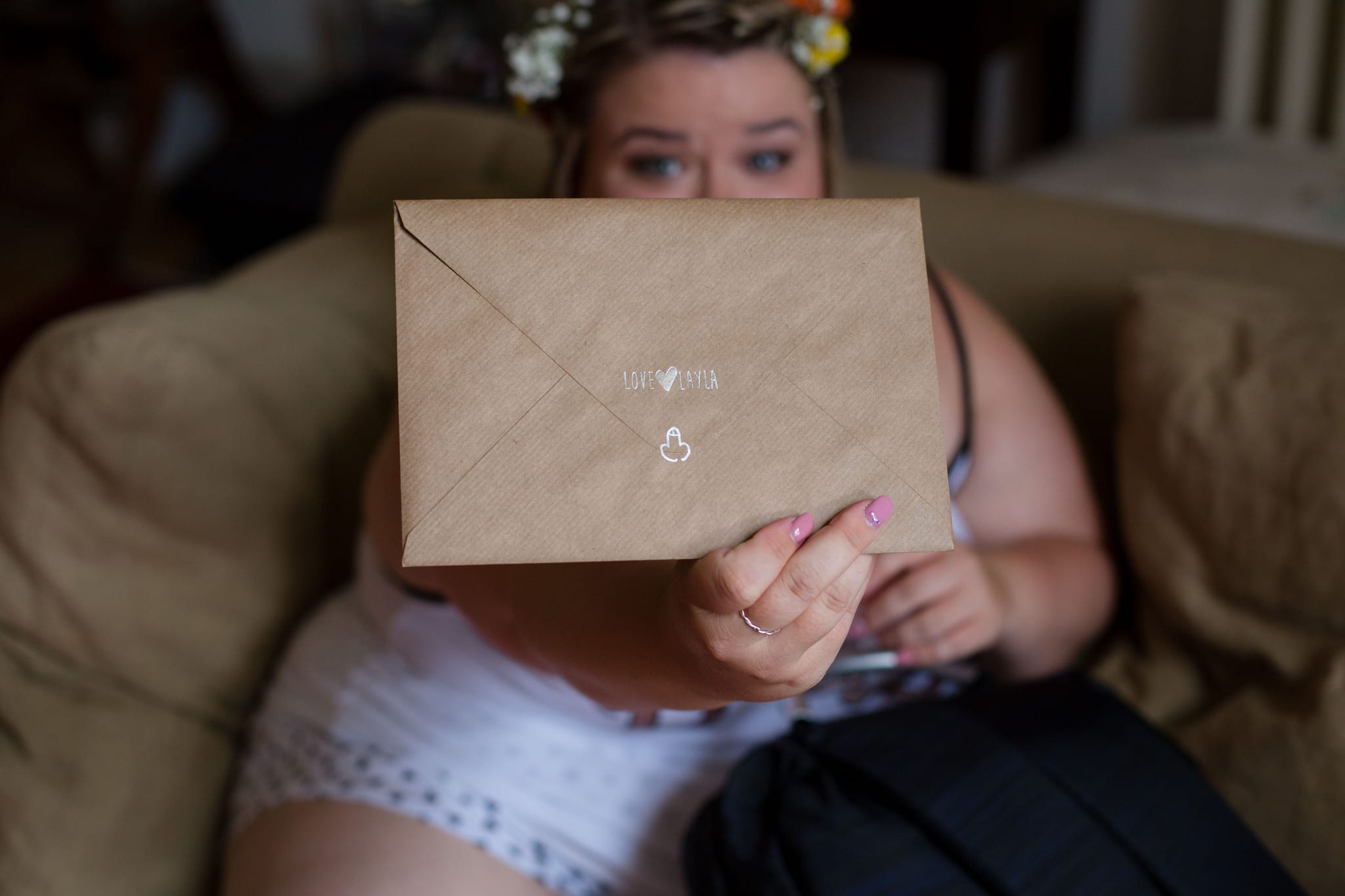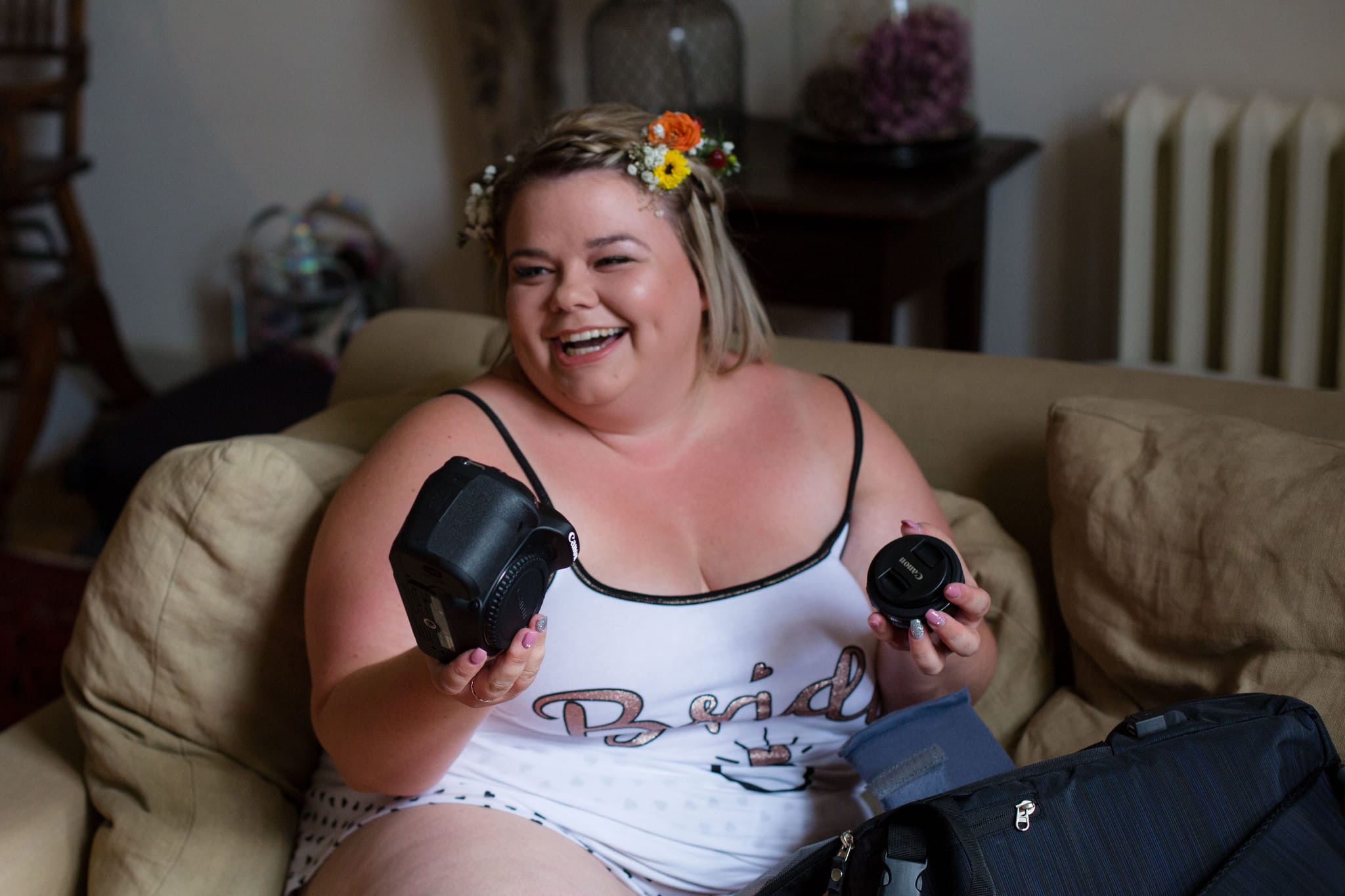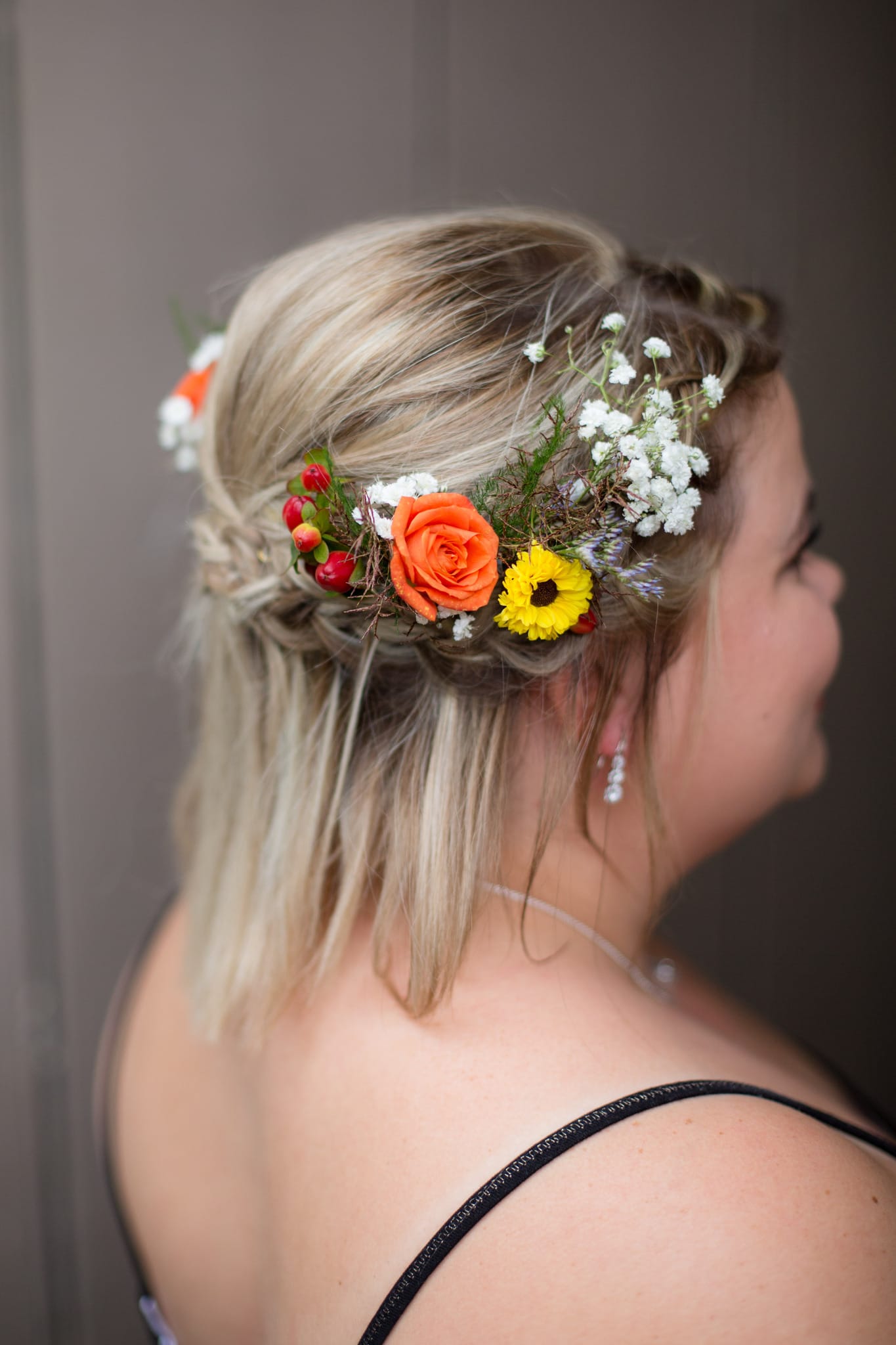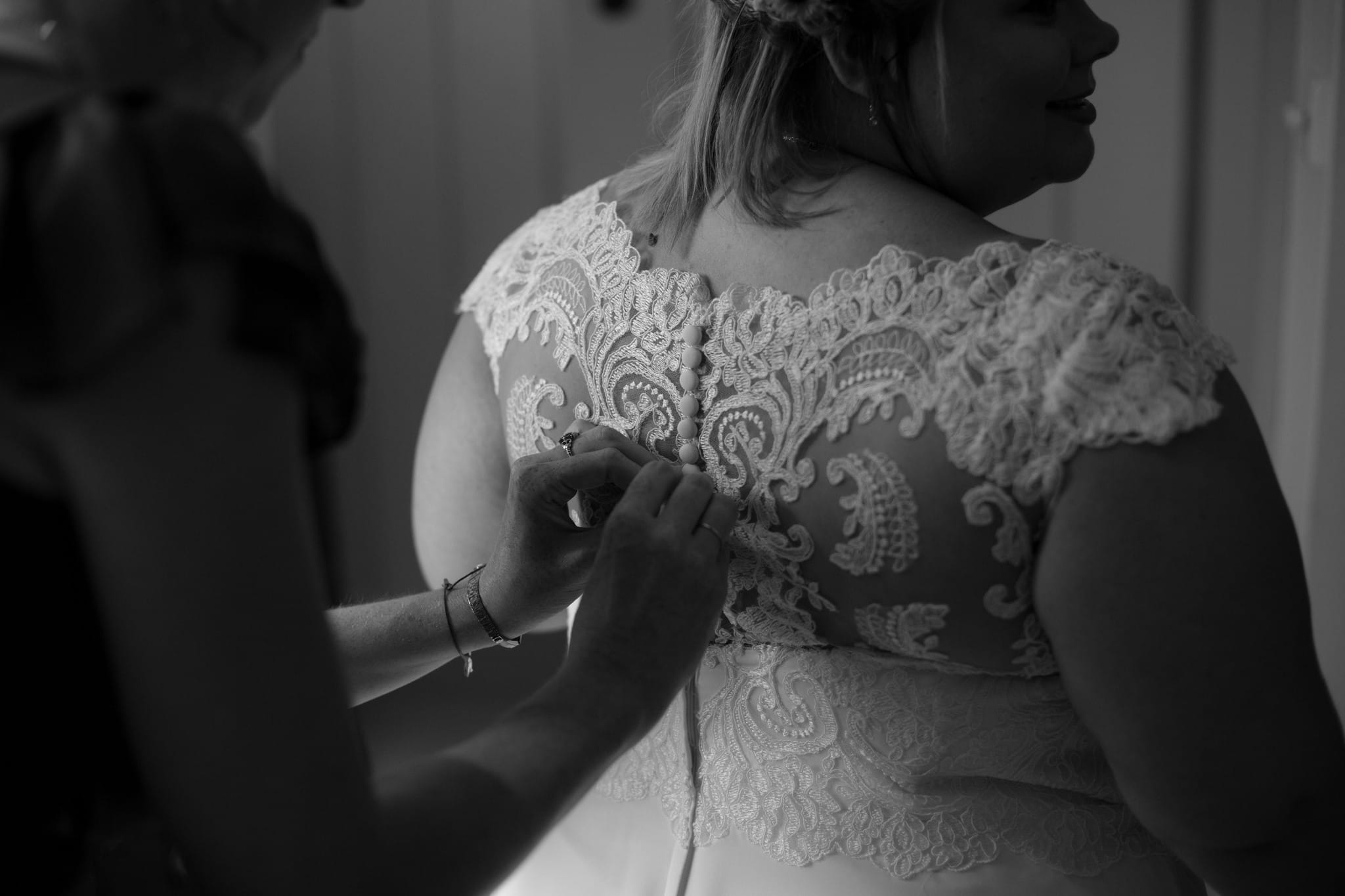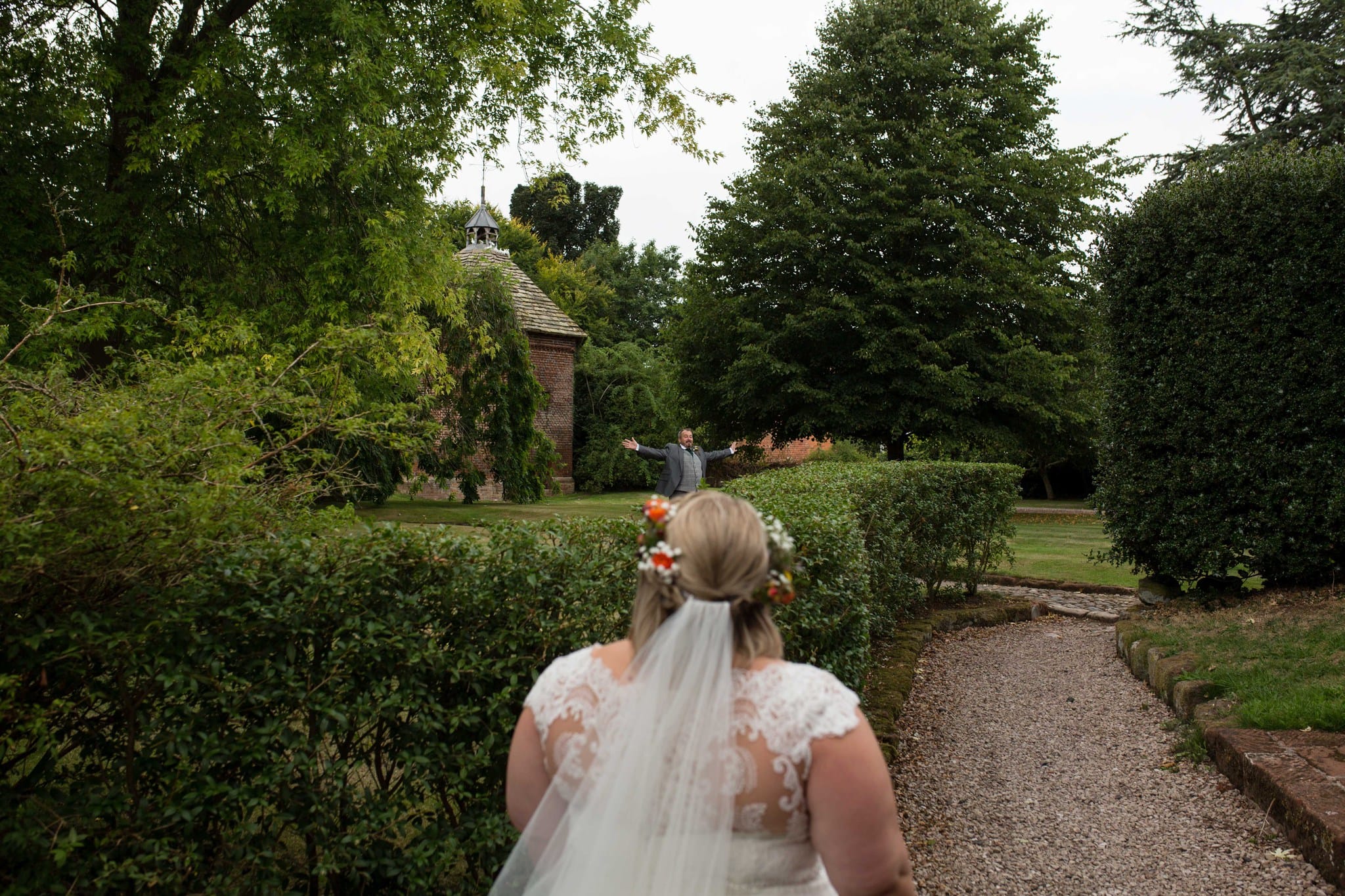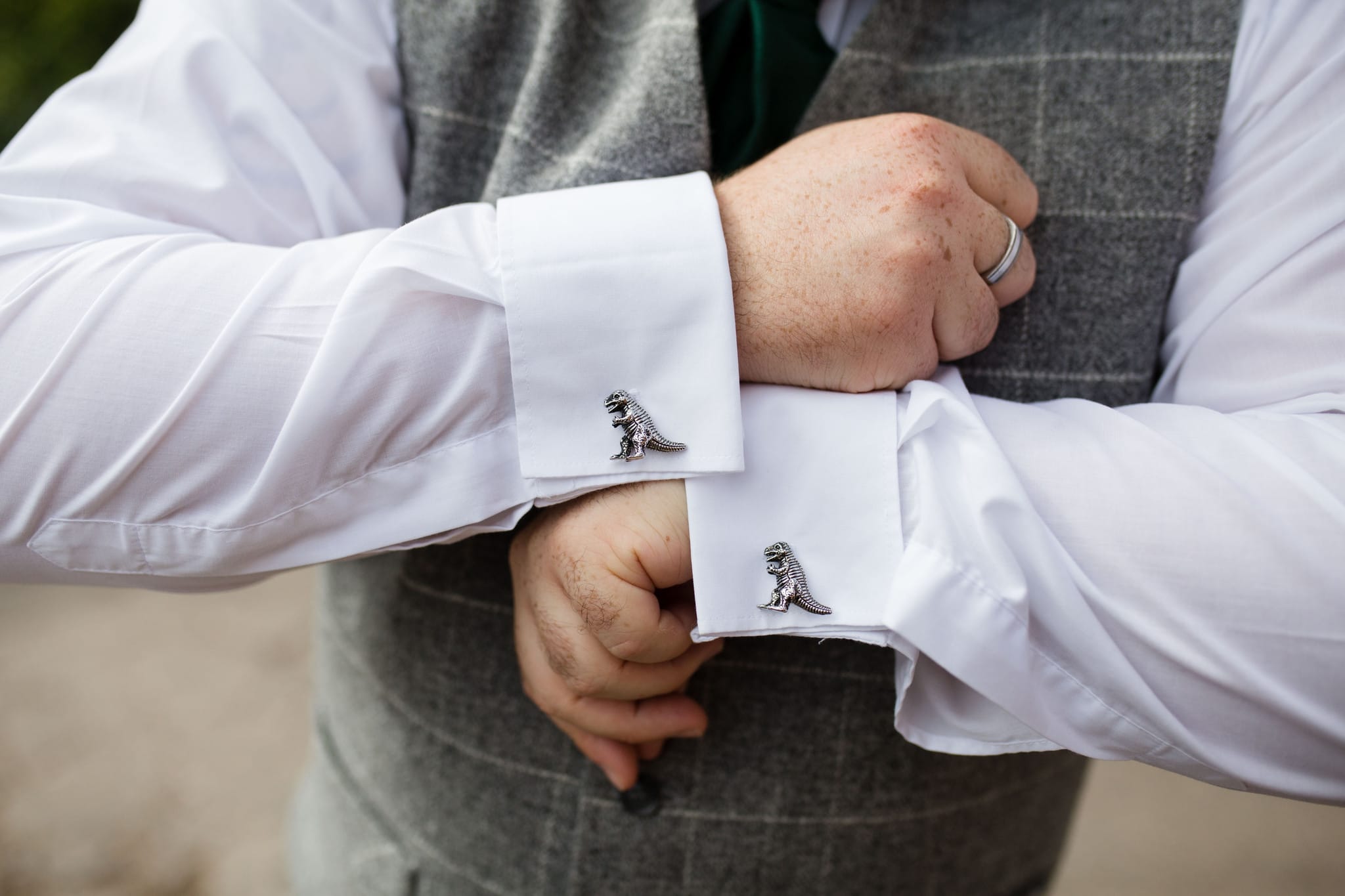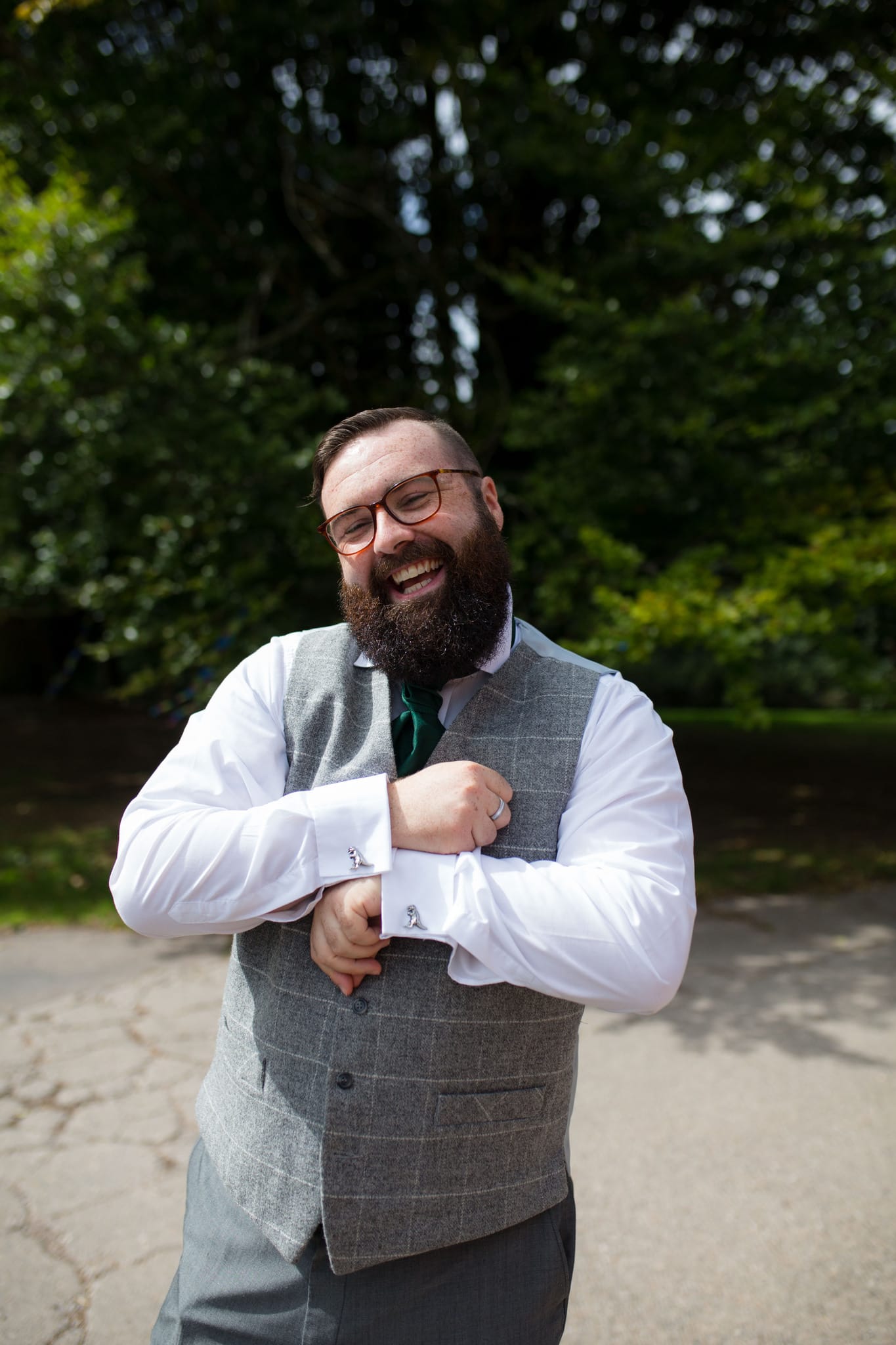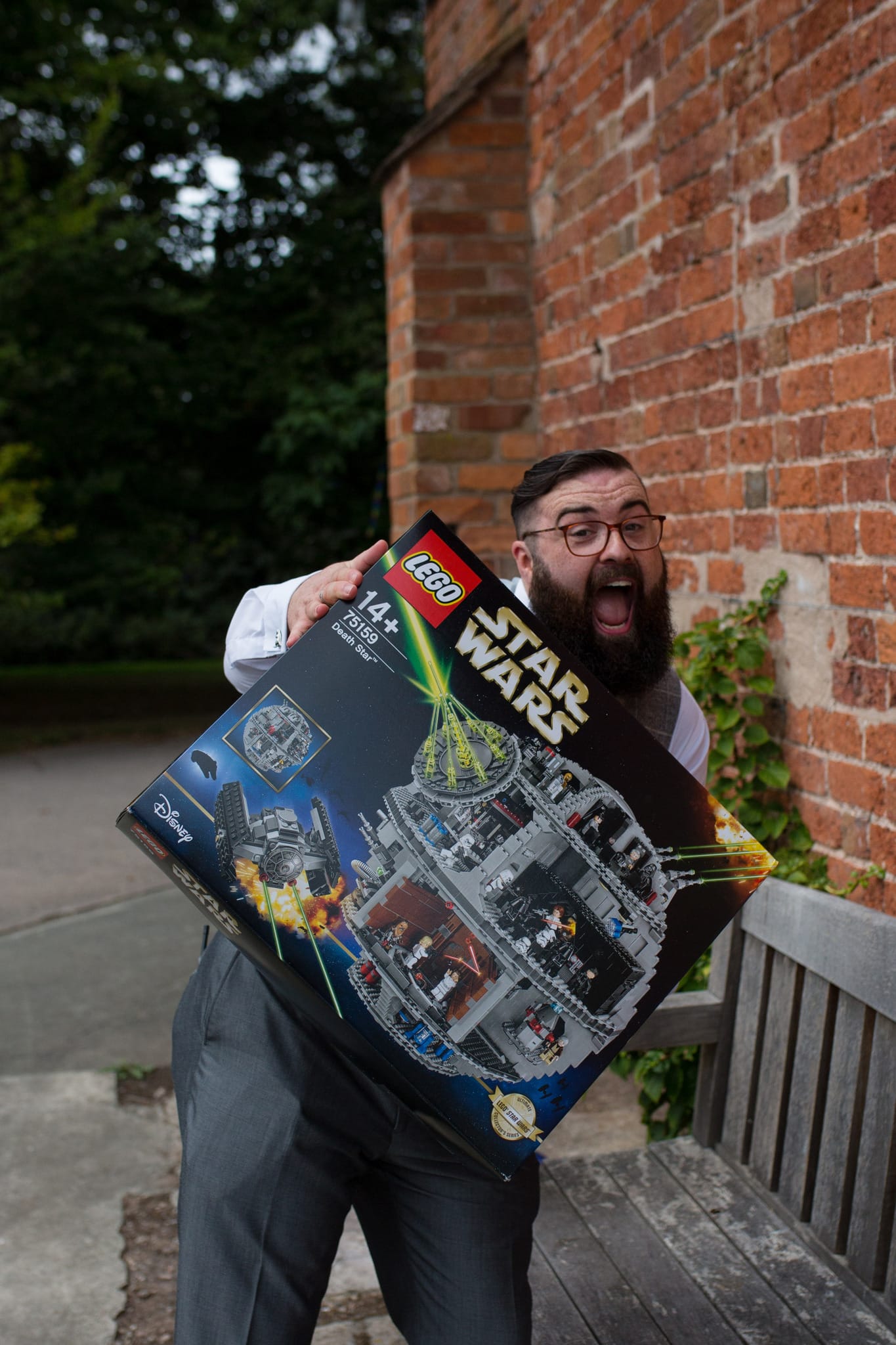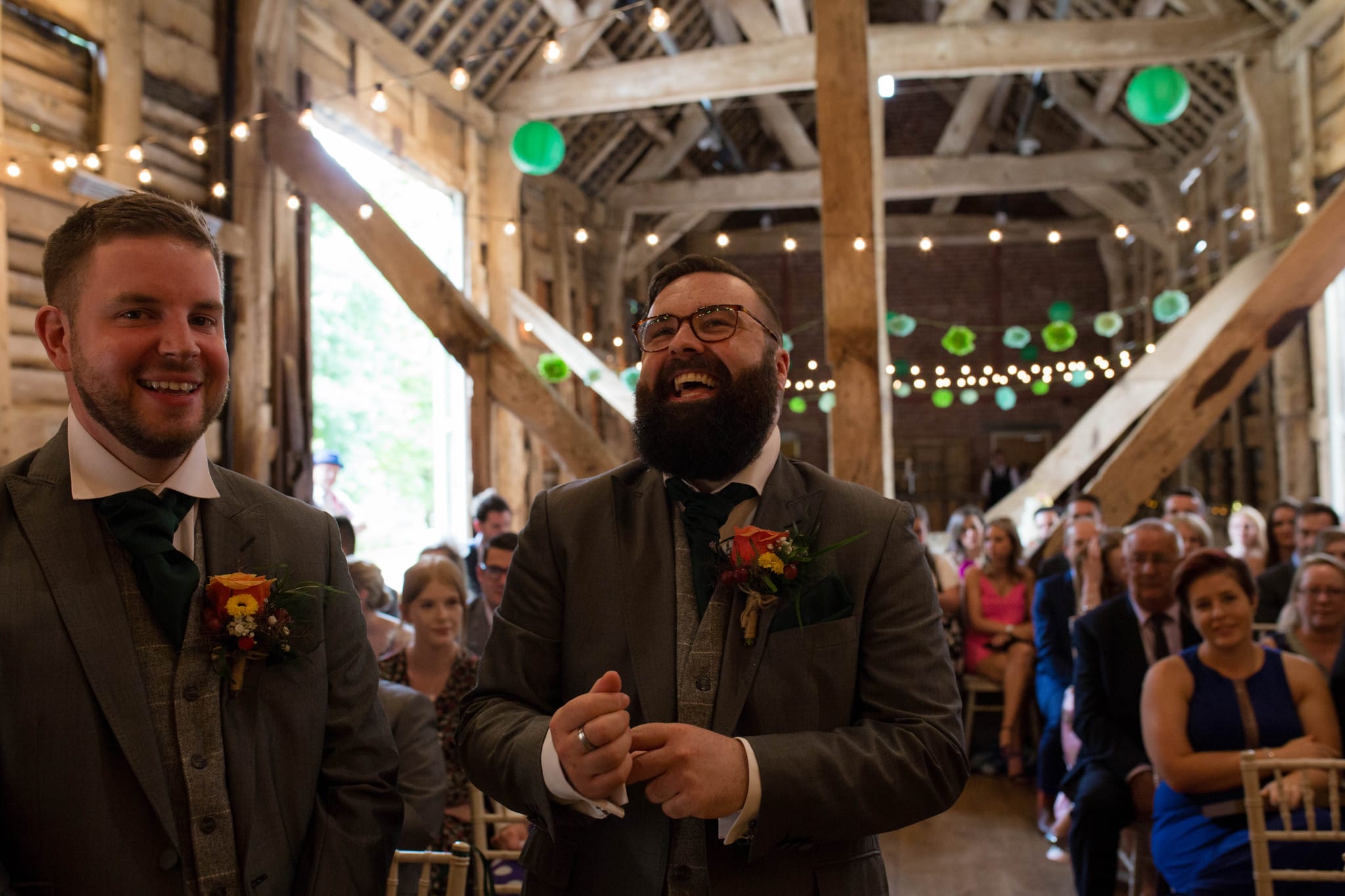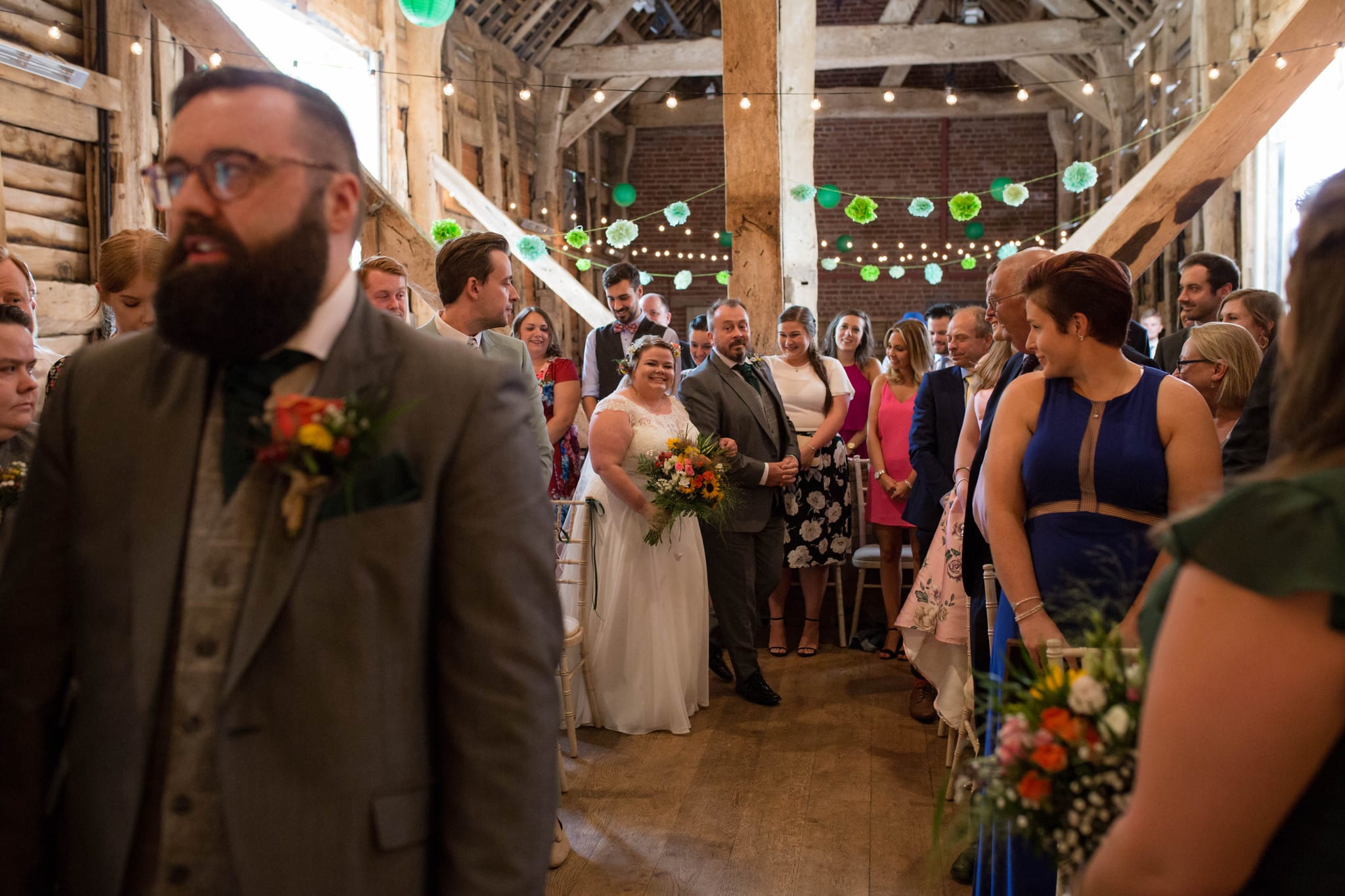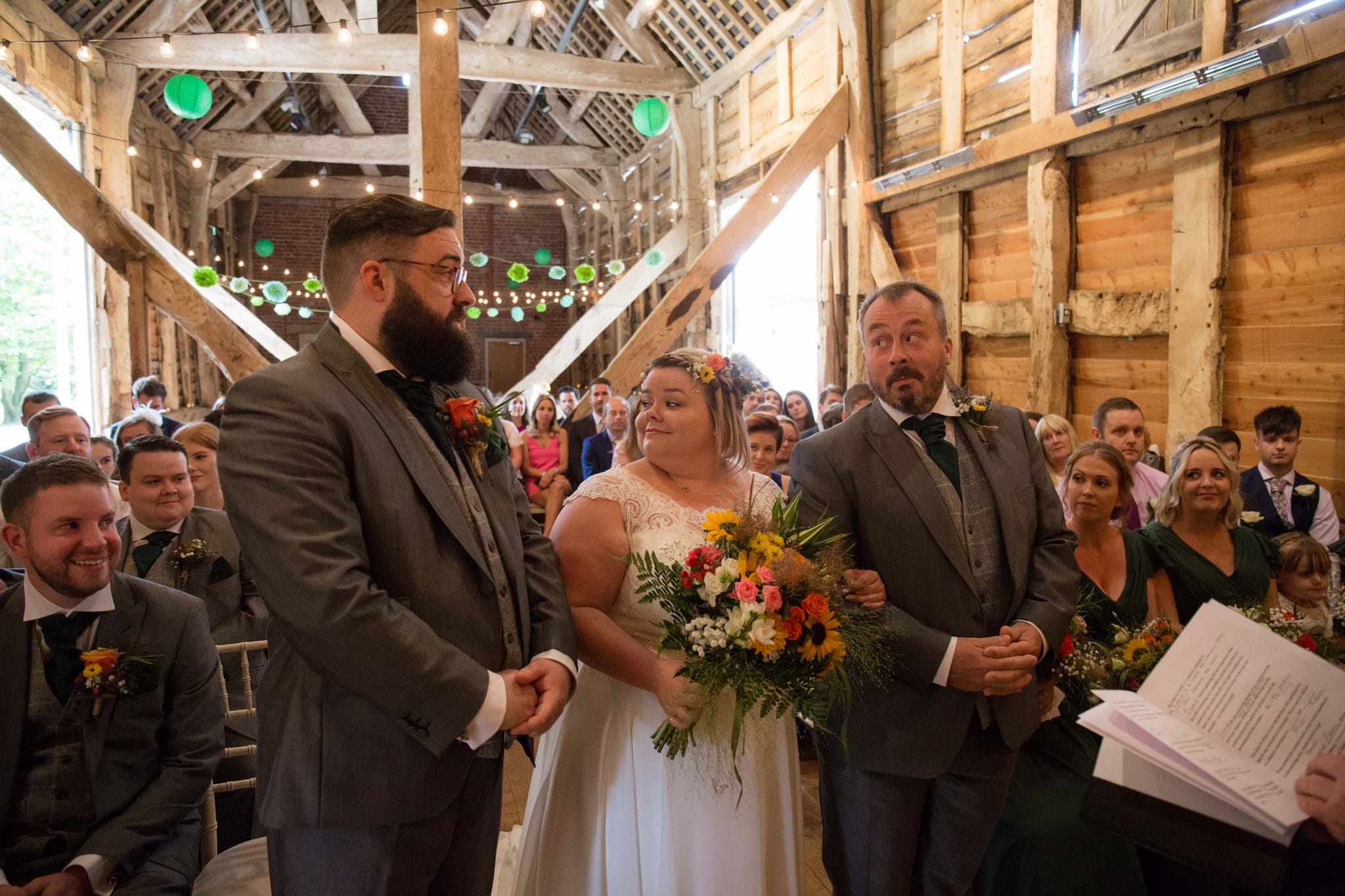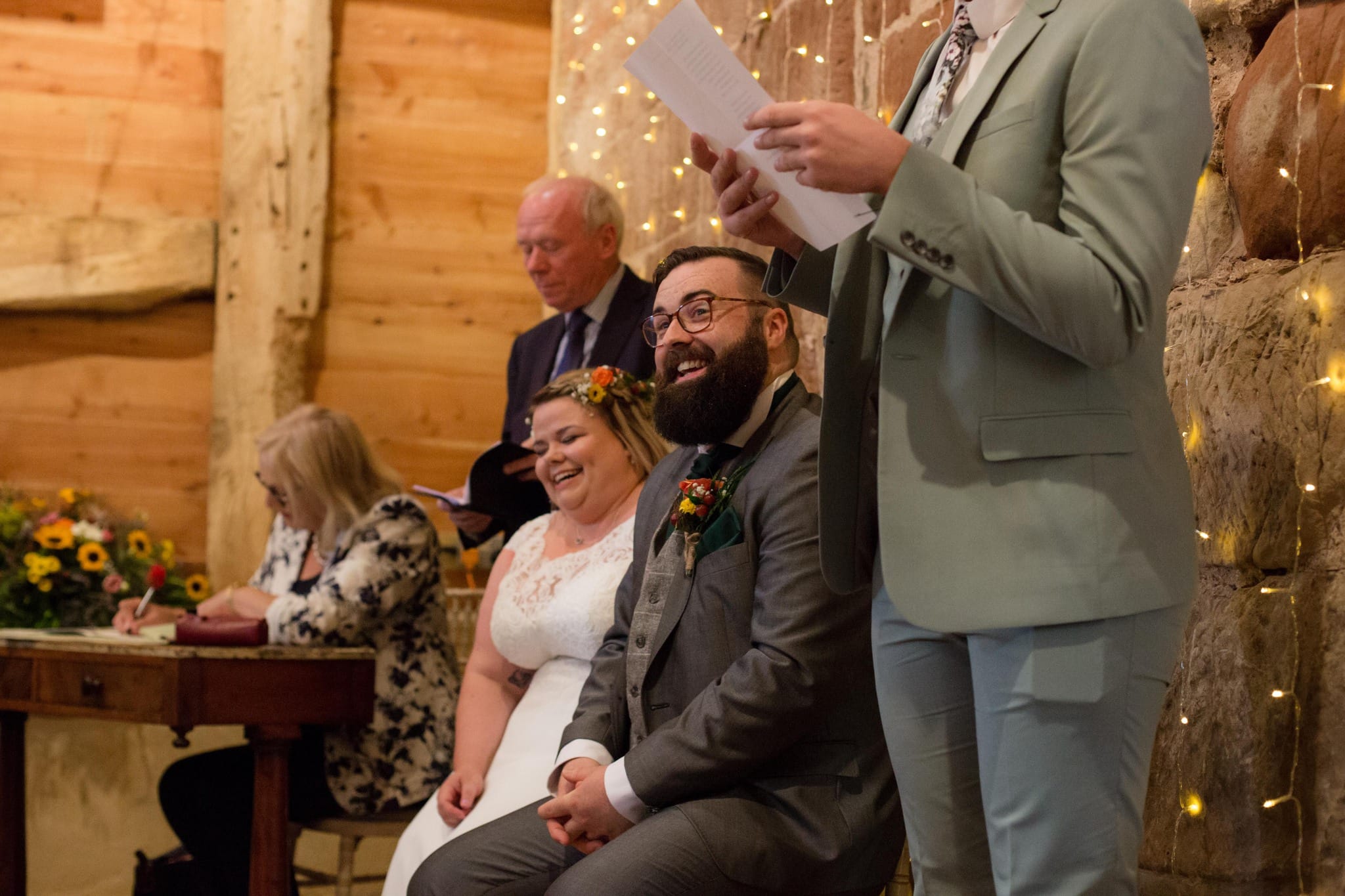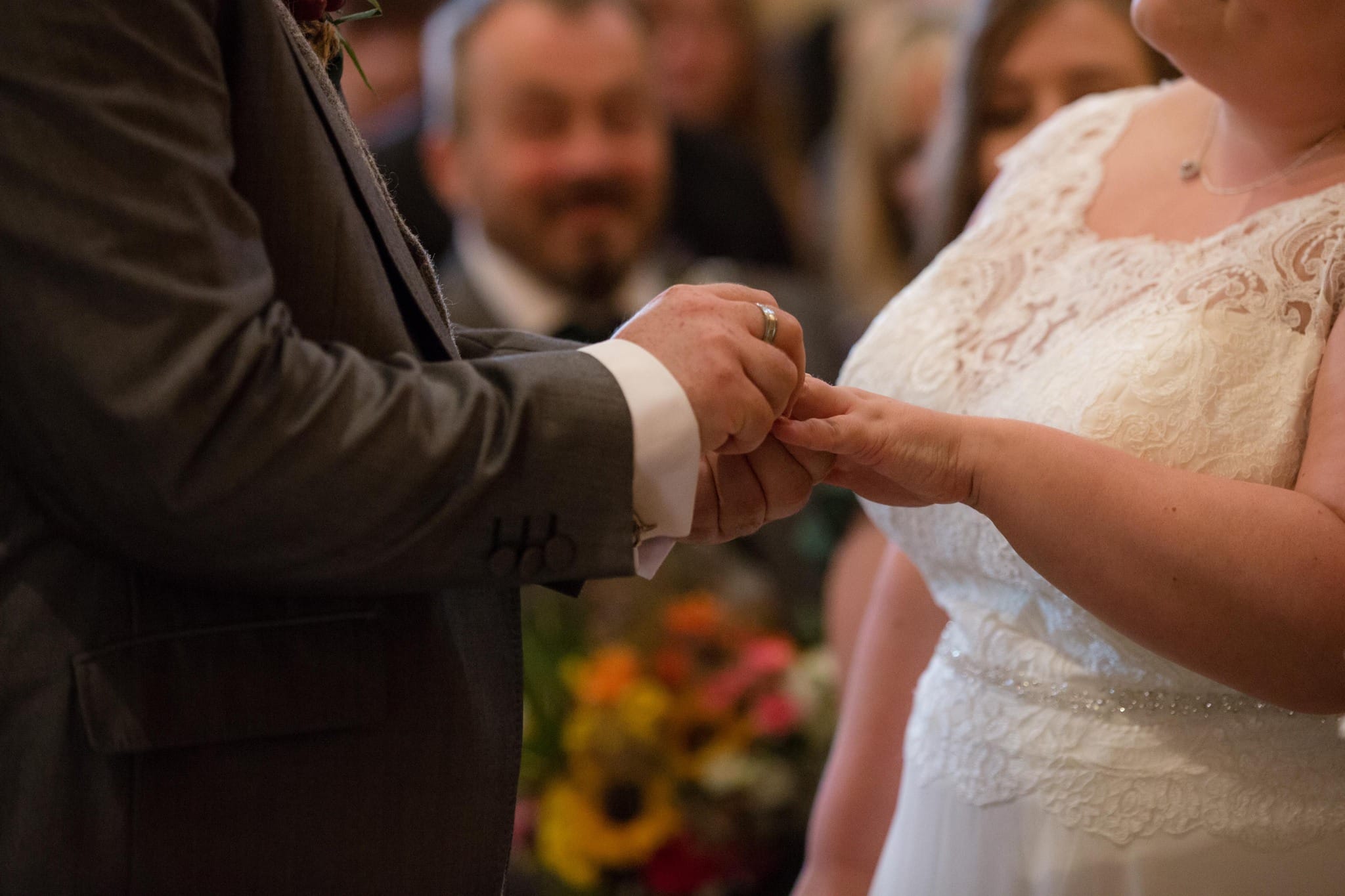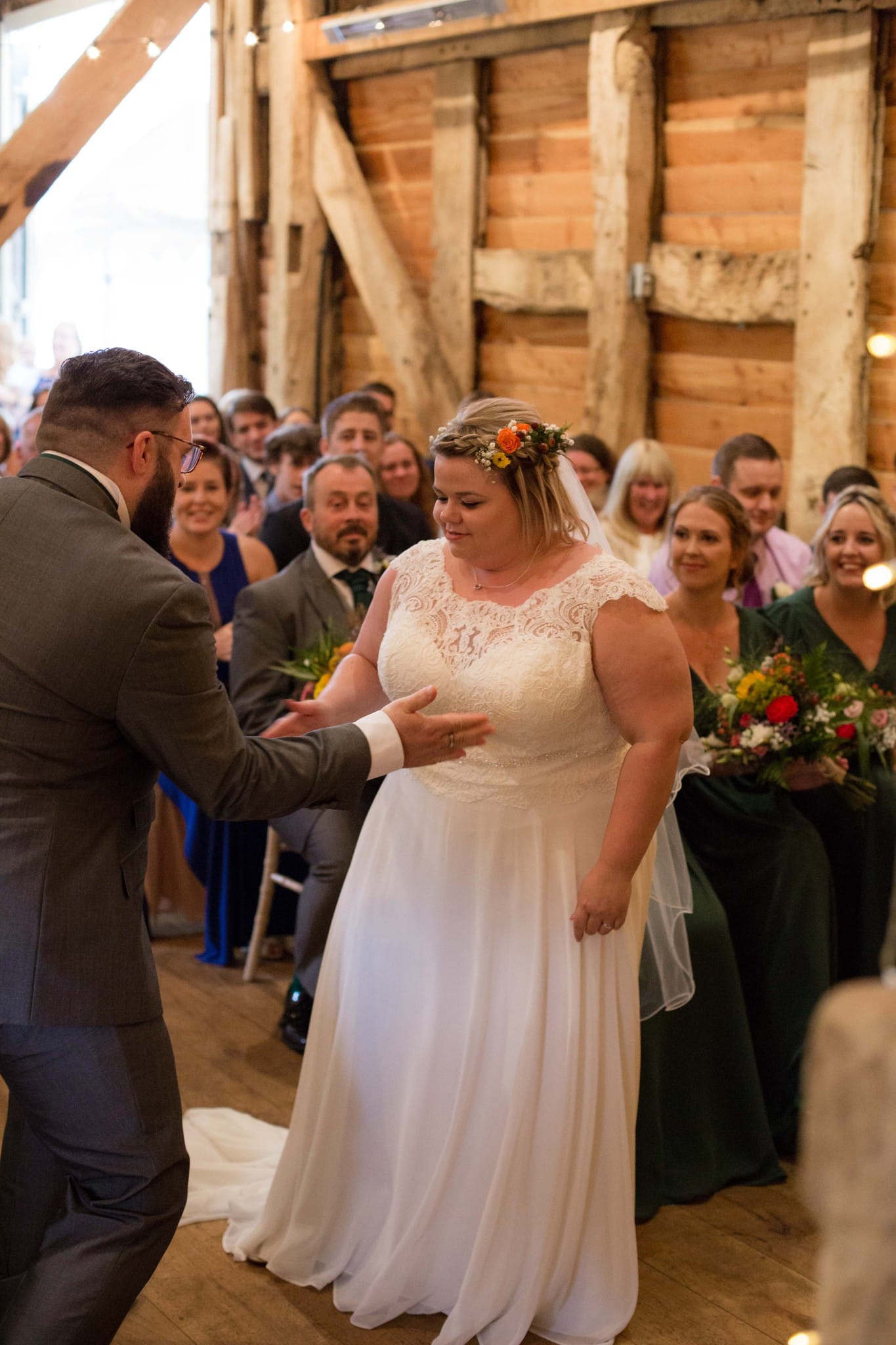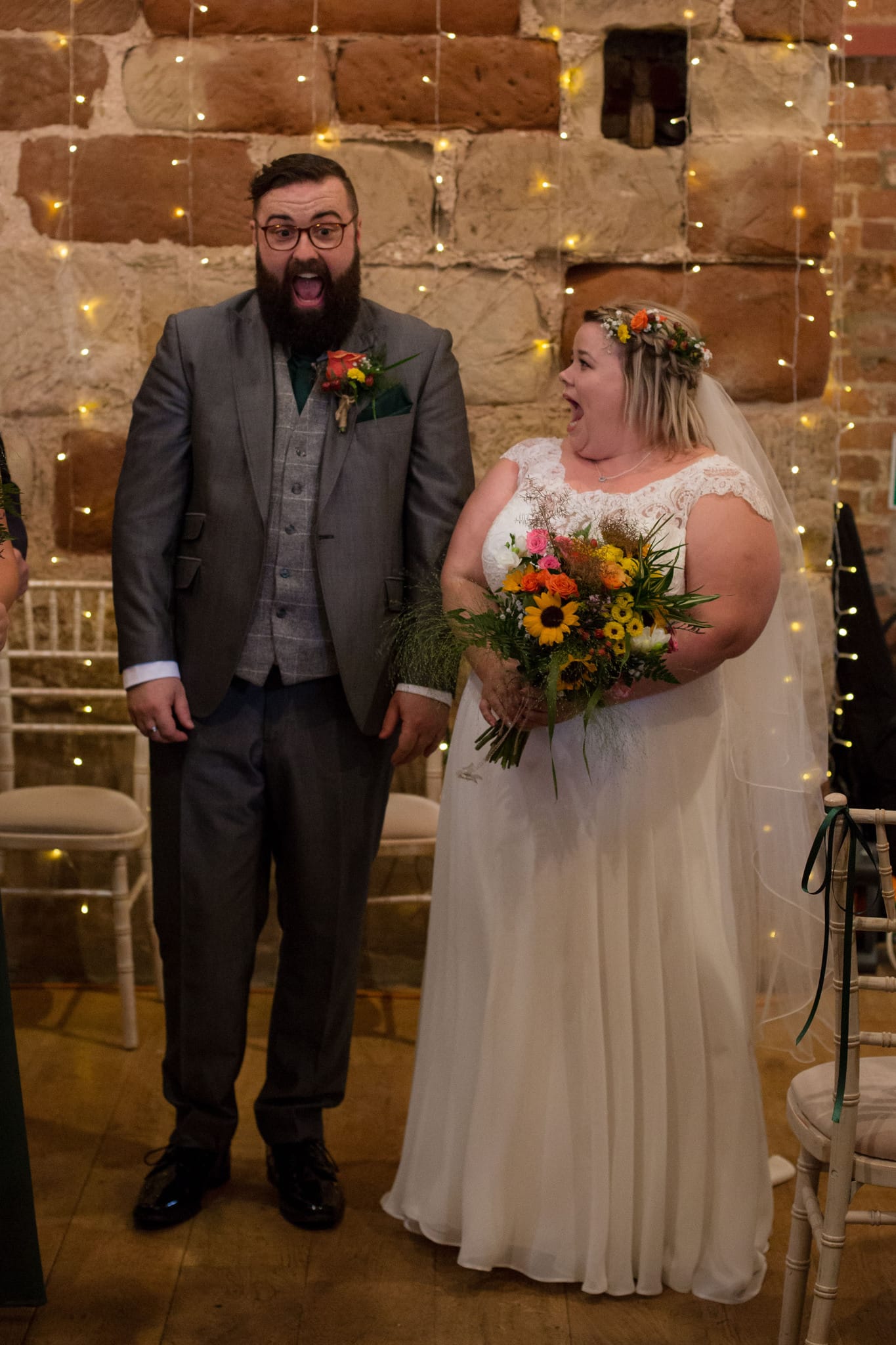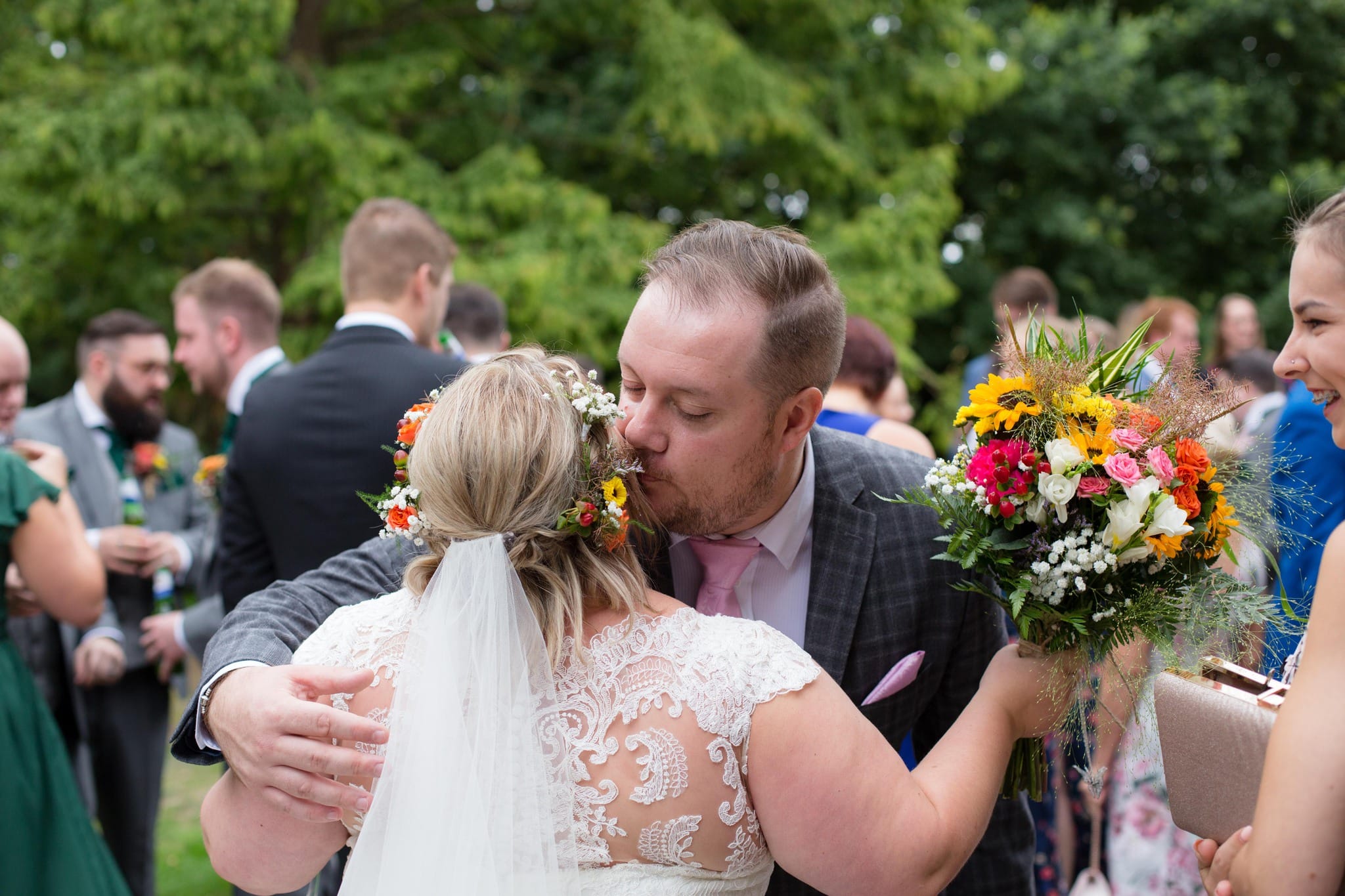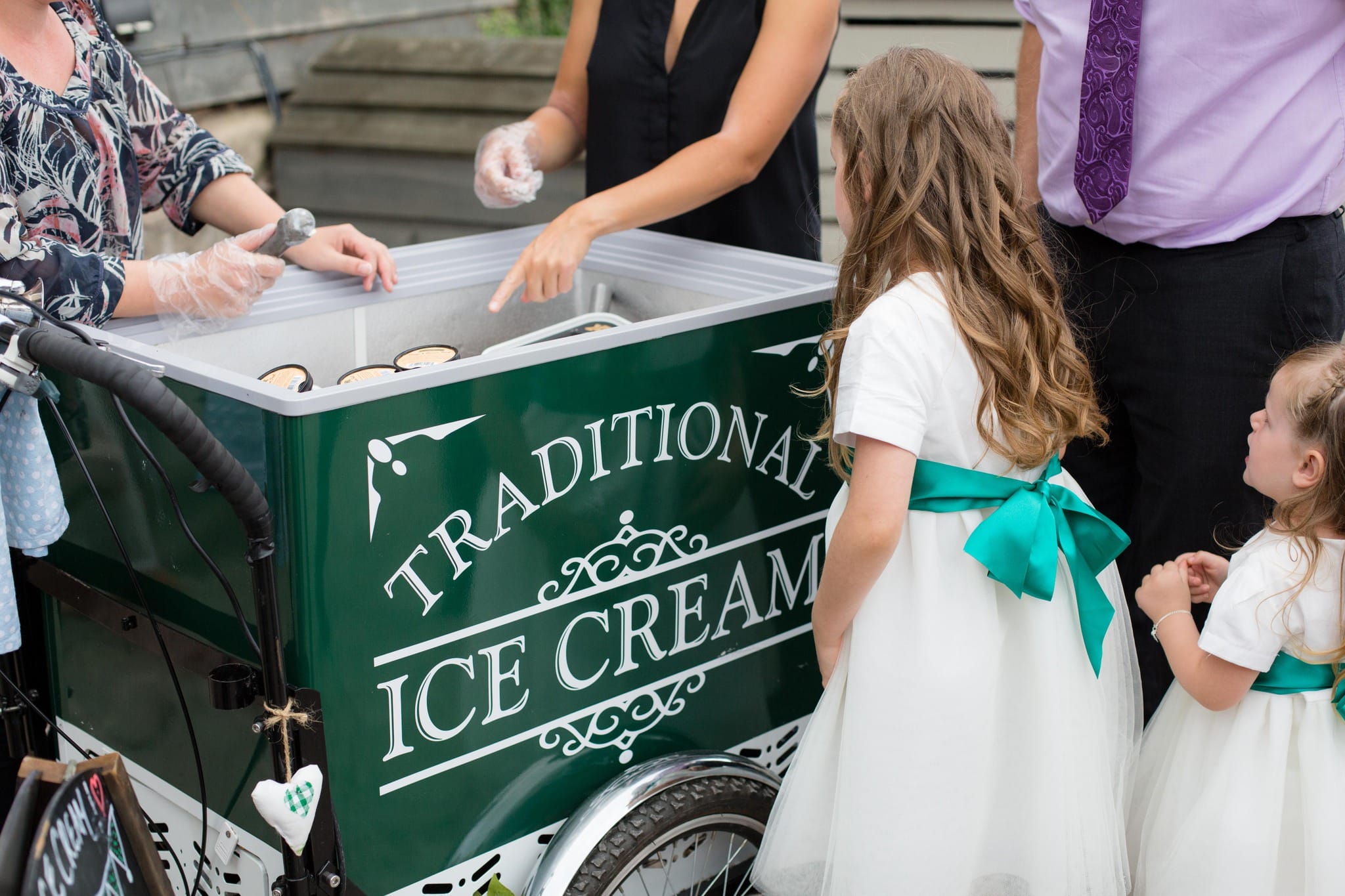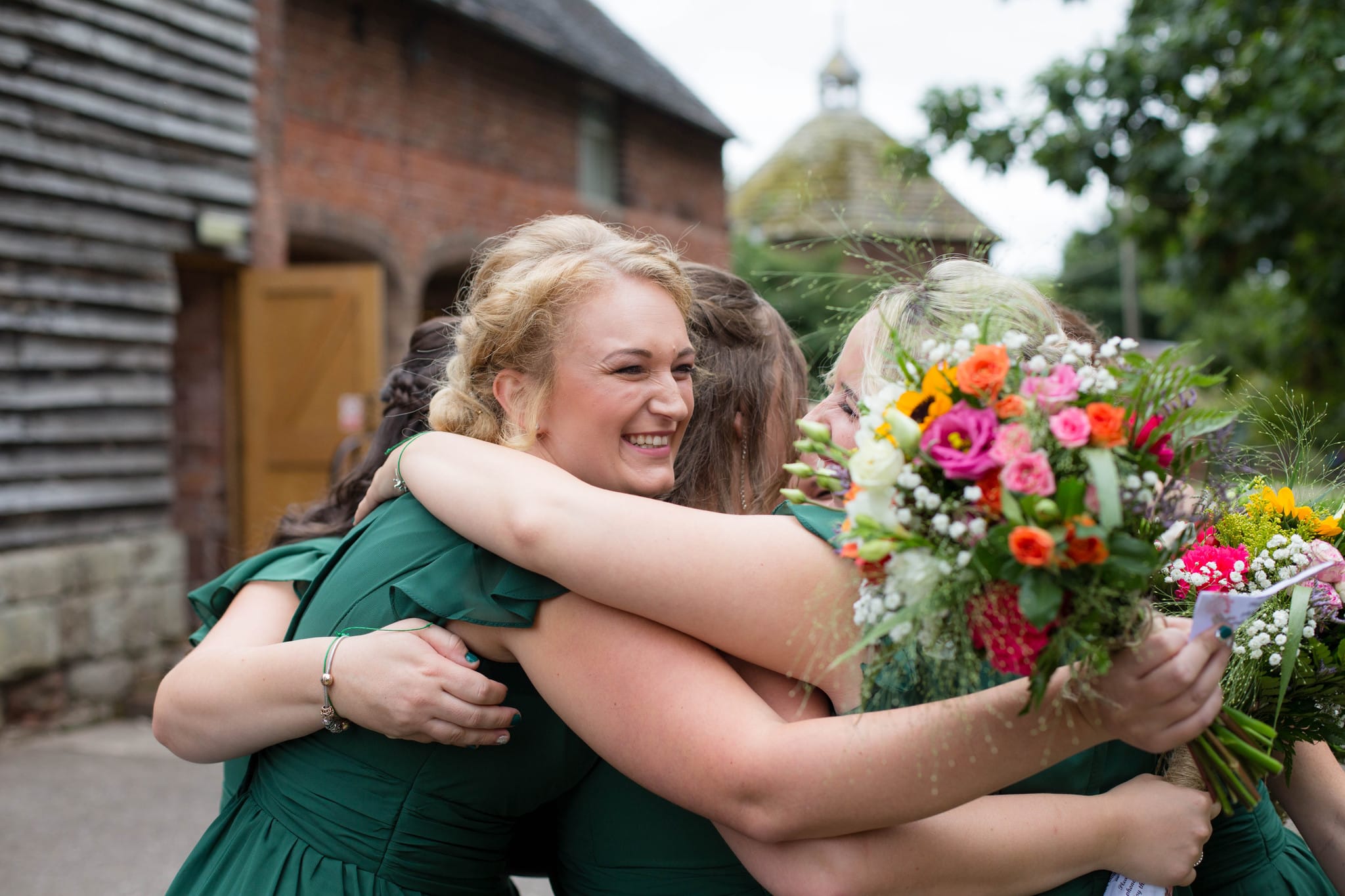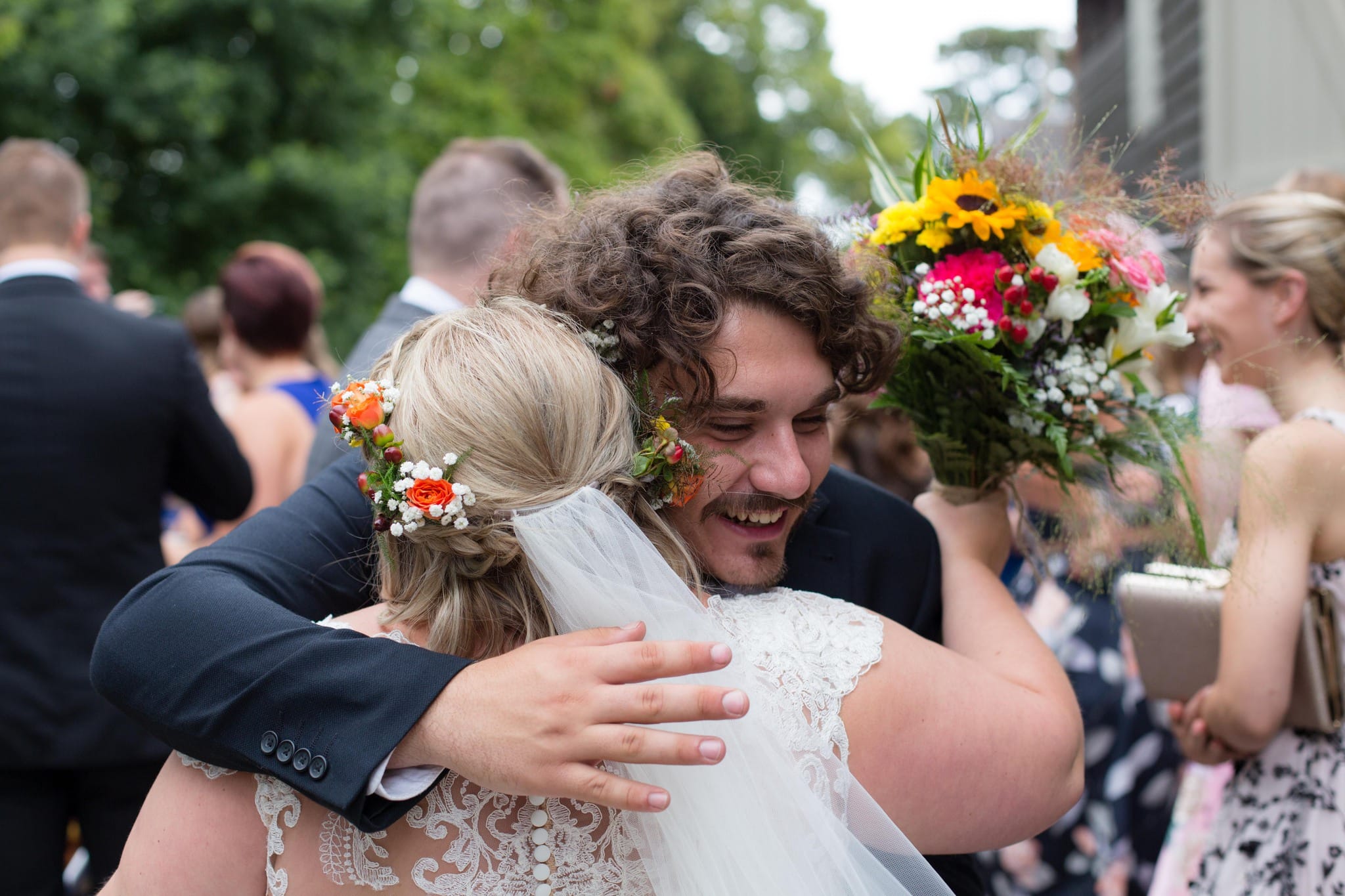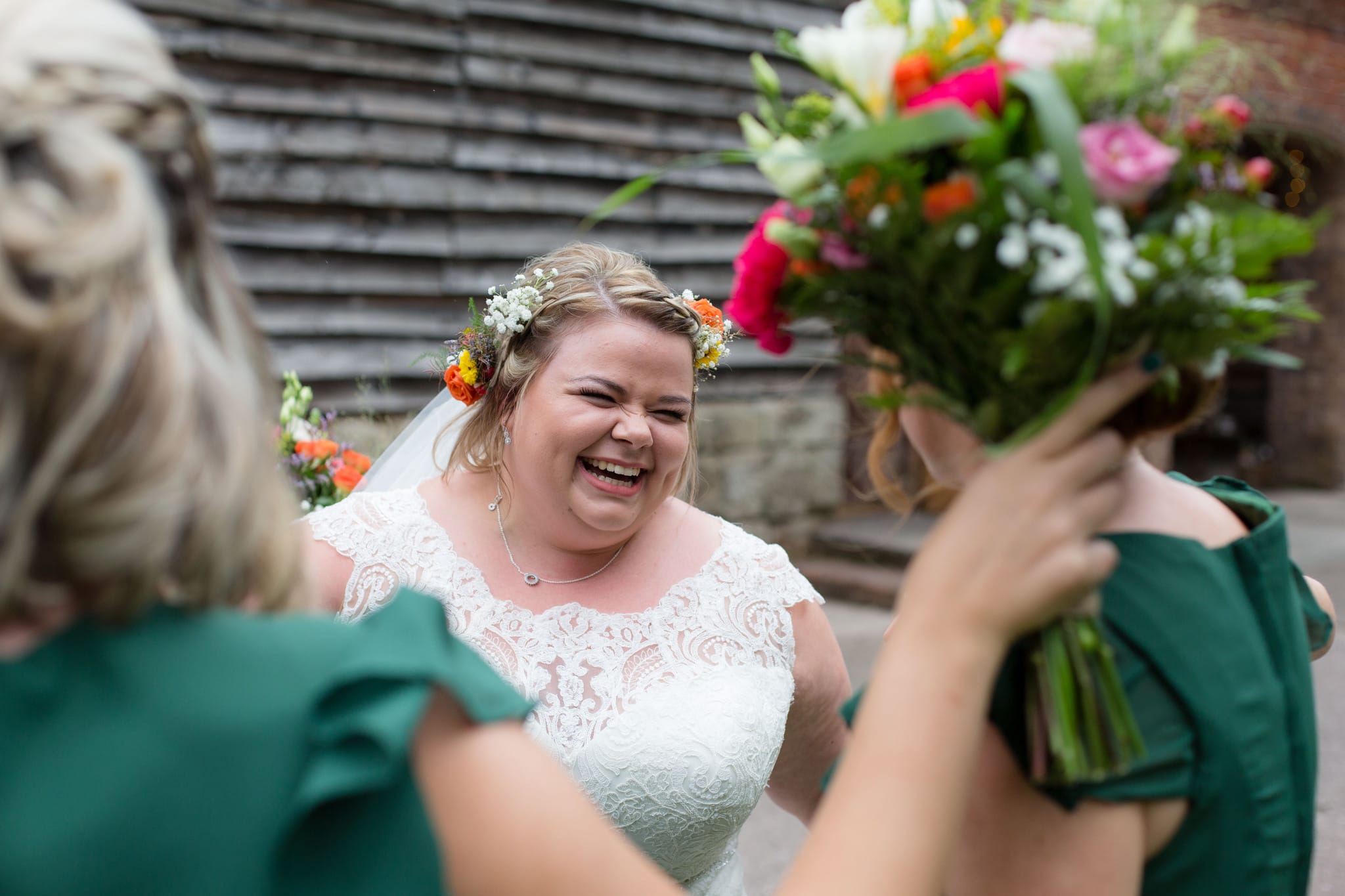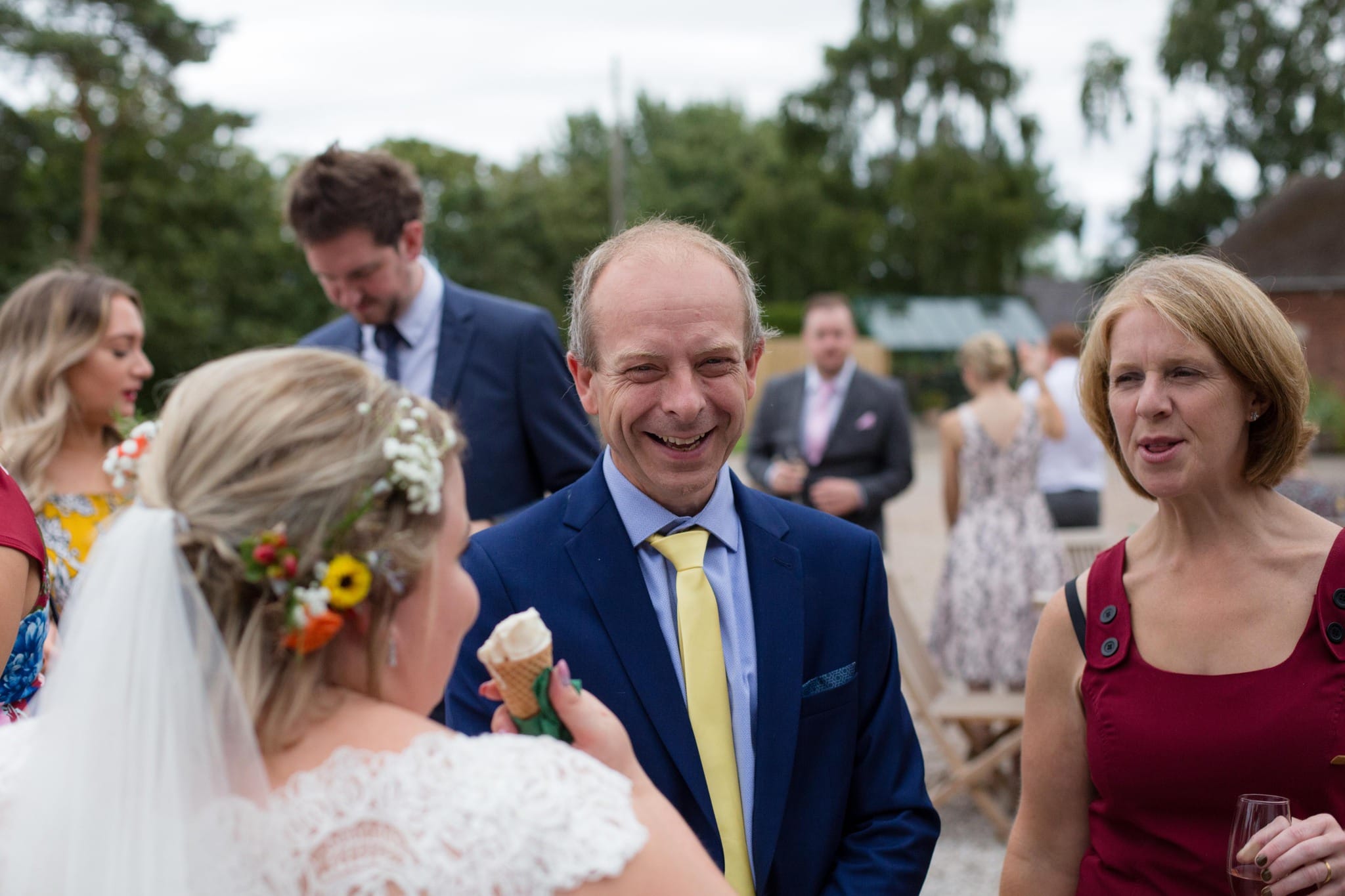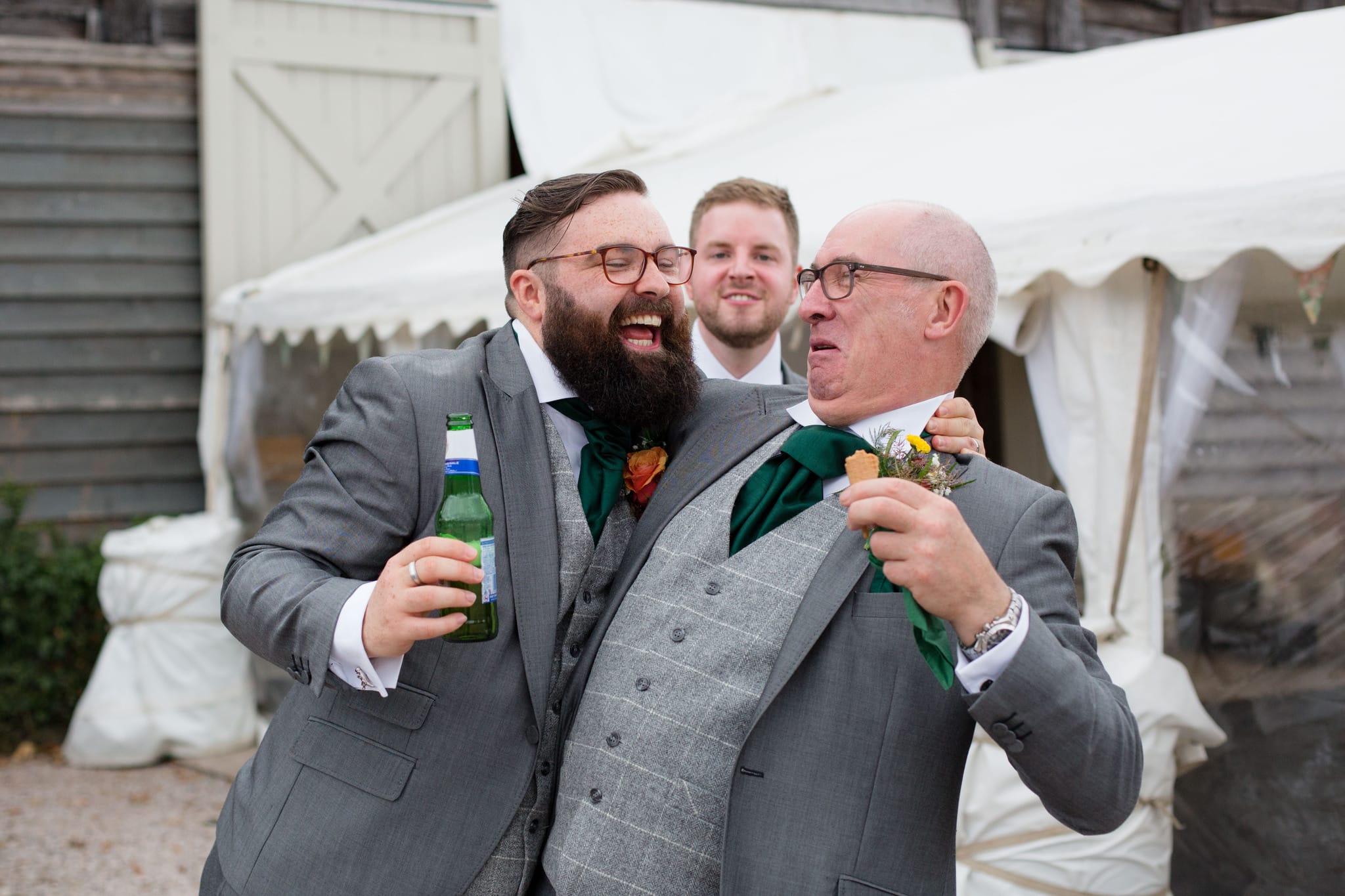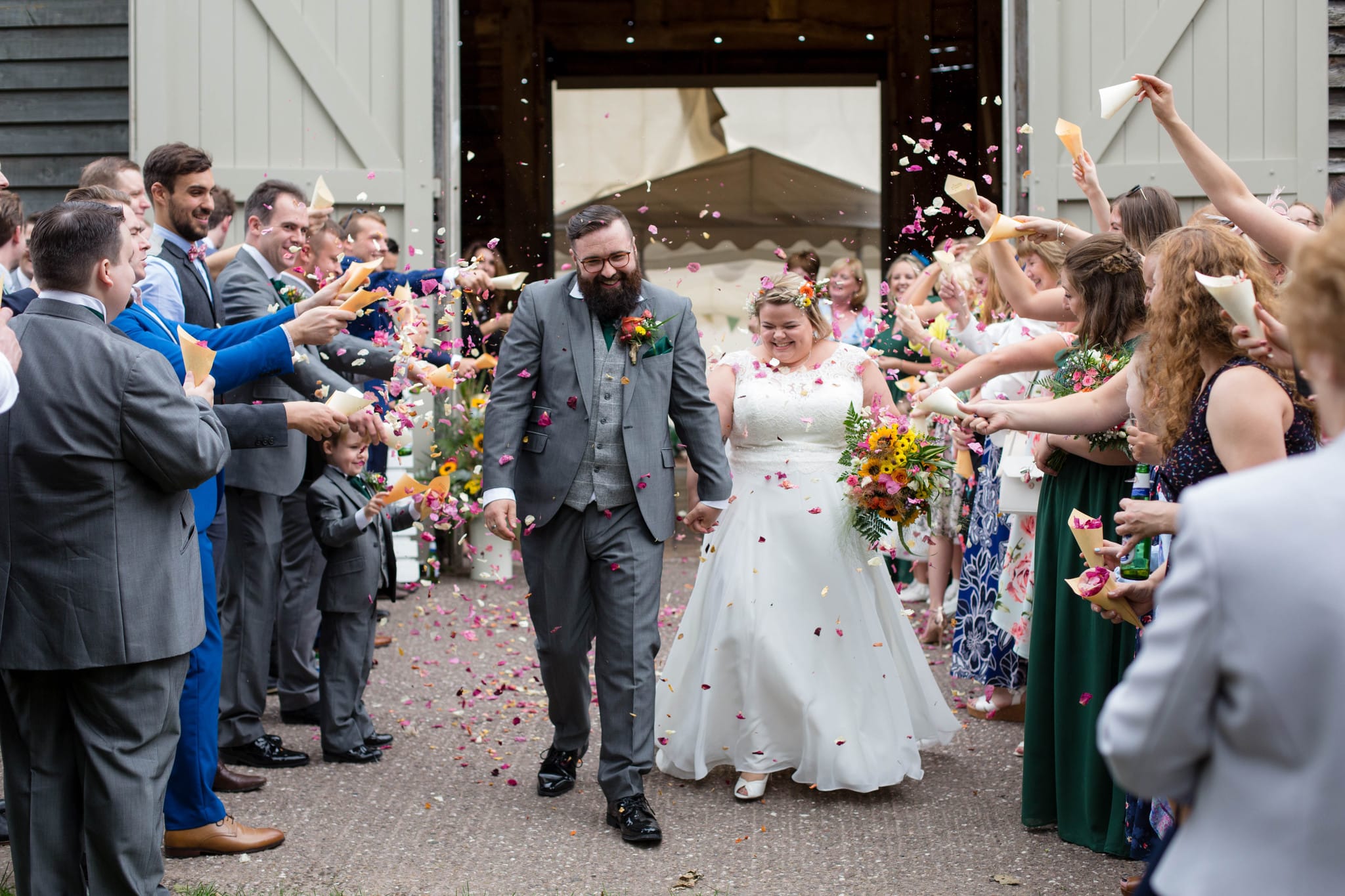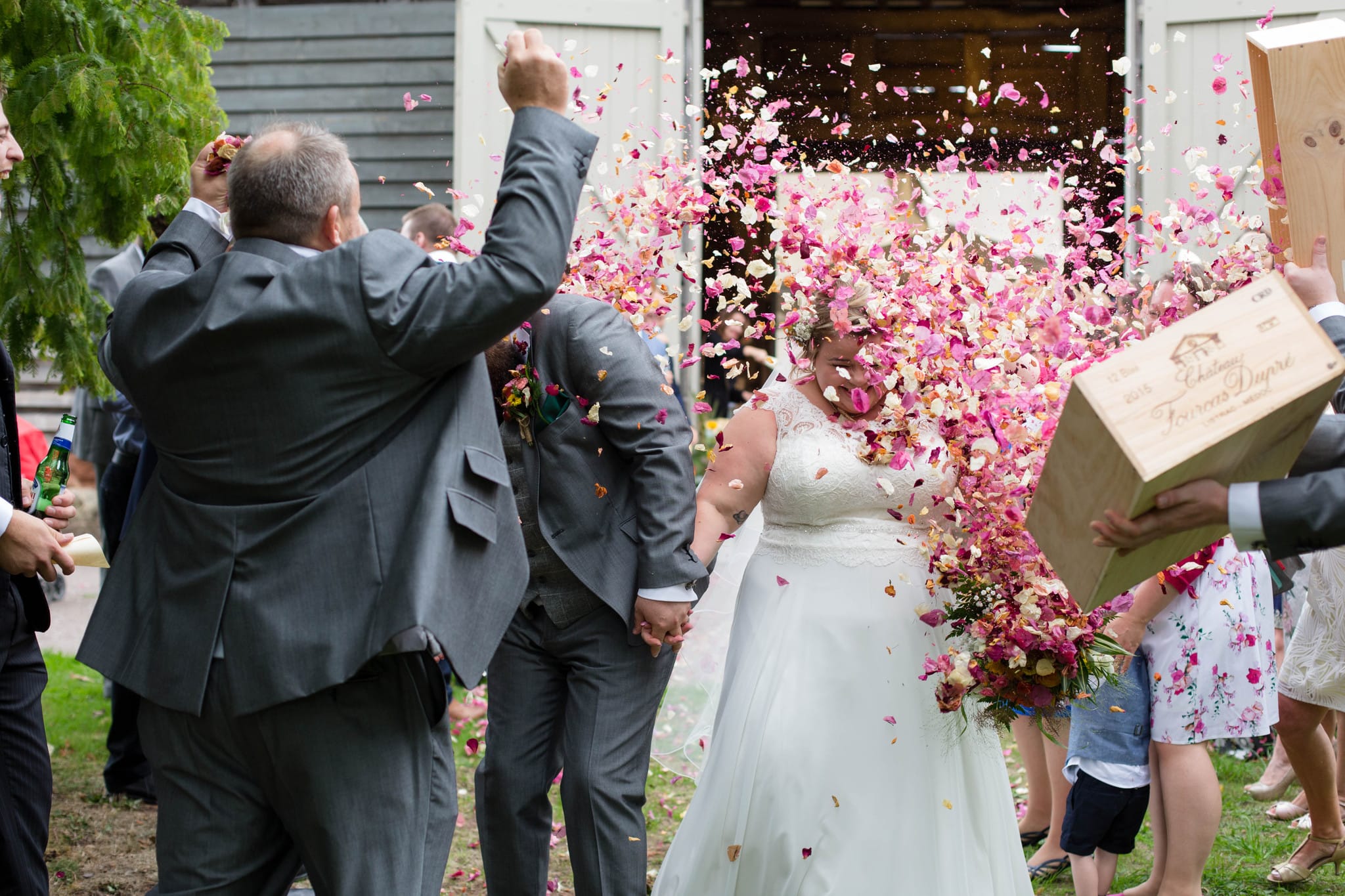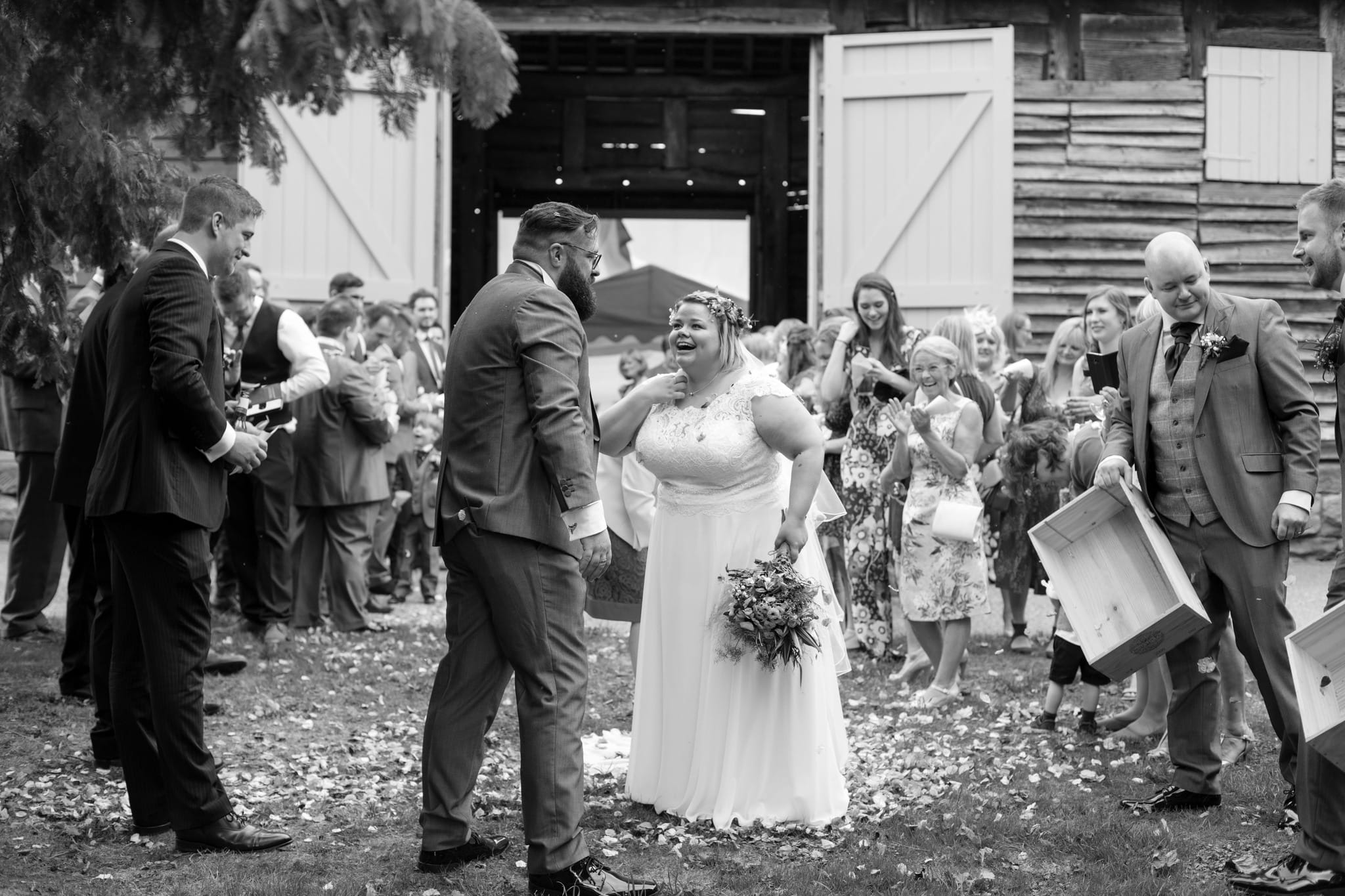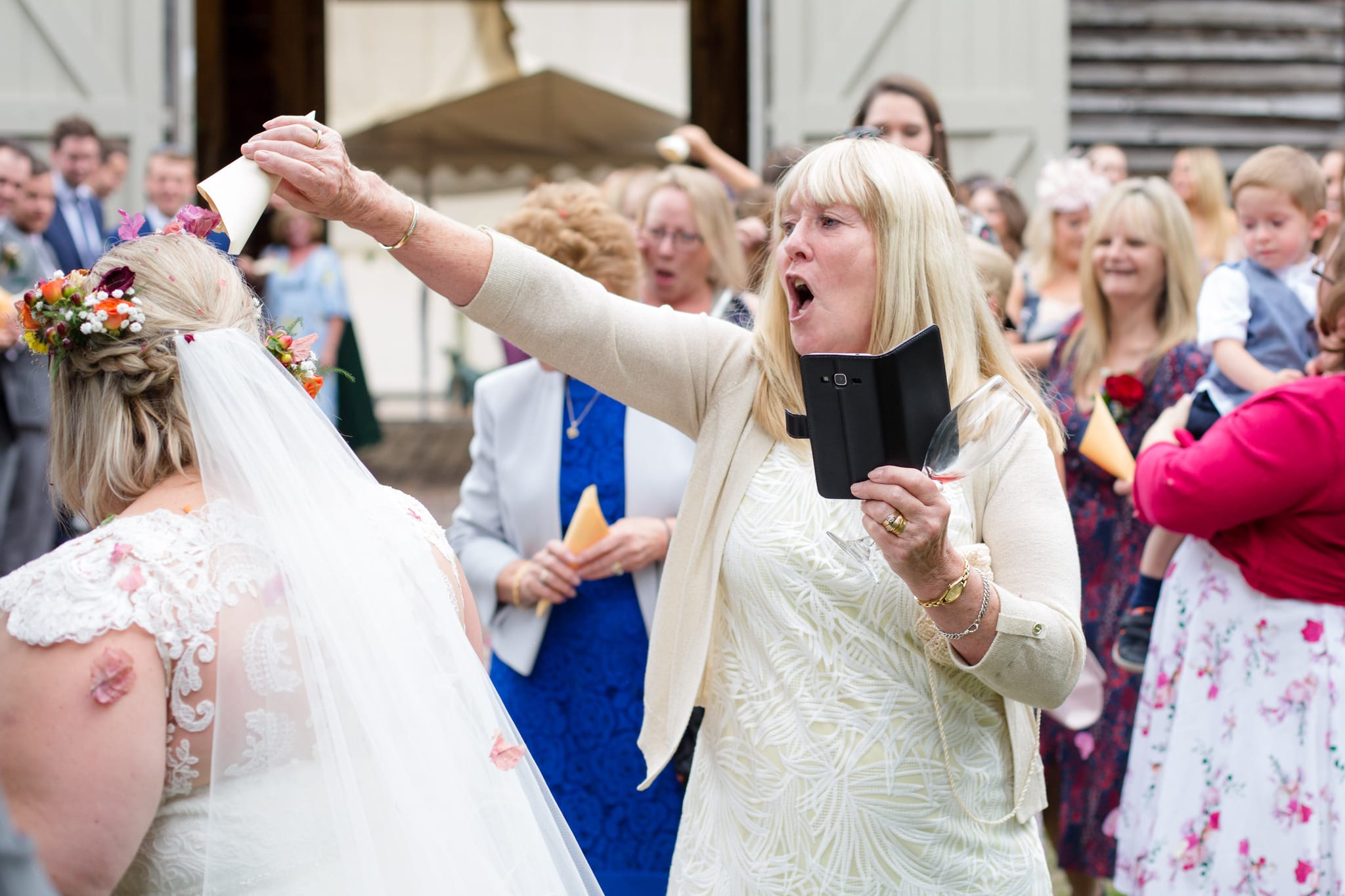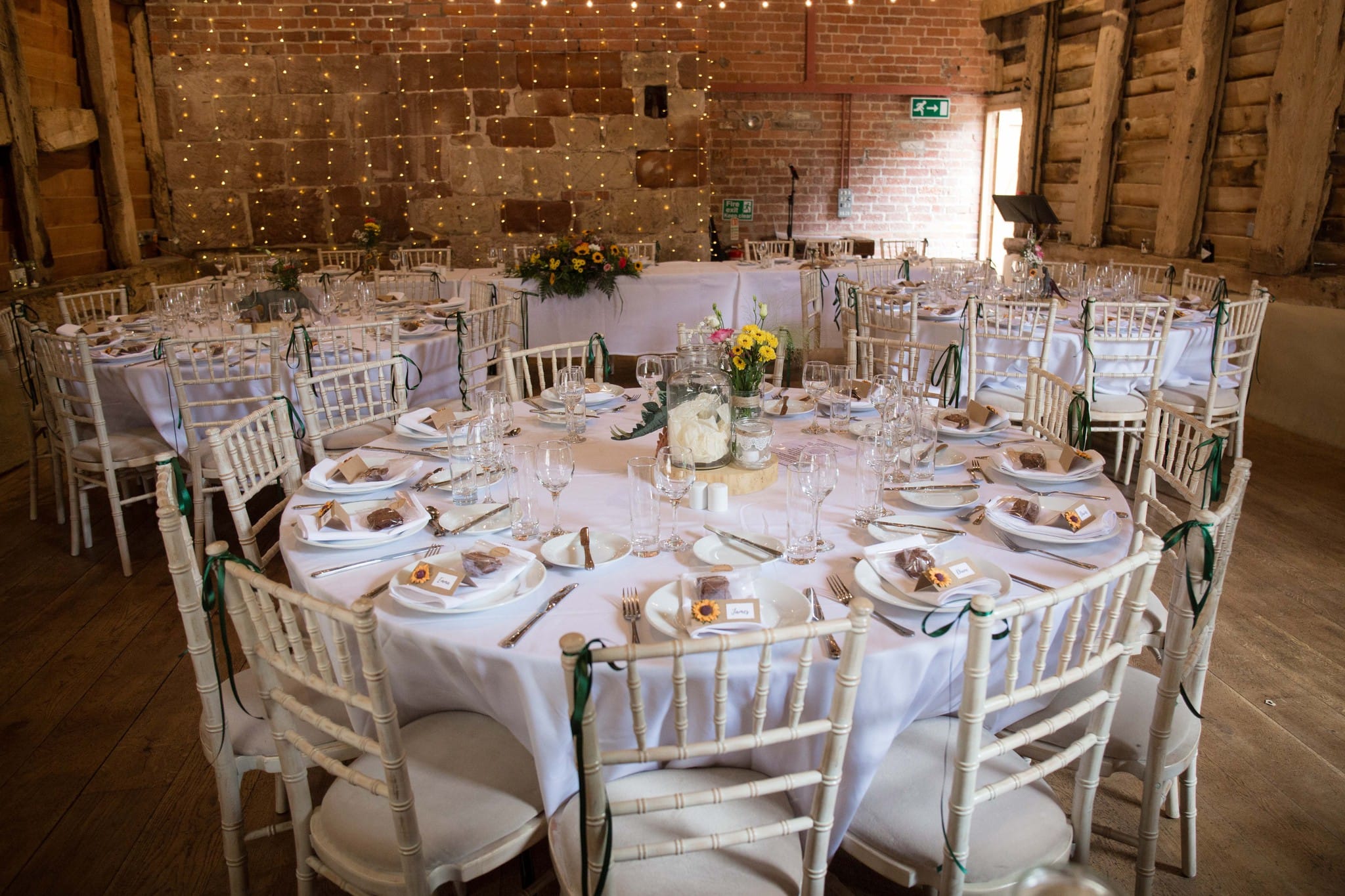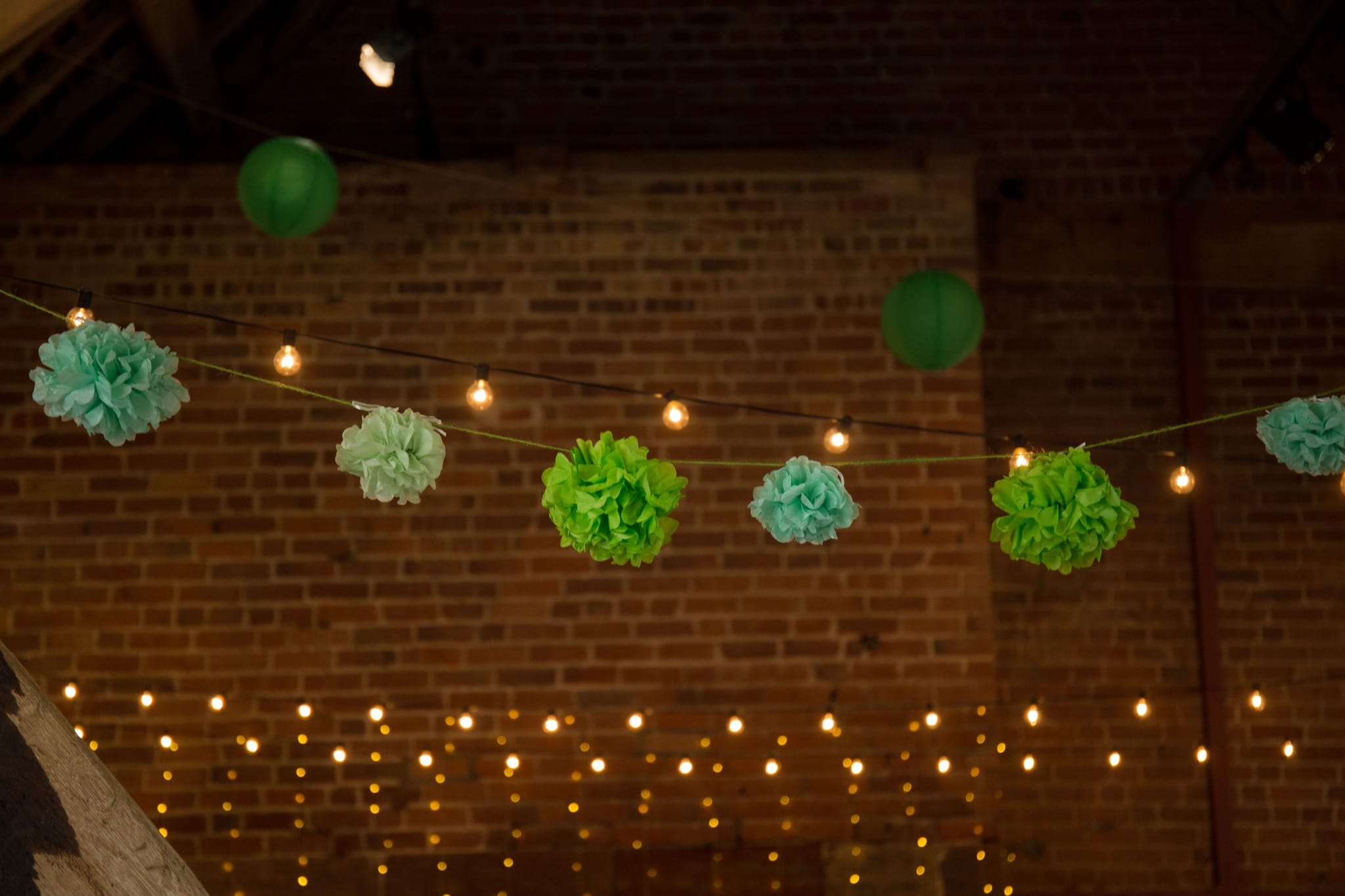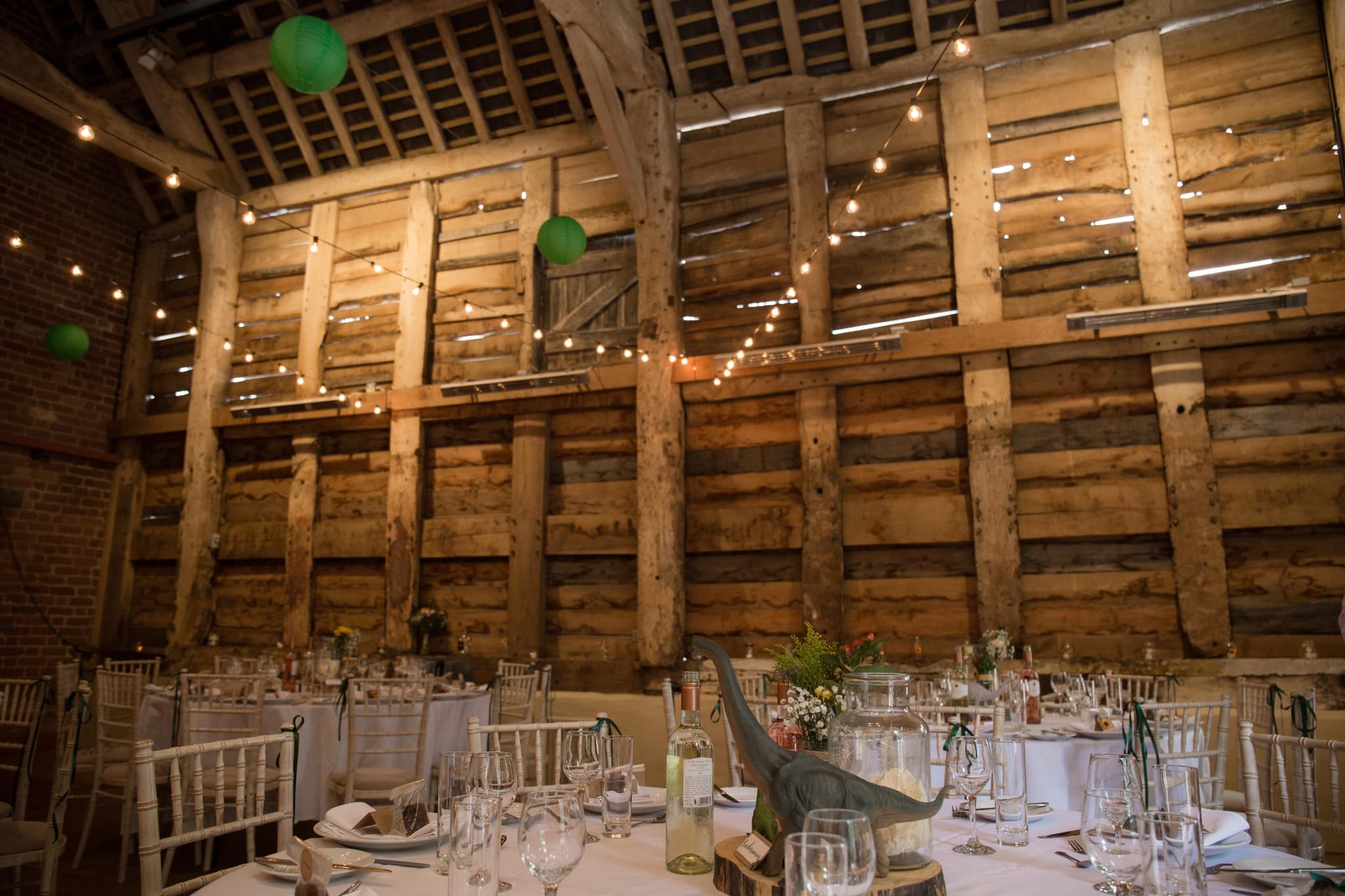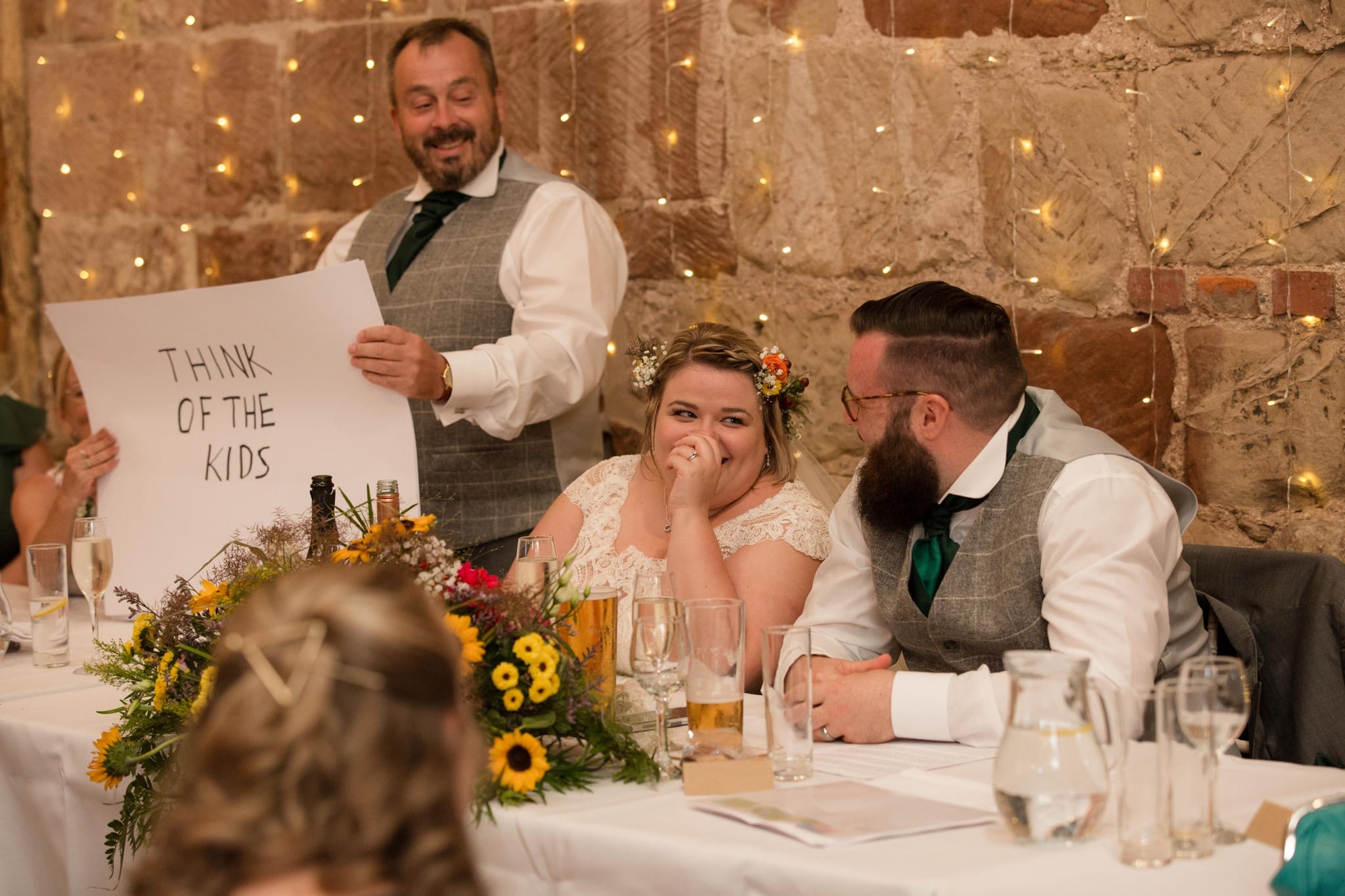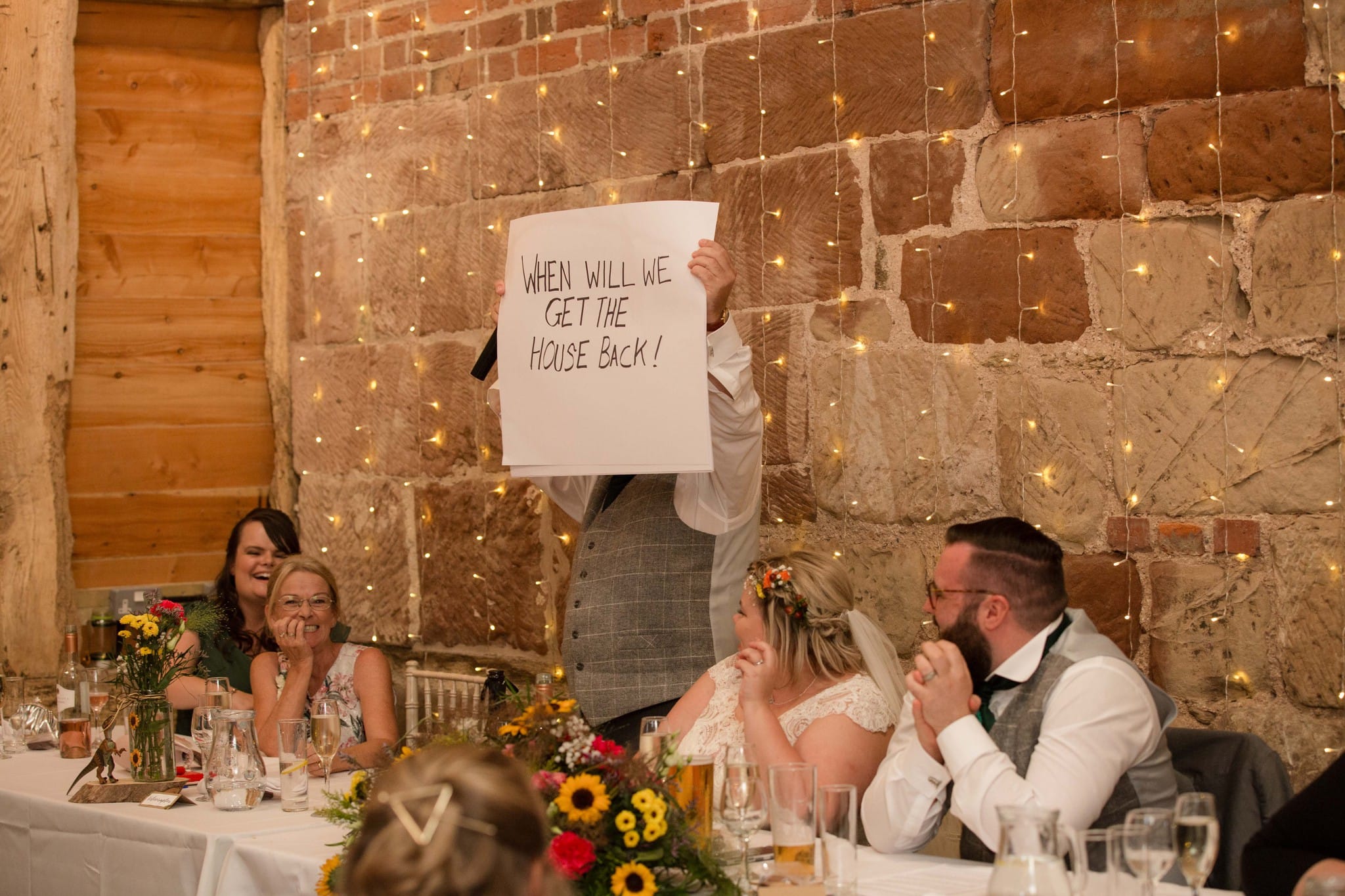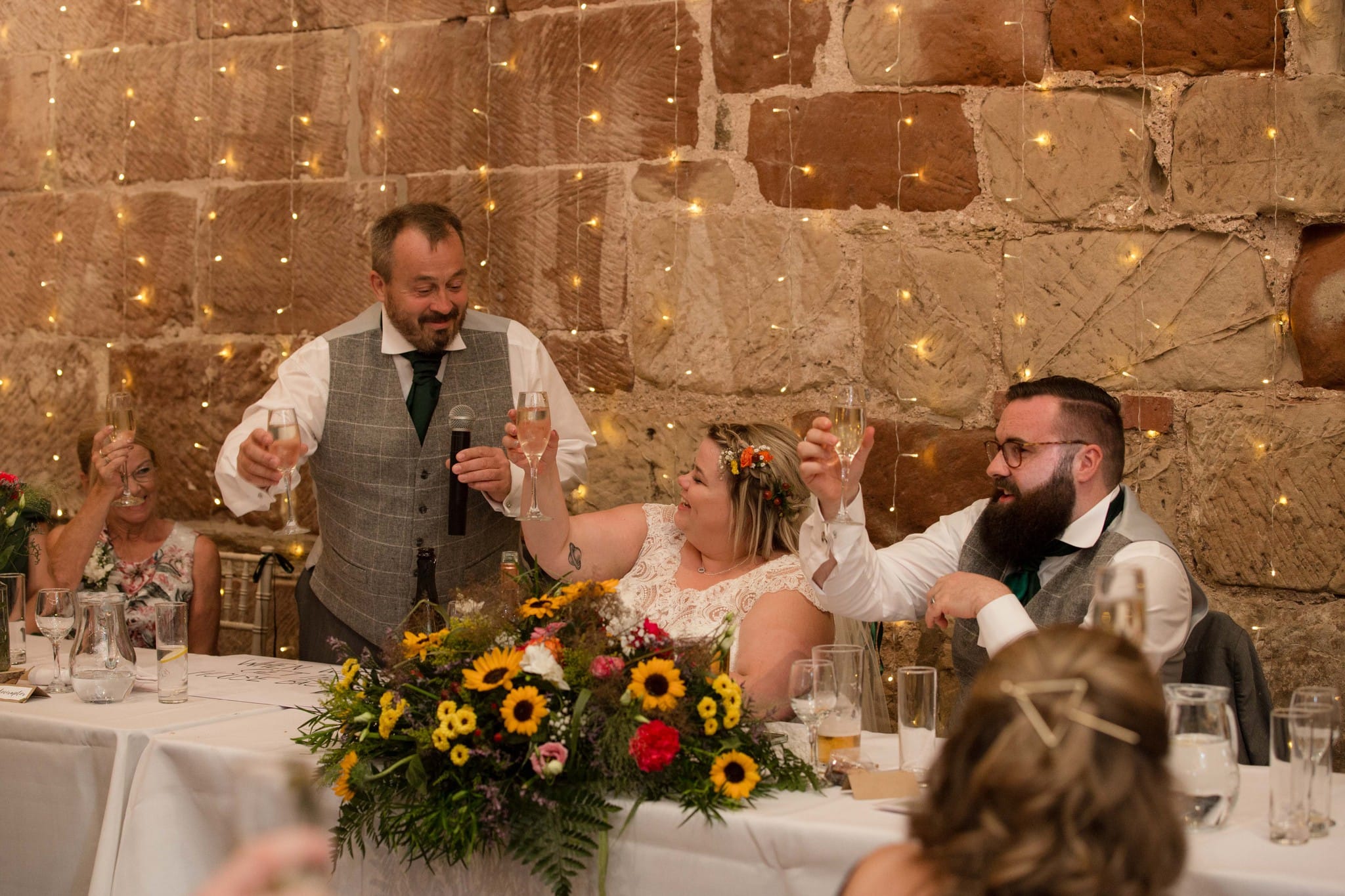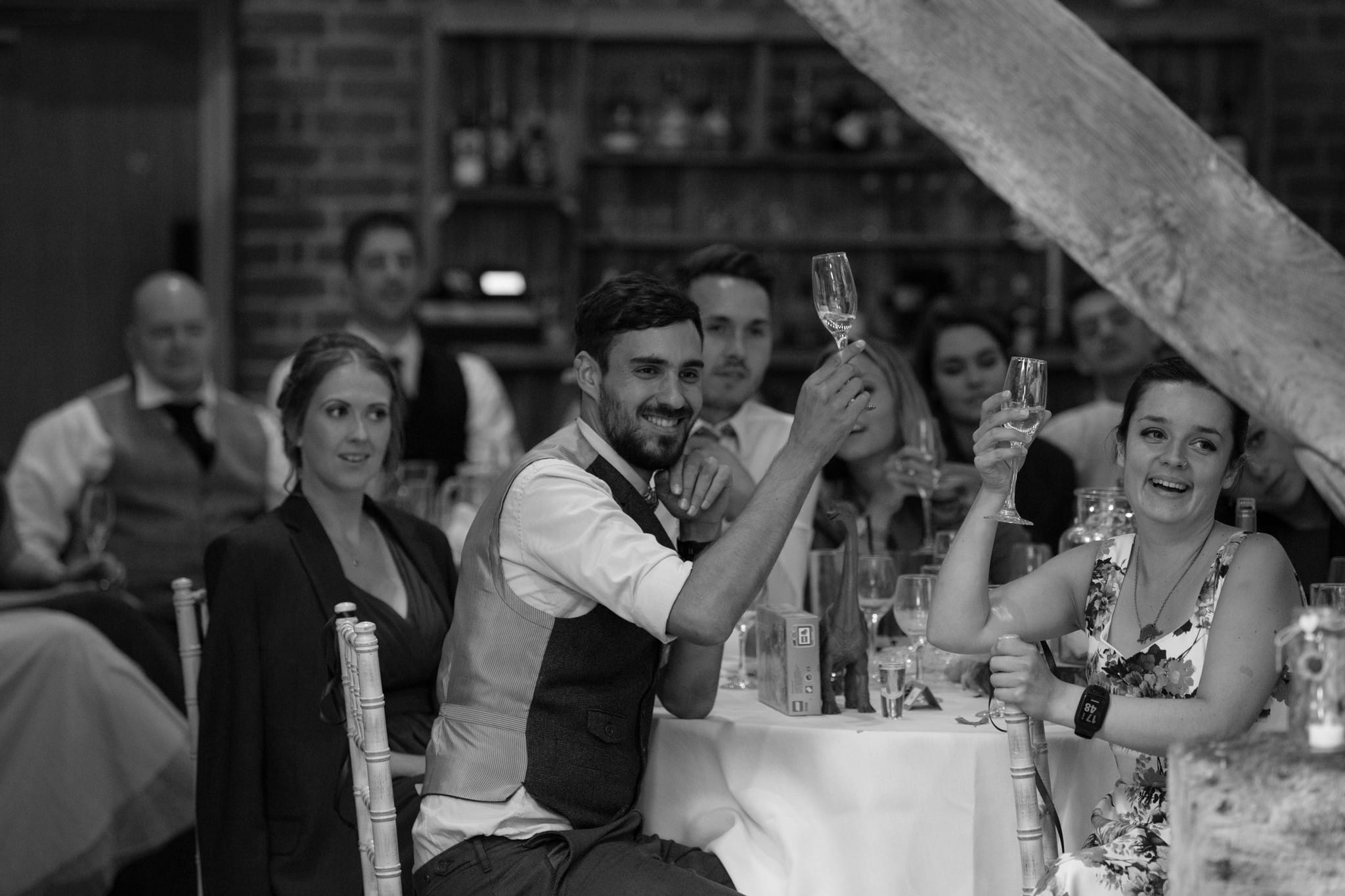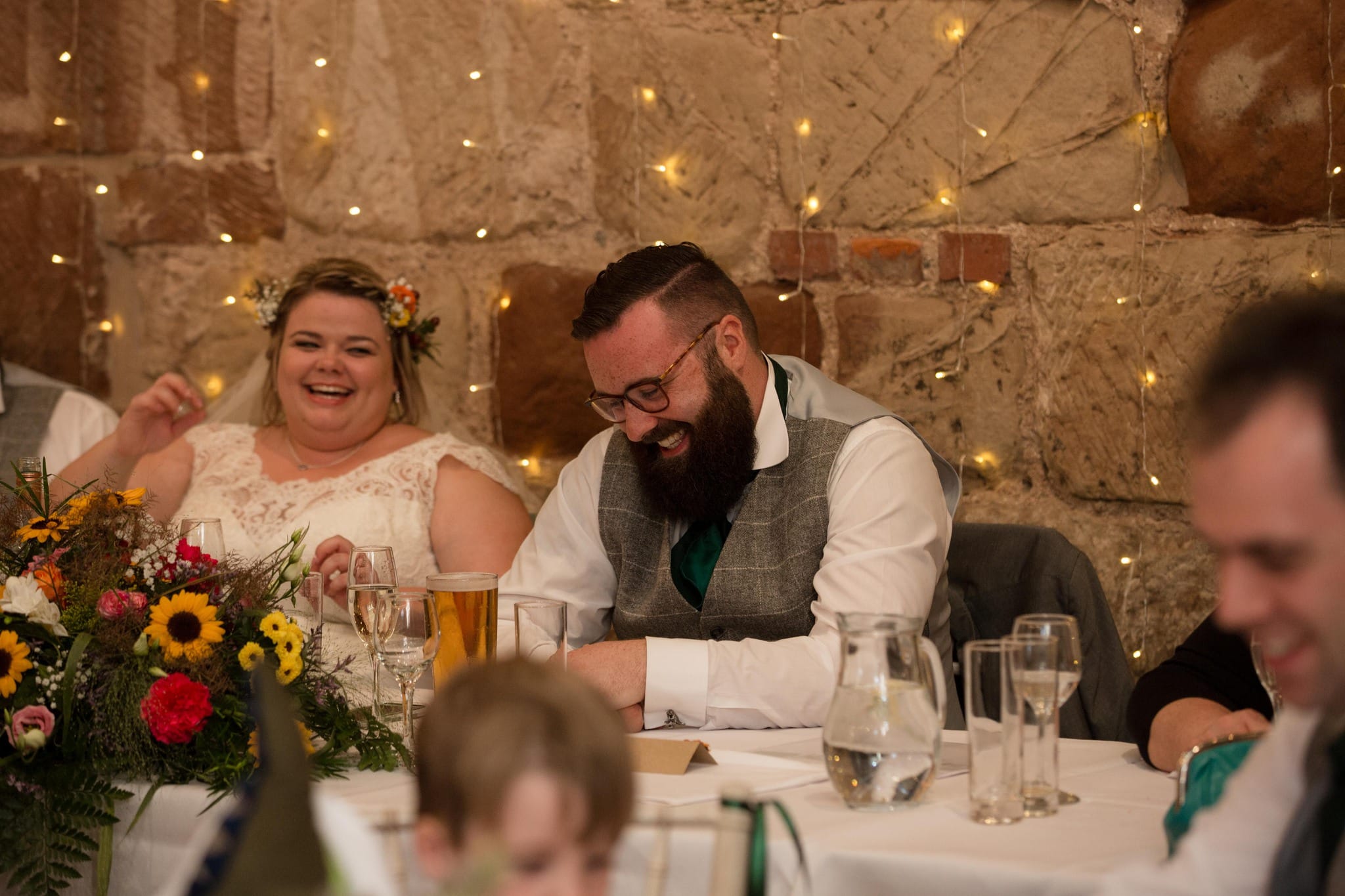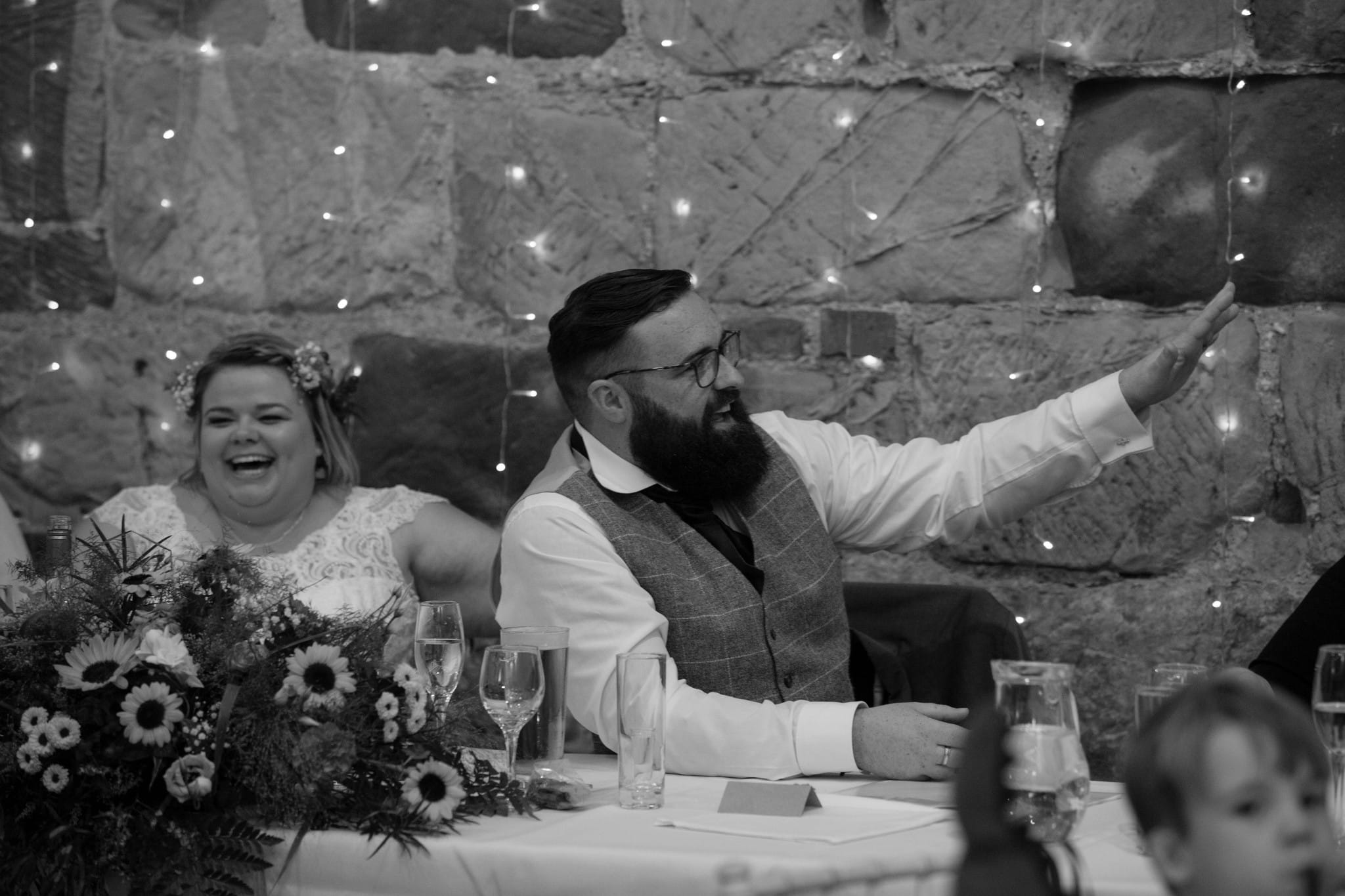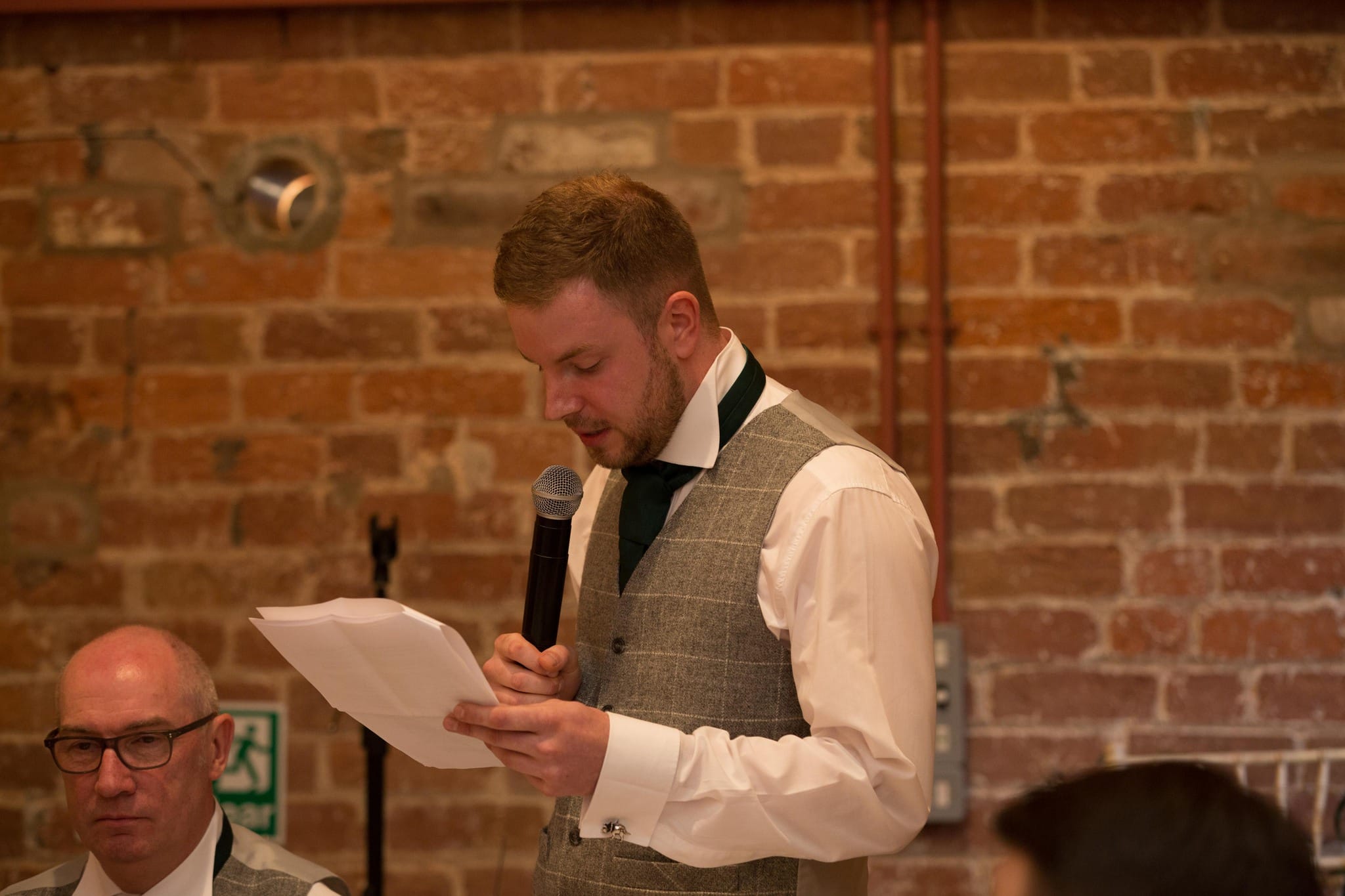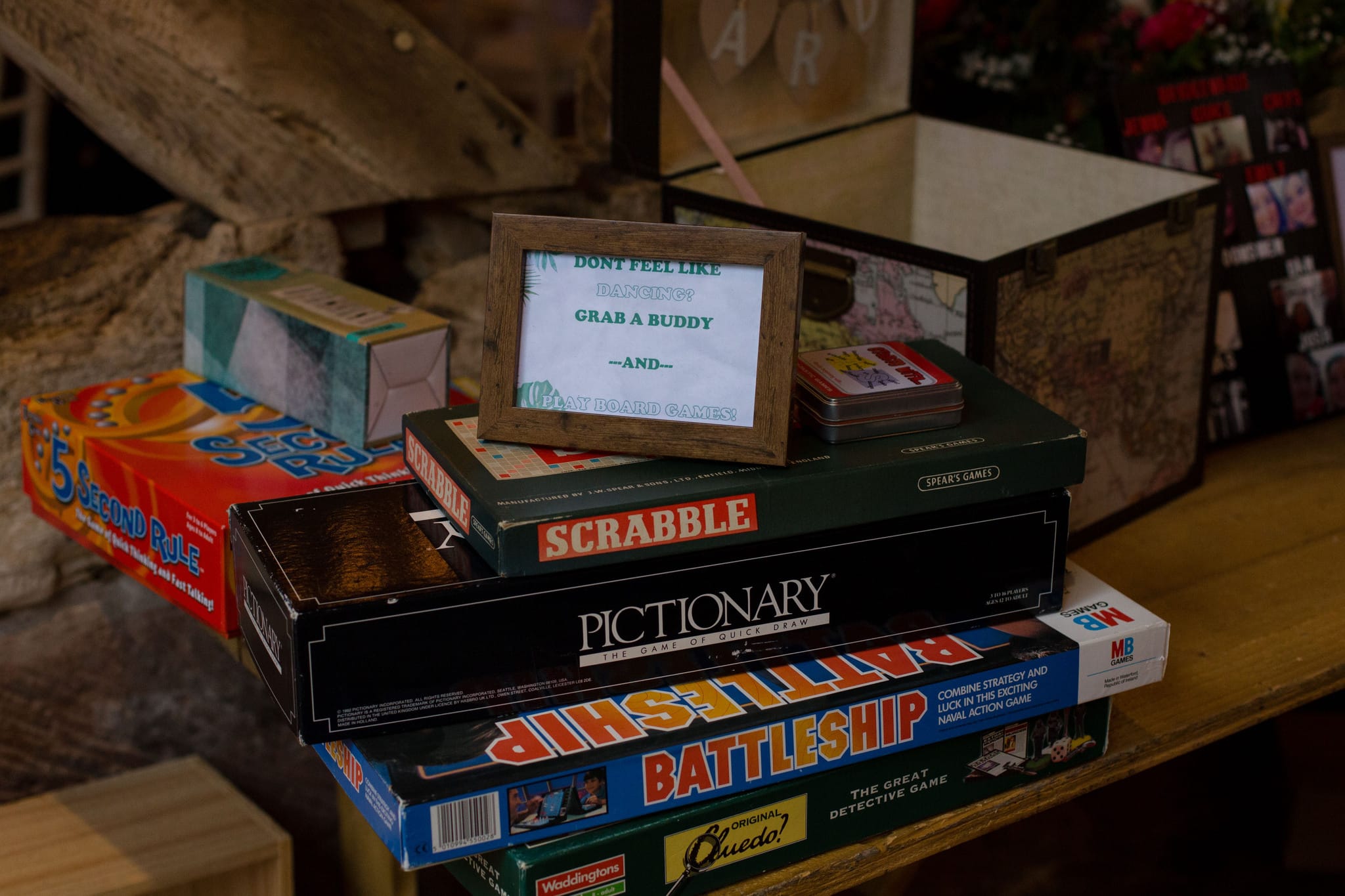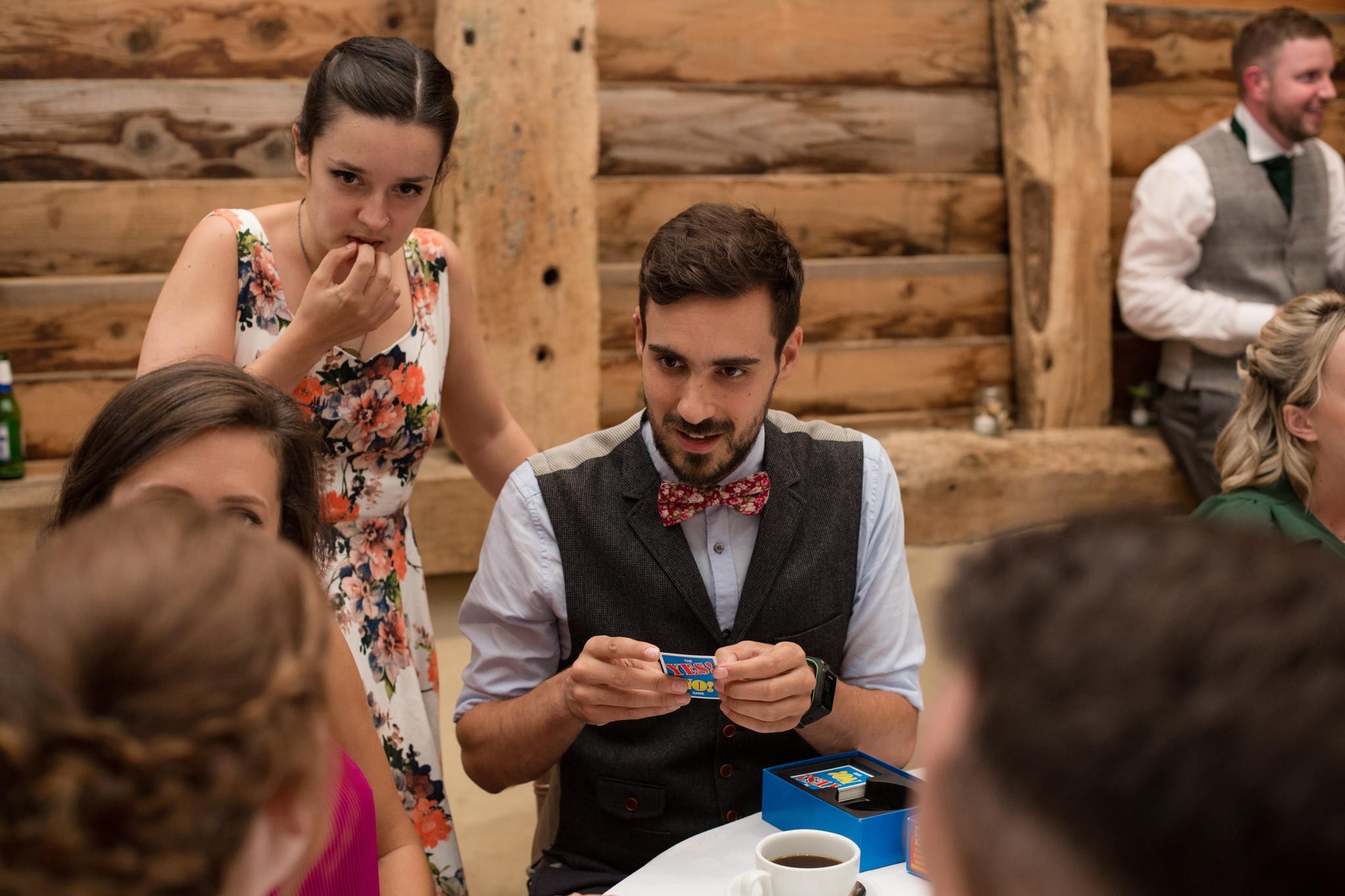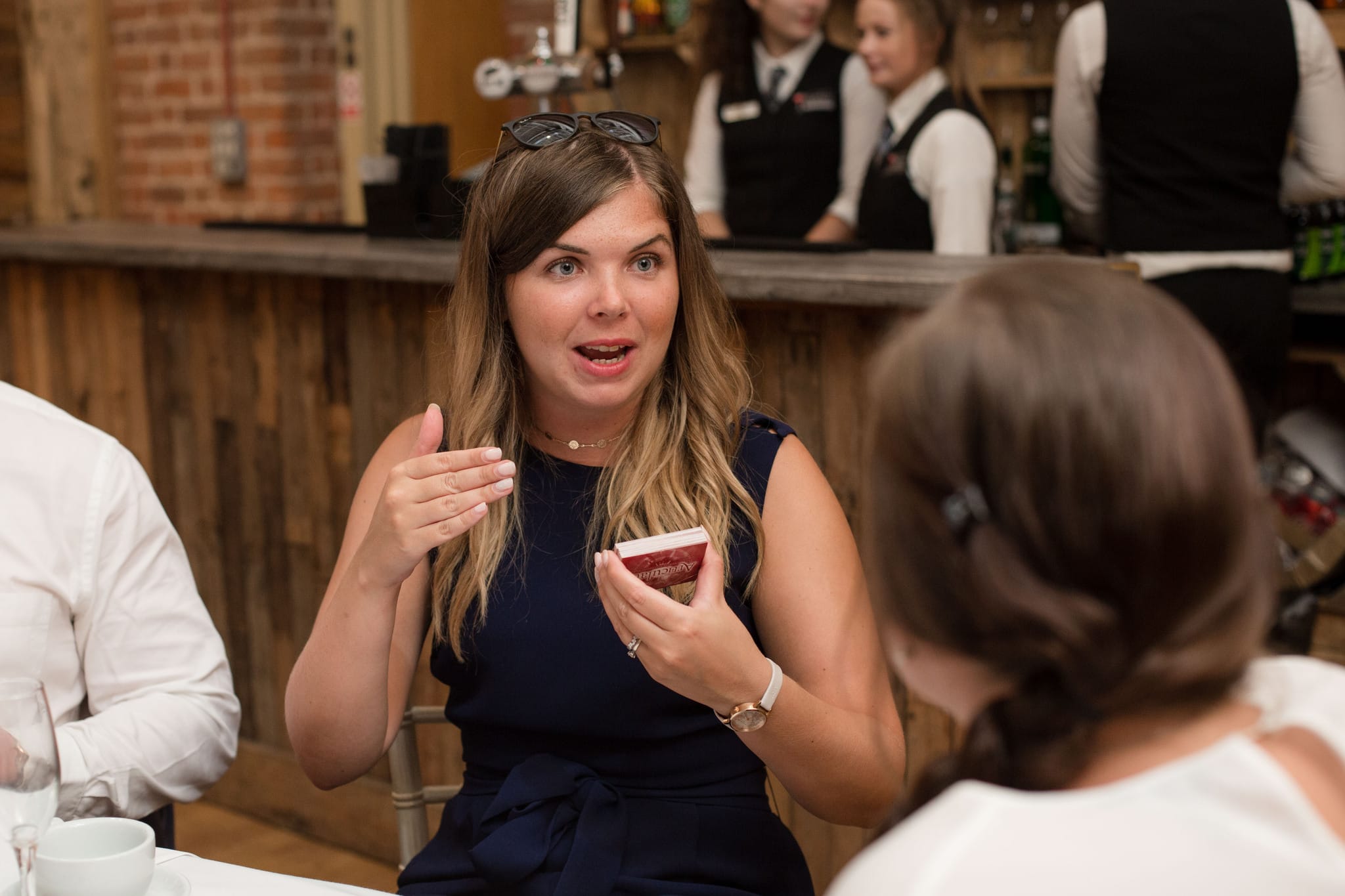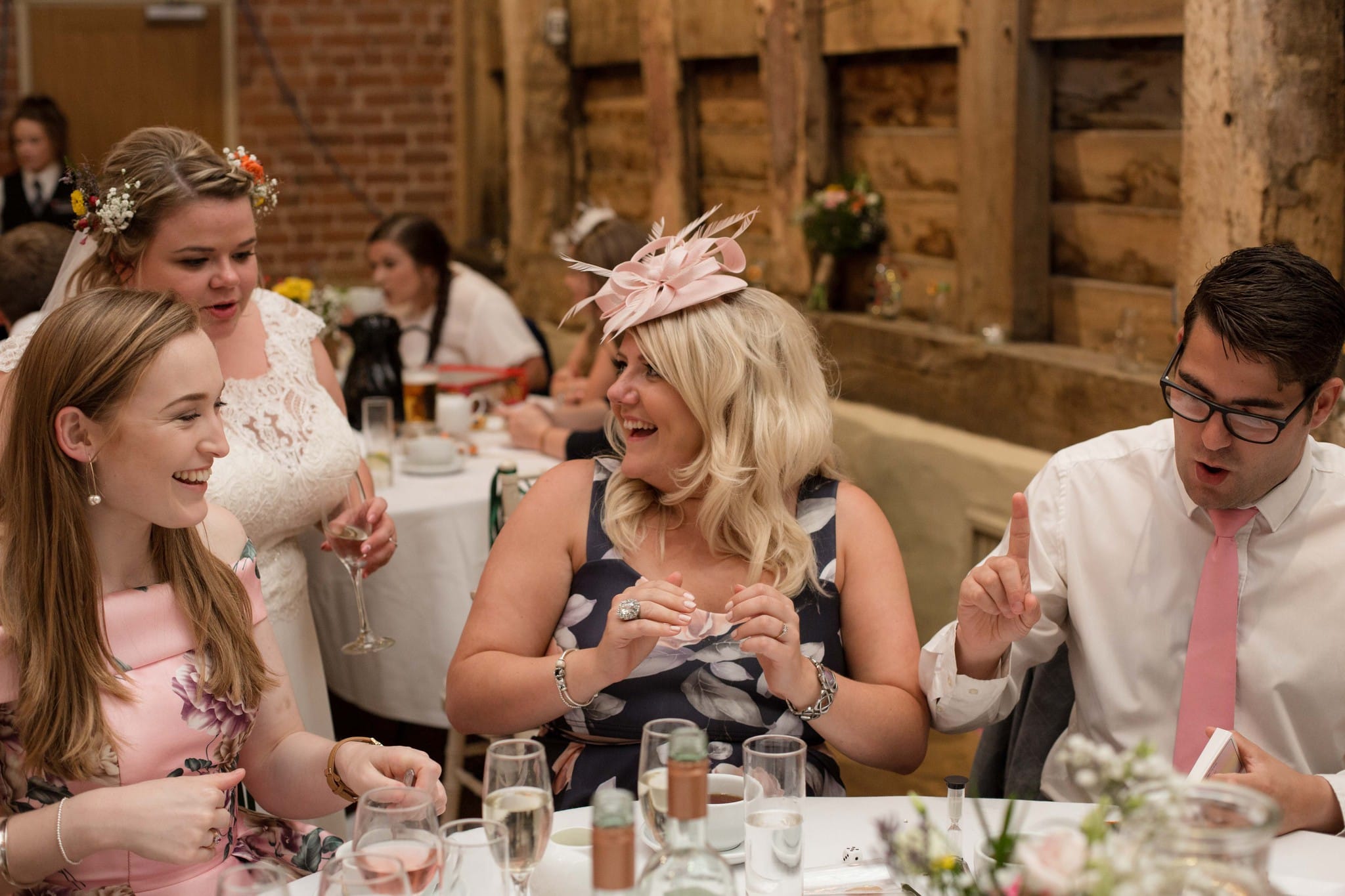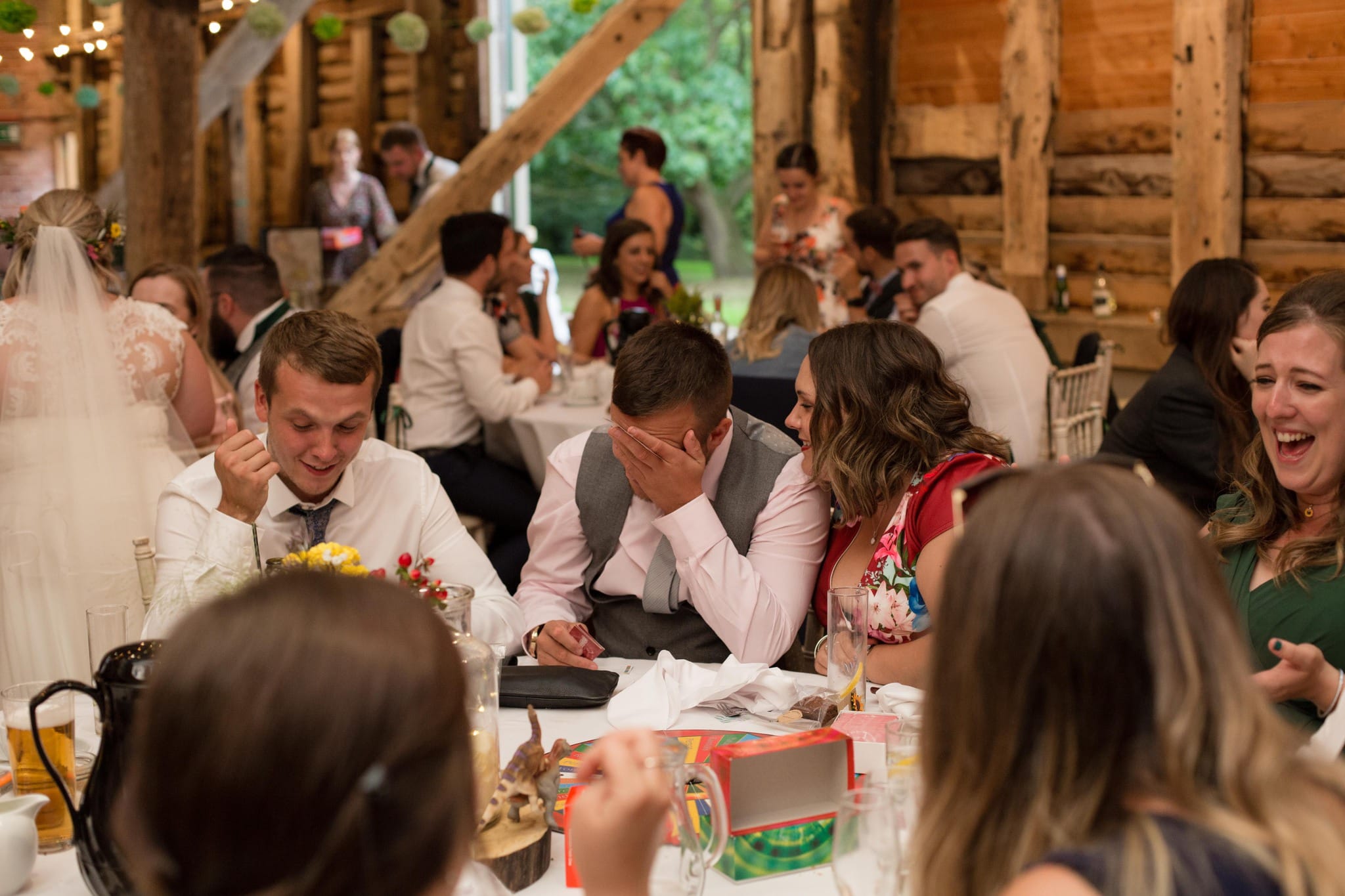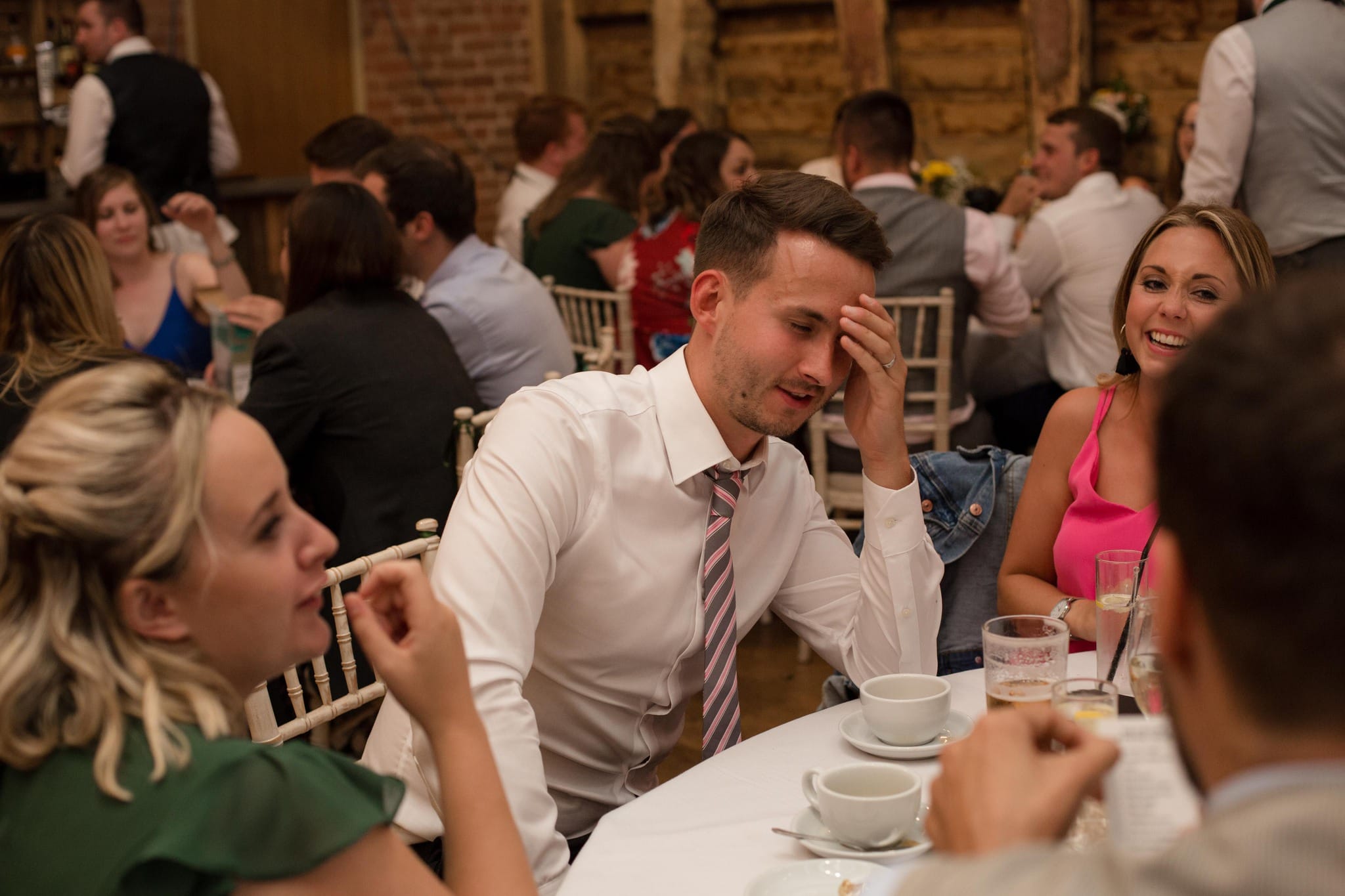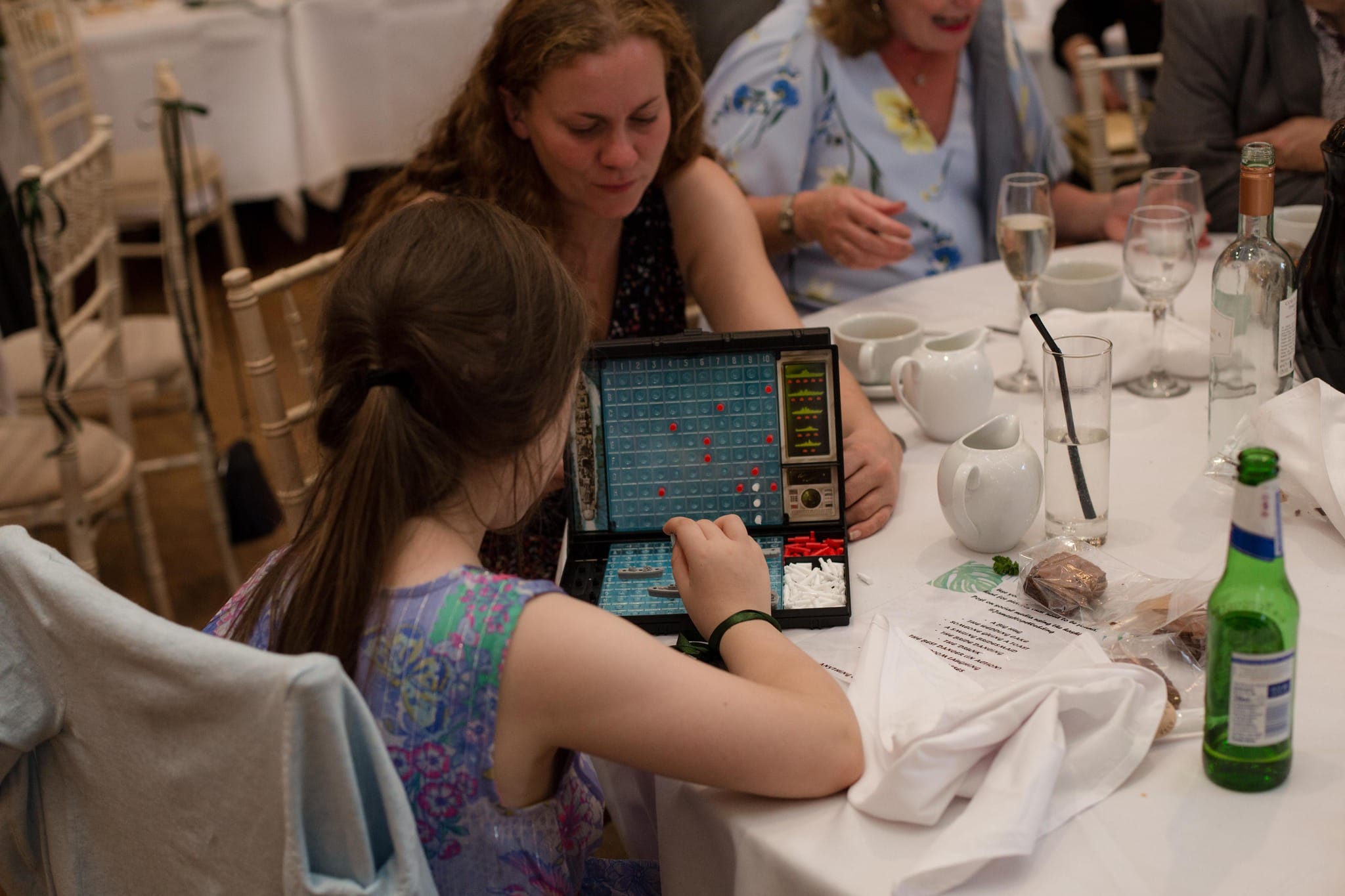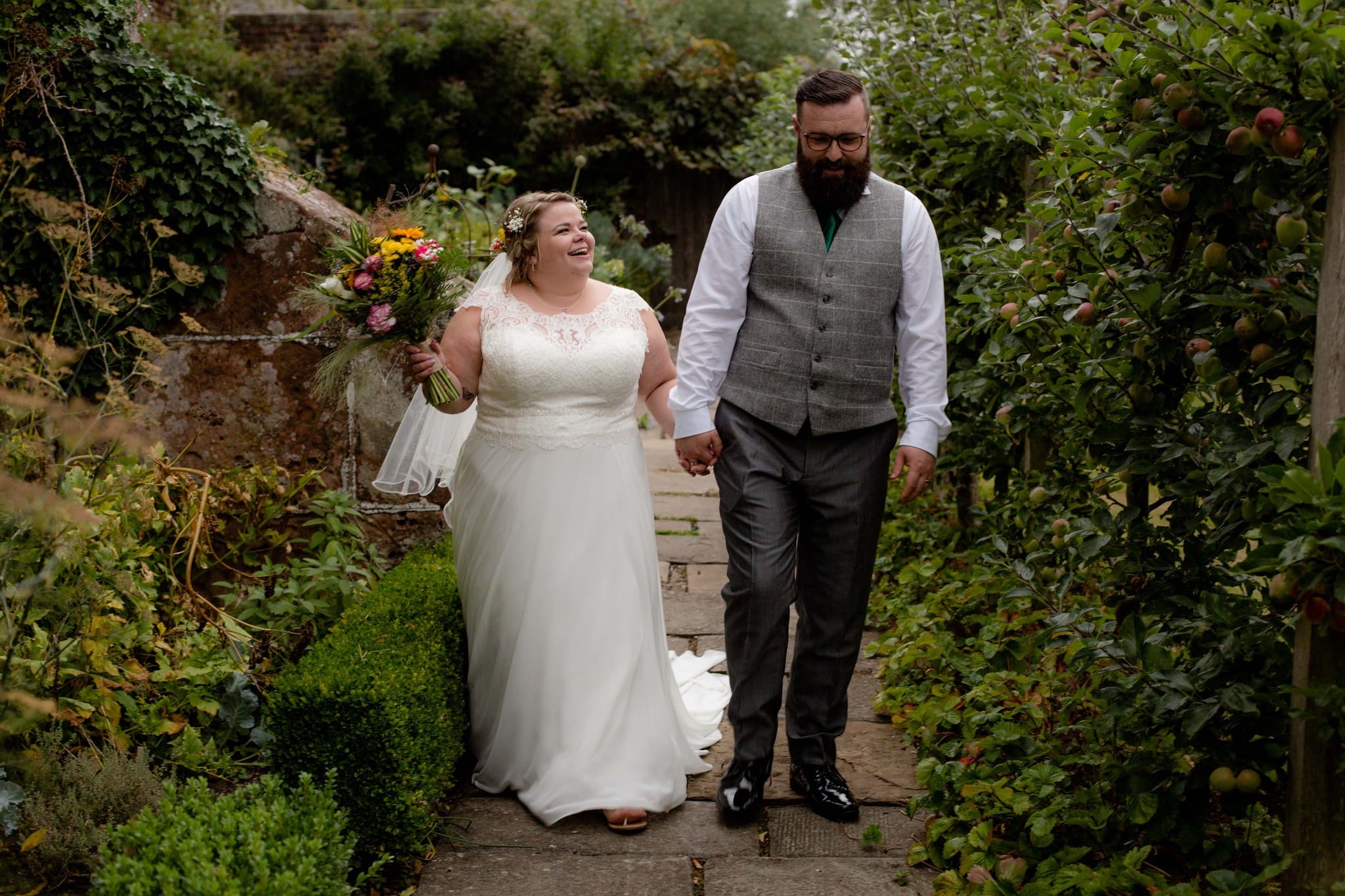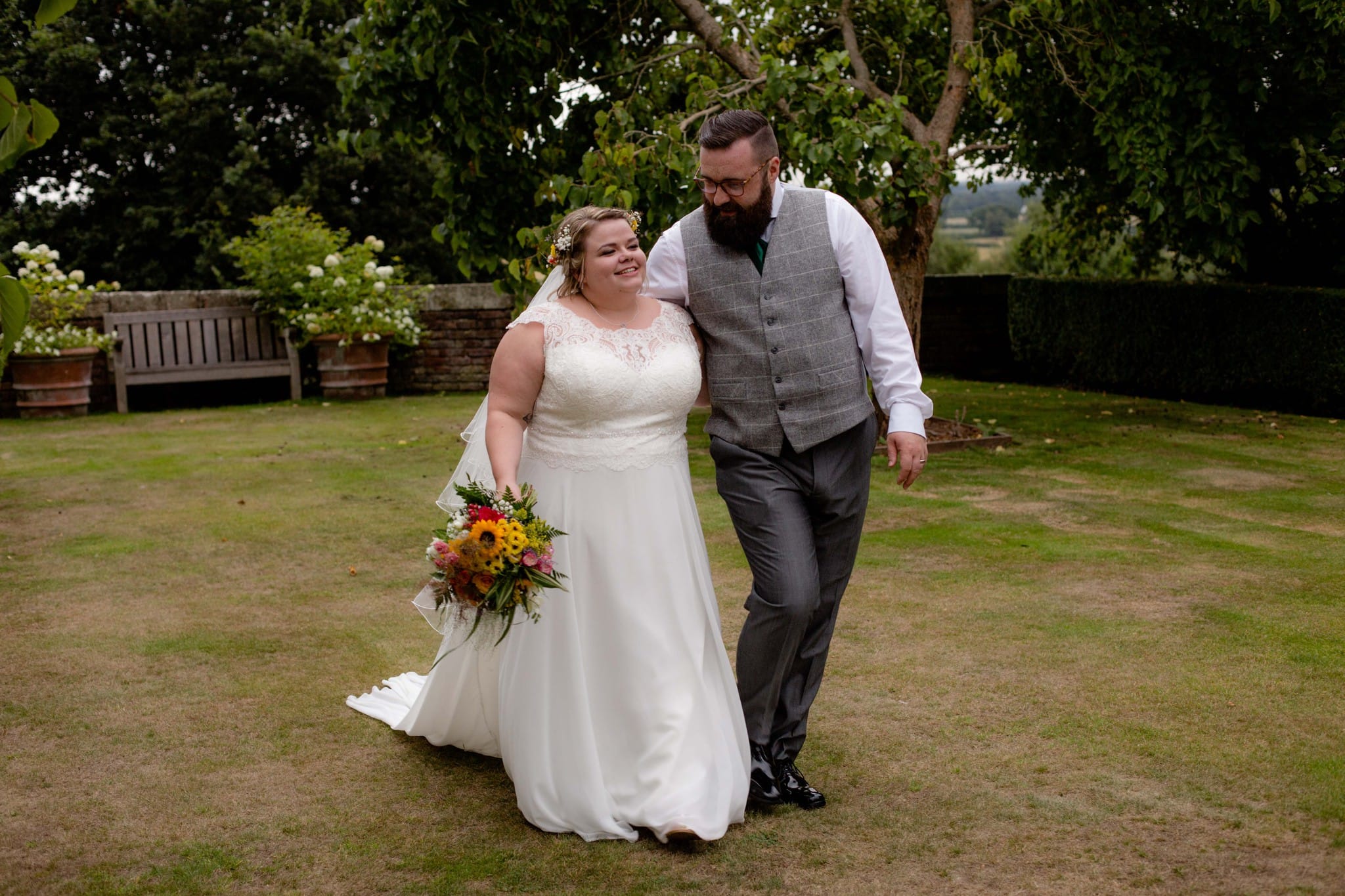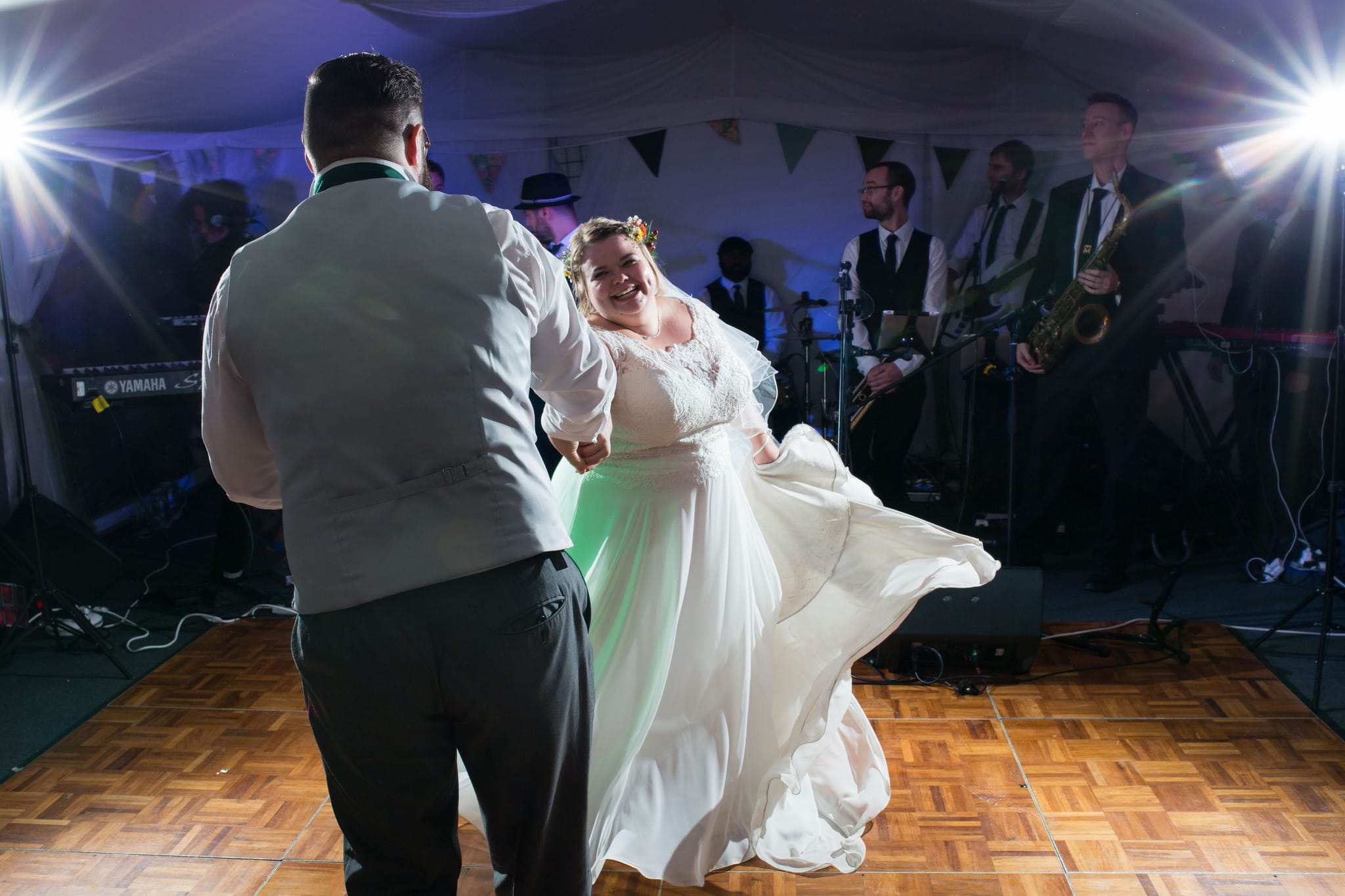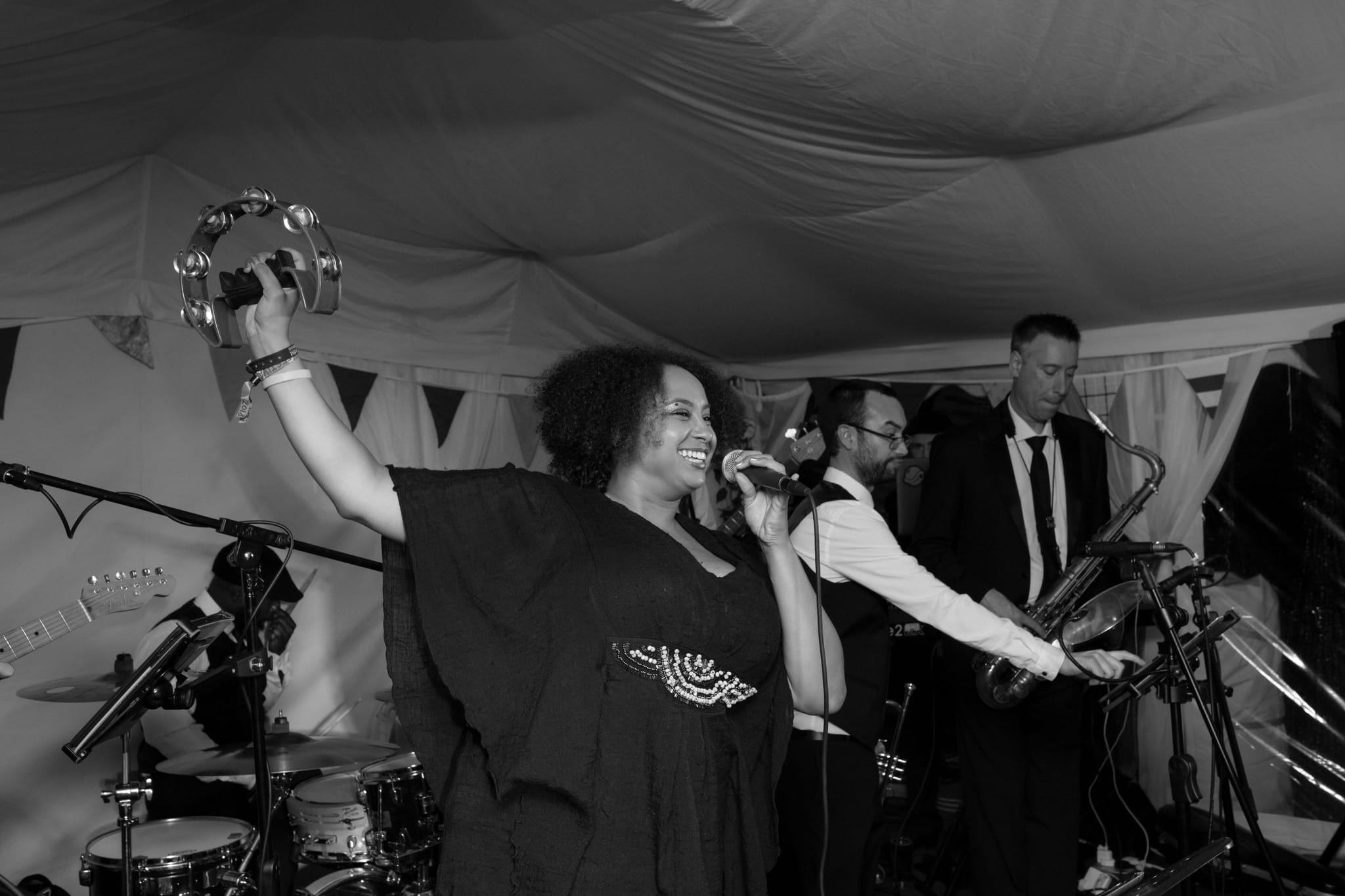 Suppliers:
Catering: Cheryl Jayne Catering
Cake: Sharon Stinton Cakes
Flowers: Hobo Florist, Oswestry
Dress: Stella York dress from Shropshire Country Brides
Hair: Katy and Daisy from Carma Salon, Shrewsbury
Make up: Natalie Ravenscroft
Live Band – in ceremony, Rhian Ellis and Domenica Porrett, Jess Freitas Ally Mottram and Chris Andrade, Geoff Rodgers. Evening The Black Hat Band.
Jewellery – Rings, Barkers Oswestry  
Marquee – Jigsaw Marquees