Oh sweet Julia and Josh, you amazing humans! Your wedding was so wonderful.
This wedding really caught me off guard; I knew it would be lovely, I knew that I'd have a great time with this couple, I knew that the venue would be gorgeous (it always is) but I wasn't expecting to ball my eyes out during the speeches.
I'm a sensitive soul, so when Josh spoke so beautifully about his deceased father with such eloquence, I, along with the rest of the room, cried. I tried to hide my watery eyes behind my camera with the chunky 70-200mm lens on it but after a few sobs it was no use. I was gone. I was in awe of how romantically Josh spoke of Julia too and how his words made her tear up. Certainly one of the most memorable weddings from last year.
Julia and Josh planned a stunning garden themed wedding at this beautiful country house in July with handmade bunting, wooden details and their cake was the result a group effort with several people pitching in and making tiers. When I asked them what they were most looking forward to they said "We are most looking forward to sharing it with all our family and friends; it will be so great to have them all under one roof at once!" Their emotional ceremony had readings from Stardust and Excession, both novels that meant a lot to the couple. As the weather was glorious with the rain holding off, we could explore the sprawling gardens for plenty of natural and relaxed portraits before heading inside the party to get going.
It was amazing to work alongside some of my favourite Shropshire suppliers too like Natalie Ravenscroft MUA, Shropshire Petals and Di Shackson flowers and ones I hadn't worked with before like The Ship Band for the evening's ceilidh and Stuart from Escape Hair & Beauty.
What an absolute belter of a wedding, here's a few of my favourites…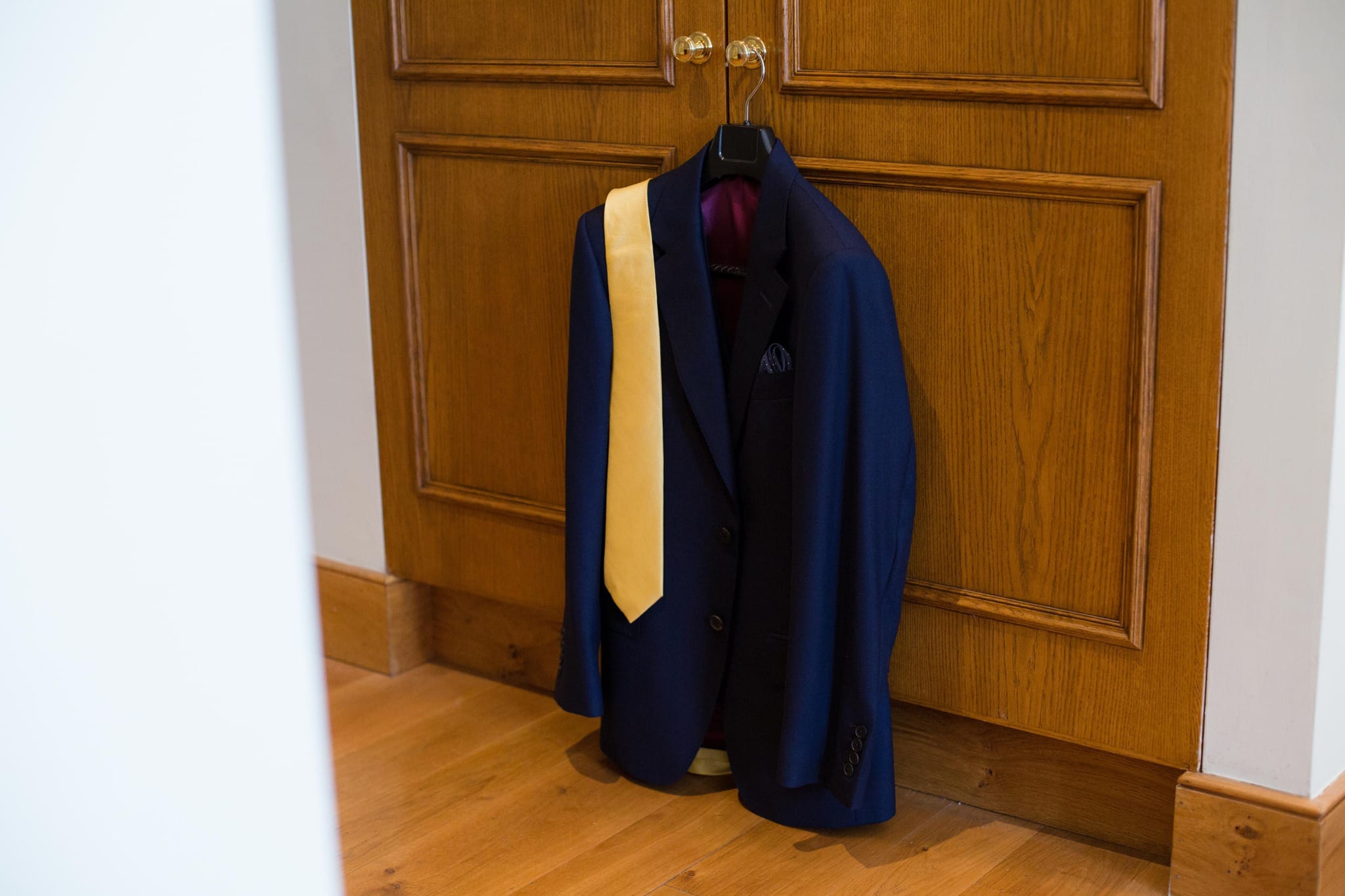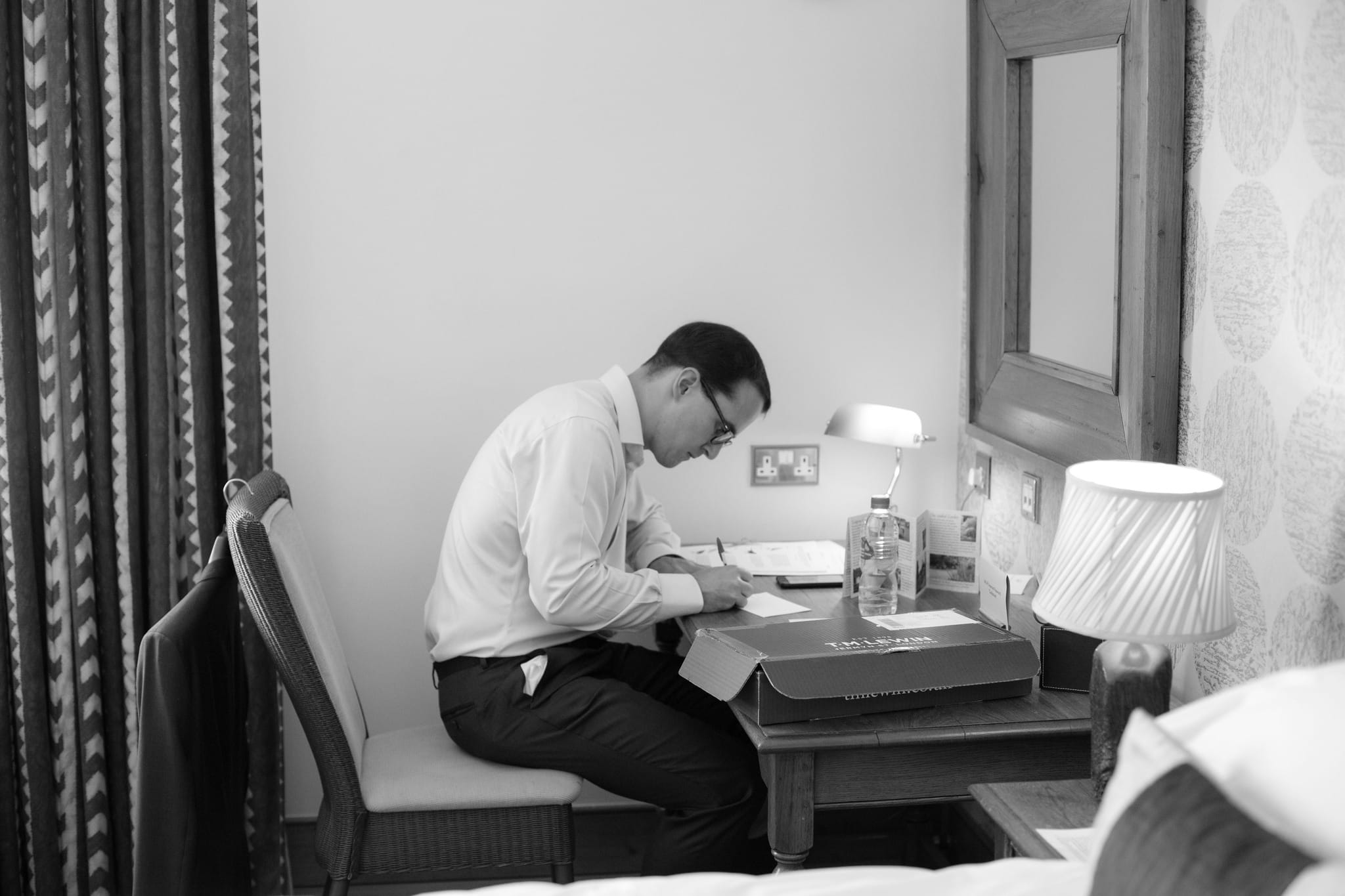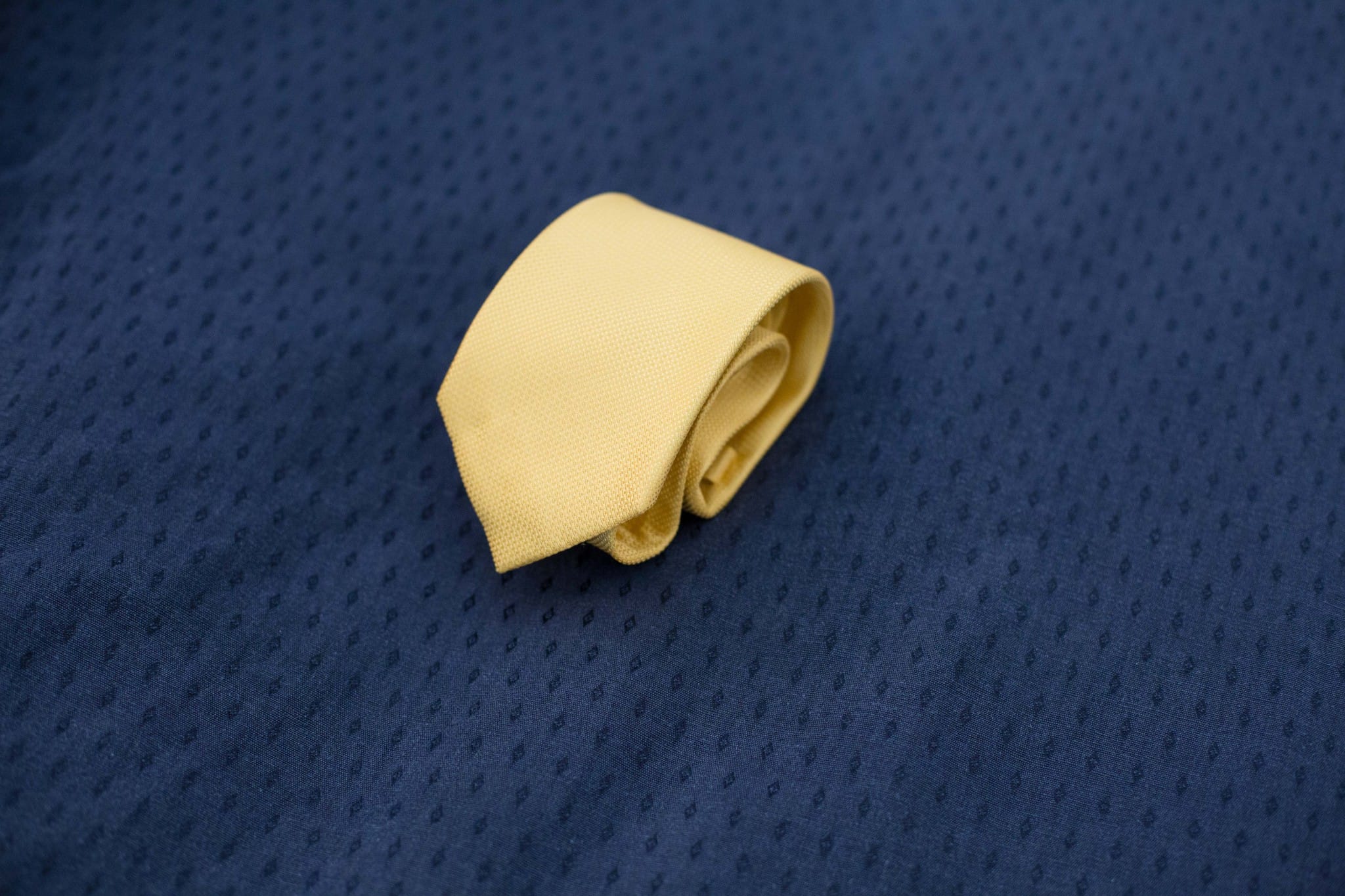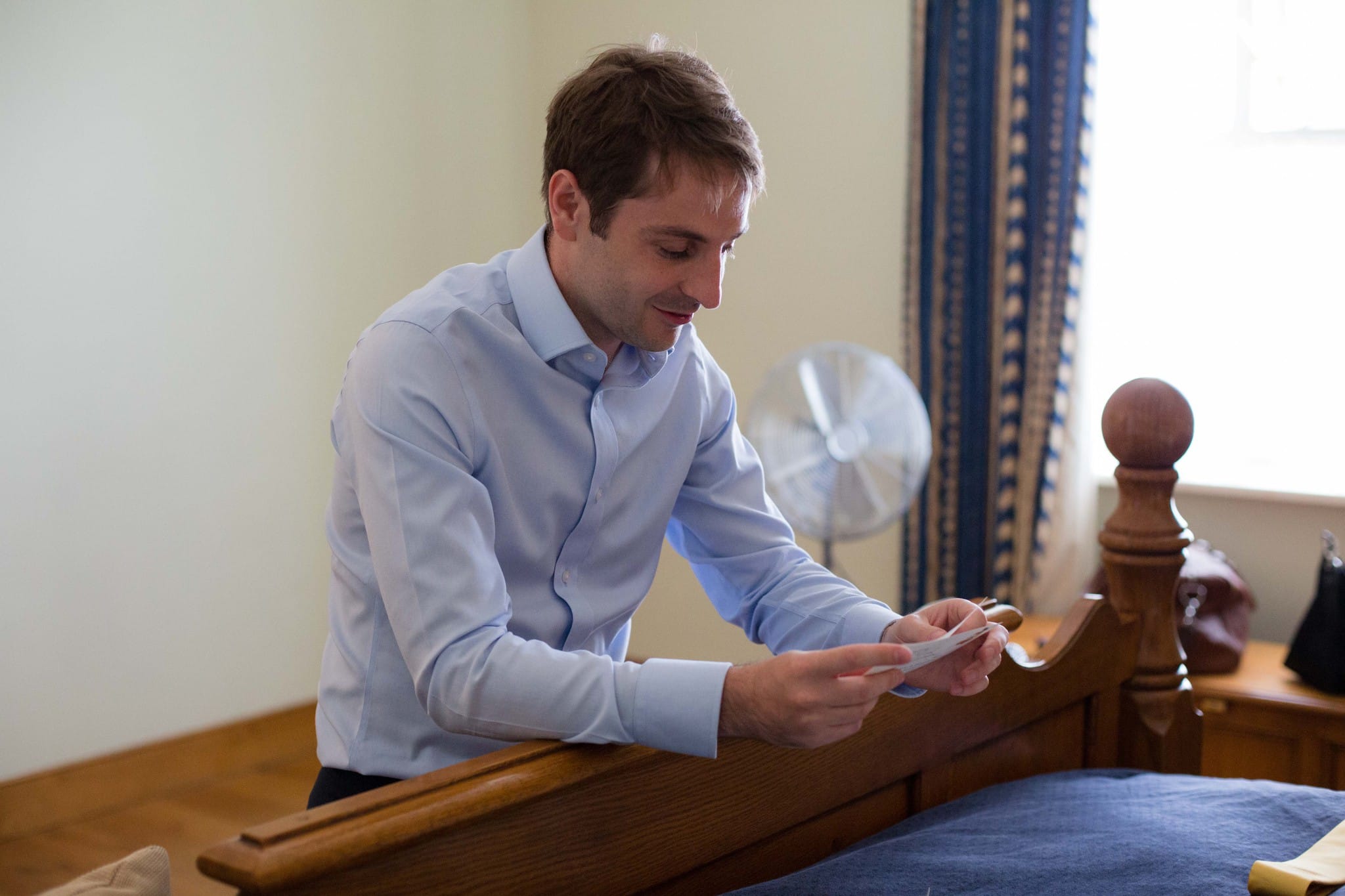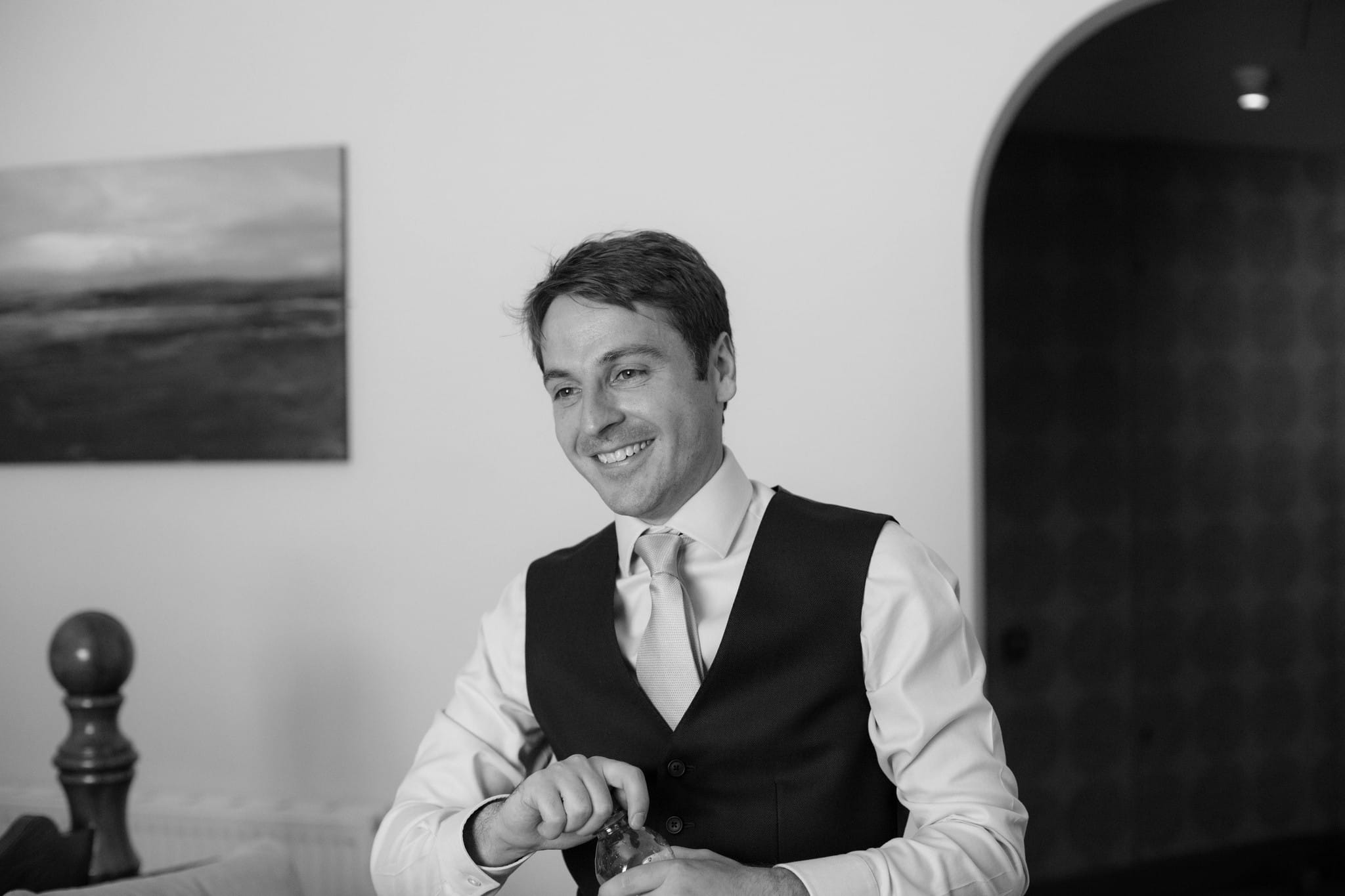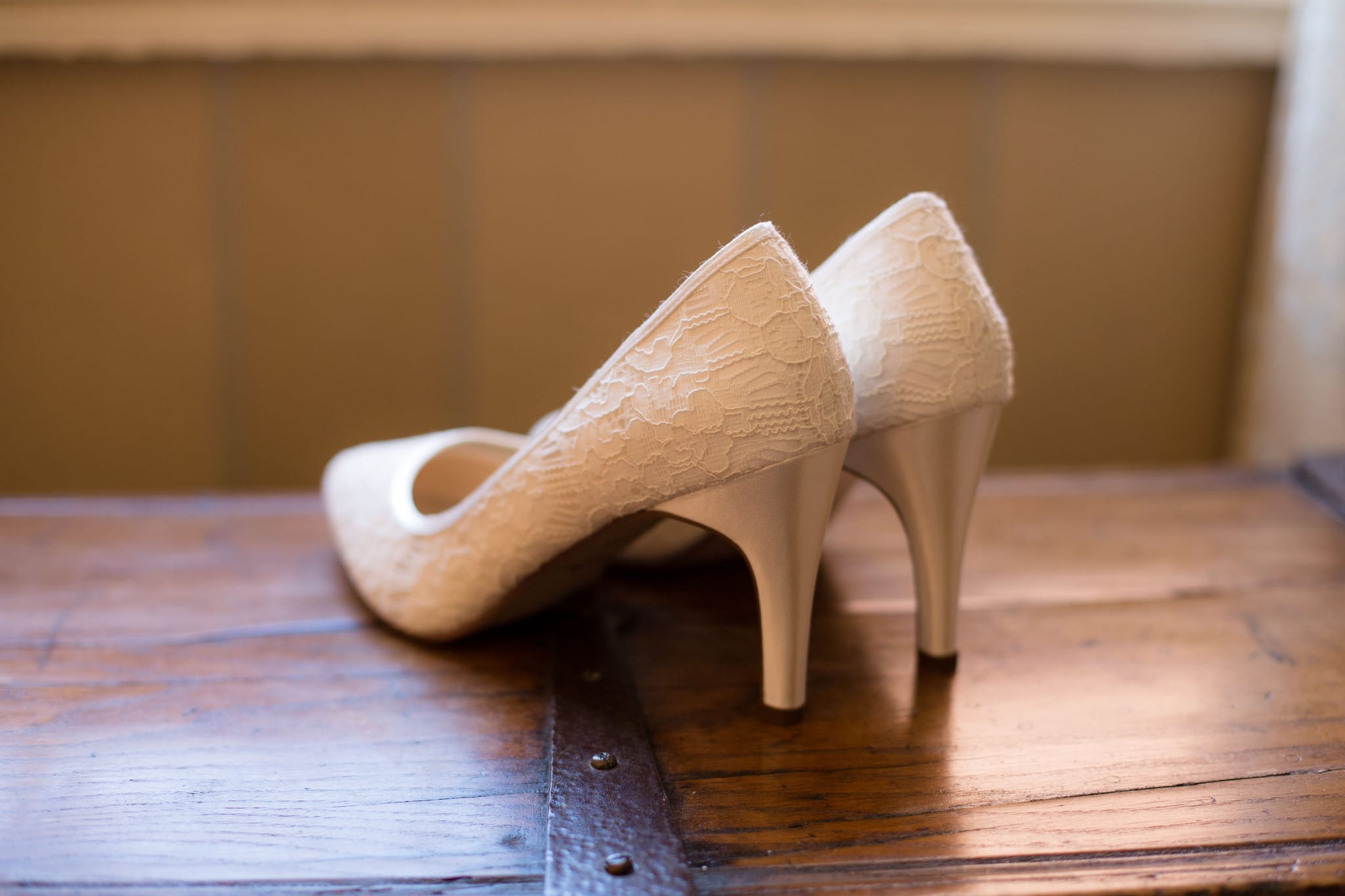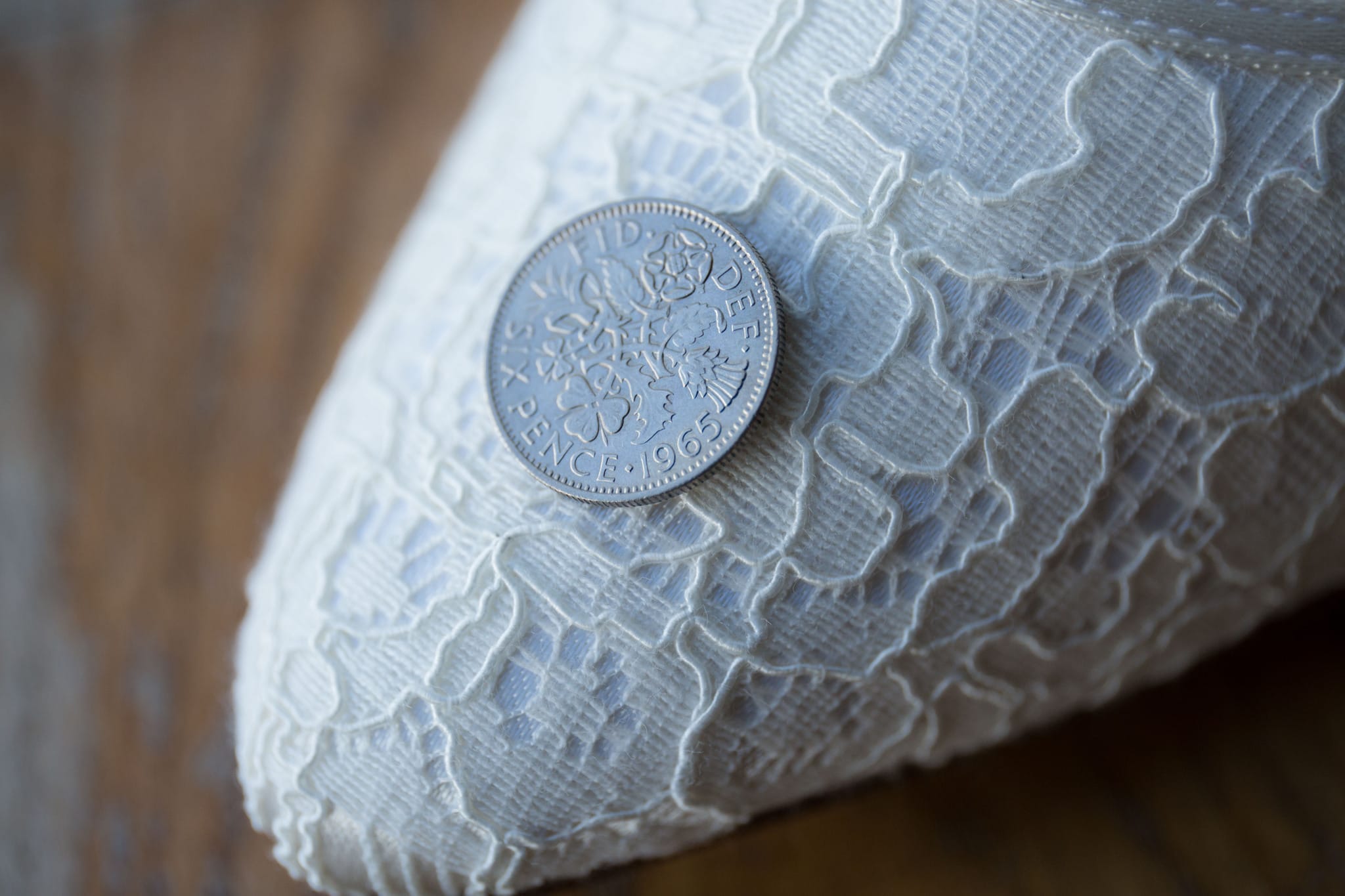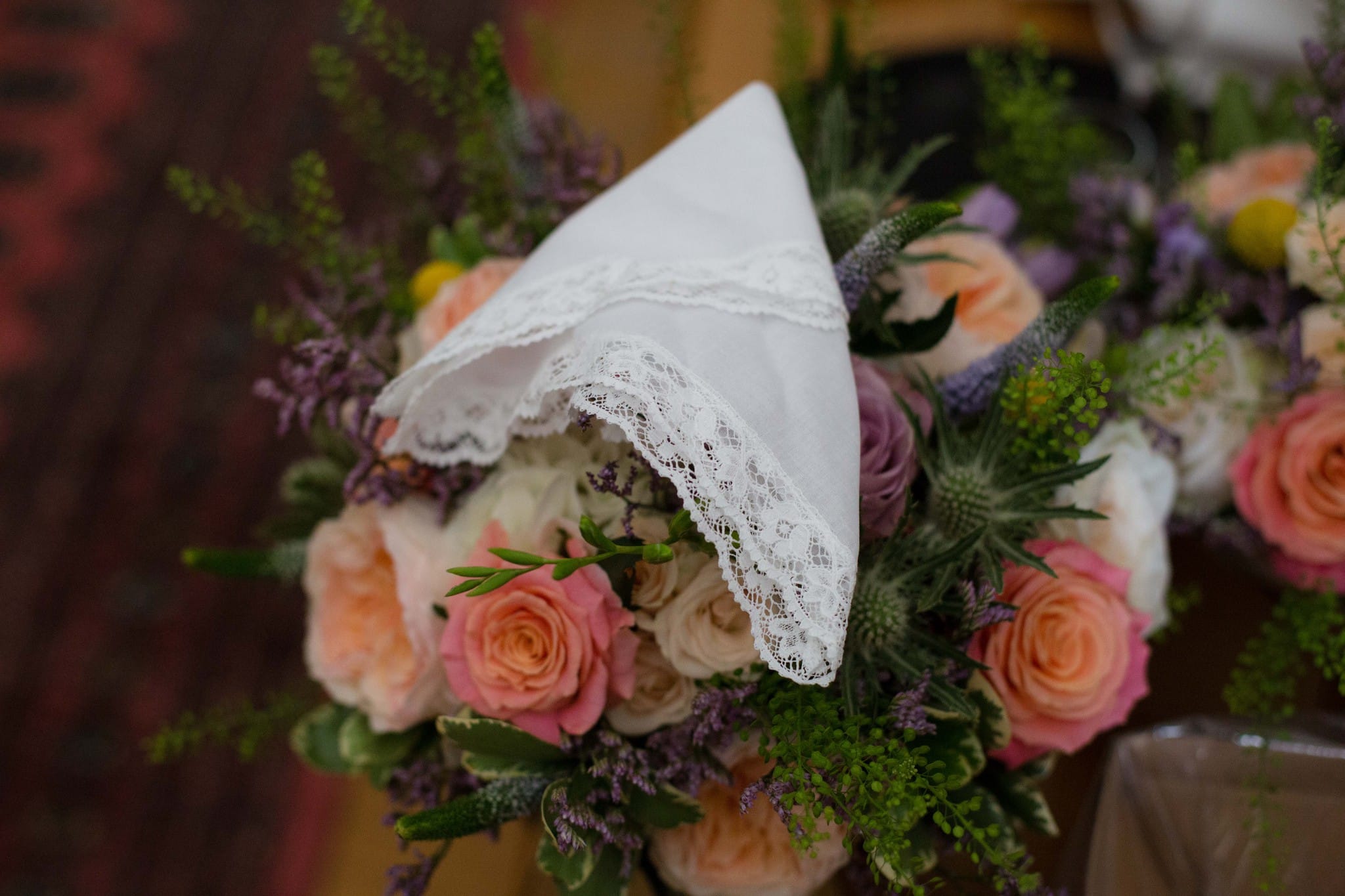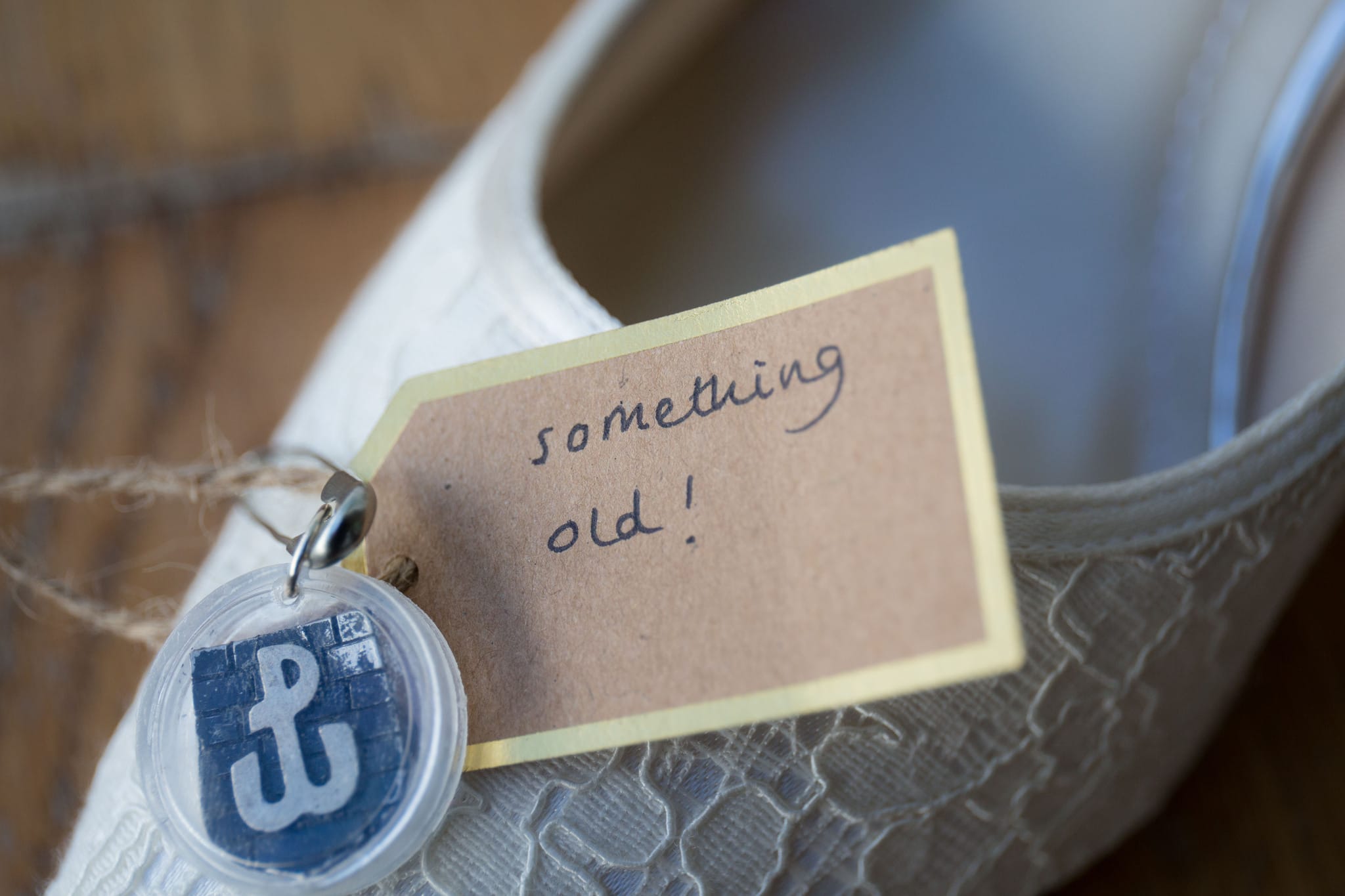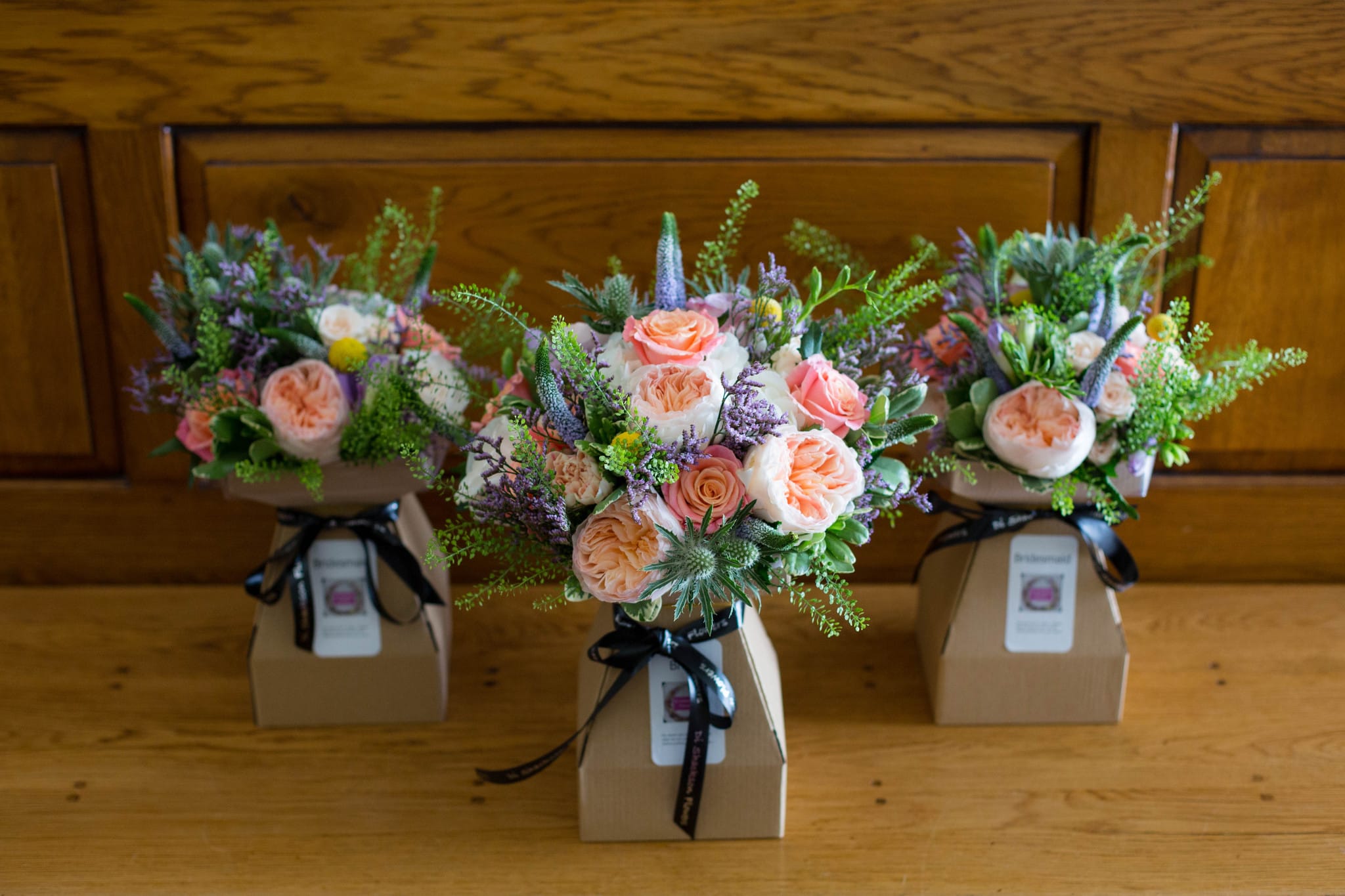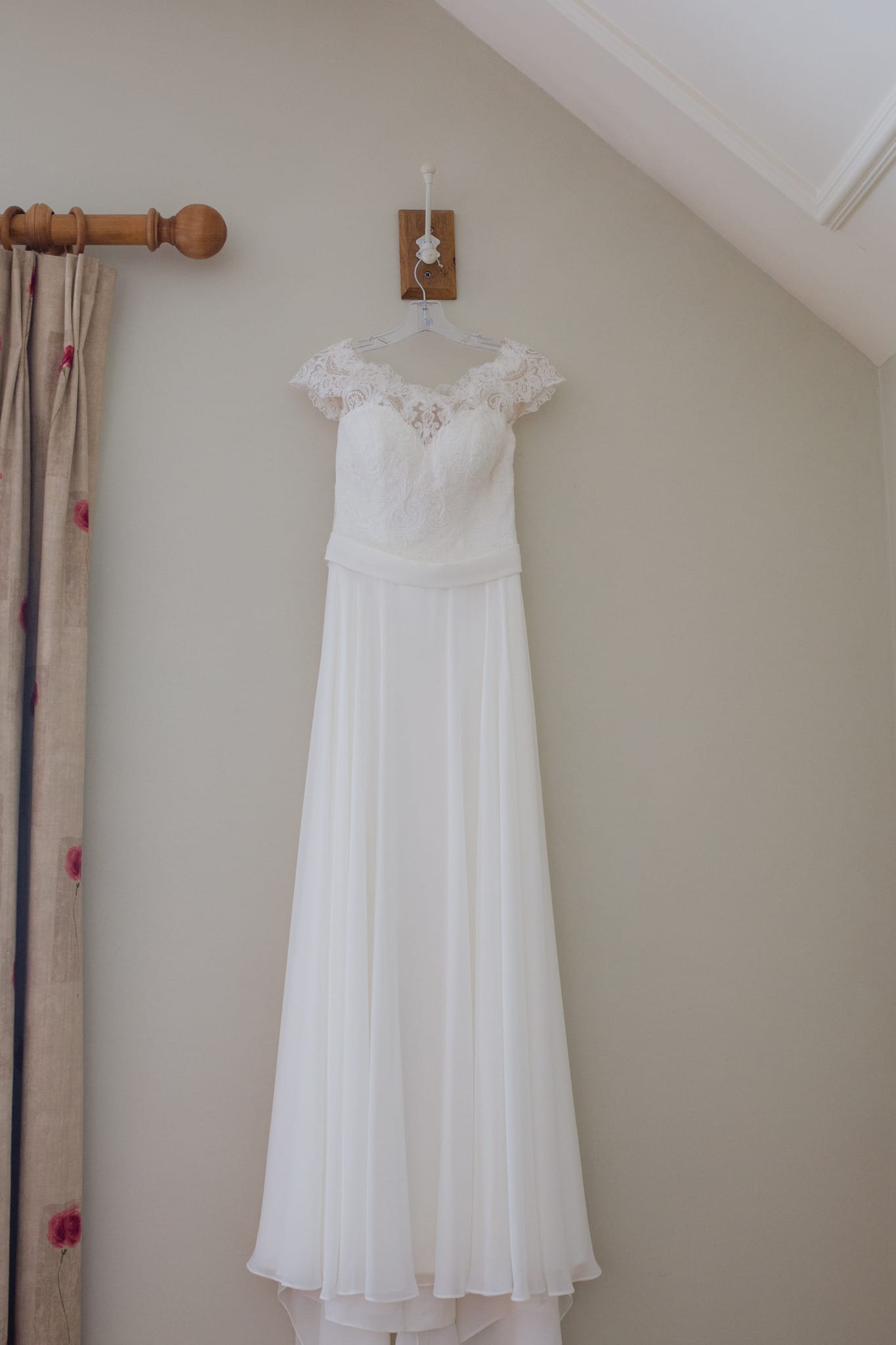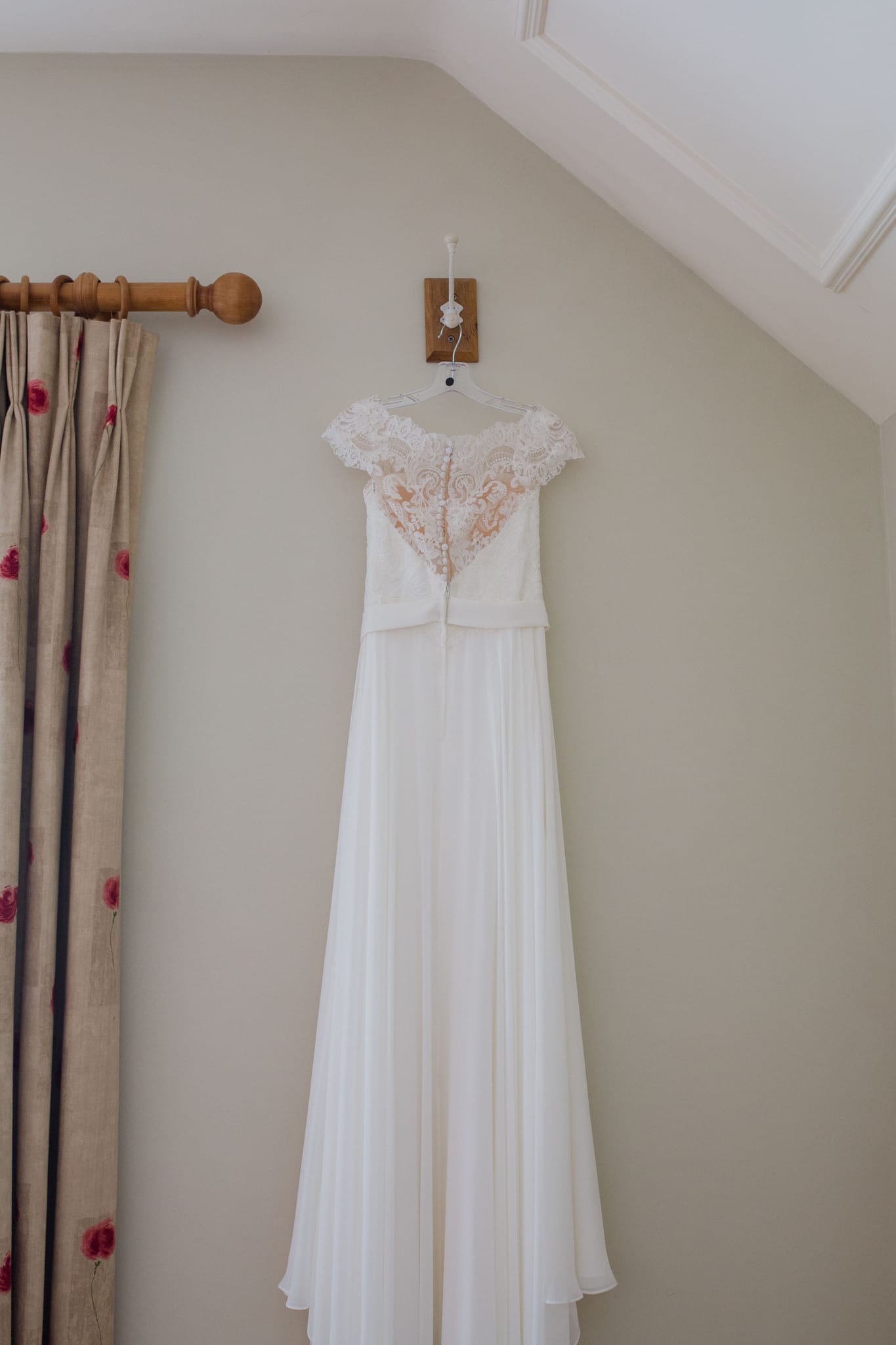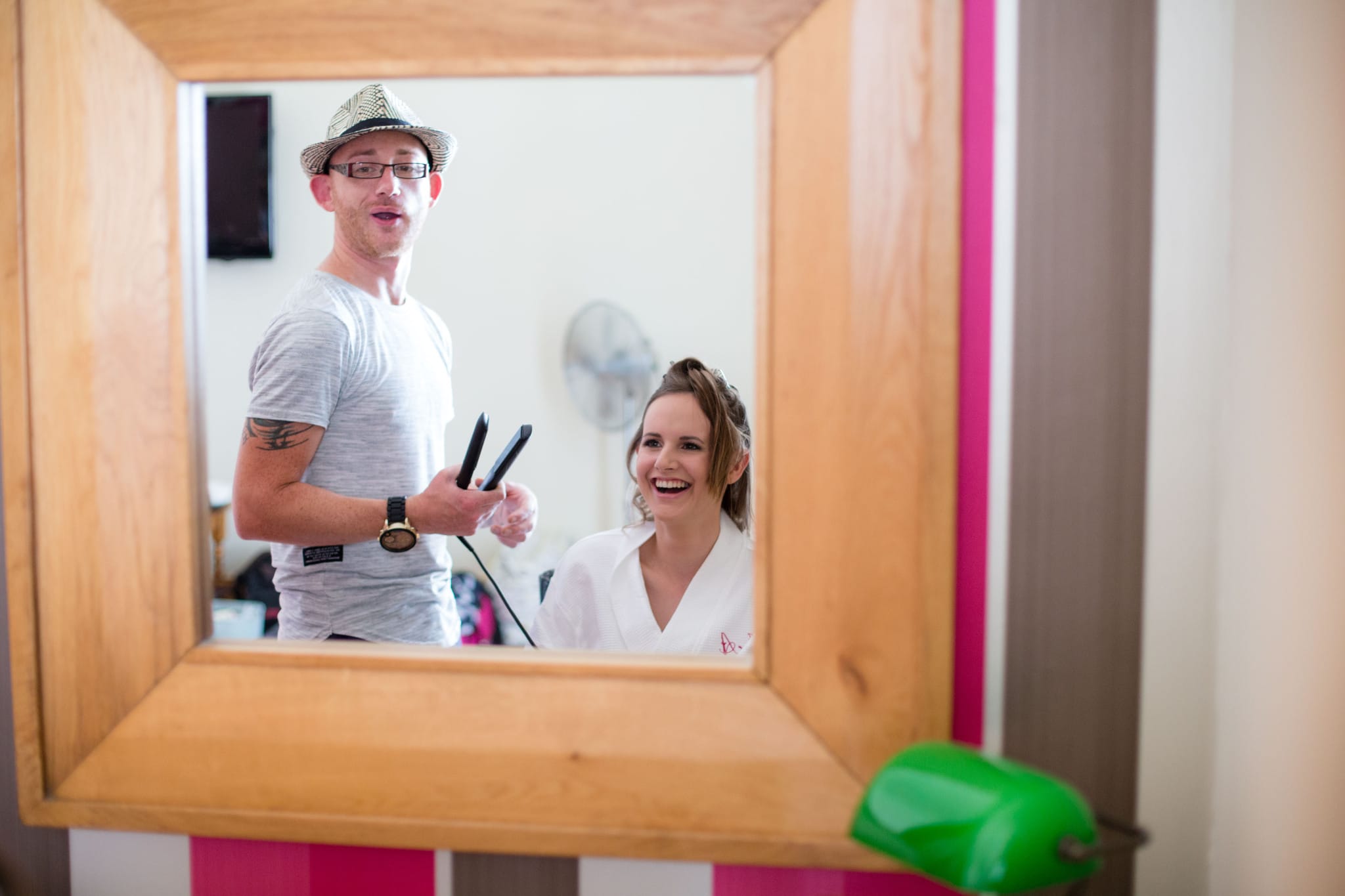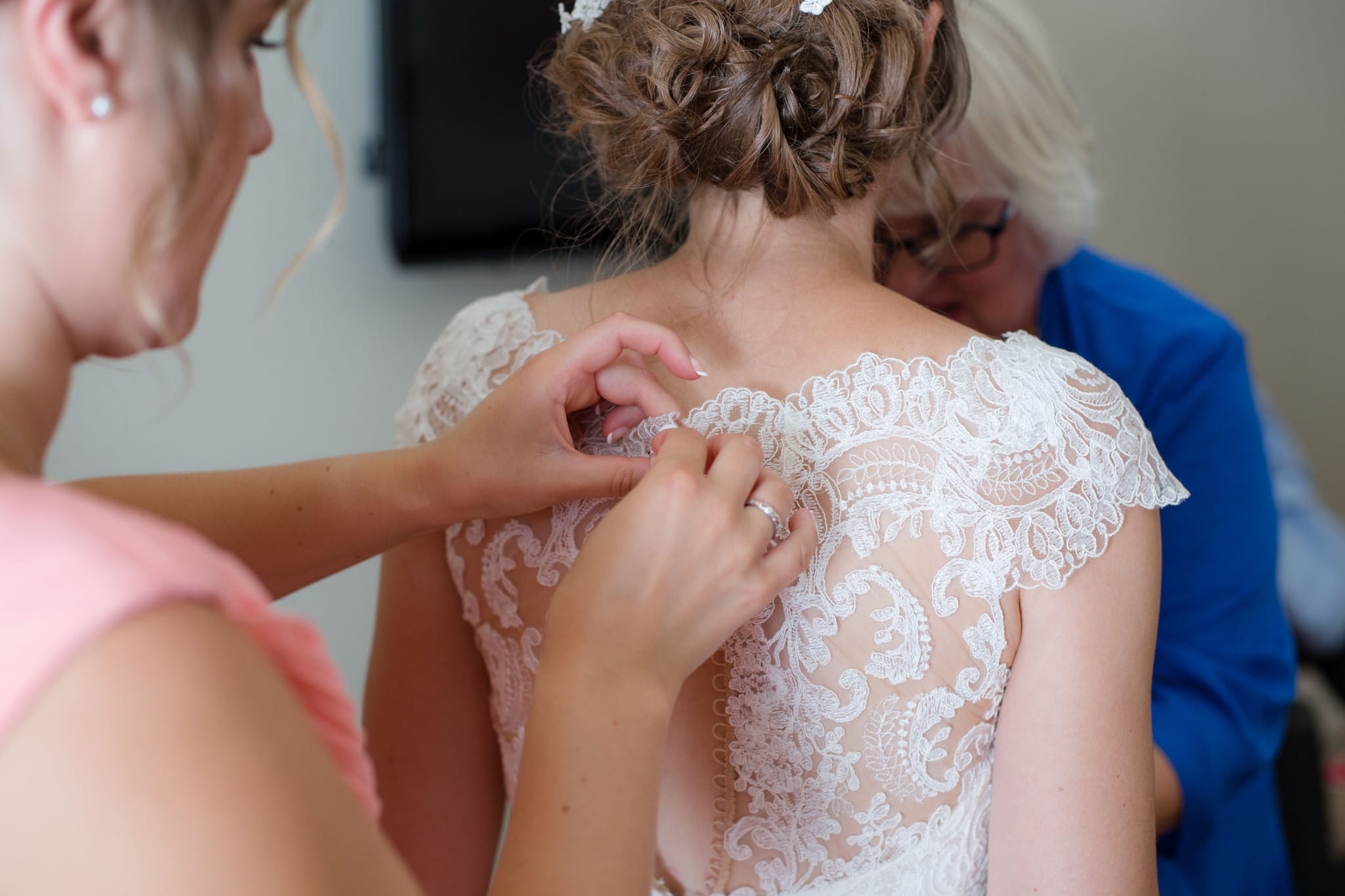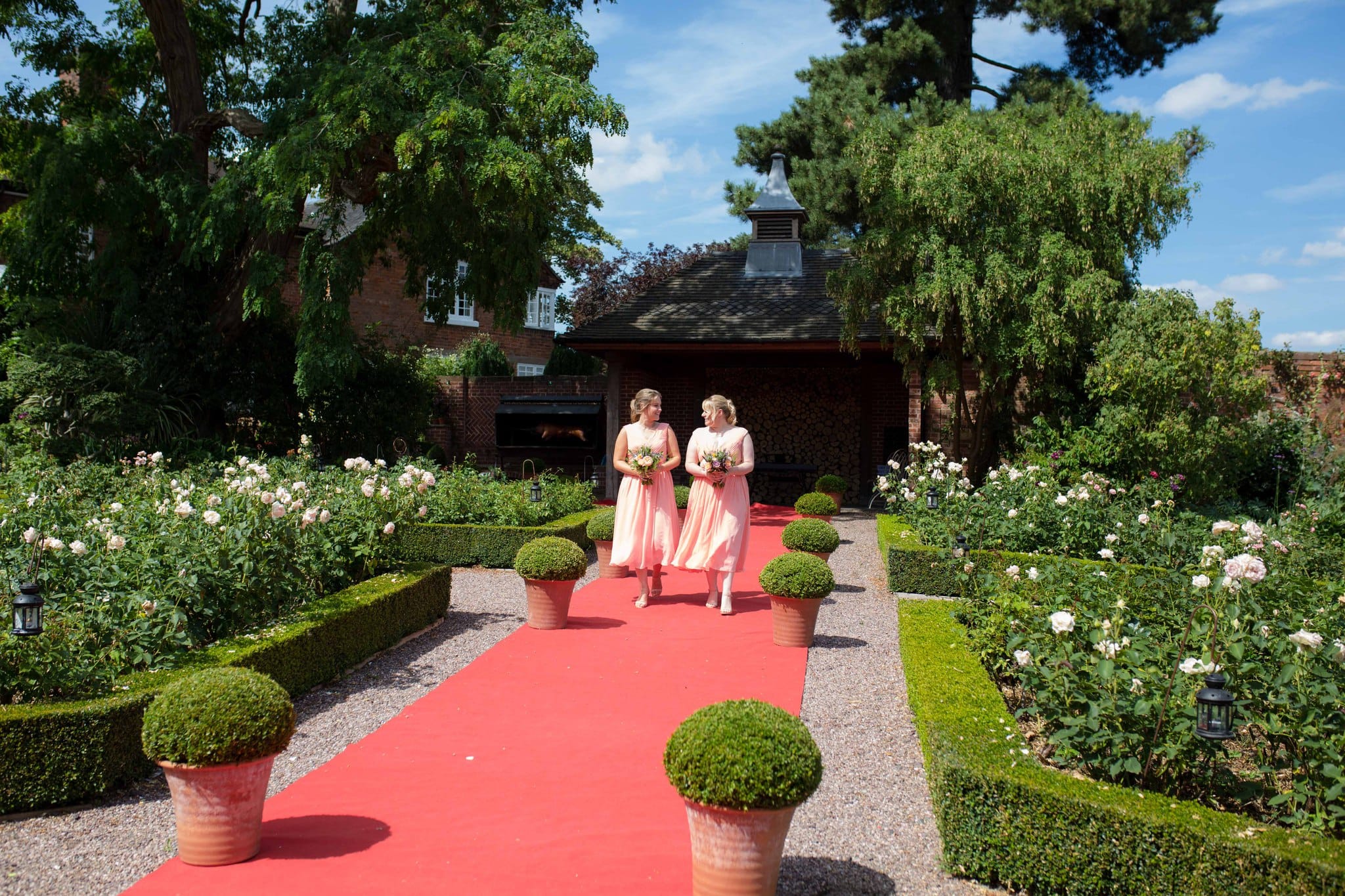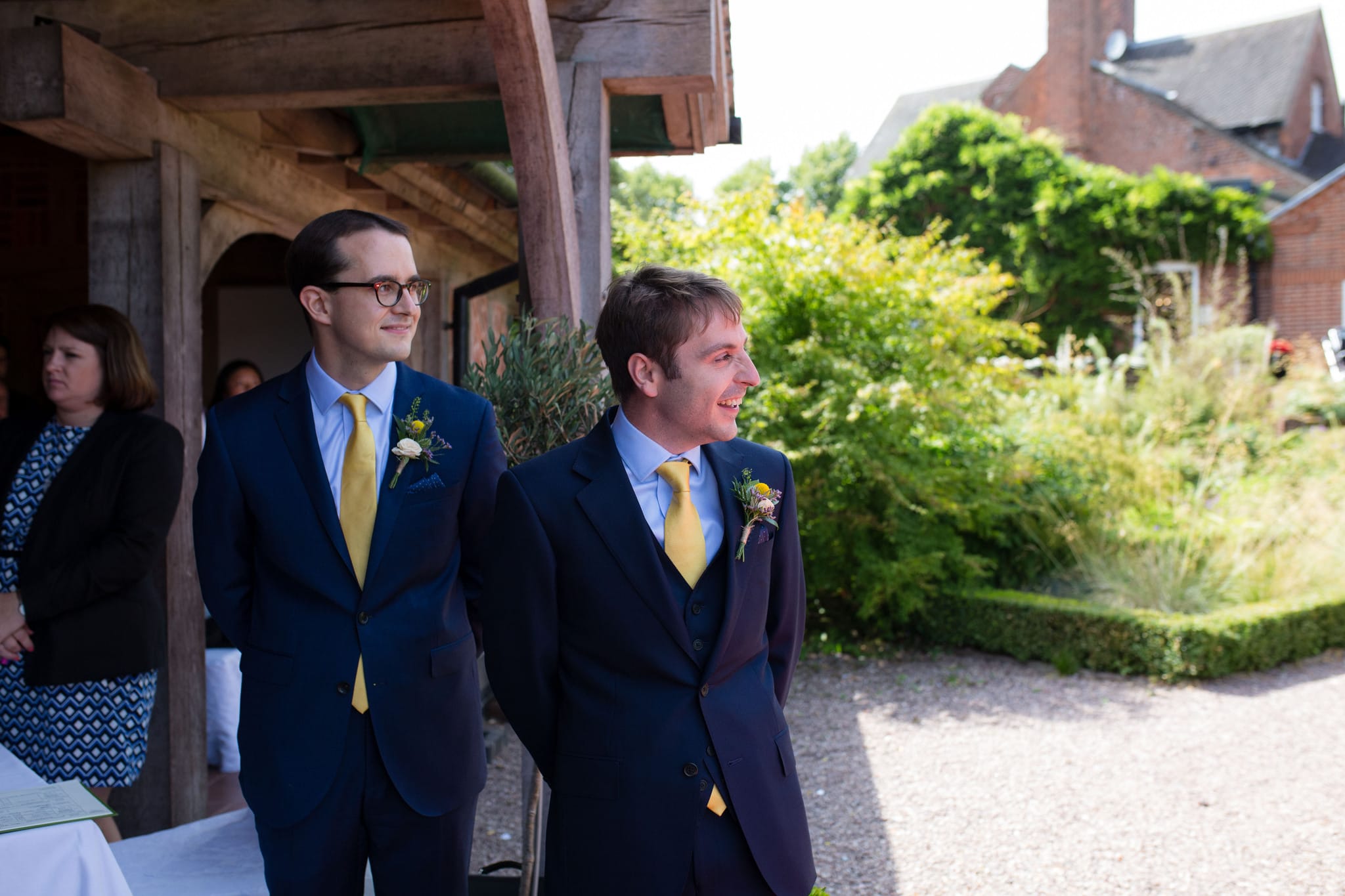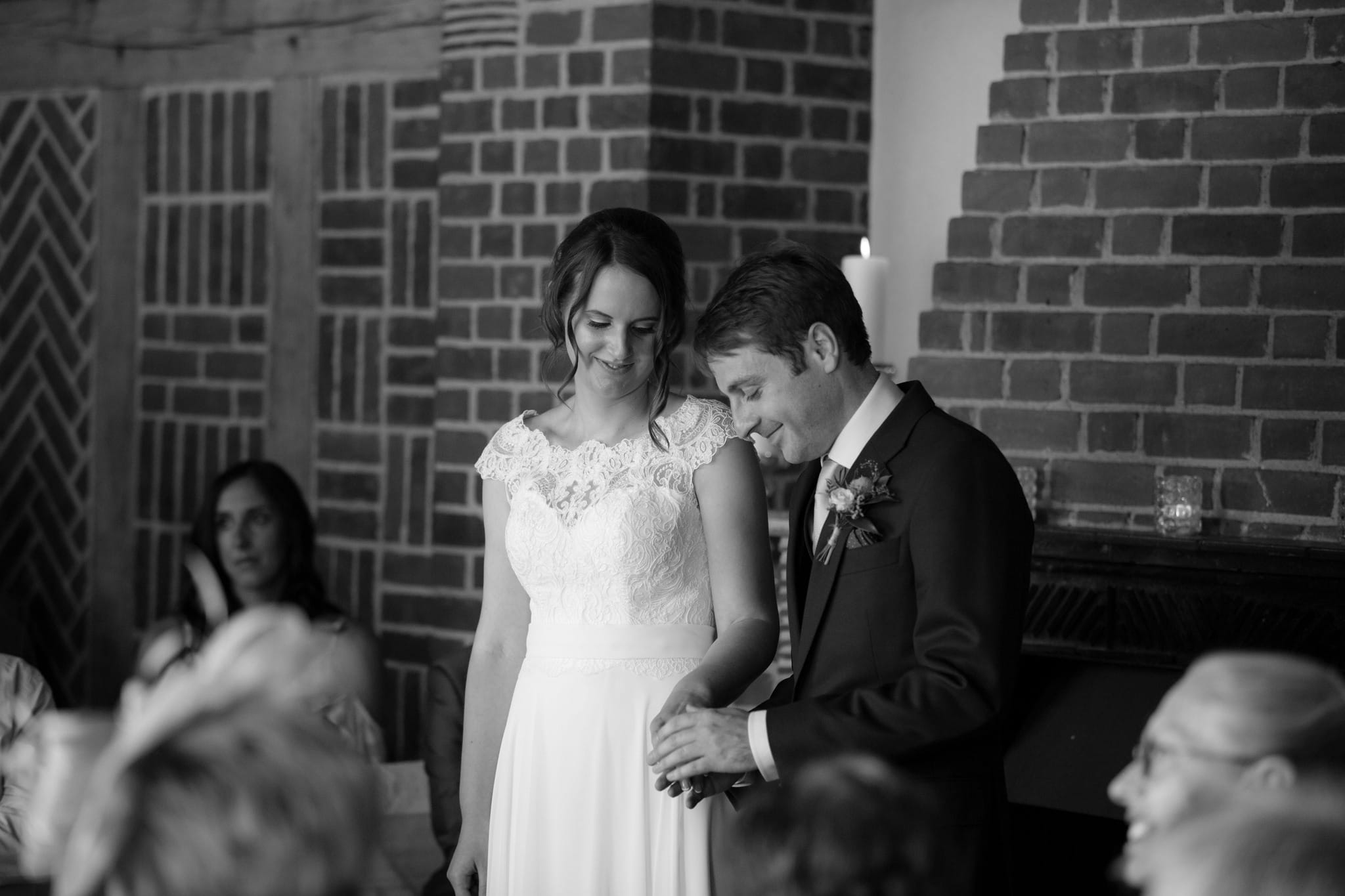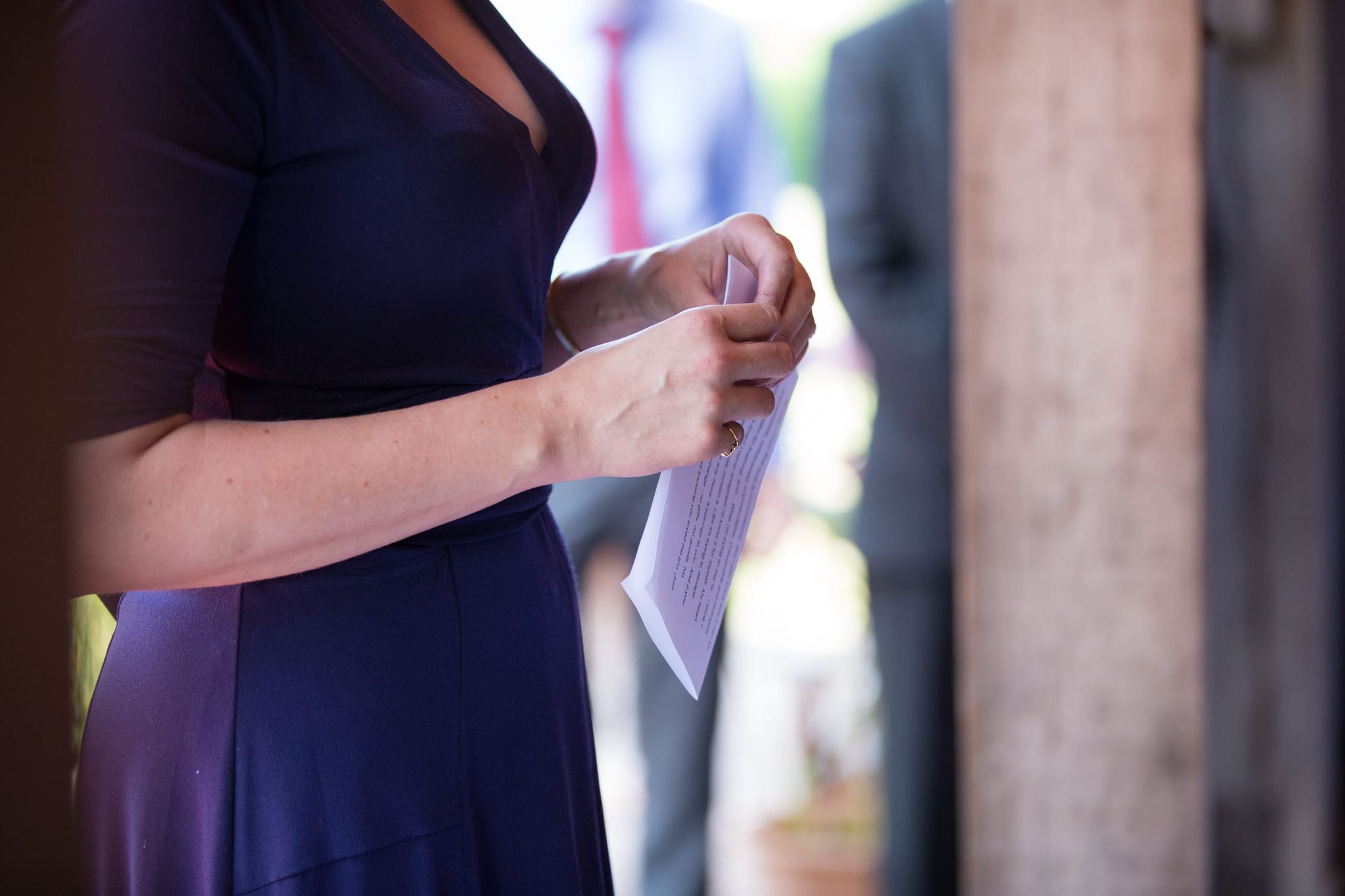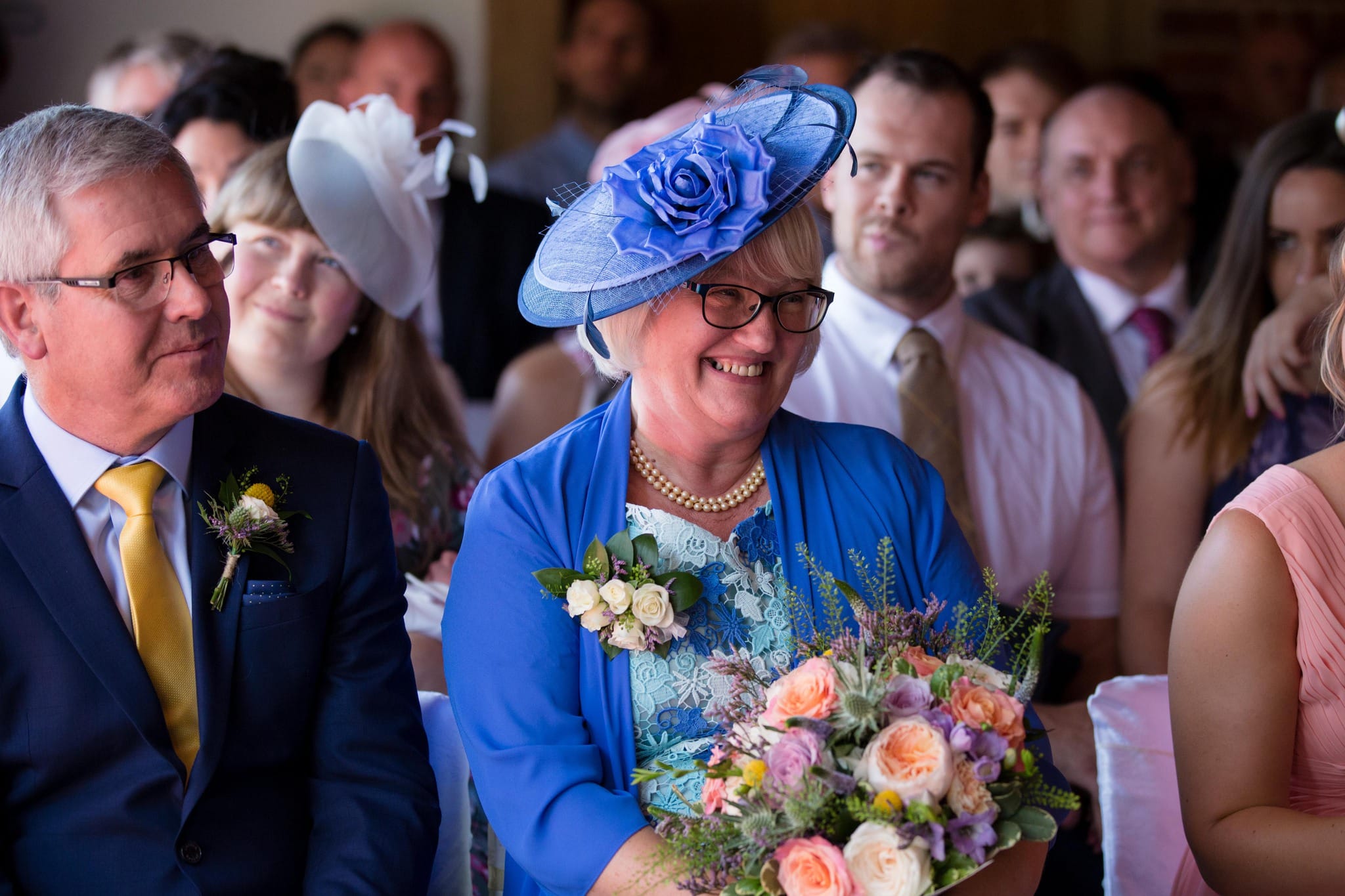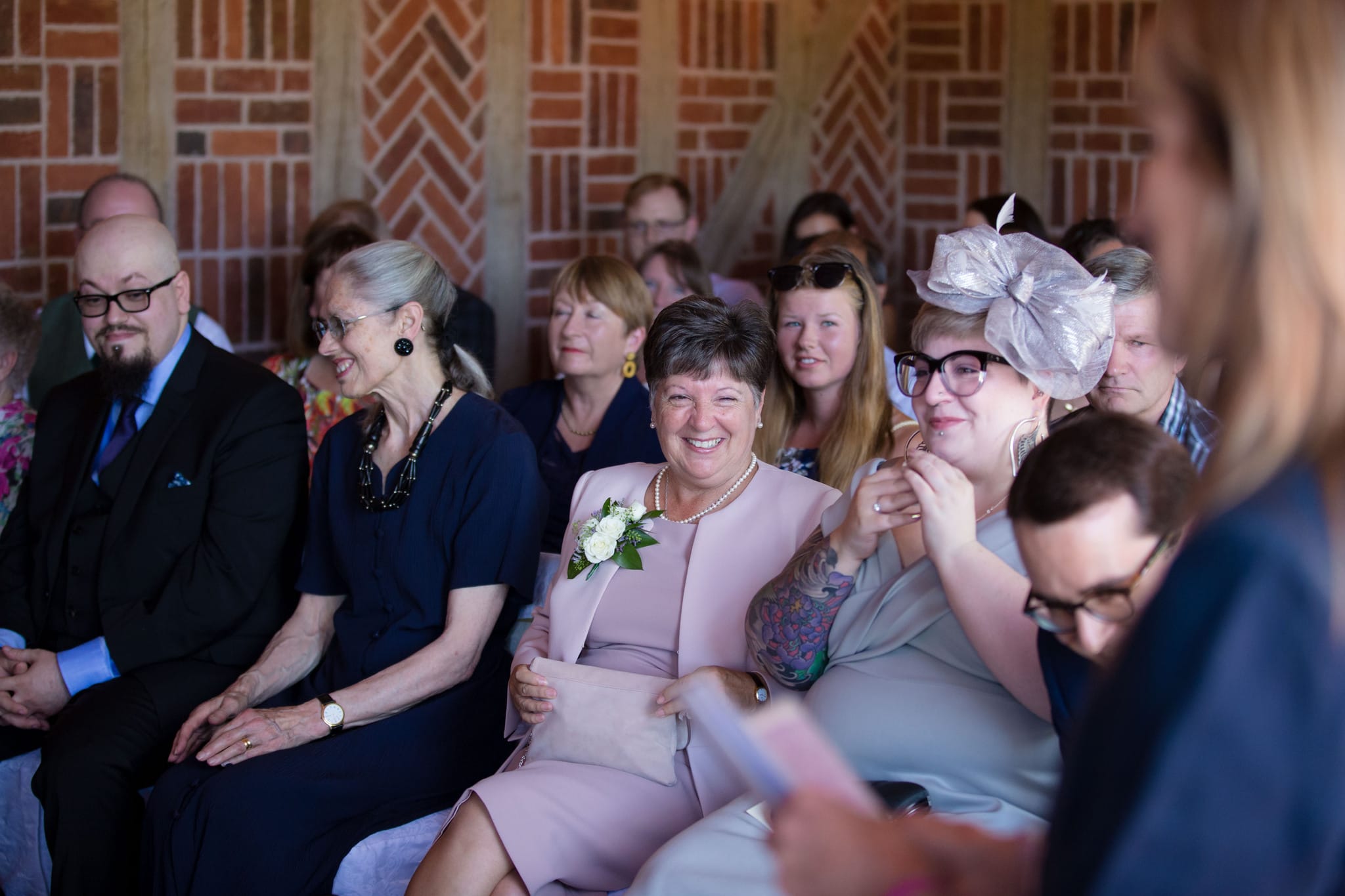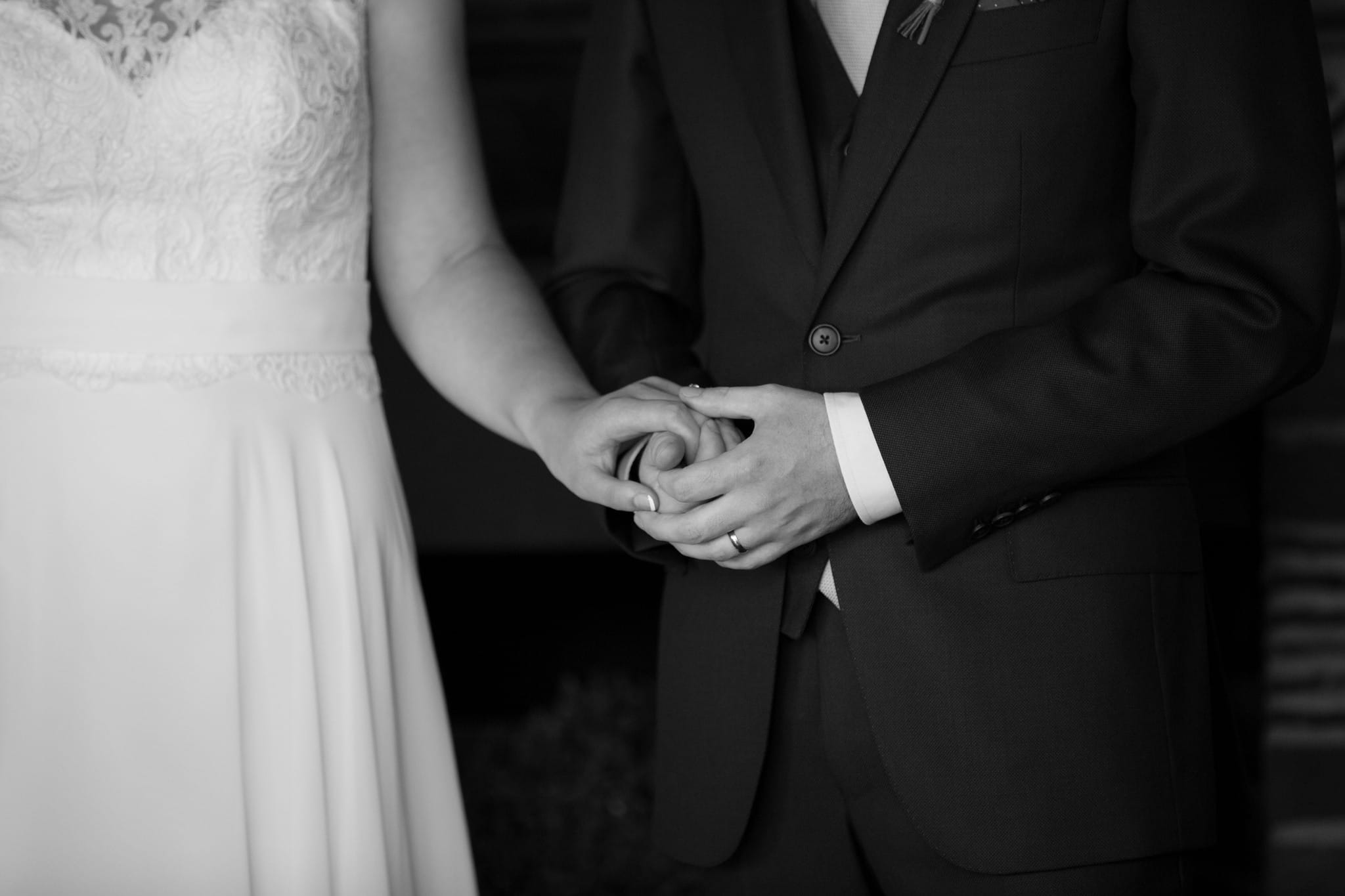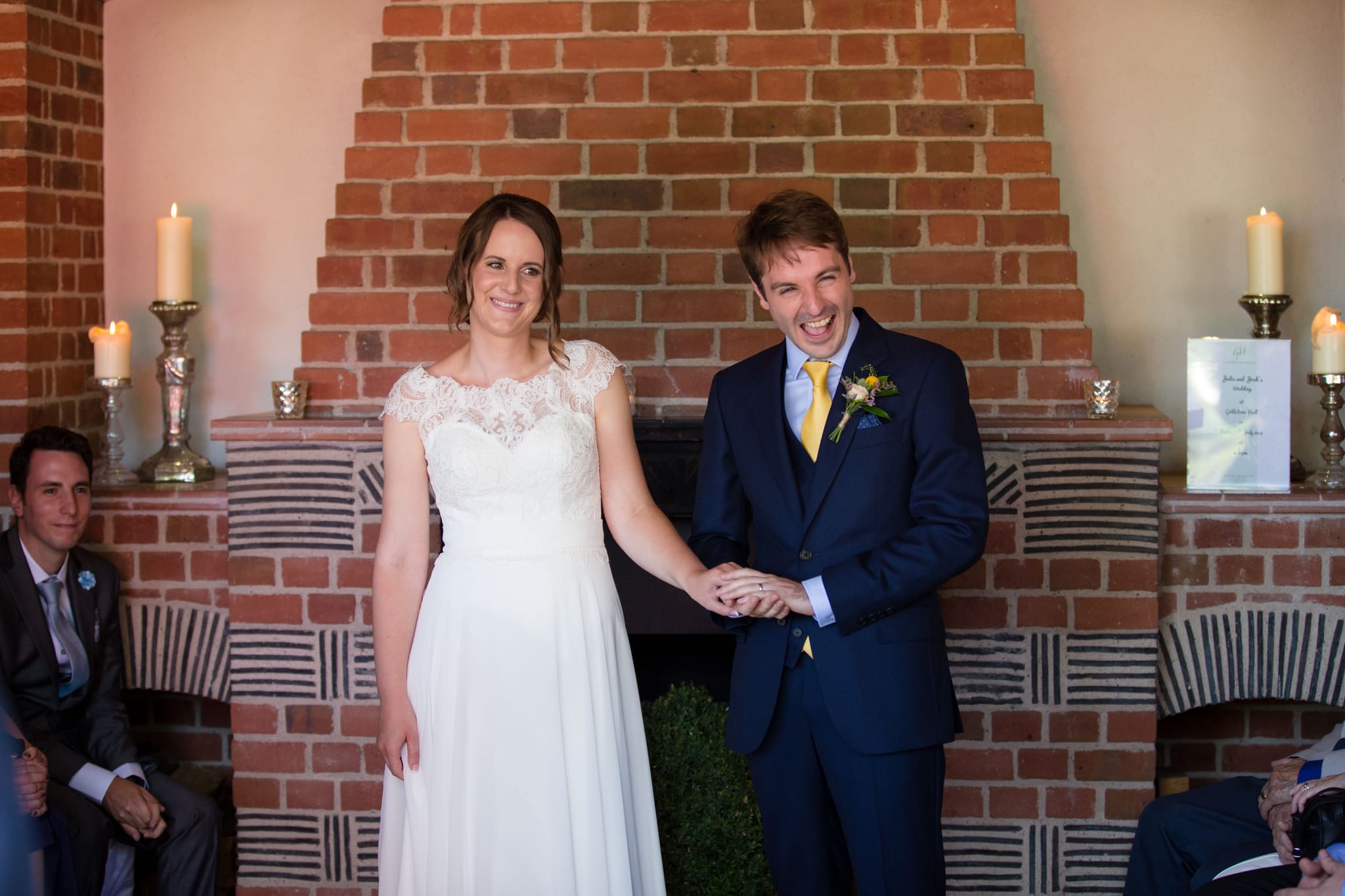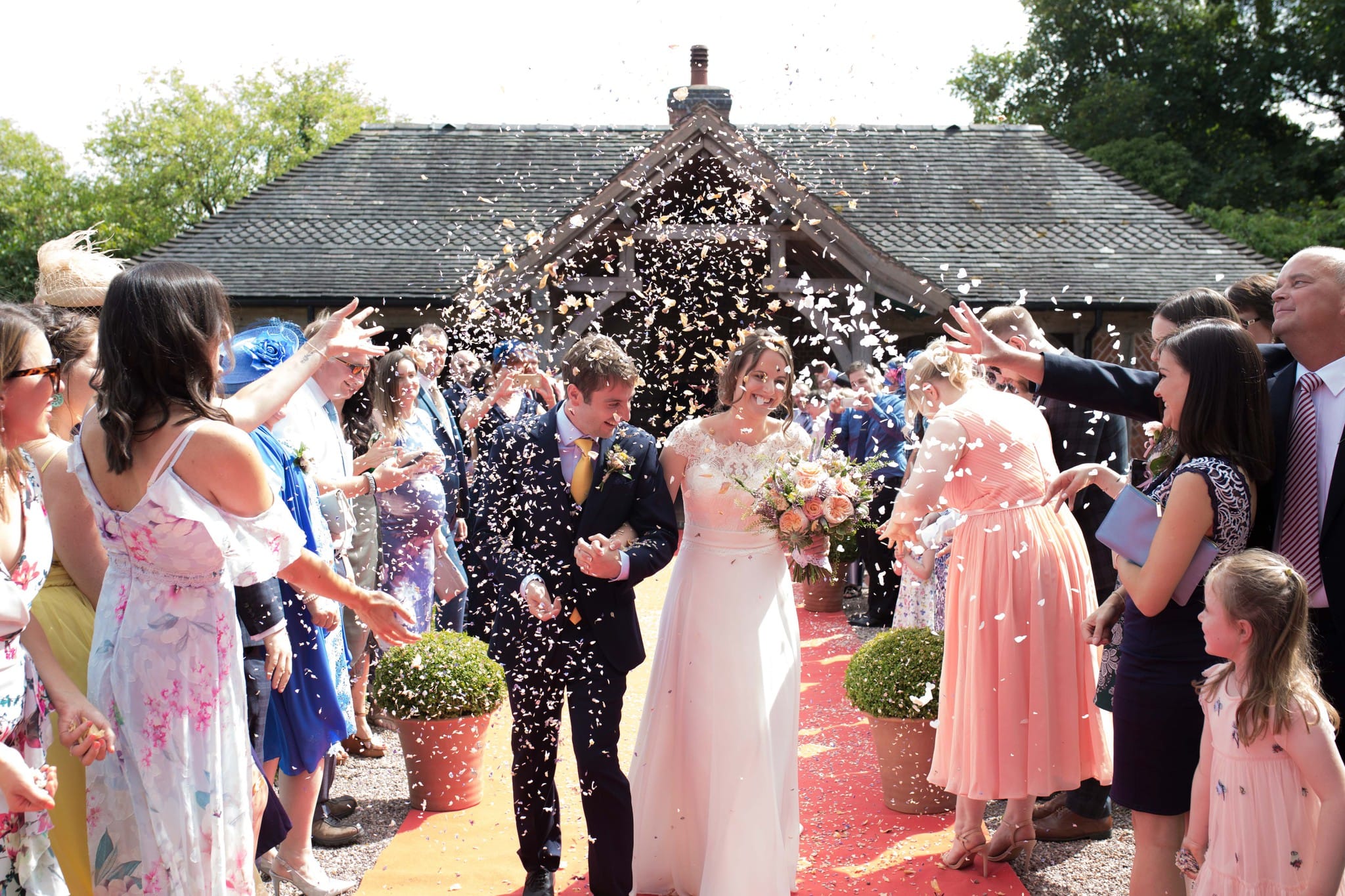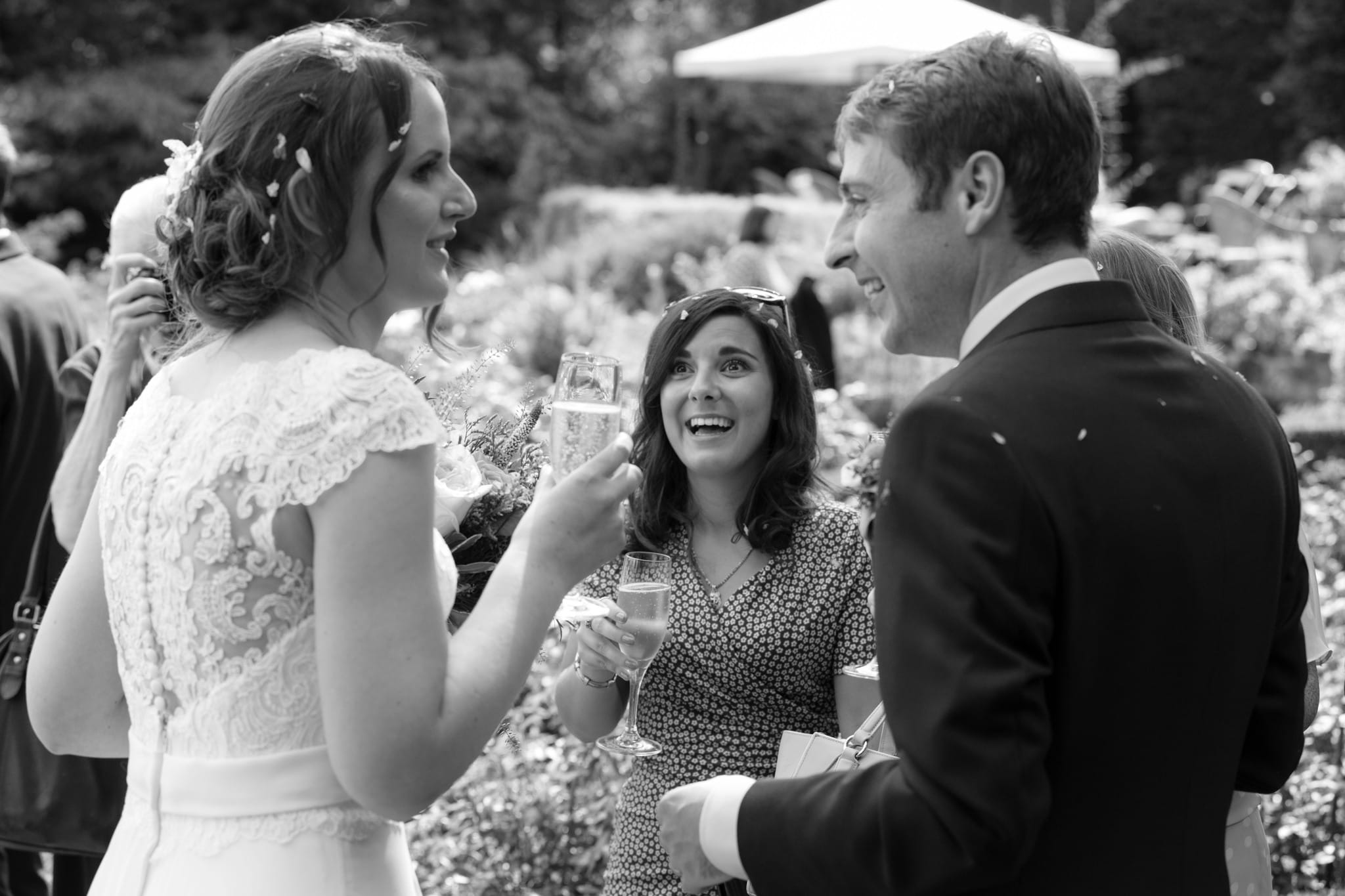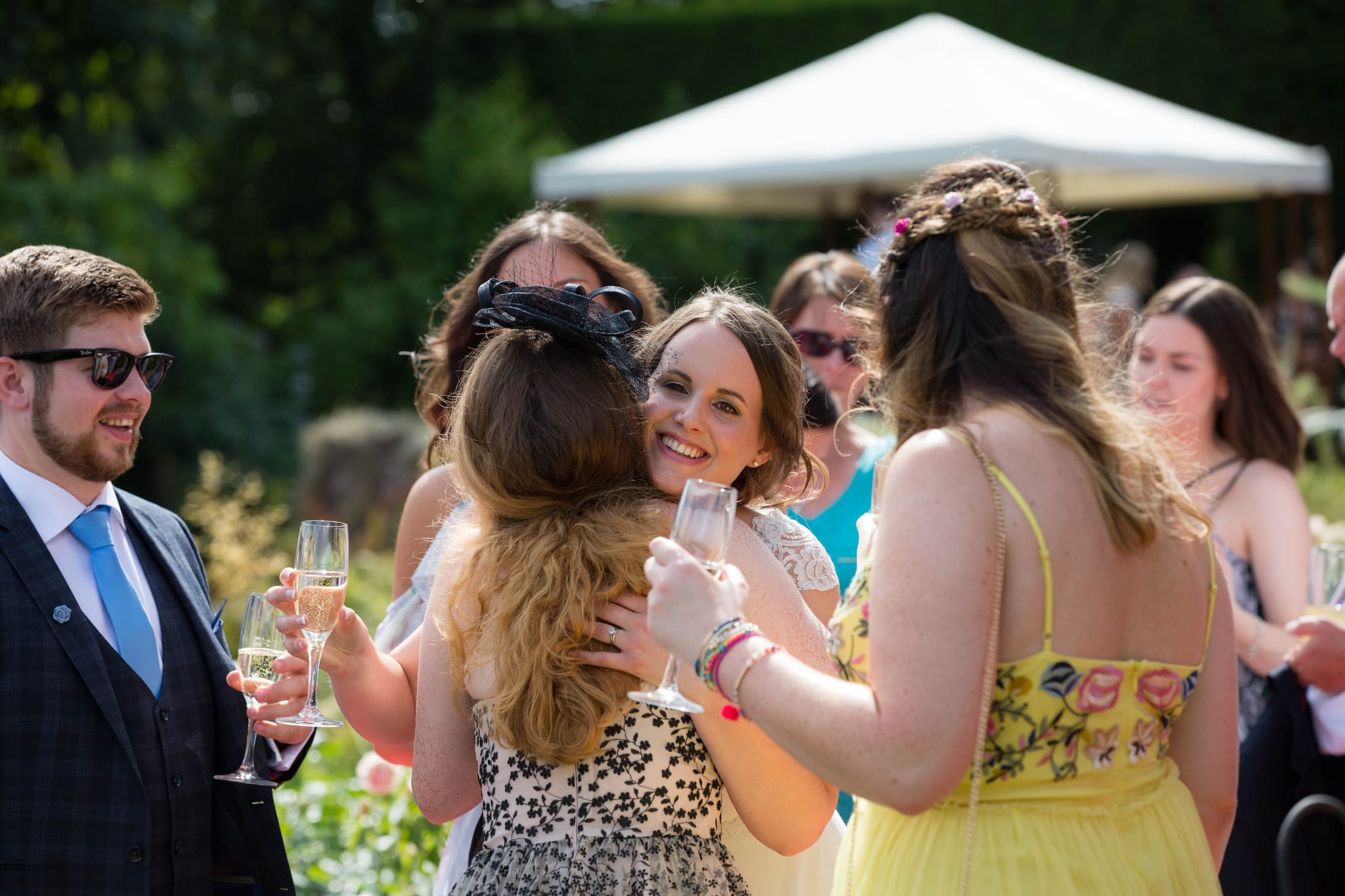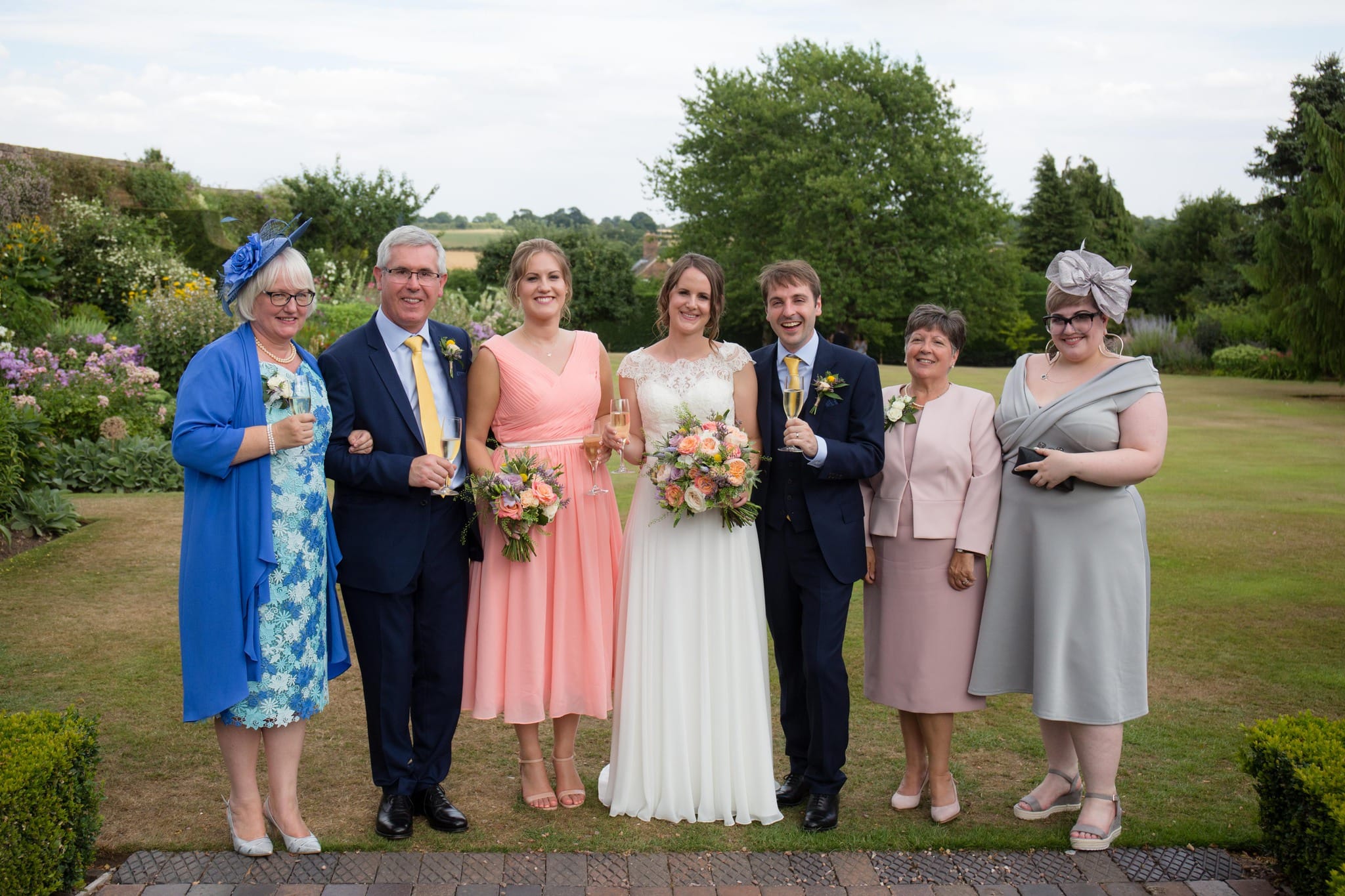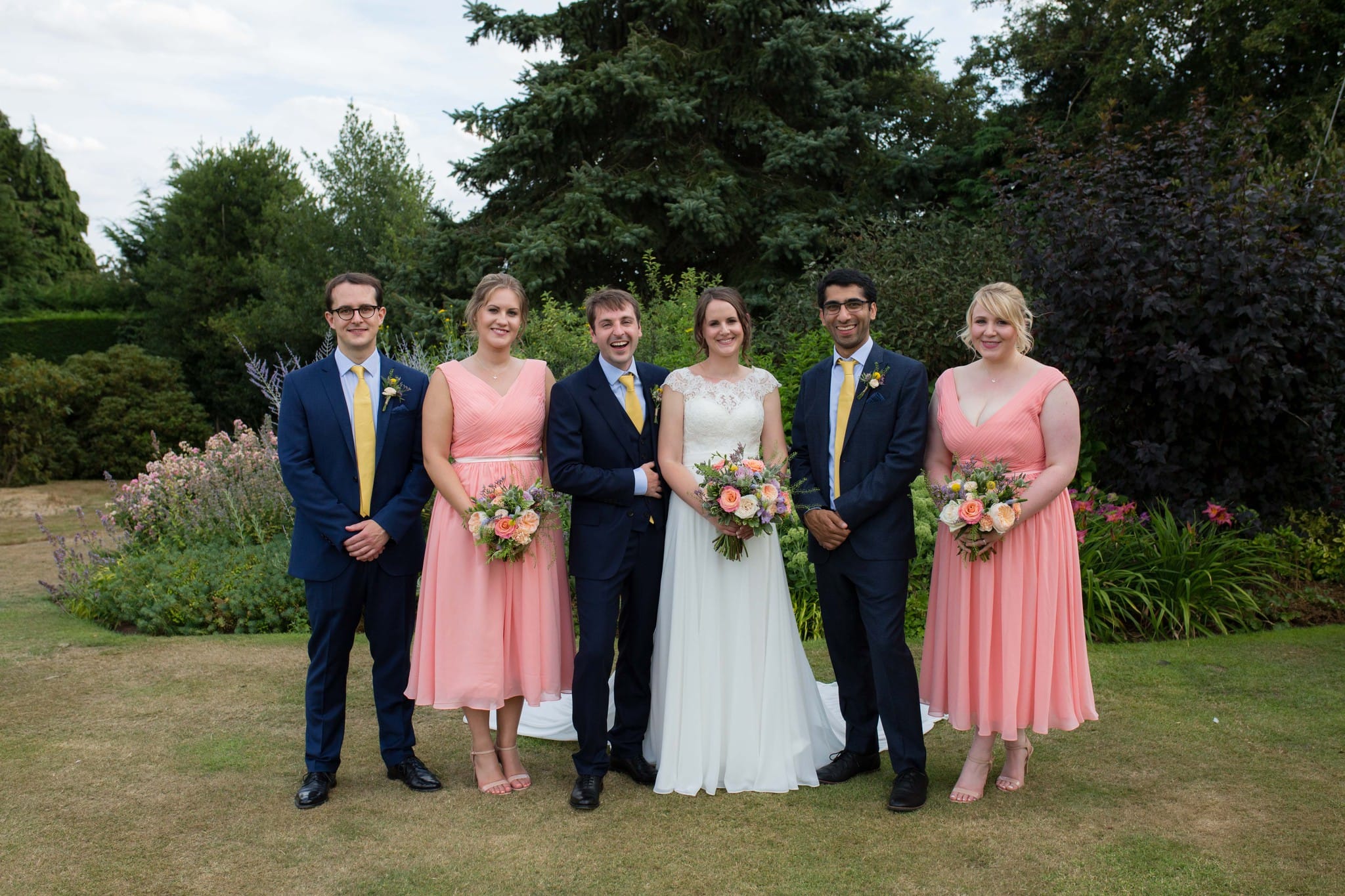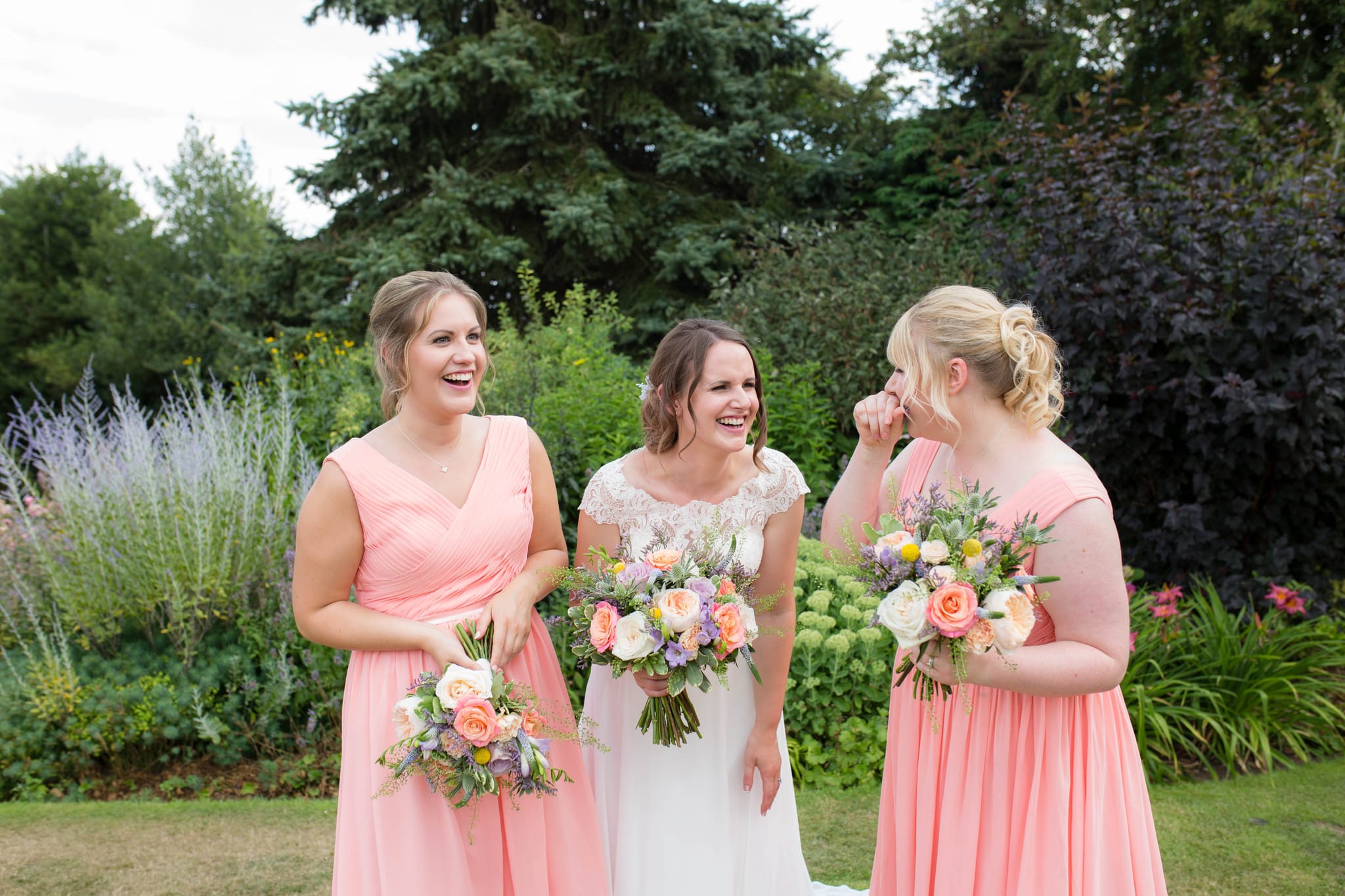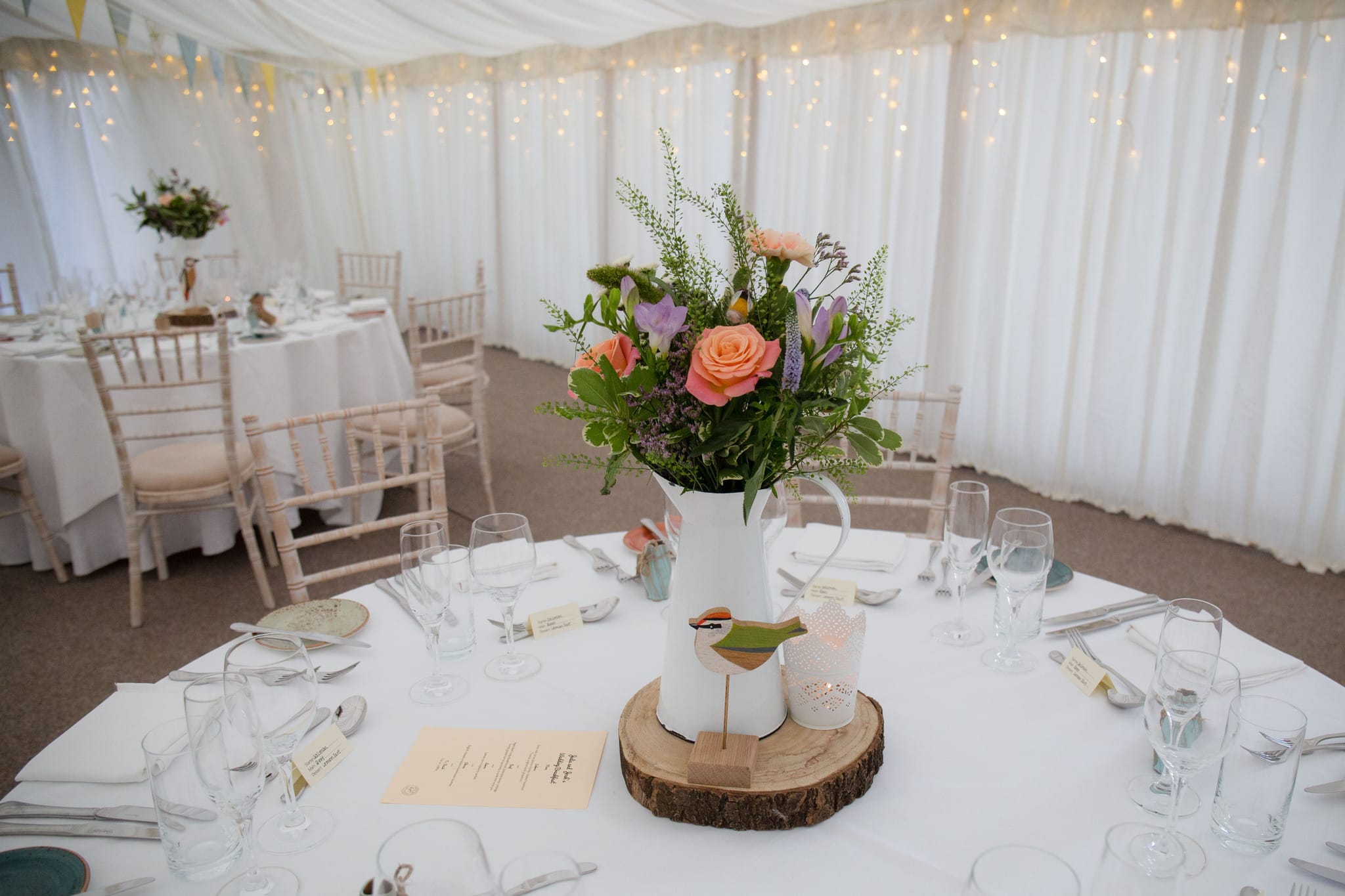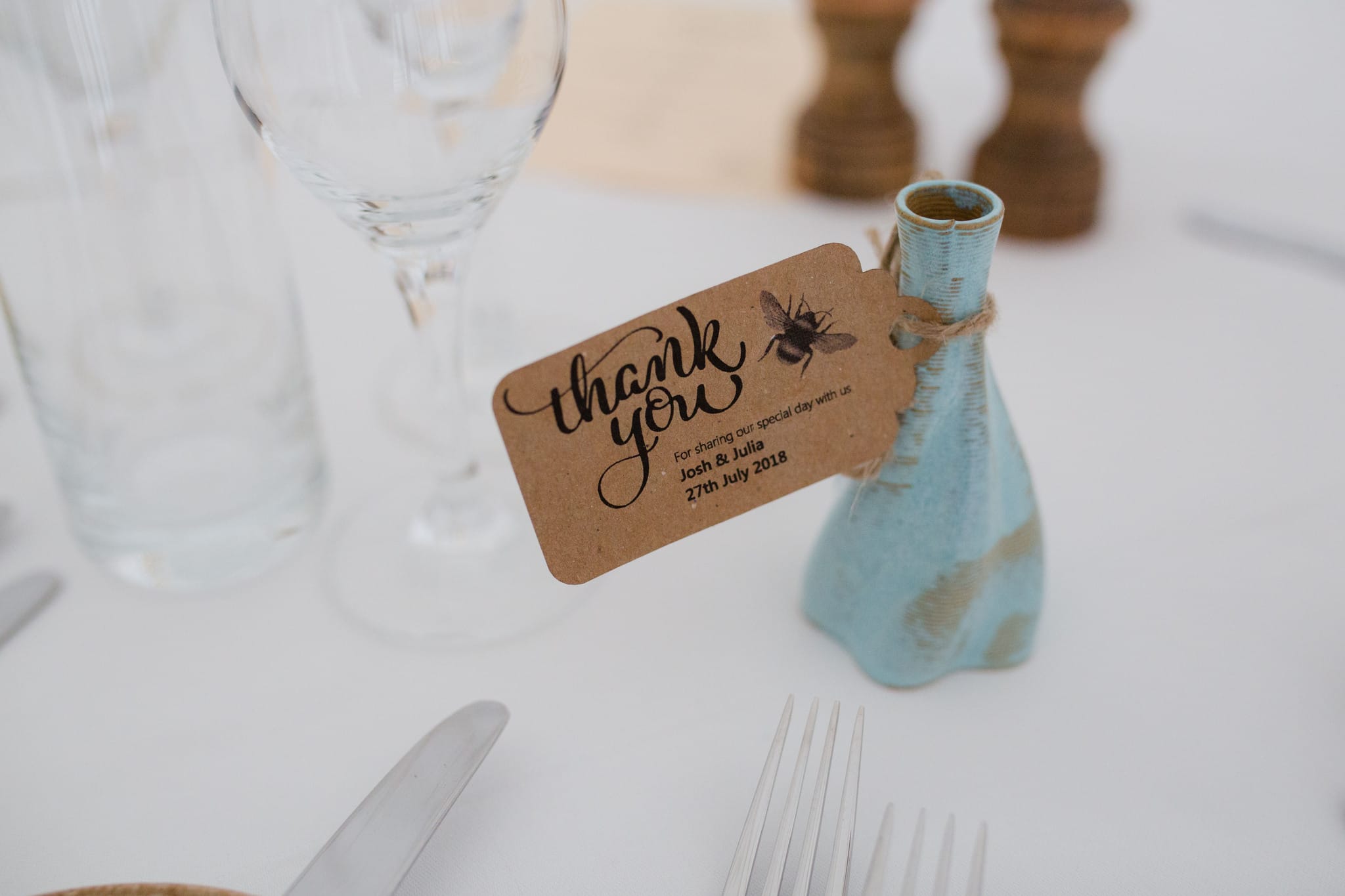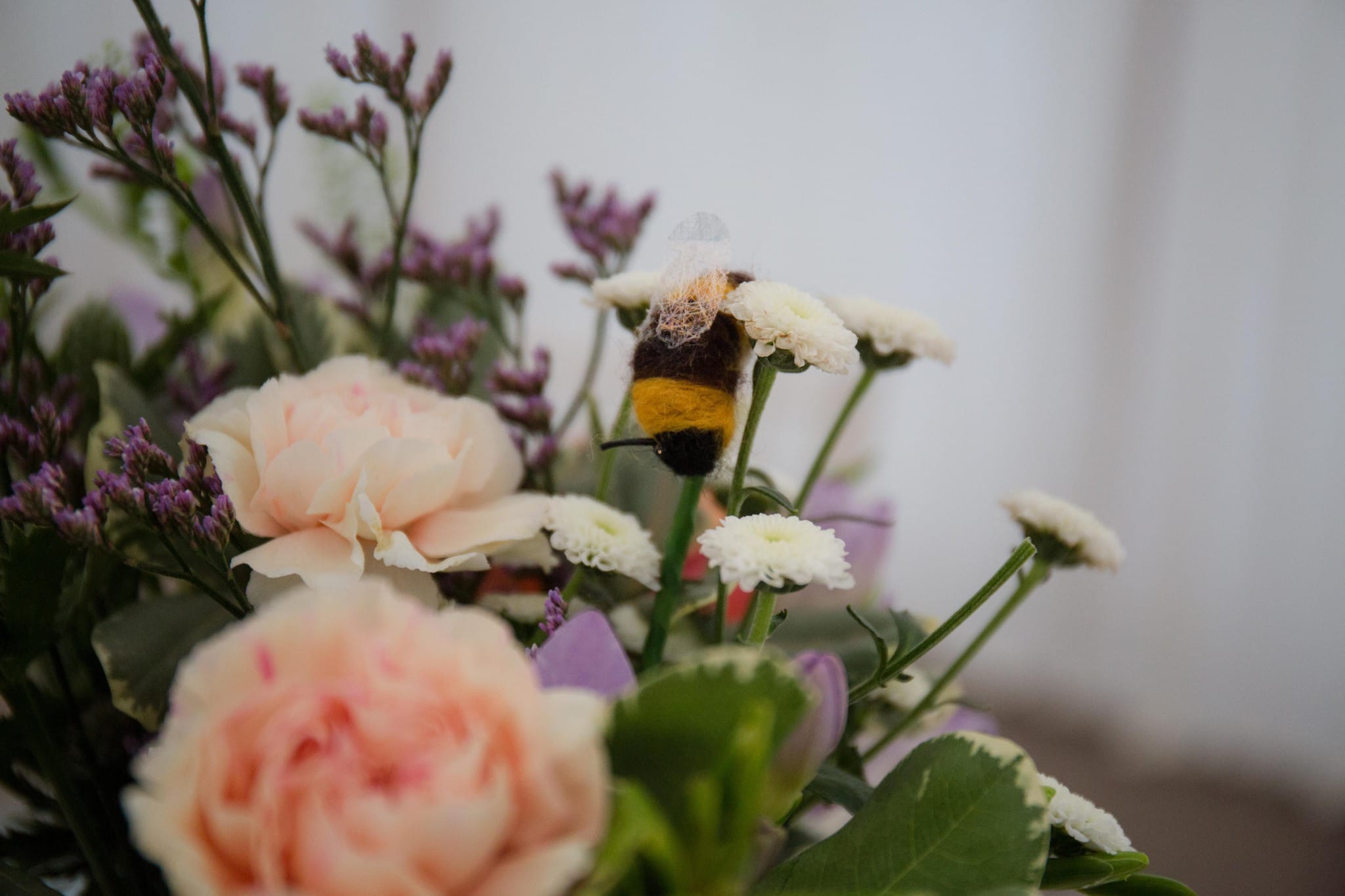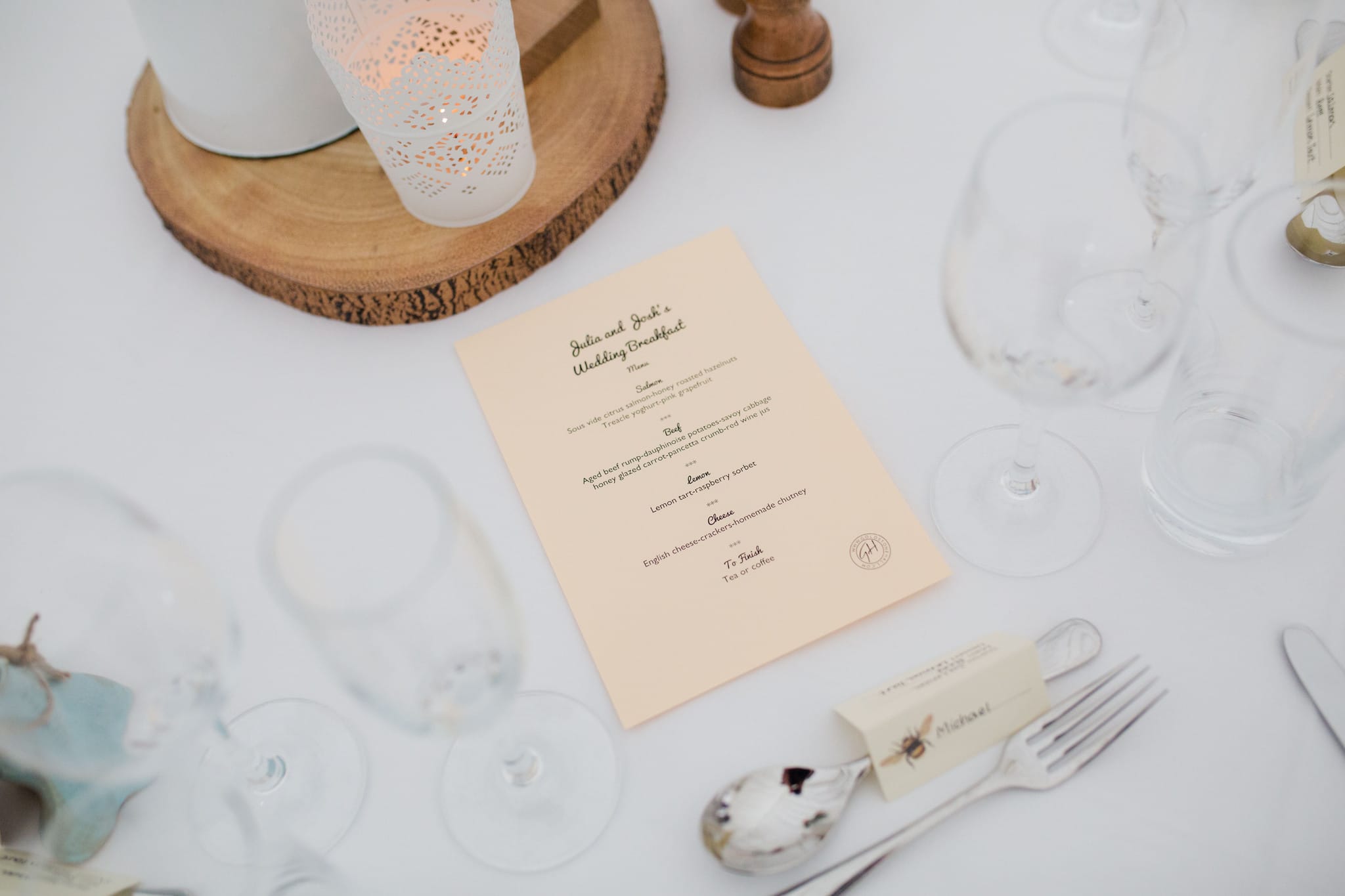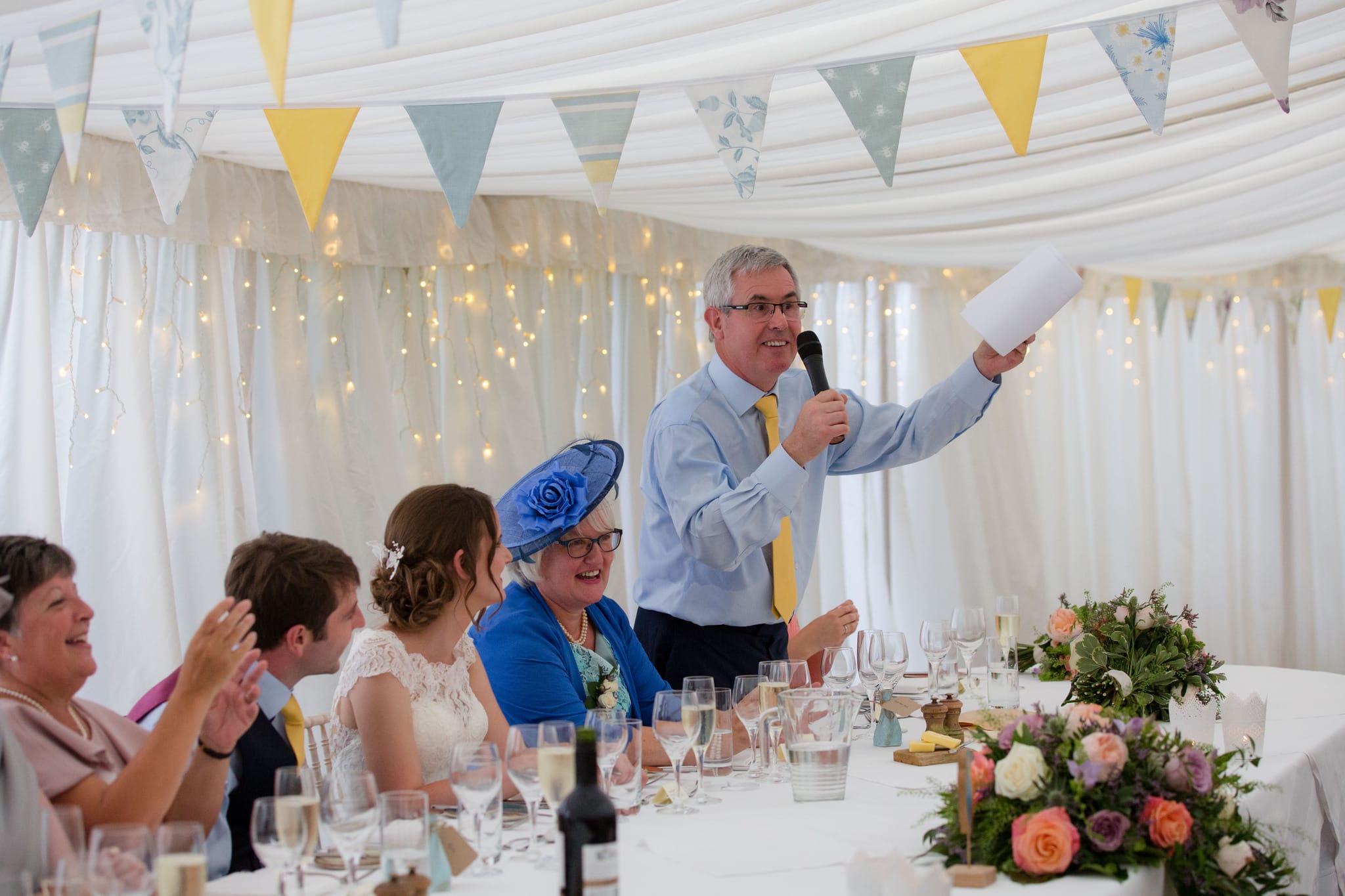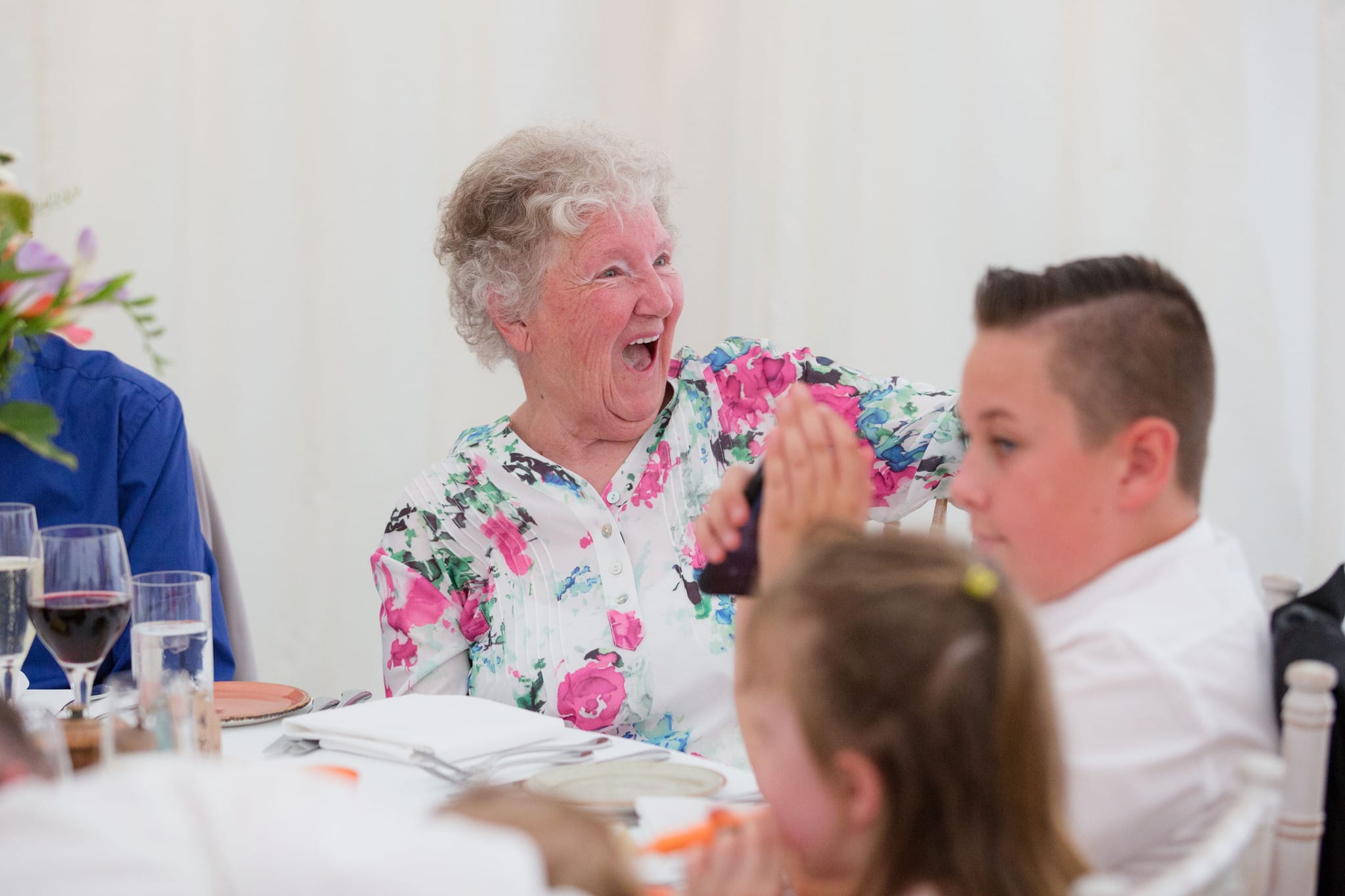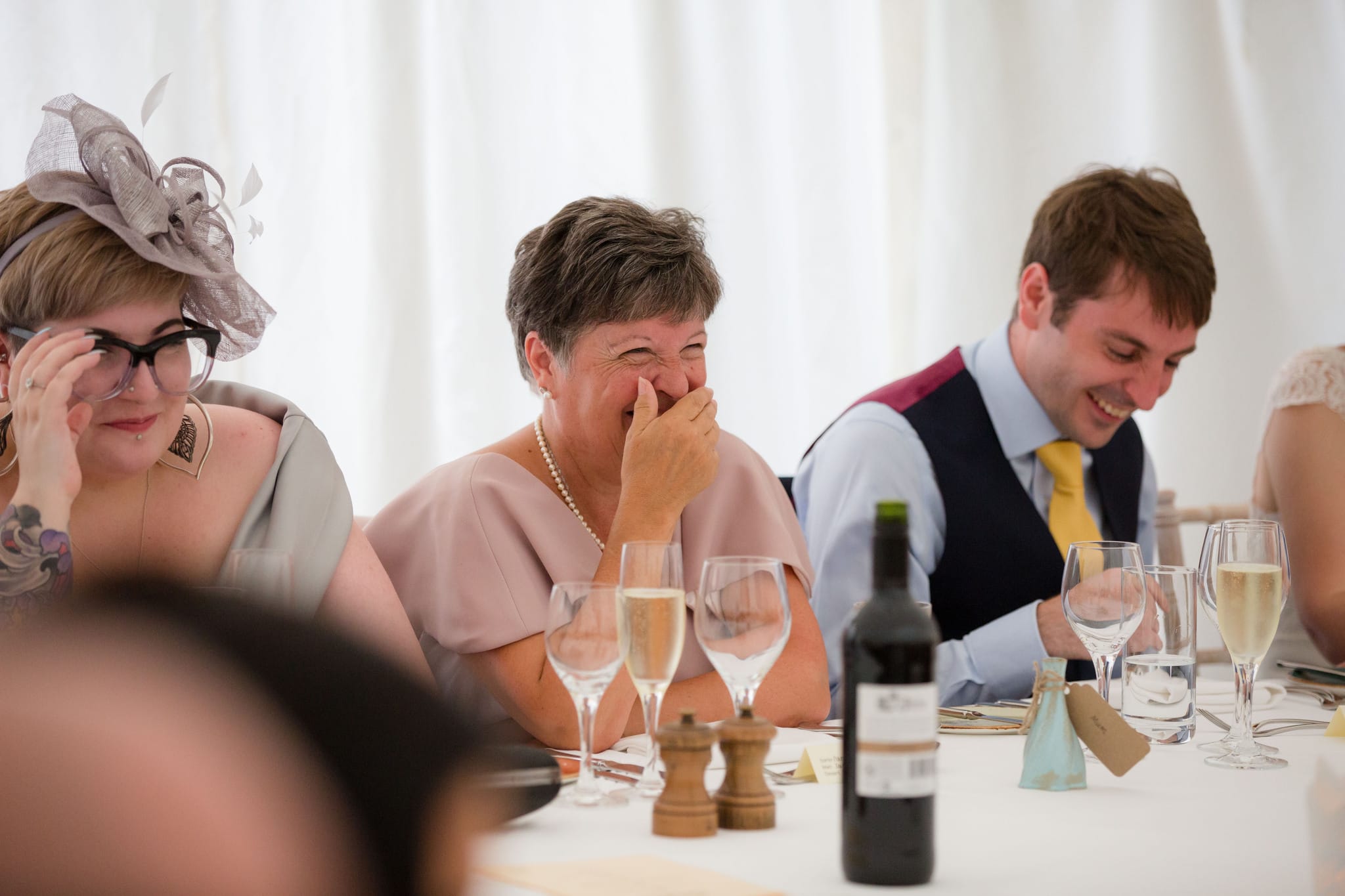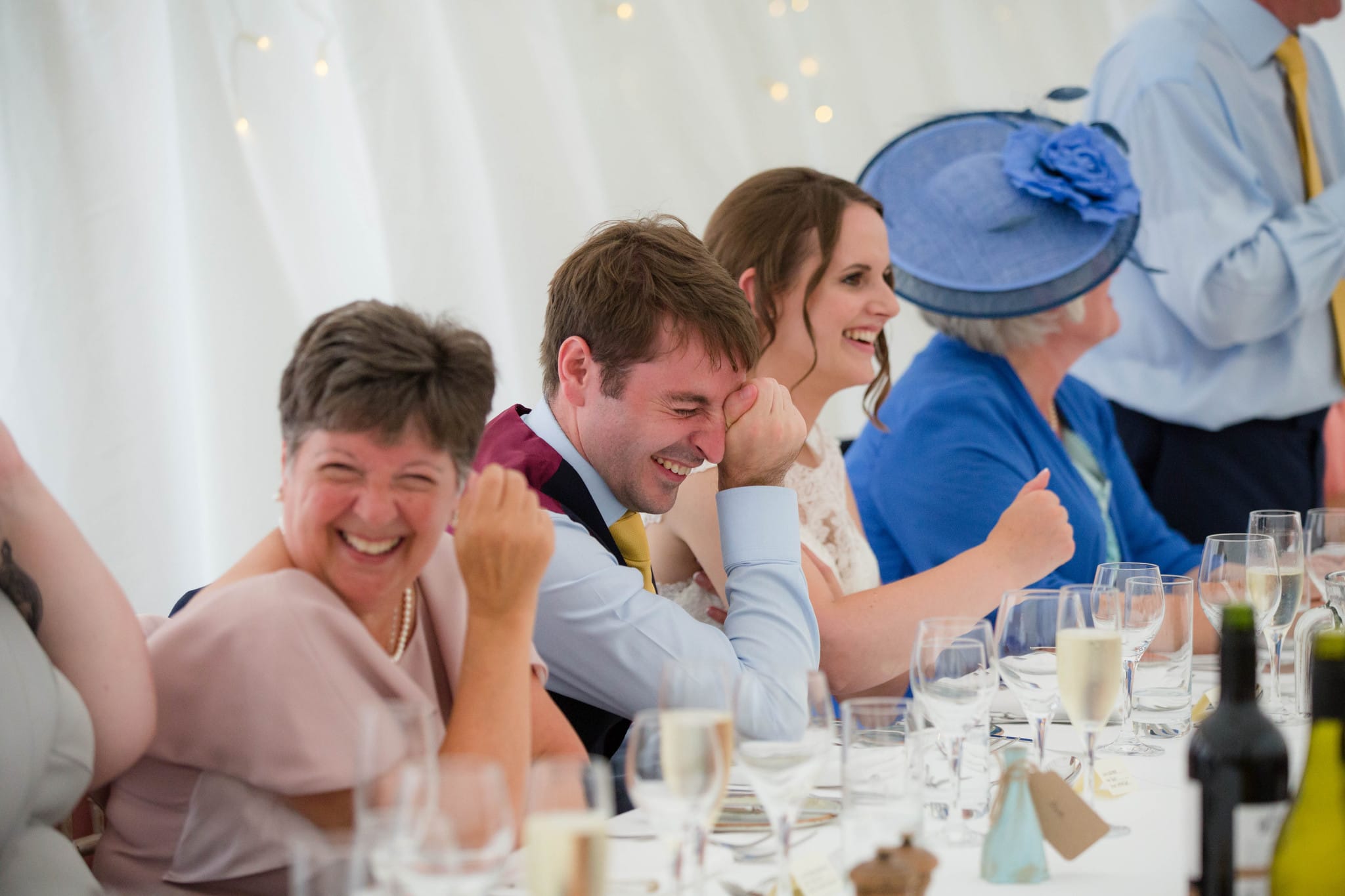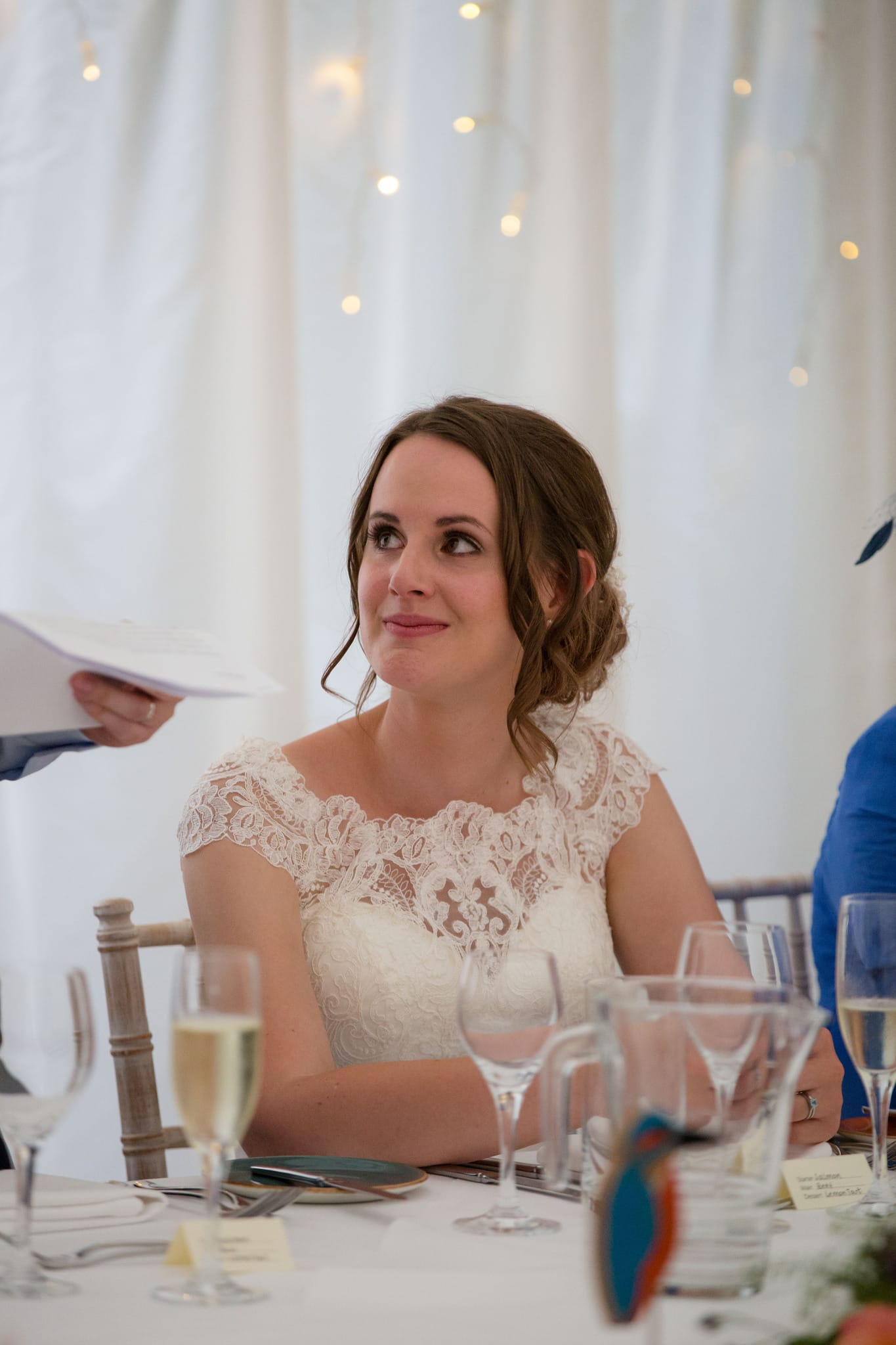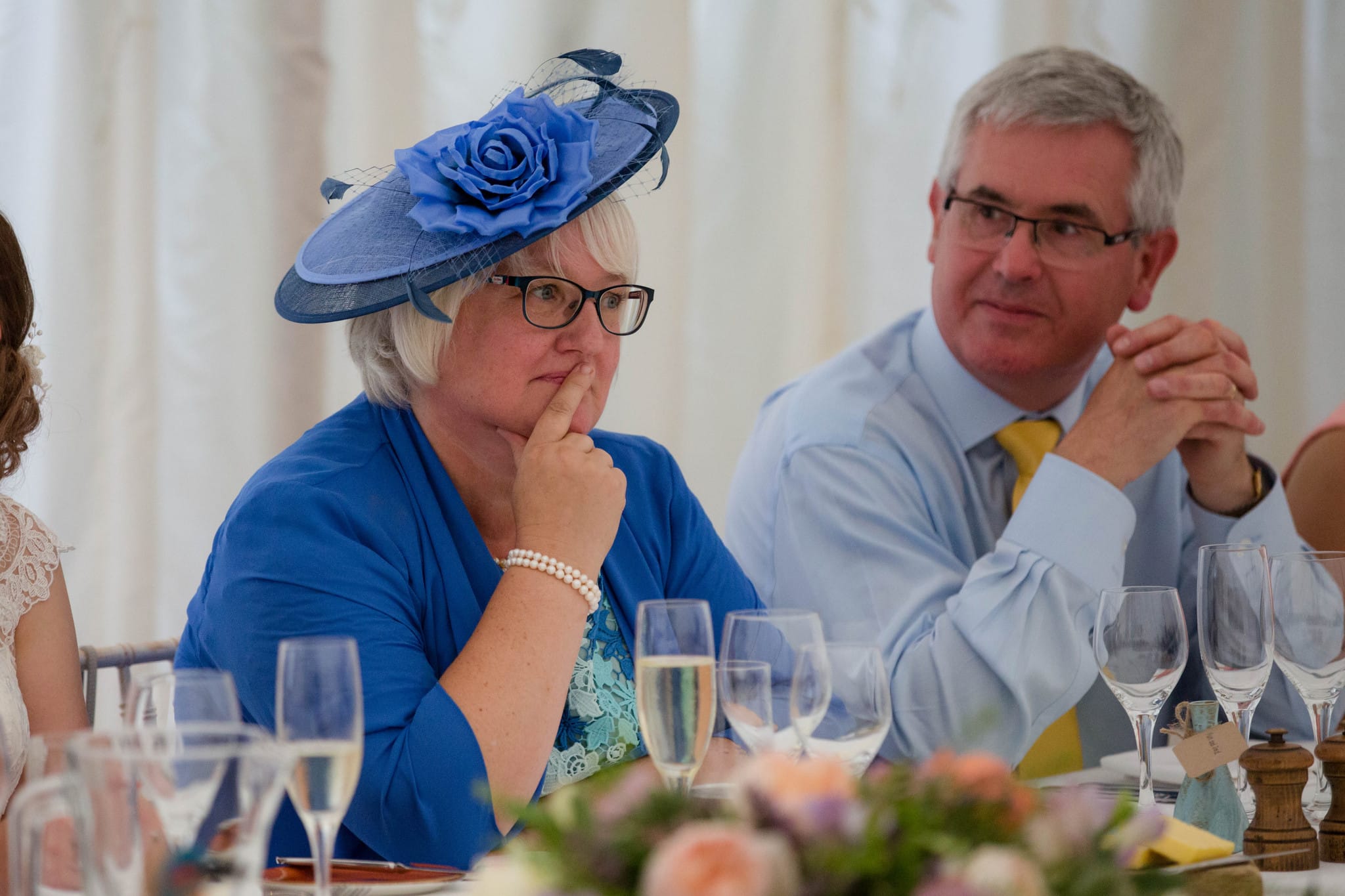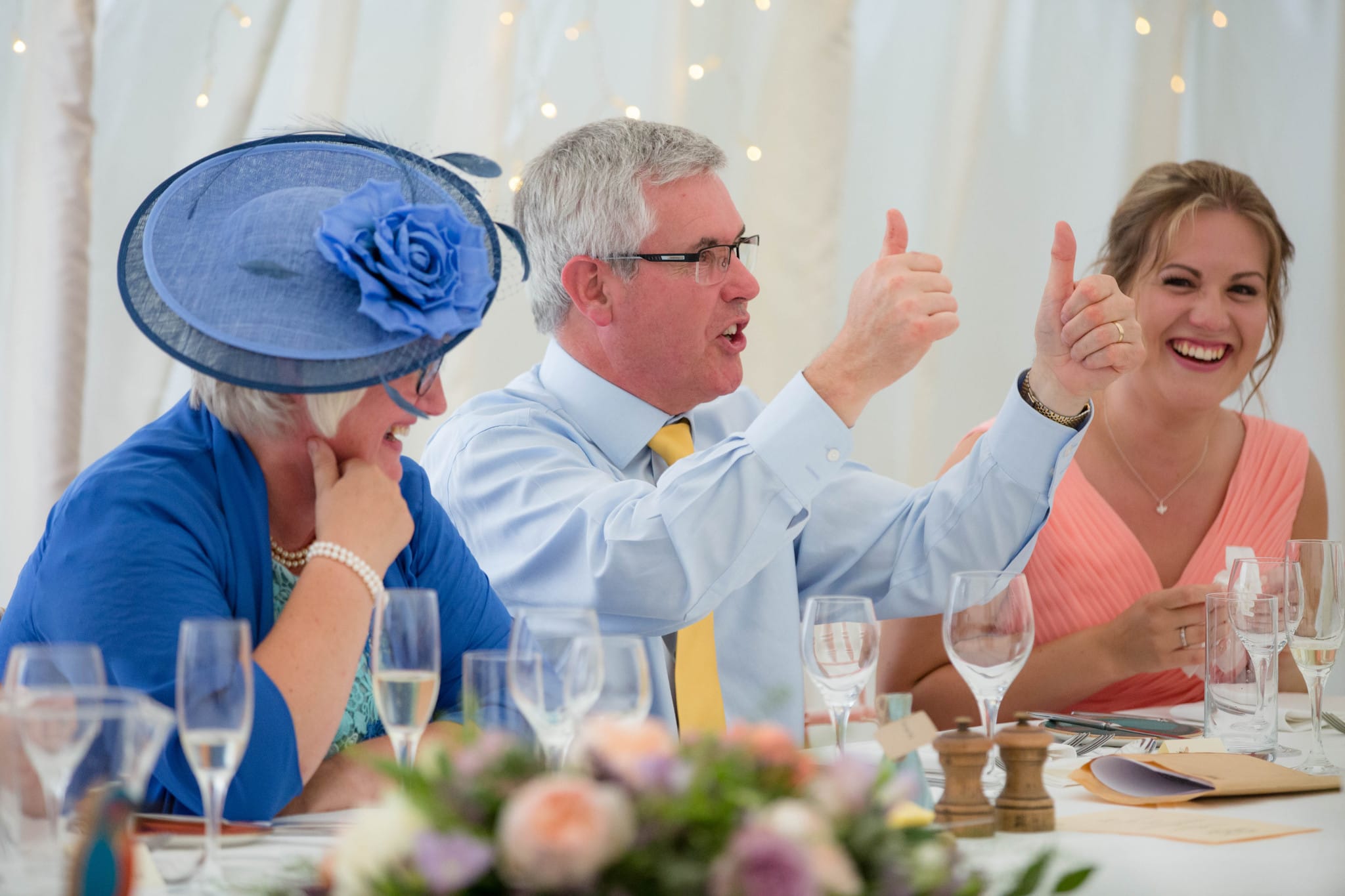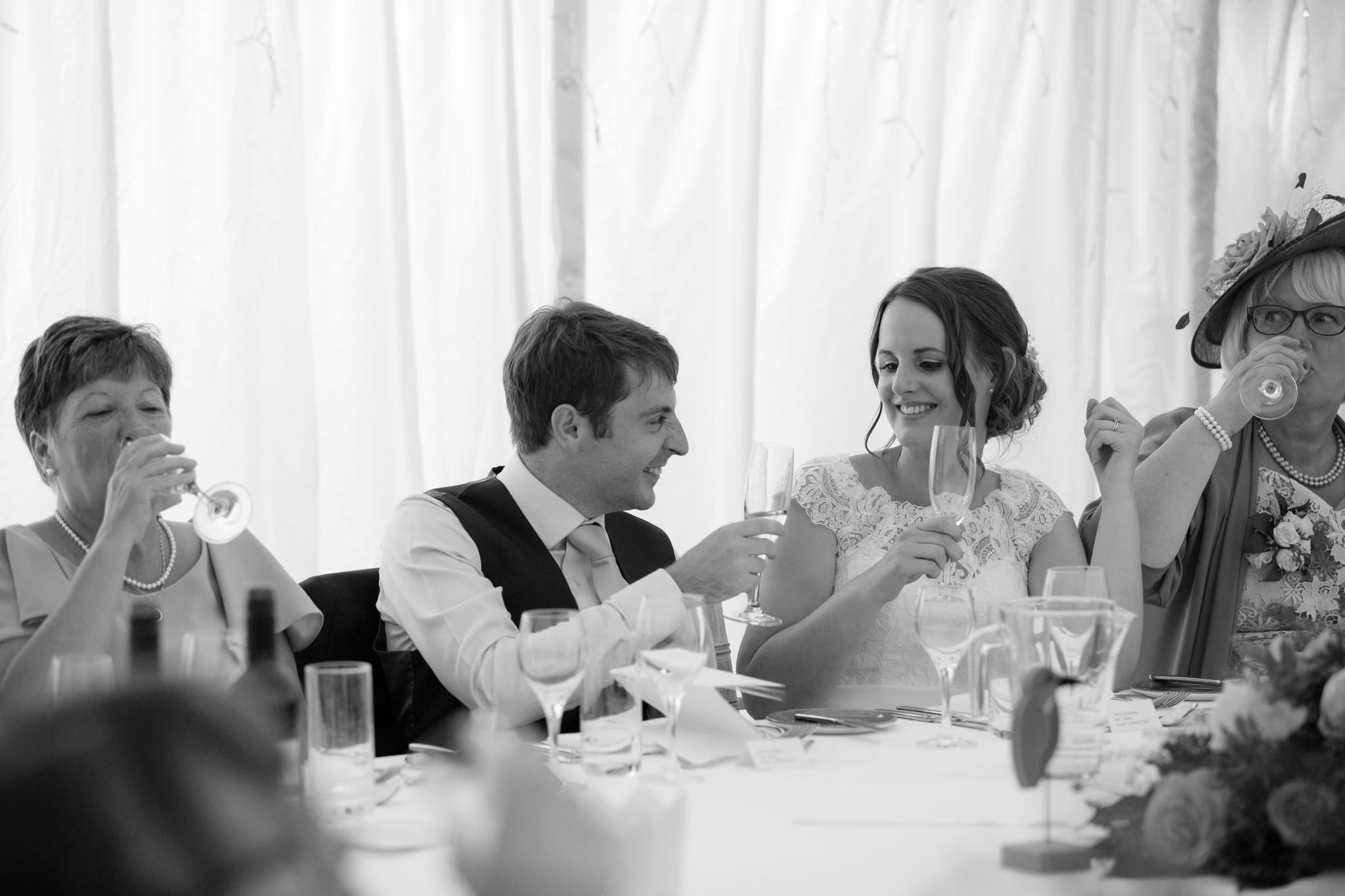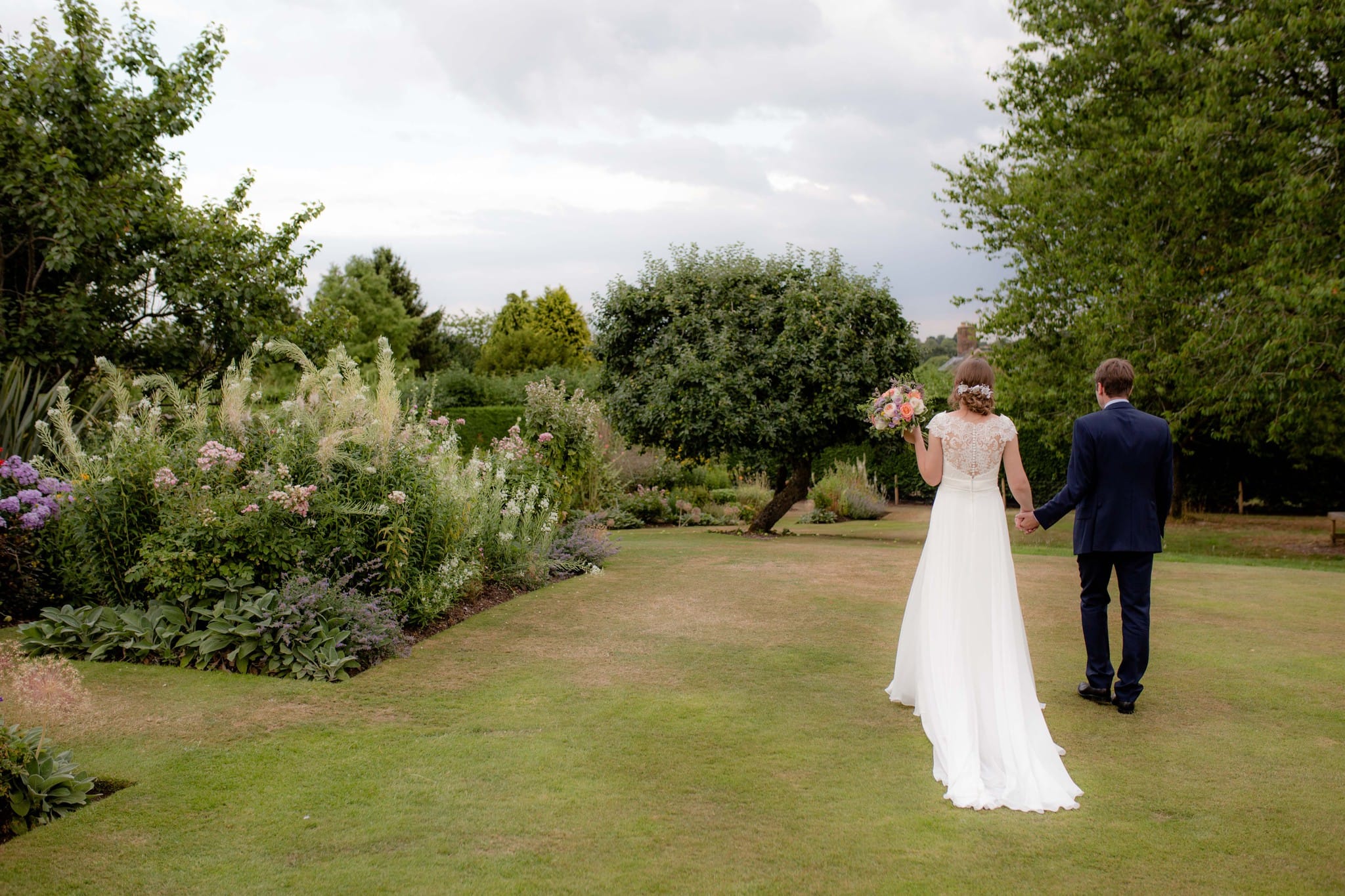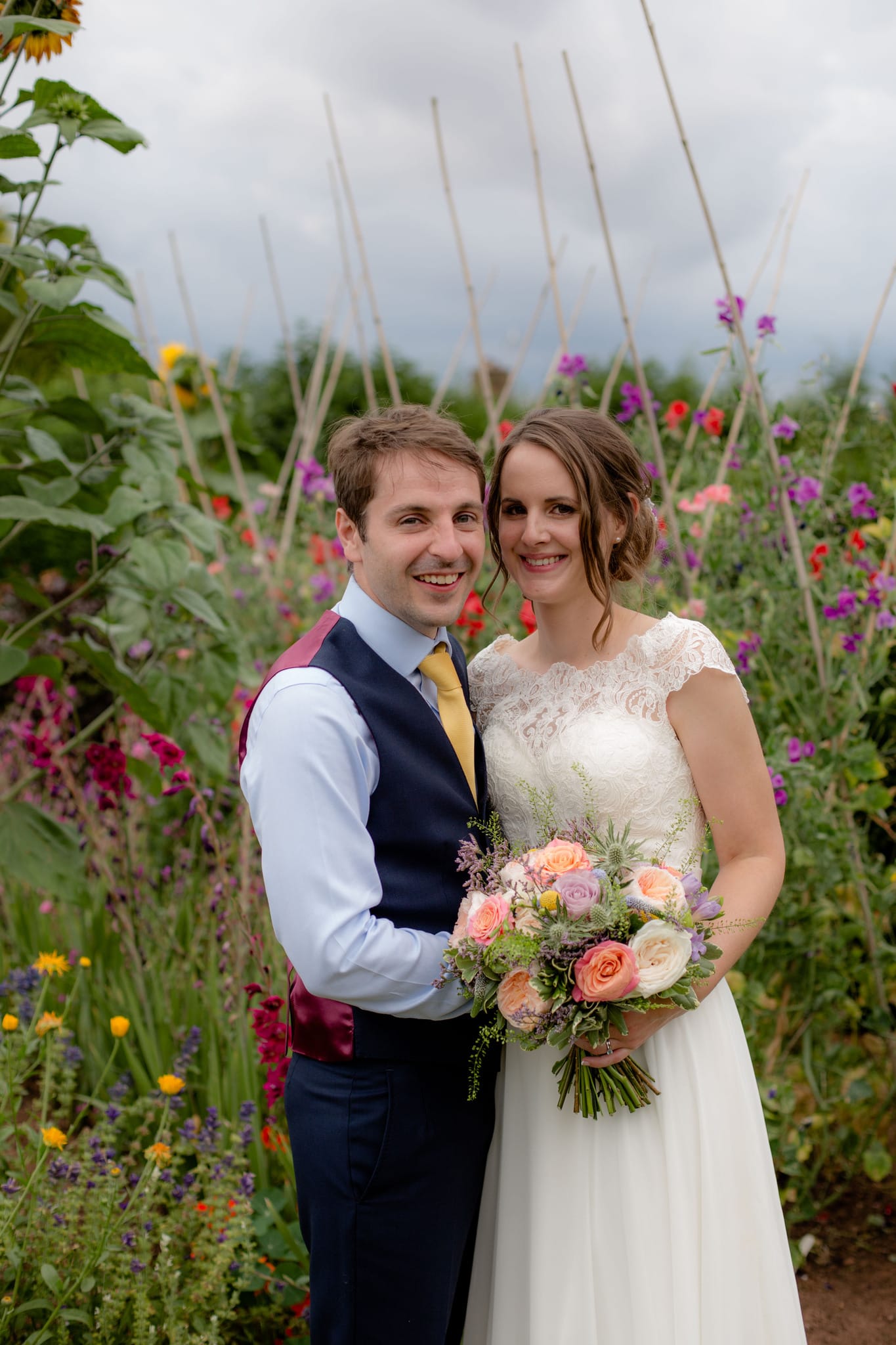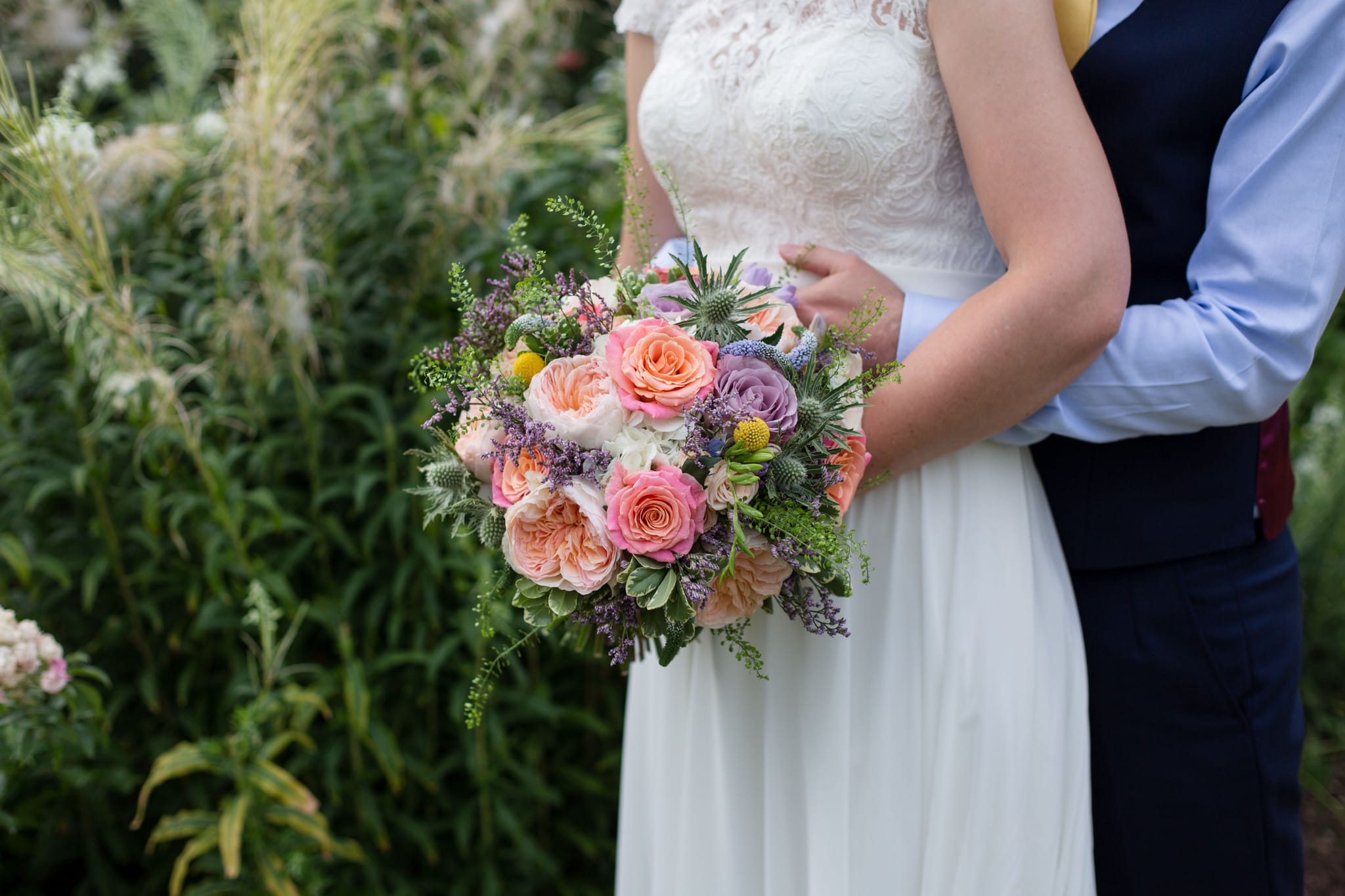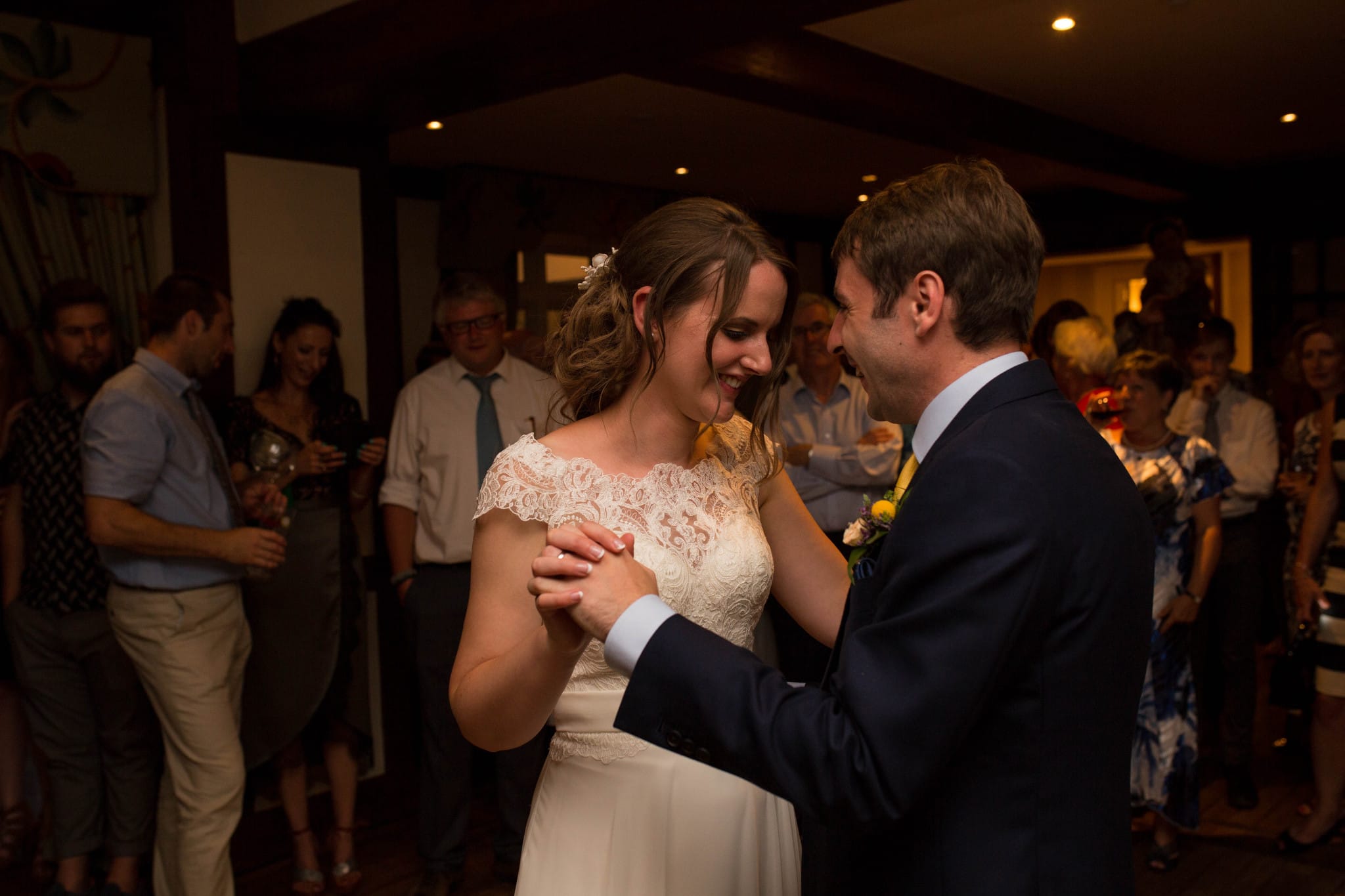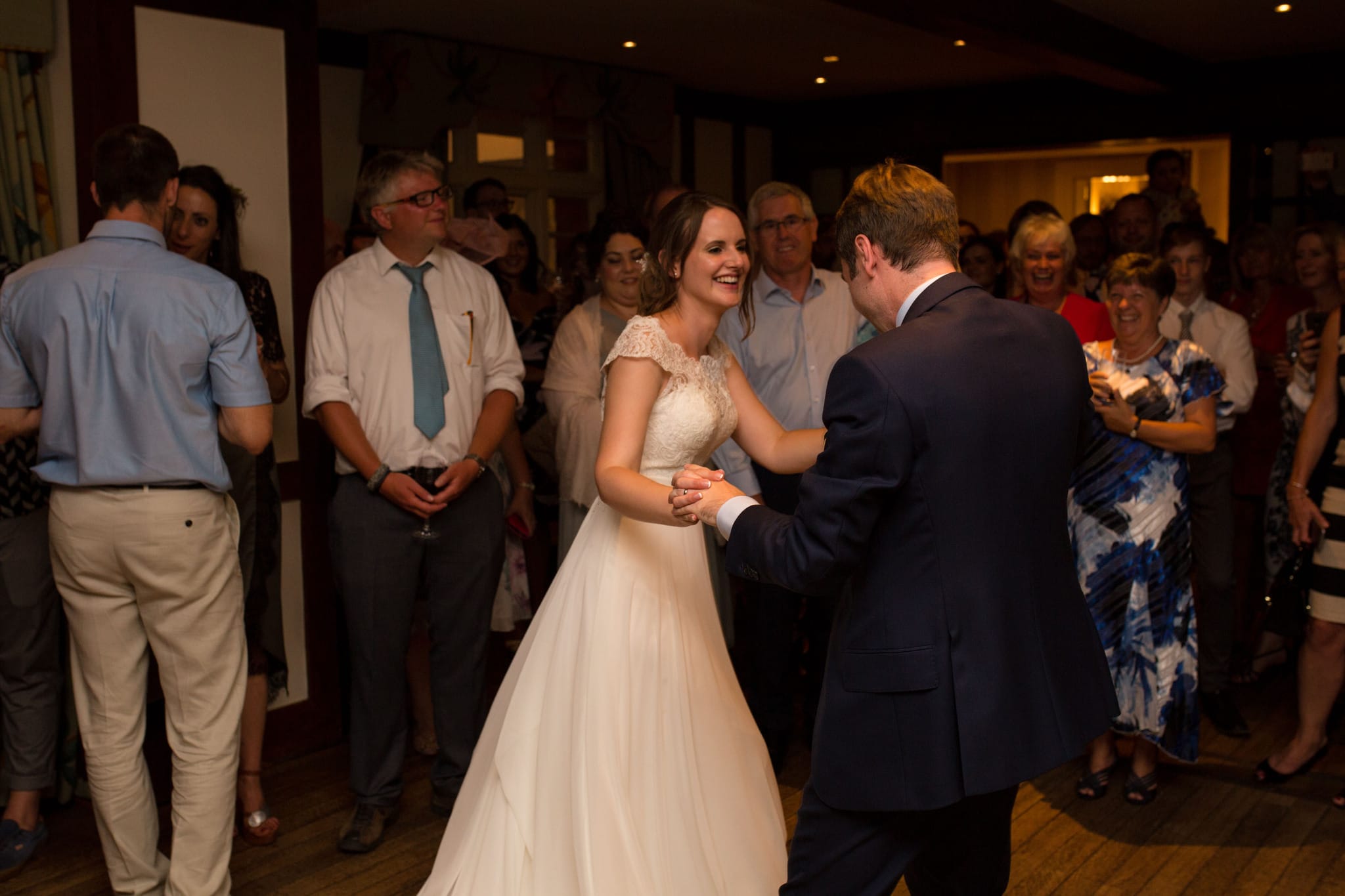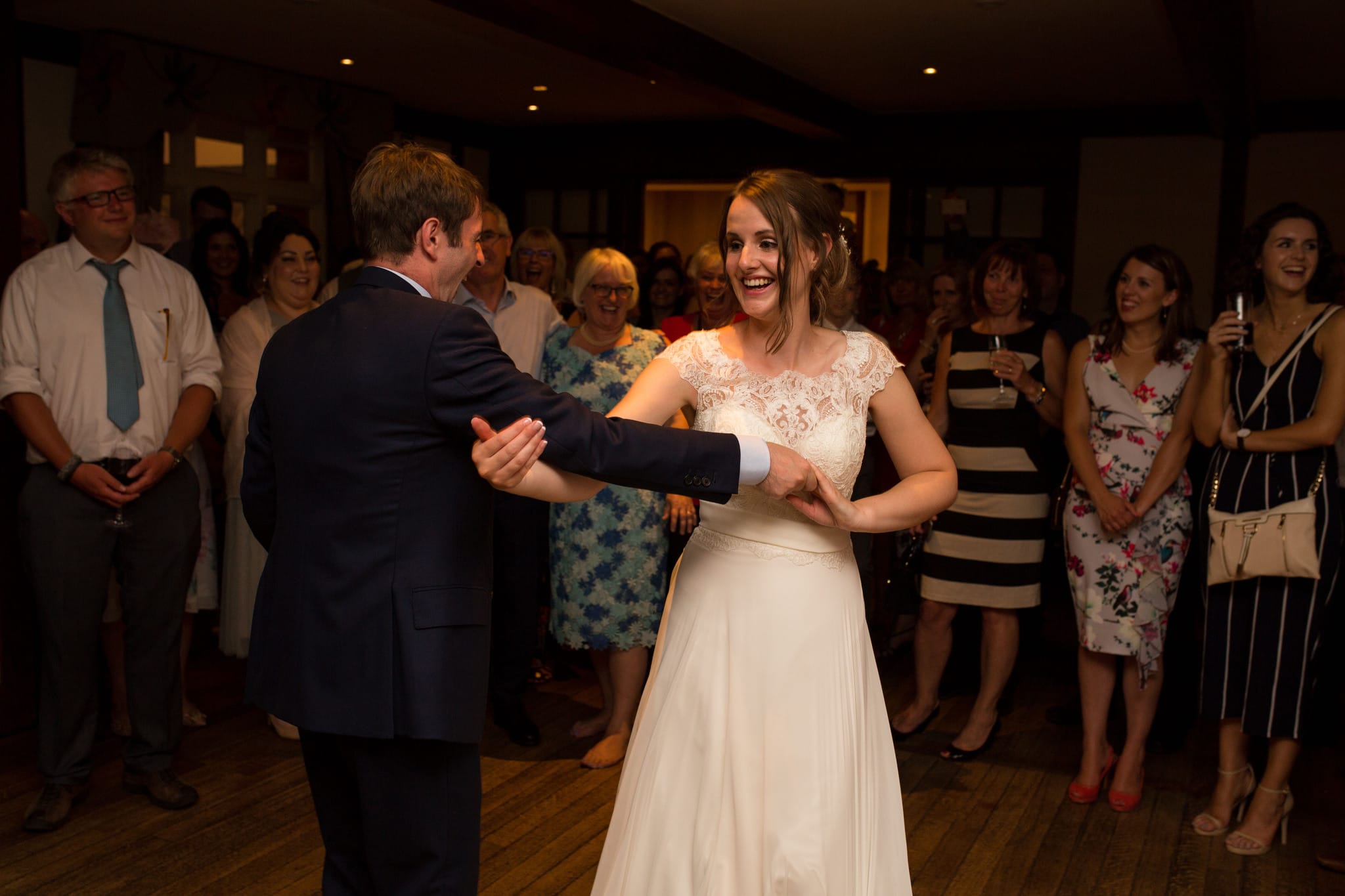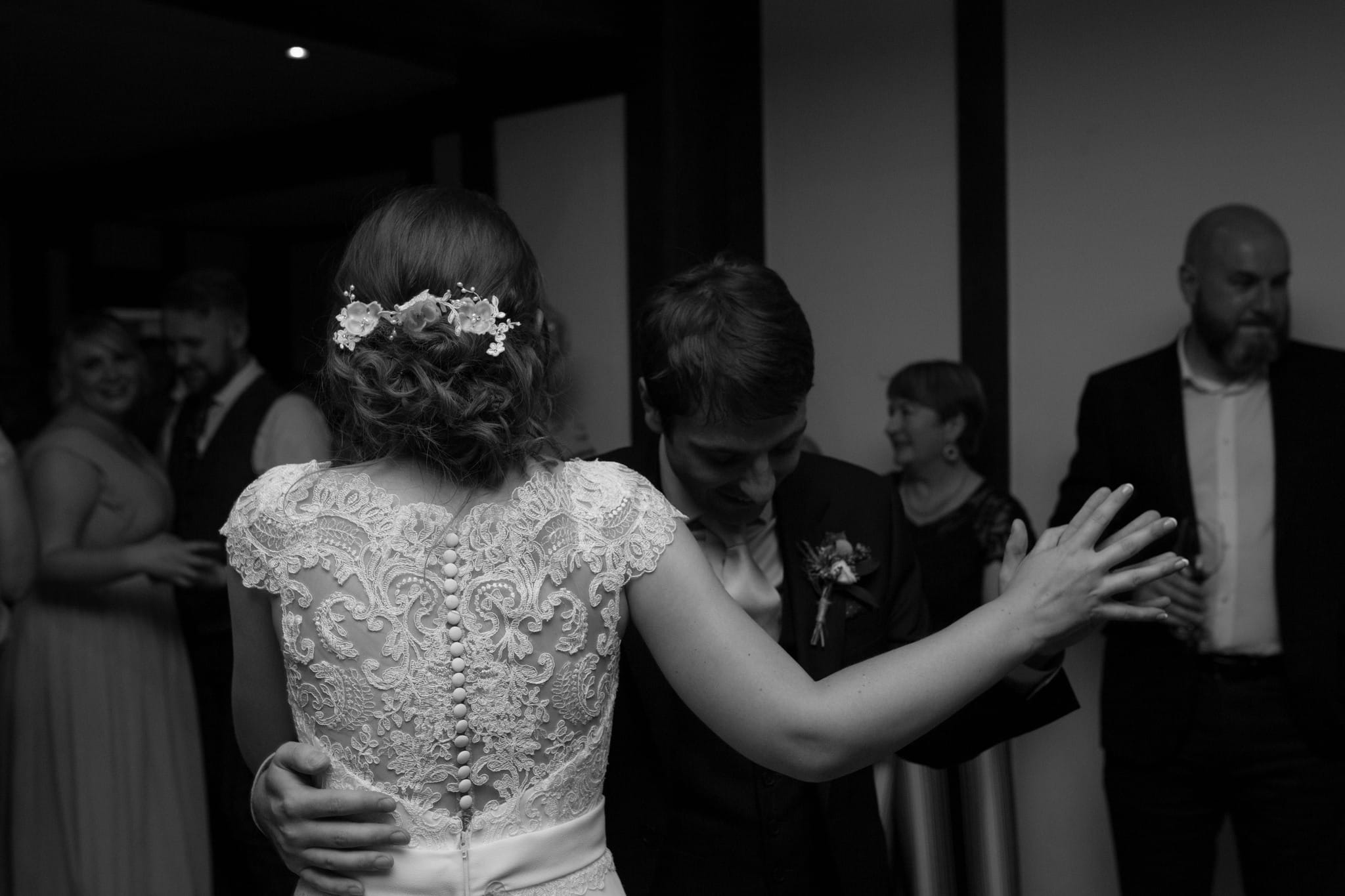 Suppliers:
Flowers: Di Shackson

Makeup: Nat Ravenscroft

Hairdressers: Stuart, Escape Hair and Beauty

Bridesmaids dresses: JJ's House

Bride's Dress: Shropshire Country Brides, Stella York

Bride's Shoes: Rainbow Club

Band: The Ship Band (Ceilidh)

Paint at reception drinks: Couple's friend Patrick Phillips

Hair Accessories: Powder Blue Bijoux

Confetti: Shropshire Petals

Flowers on cake: Maddox Farm Organics