Brace yourselves folks.
This is Hawkstone Hall, a stunning, brand new wedding venue within the gorgeous Shropshire countryside and I was fortunate enough to be allowed to organise and photograph a bridal shoot there last month!
My goal was to not only showcase this breathtaking venue that needs little introduction but also to work with some of my most favourite suppliers, thankfully each one I asked said yes right away! I am thrilled to share these images with everyone and I had a wonderful time on this shoot.
The venue wanted to see their awe inspiring ballroom dressed for a ceremony and Simply Beautiful Occasions delivered in spades; they wanted to enhance the room with lots of candles, foliage and lanterns at ground level and leave the grandeur of the ceilings, huge mirrors and windows speak for themselves.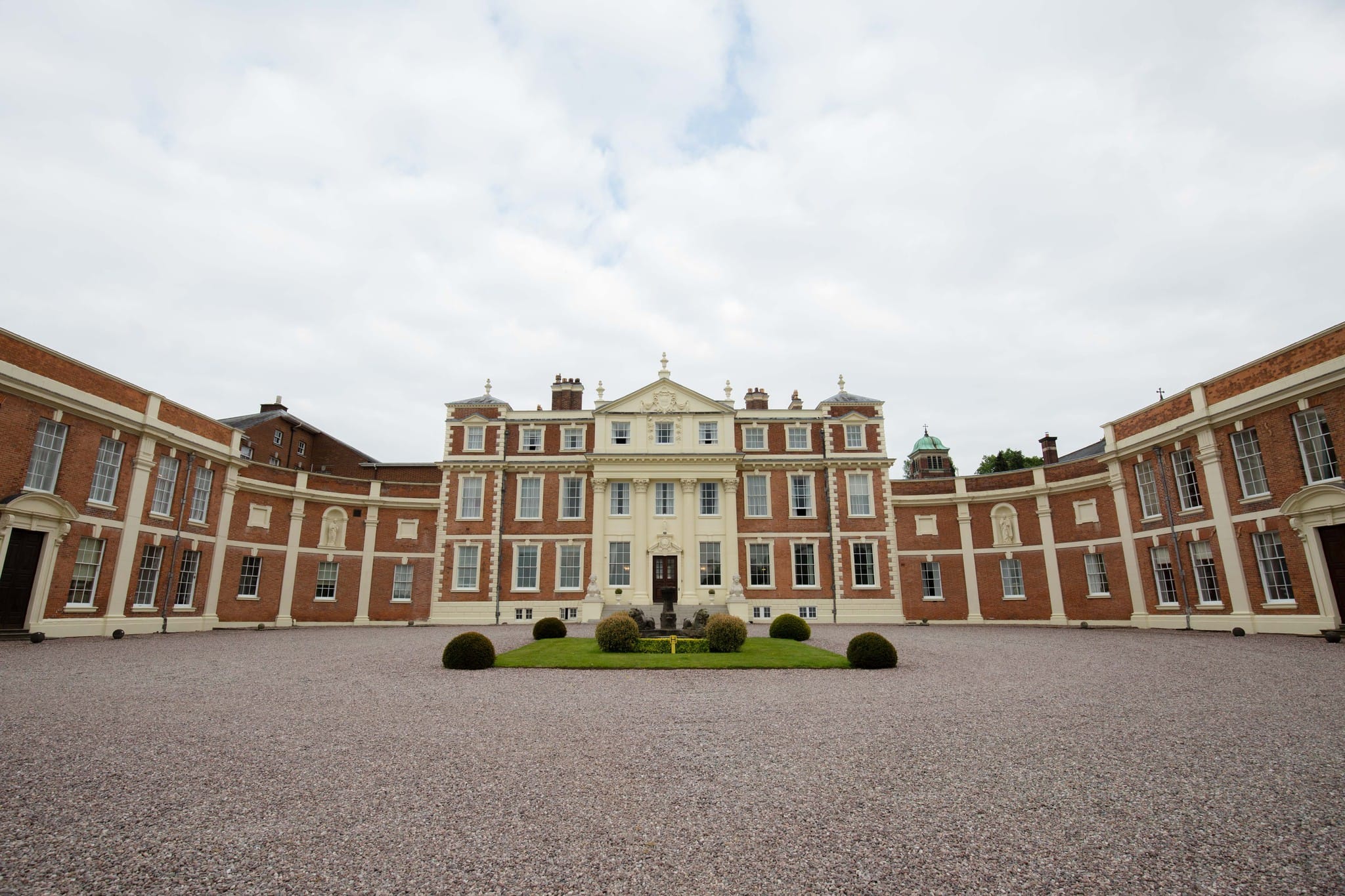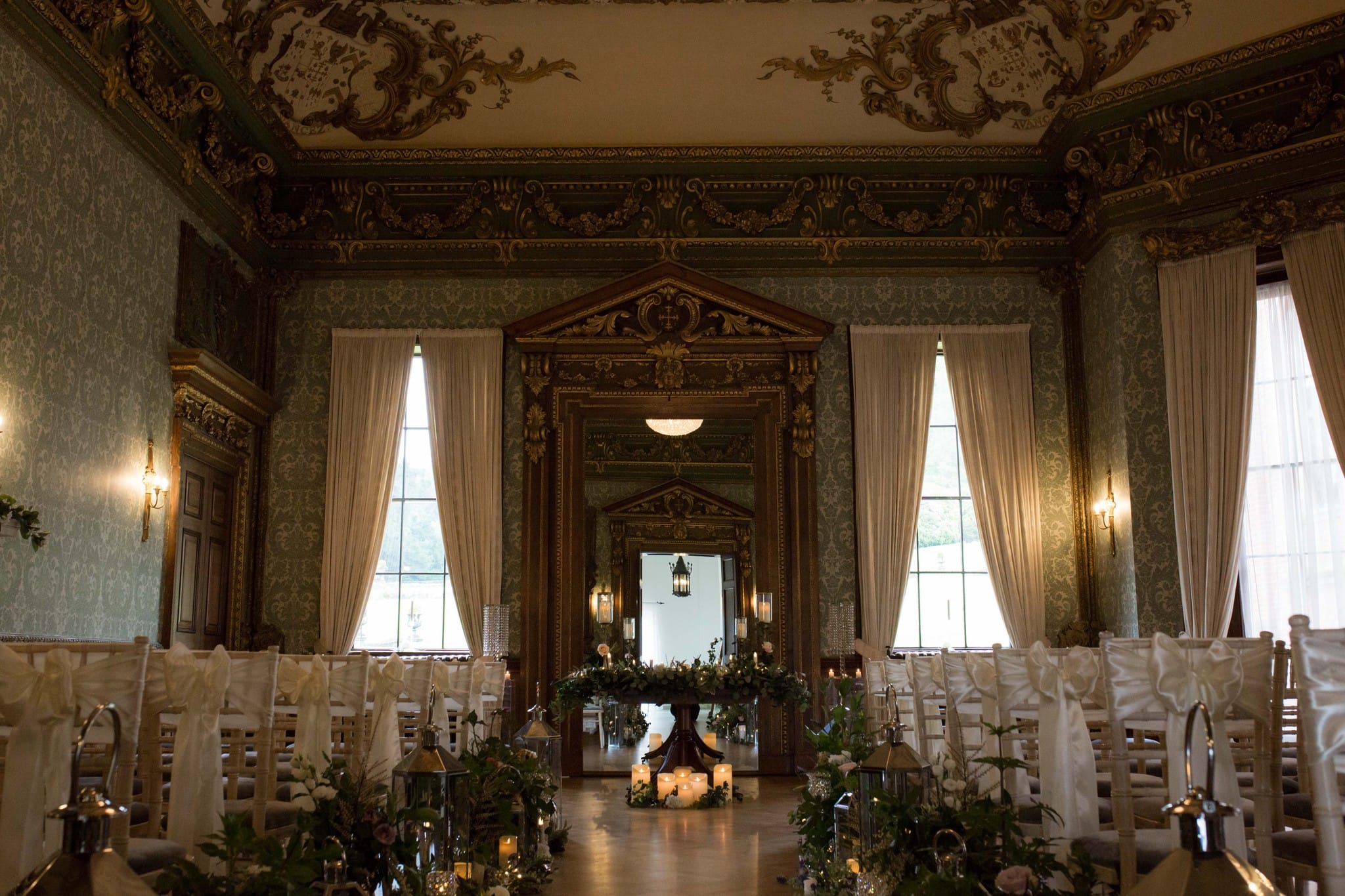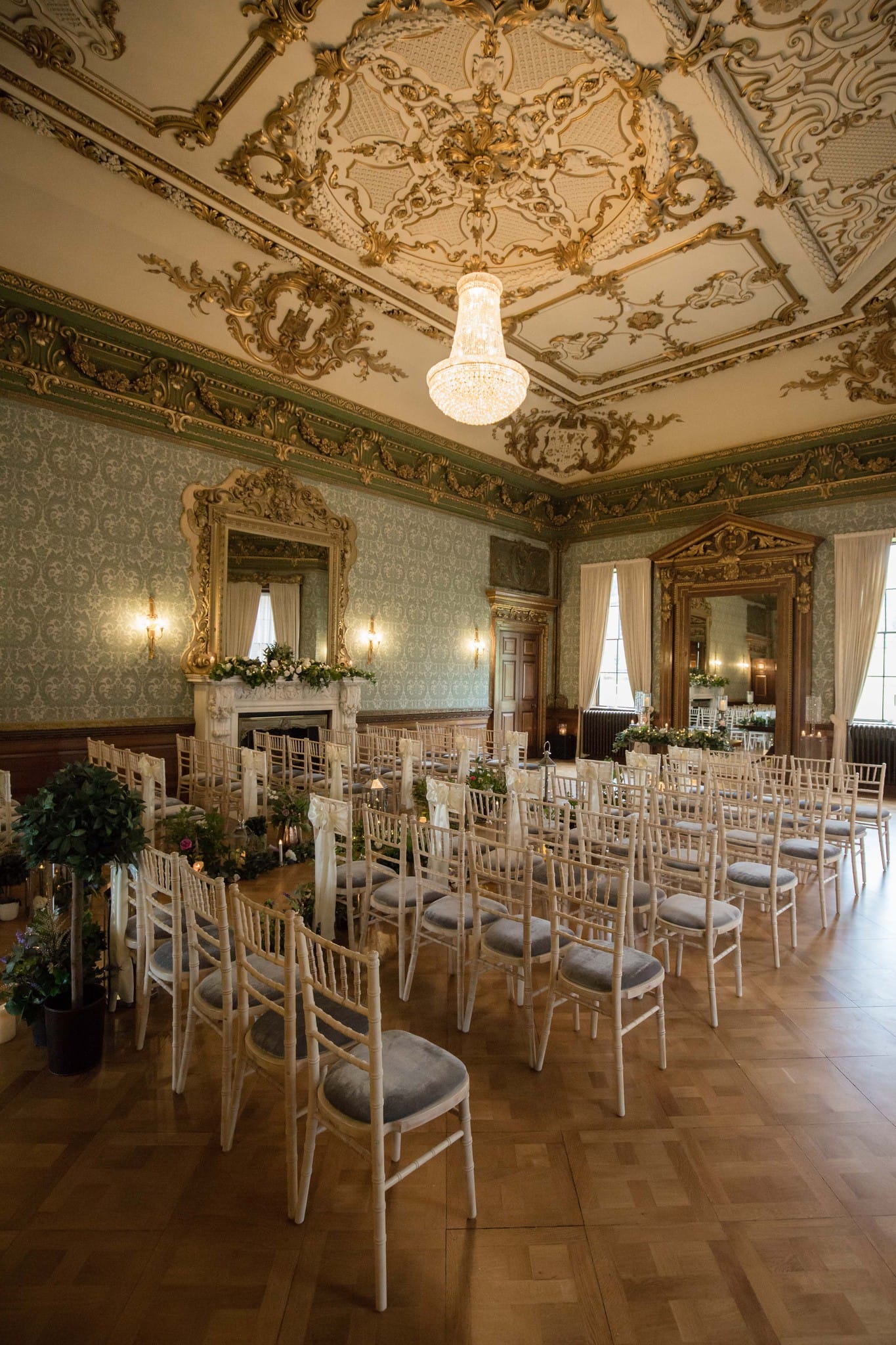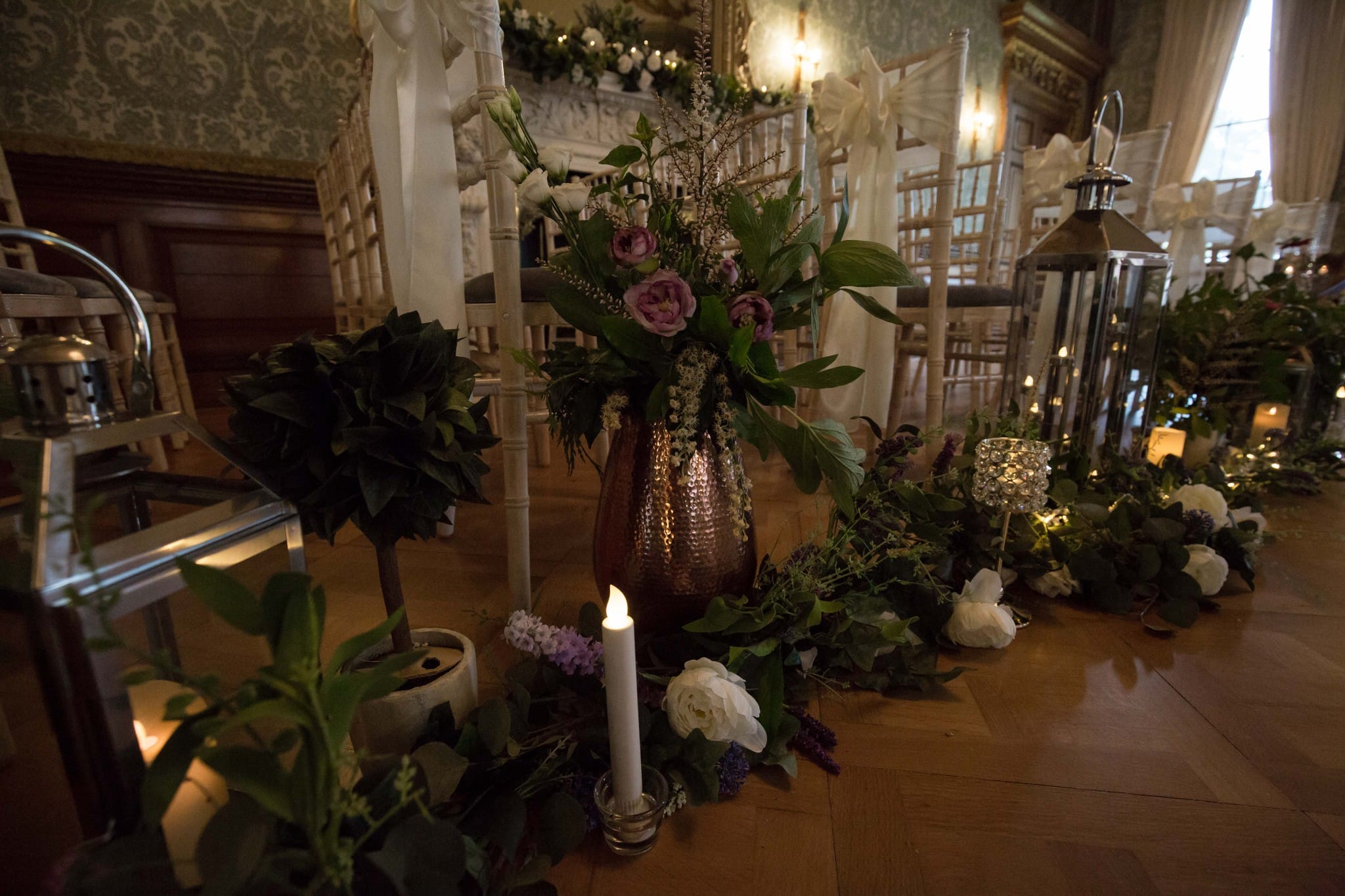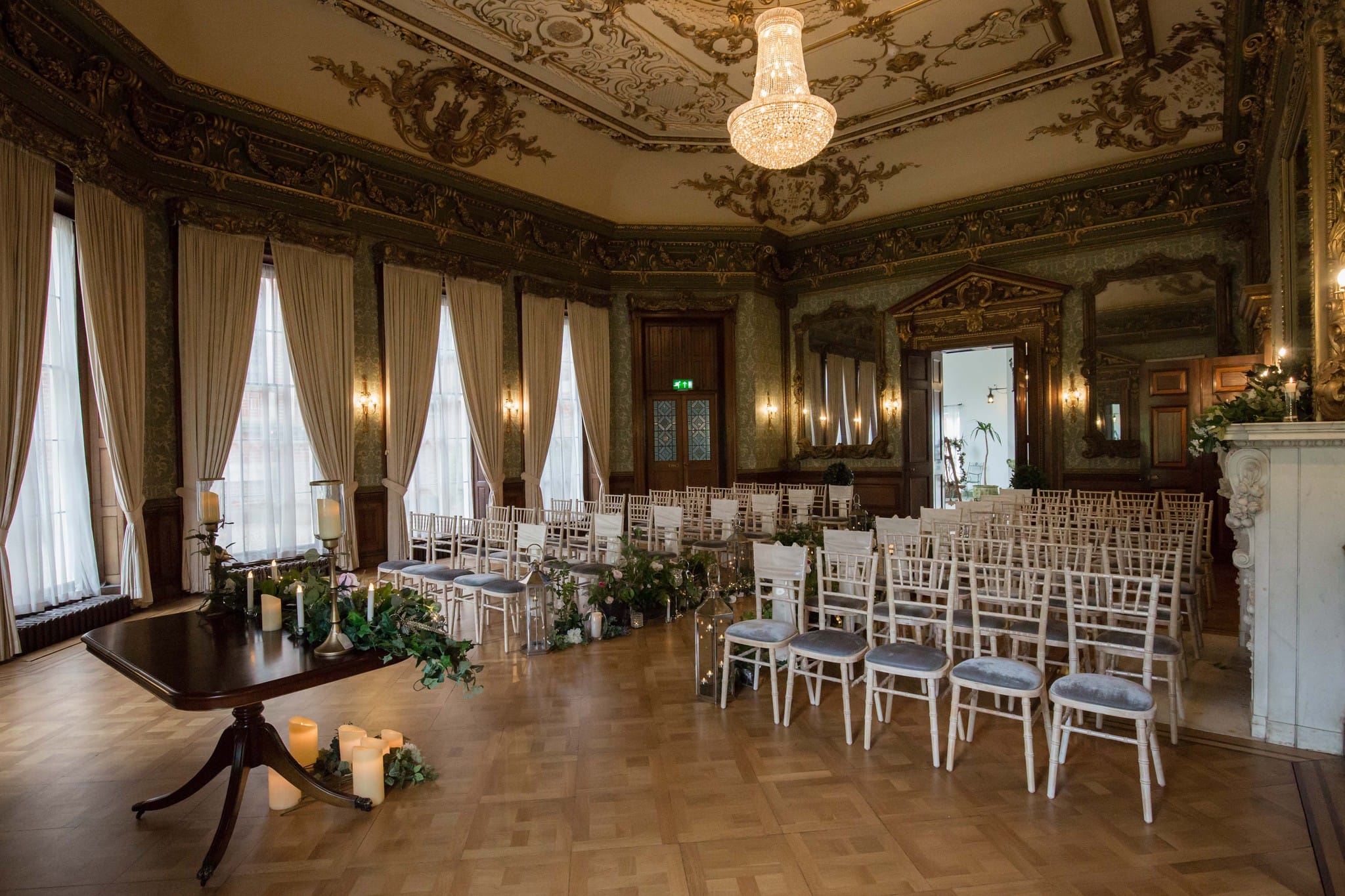 Suzanne at Heavenly Brides and Belles in Shrewsbury has some of the most beautiful gowns in Shropshire in my opinion and very kindly loaned us four beautiful outfits including three dresses and a bridal jumpsuit which we teamed with a leather jacket by Wrexham based The Emerald Fox. This was the perfect start for the boho look modelled by Rose and accompanied by the most striking flower crown and boho influenced bouquet created by Market Drayton based Di Shackson. For her hair, Jayde created a gorgeous flowing boho look to compliment the statement make up created by Sophie.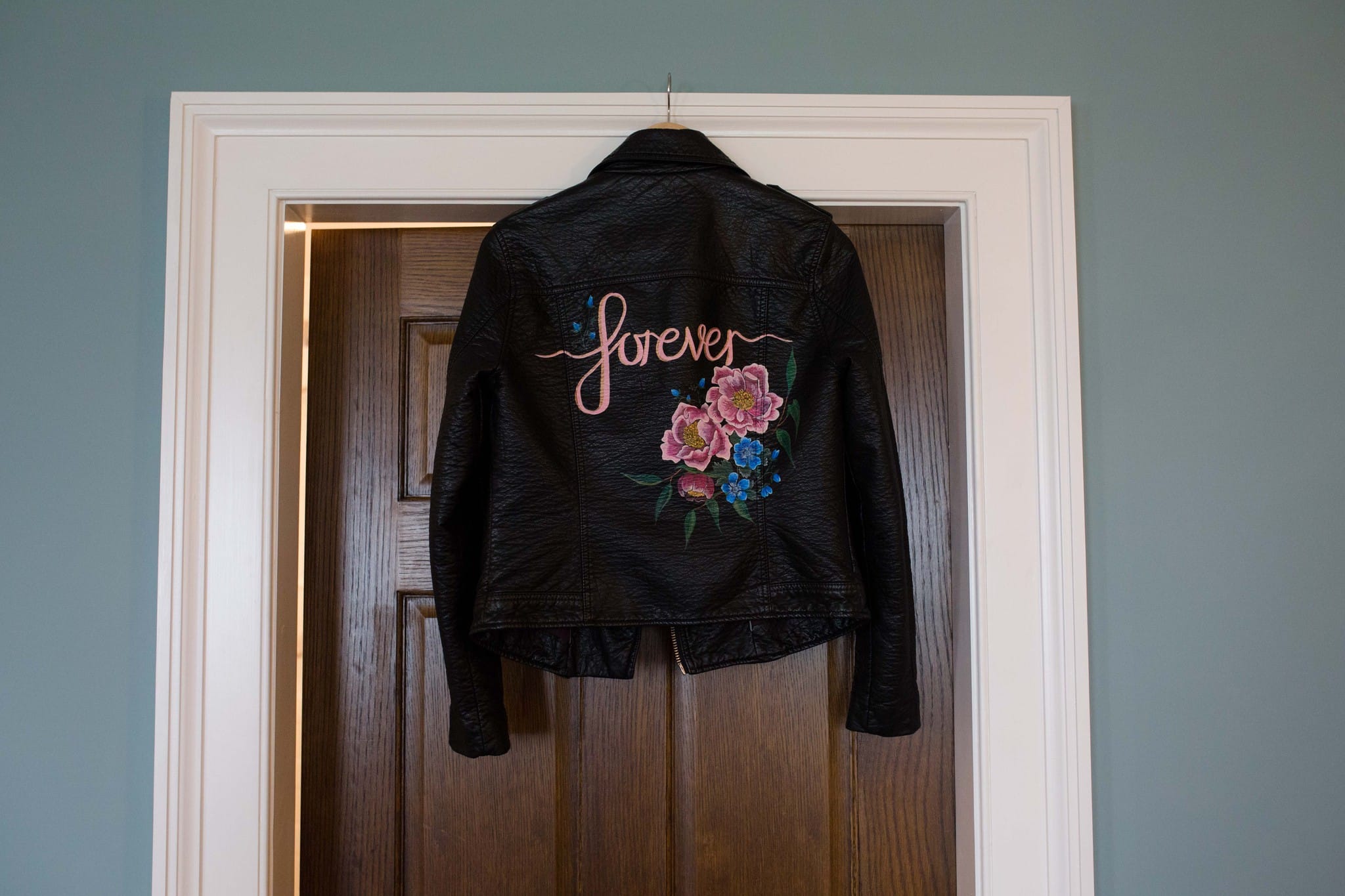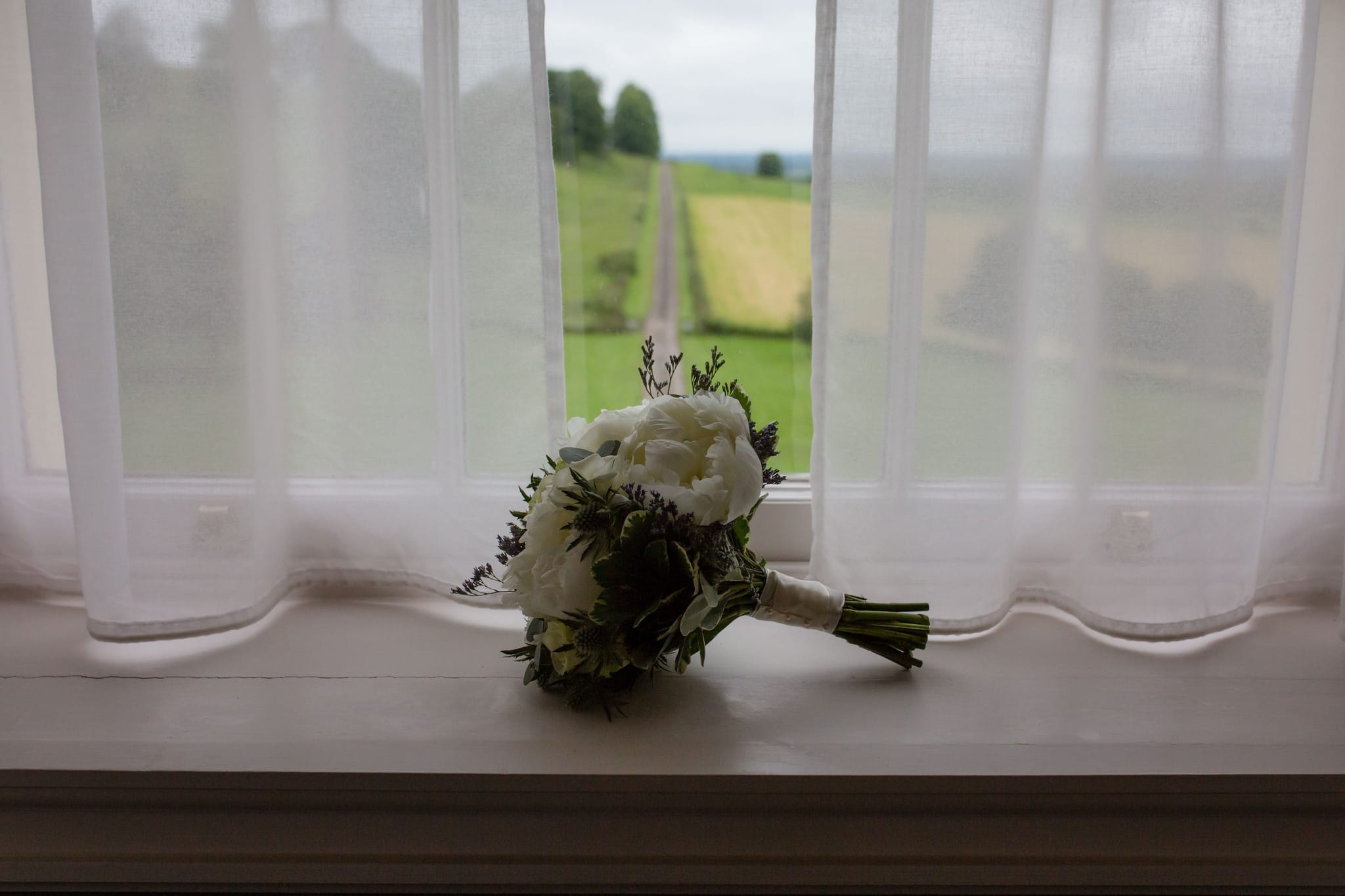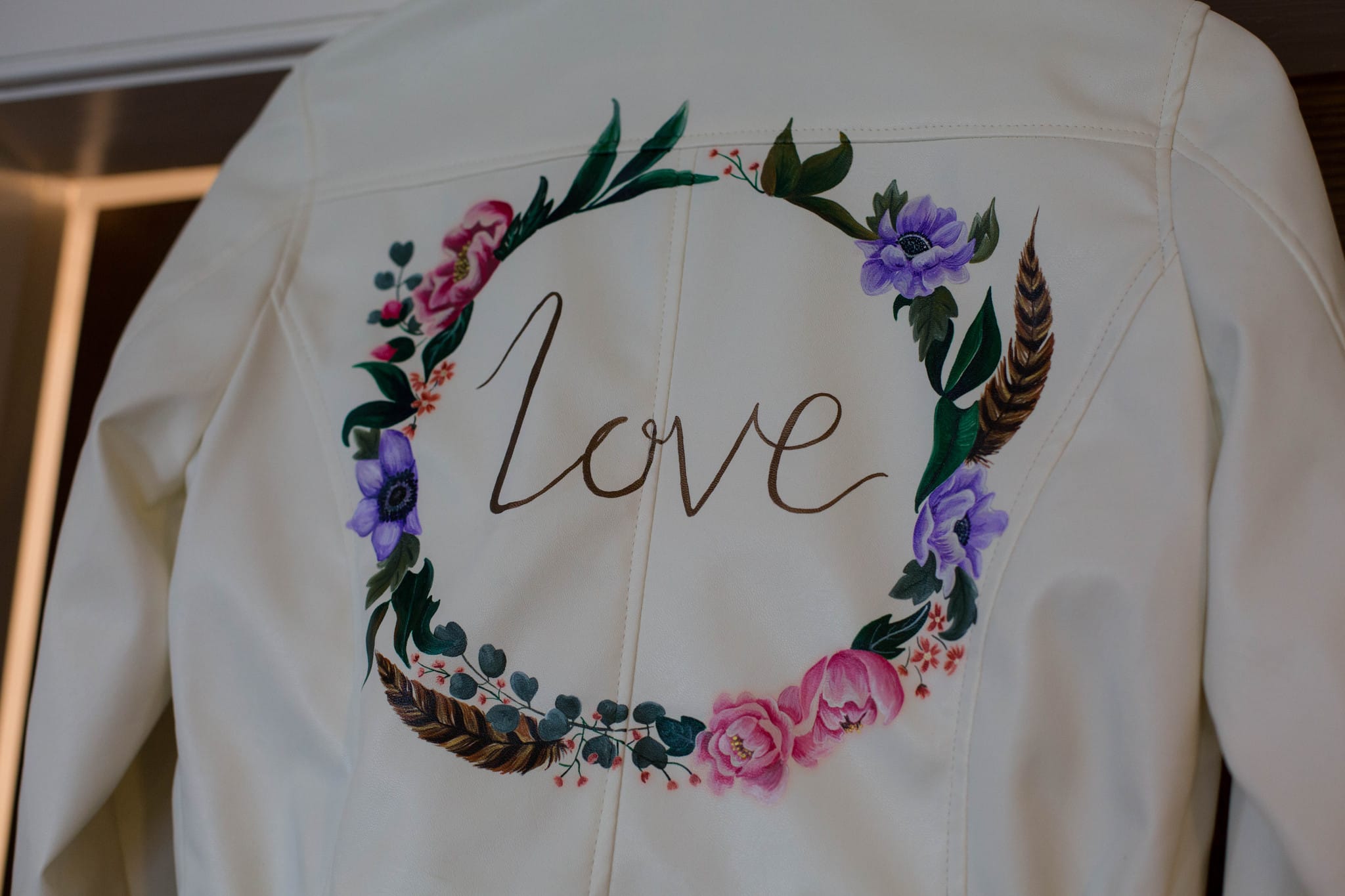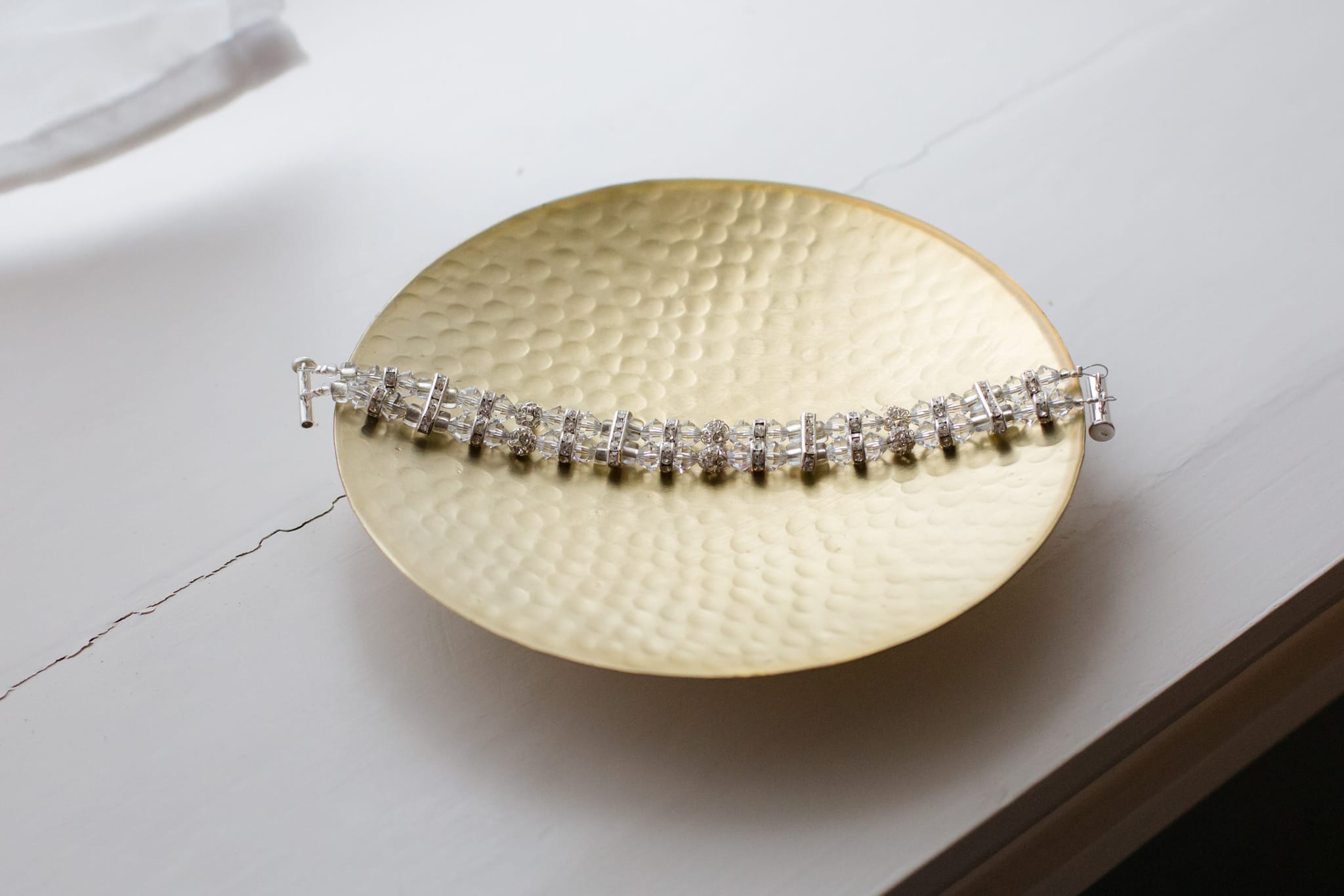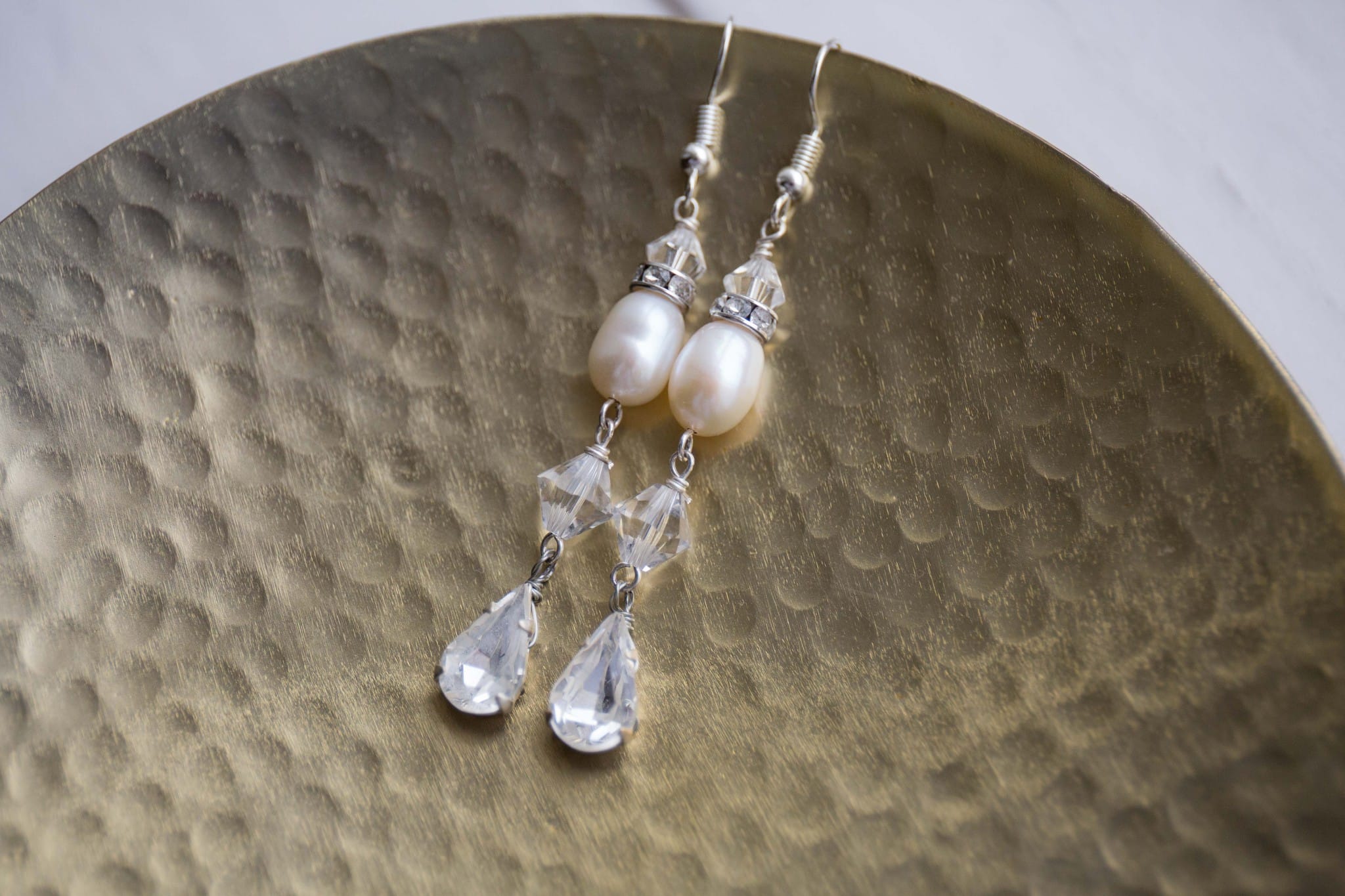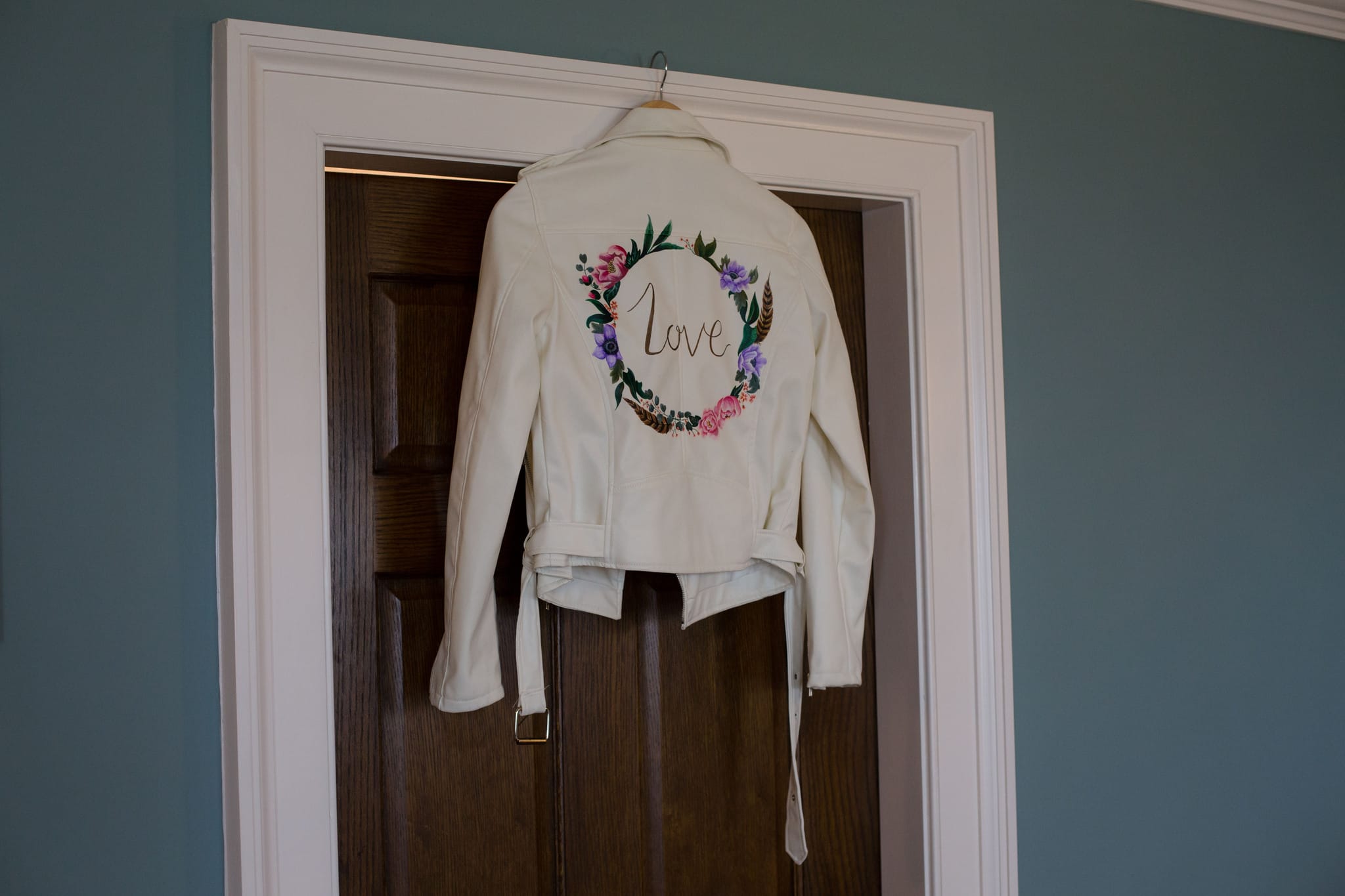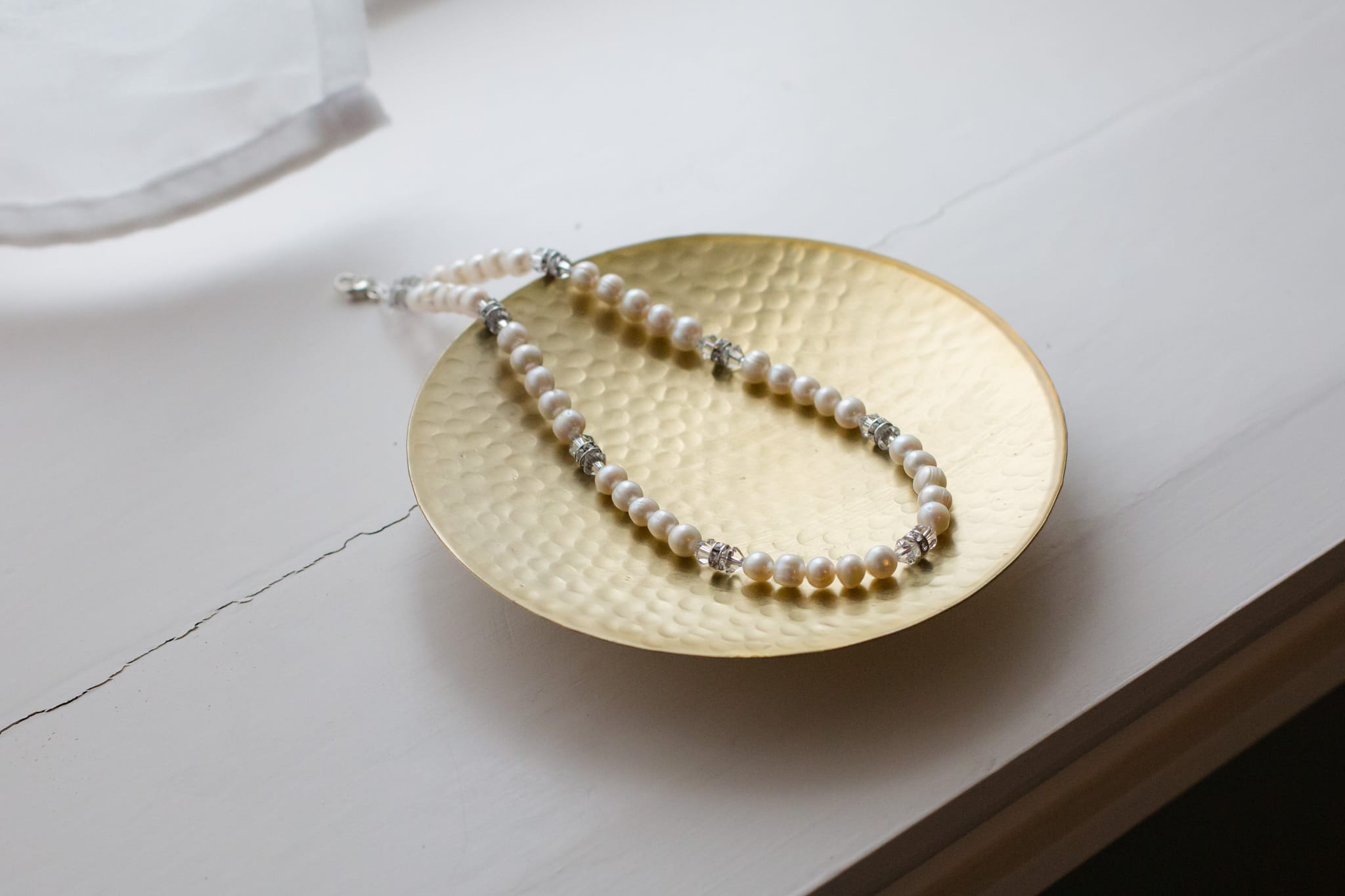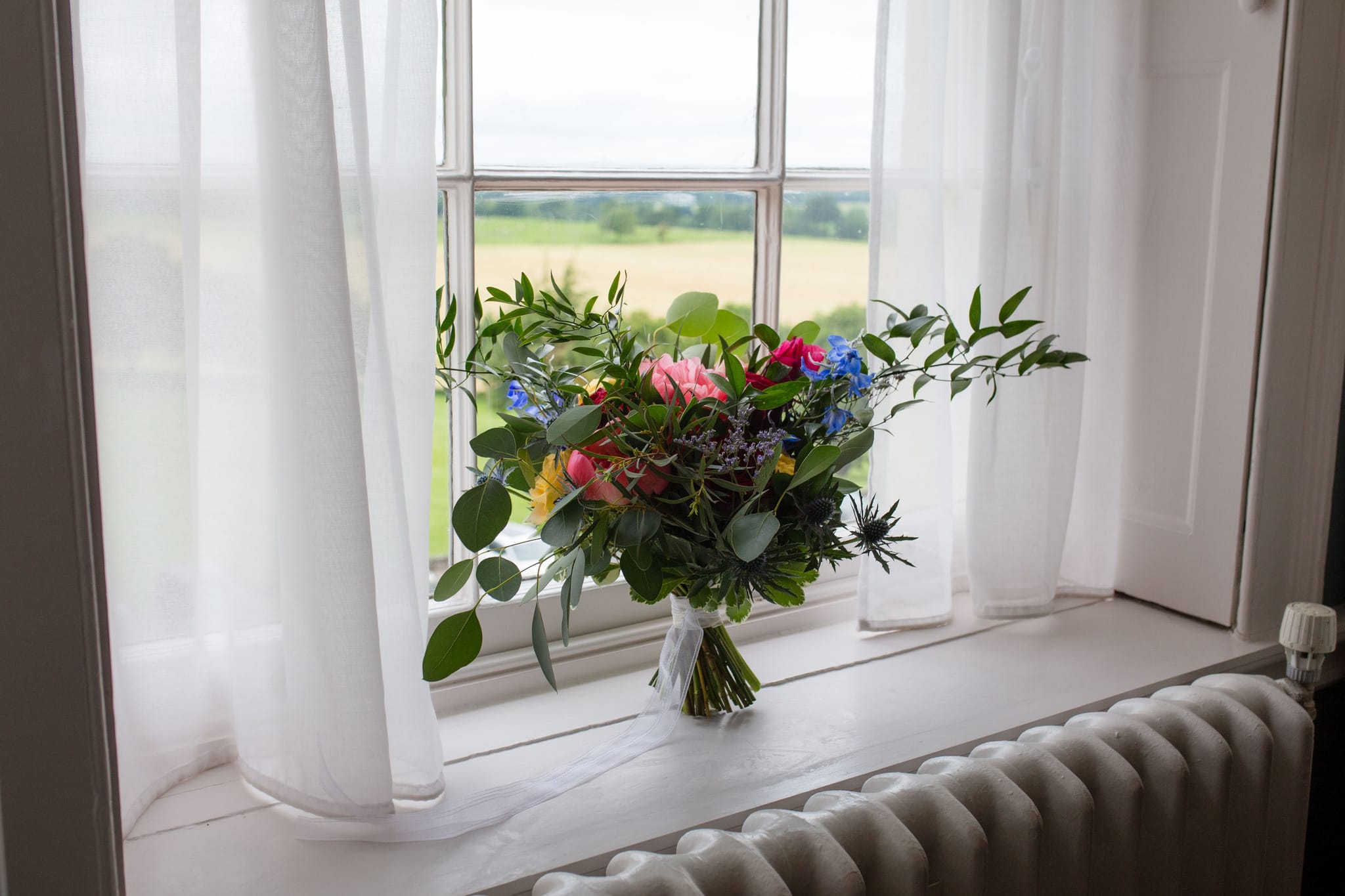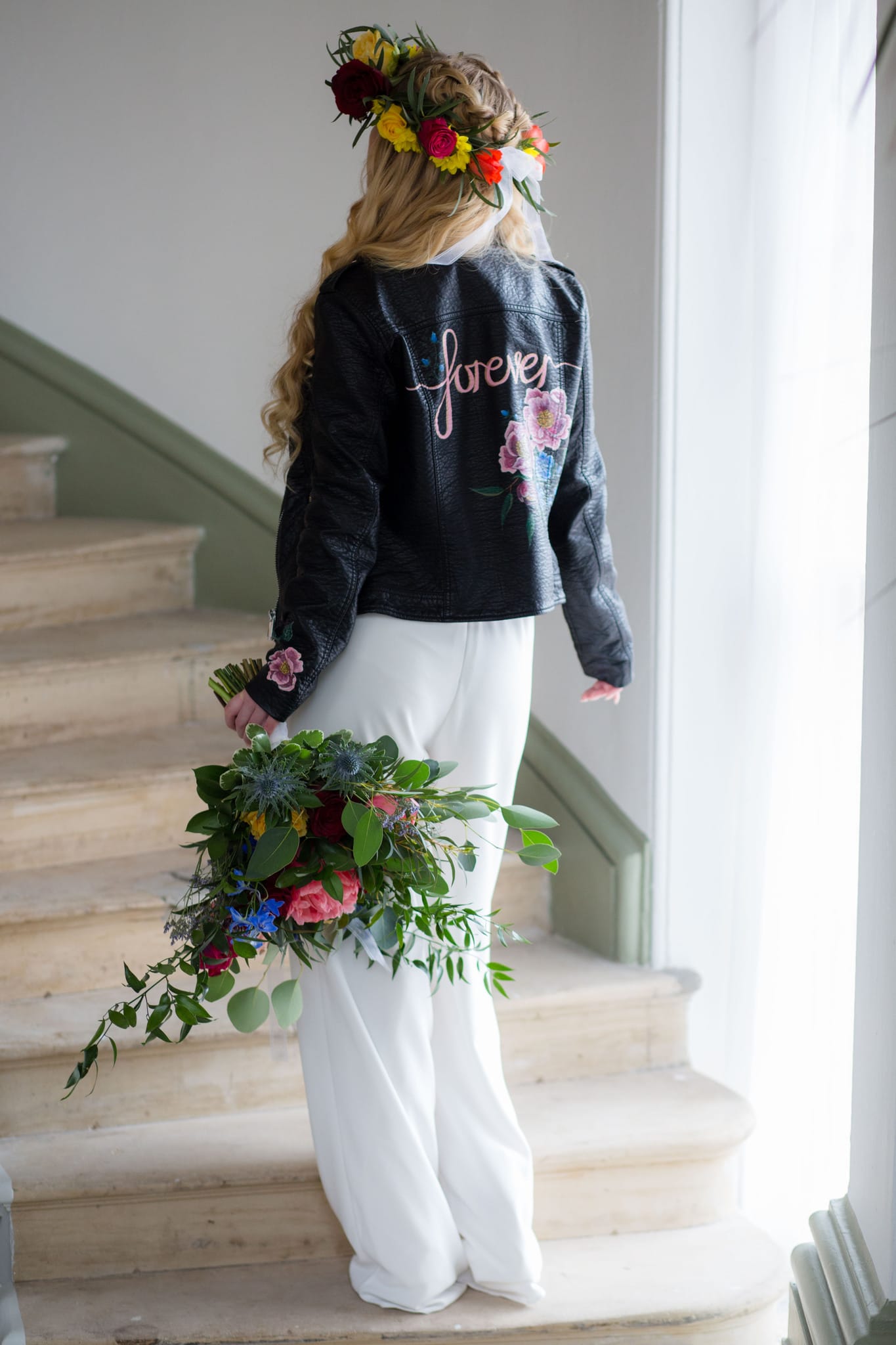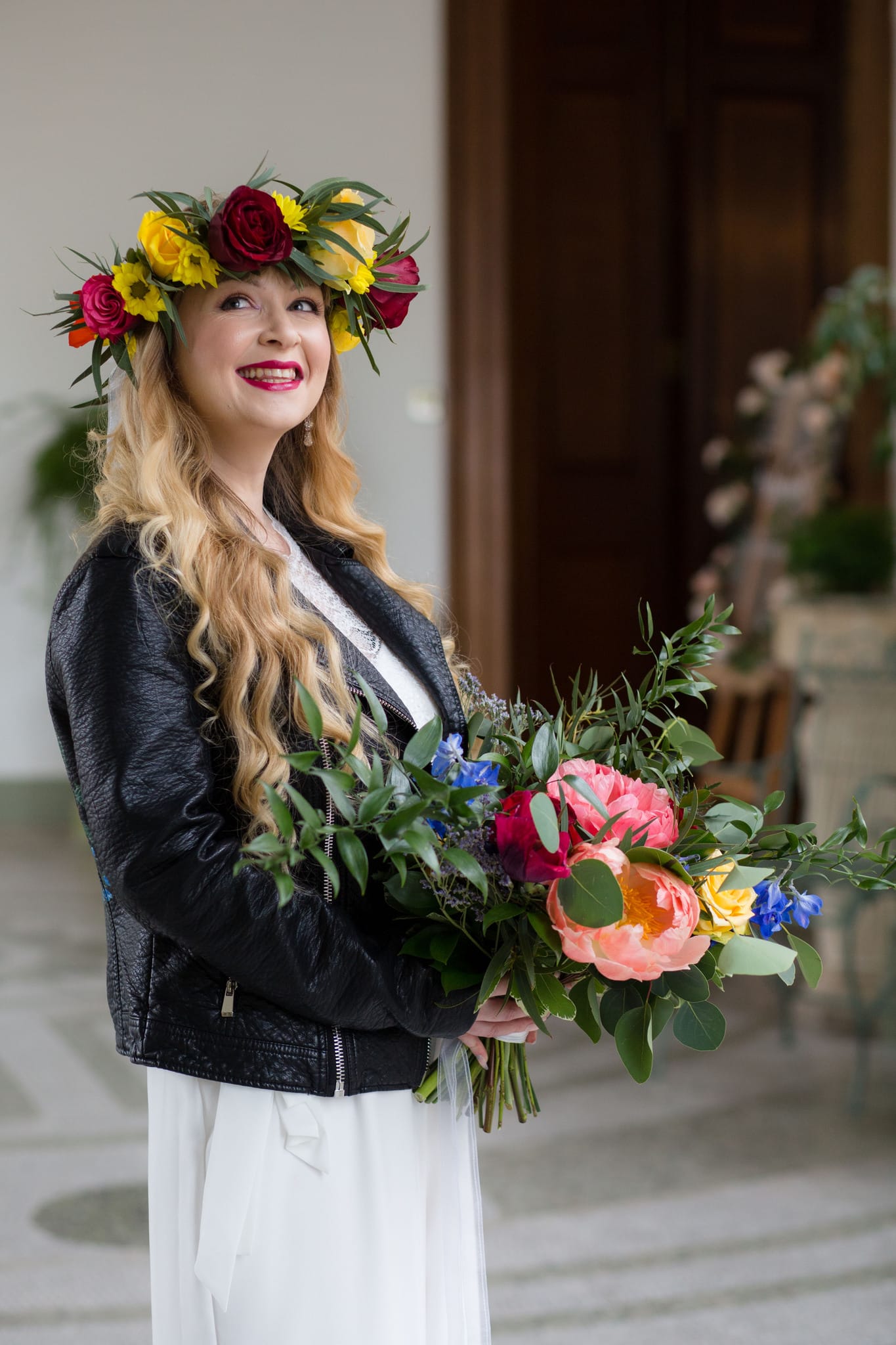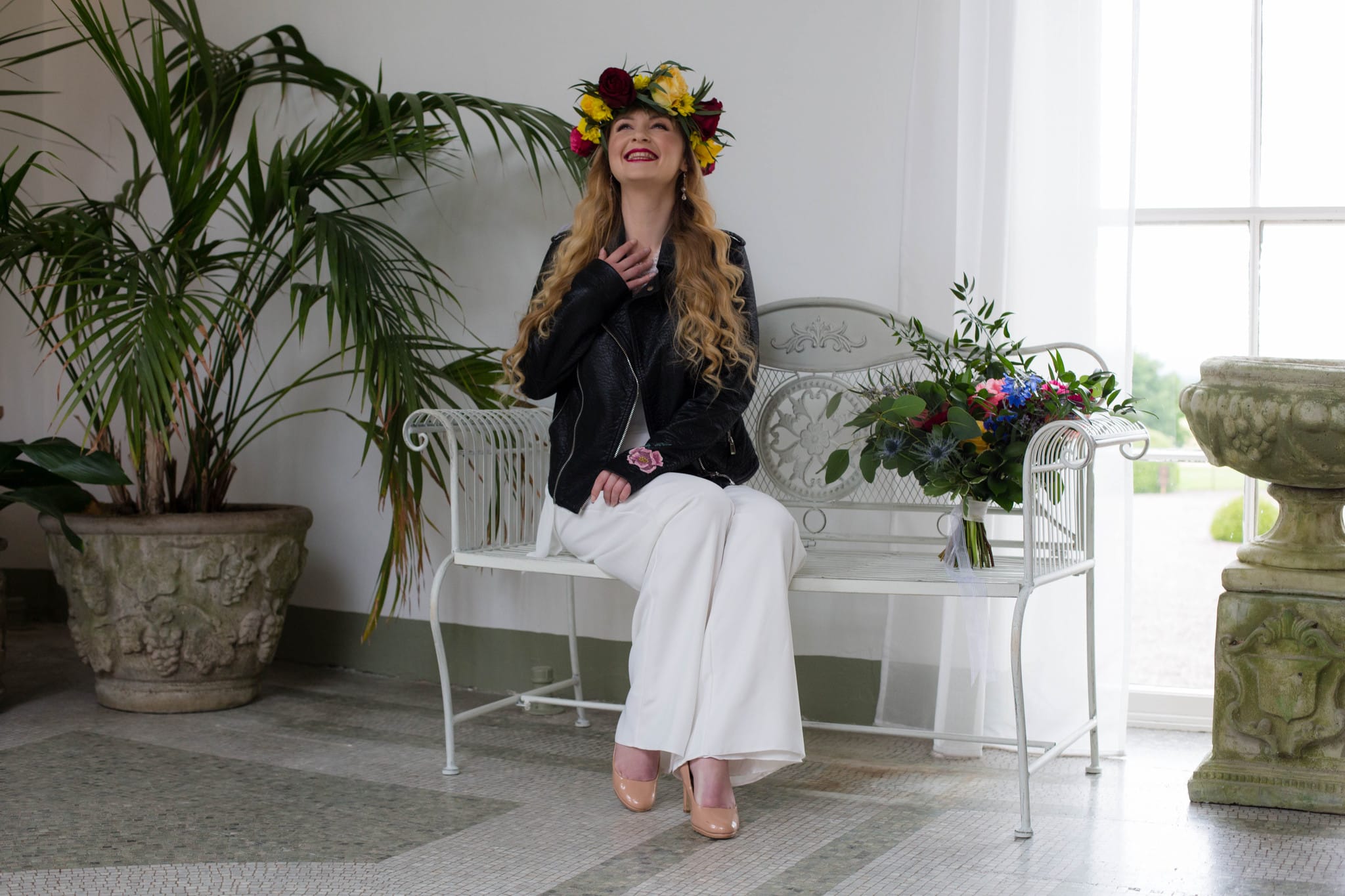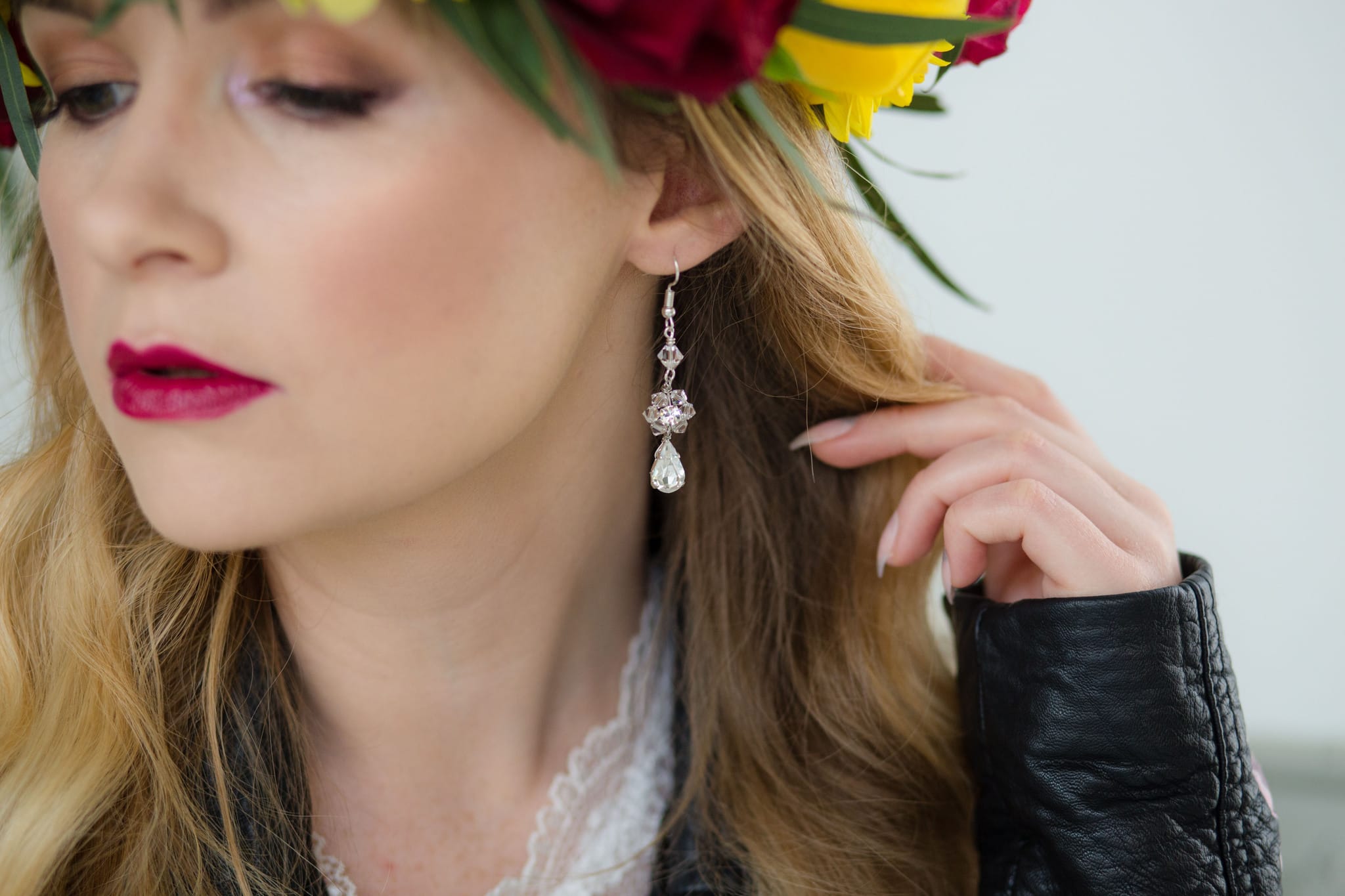 Both of Steph's looks were inspired by the Art Deco elegance of the venue and we wanted to create looks that complimented the look and feel of Hawkstone Hall with simple dresses, clean lines, sleek hair and refined make up. Jewellery and headpiece designer Julieann Bird went above and beyond to ensure the accessories were perfectly in line to the theme; even creating a tiara with Edwardian mother of pearl details! Di created a beautiful and sophisticated bouquet of white flowers and green foliage to accompany this look.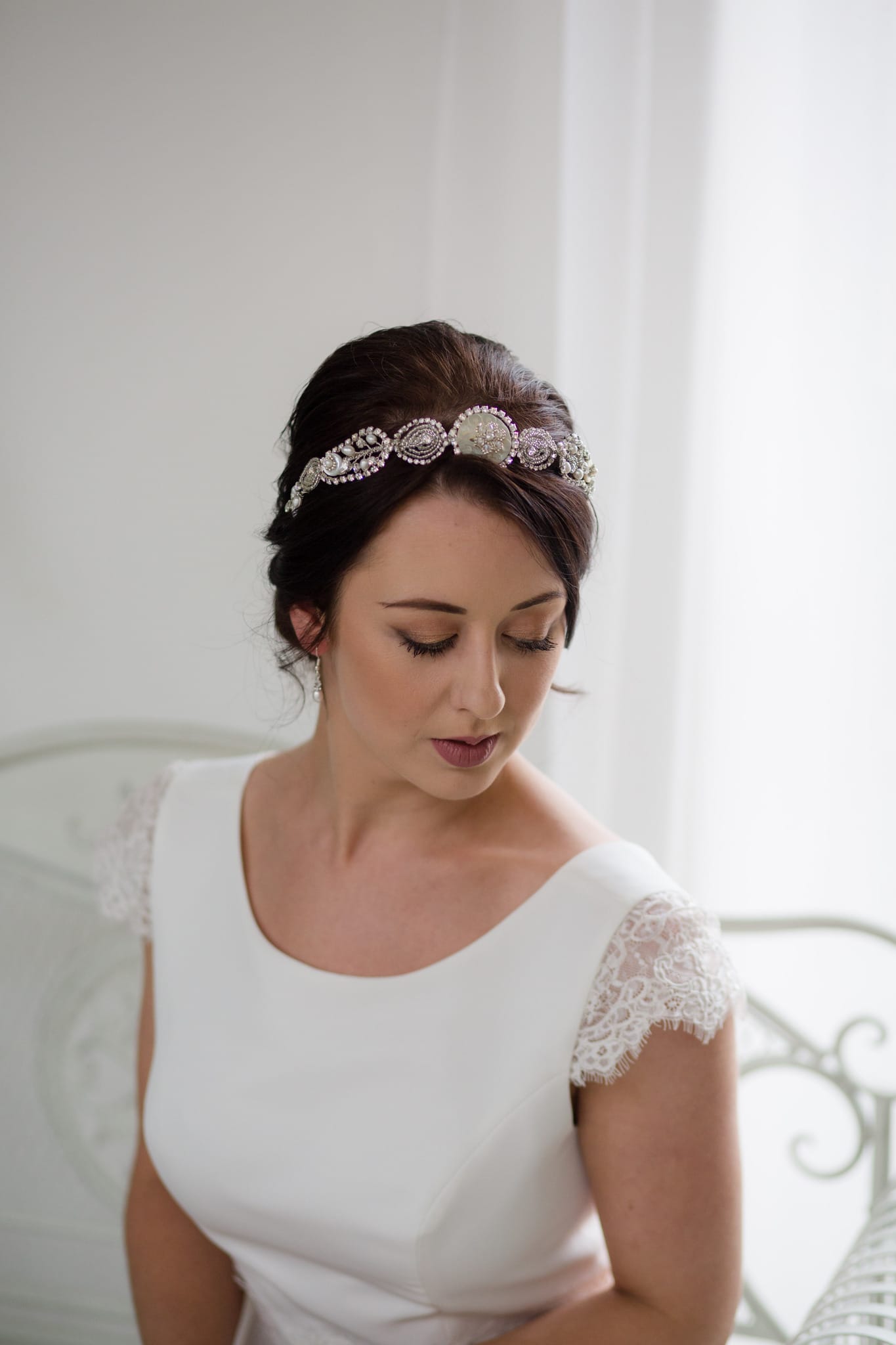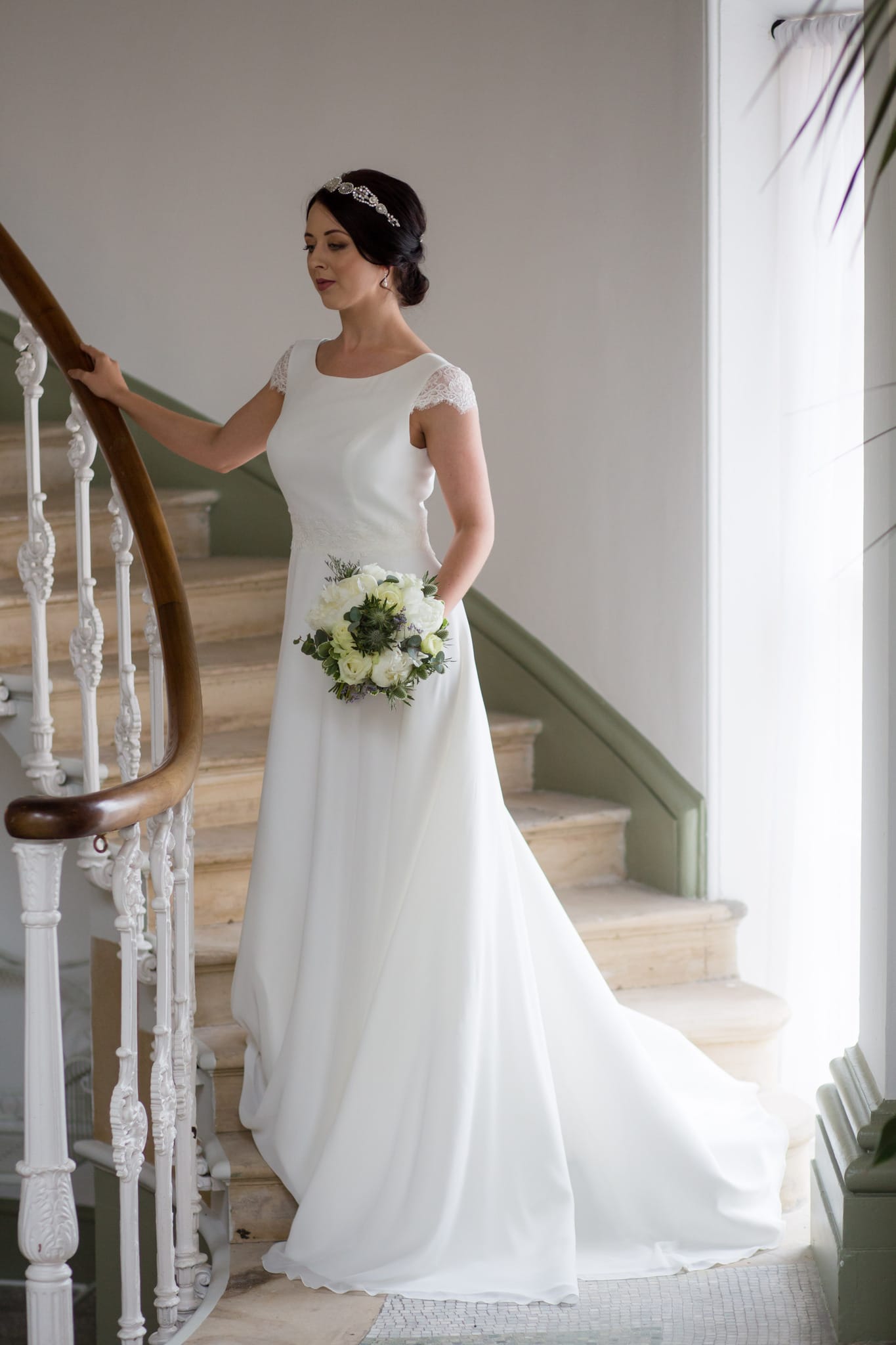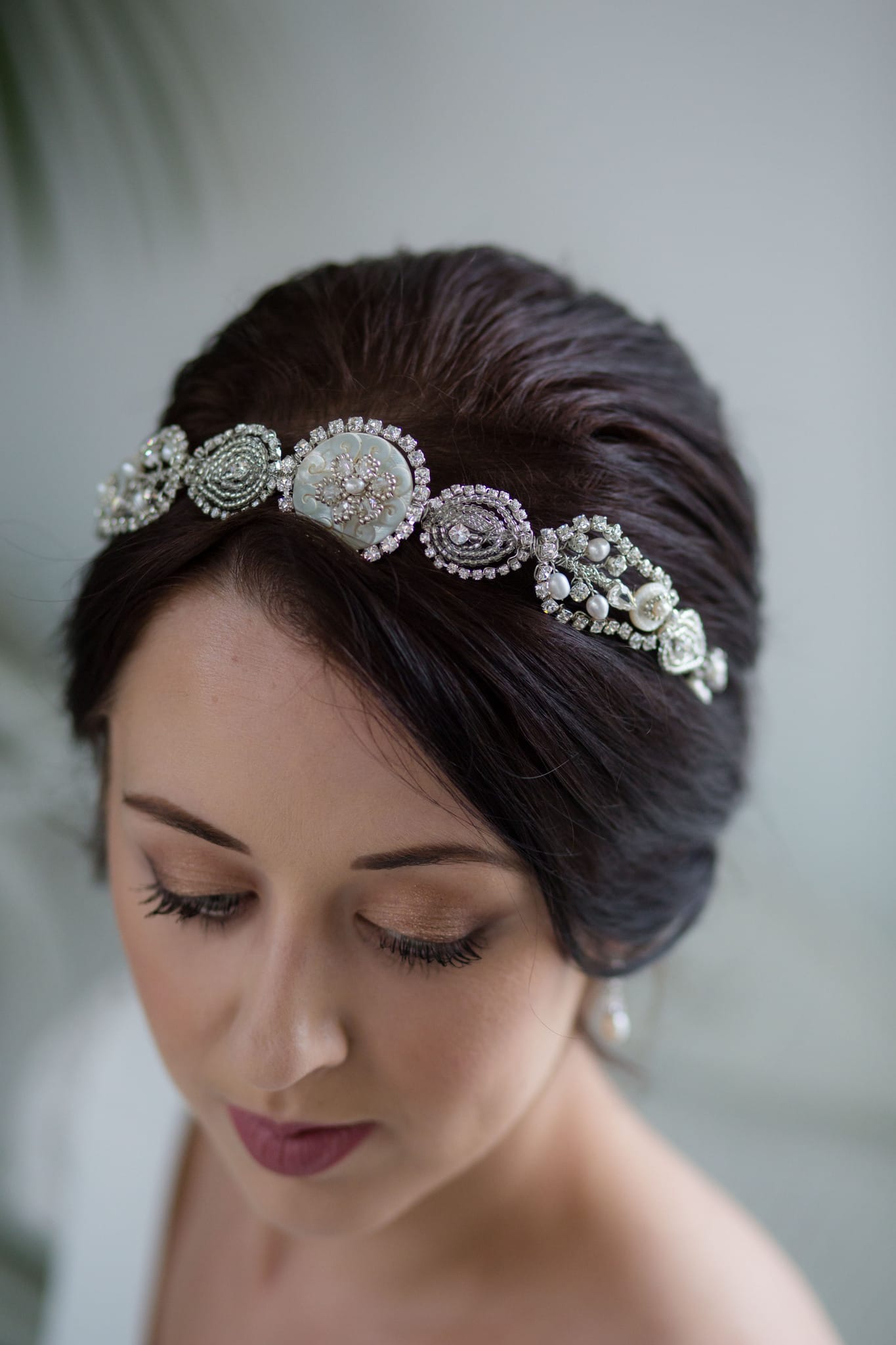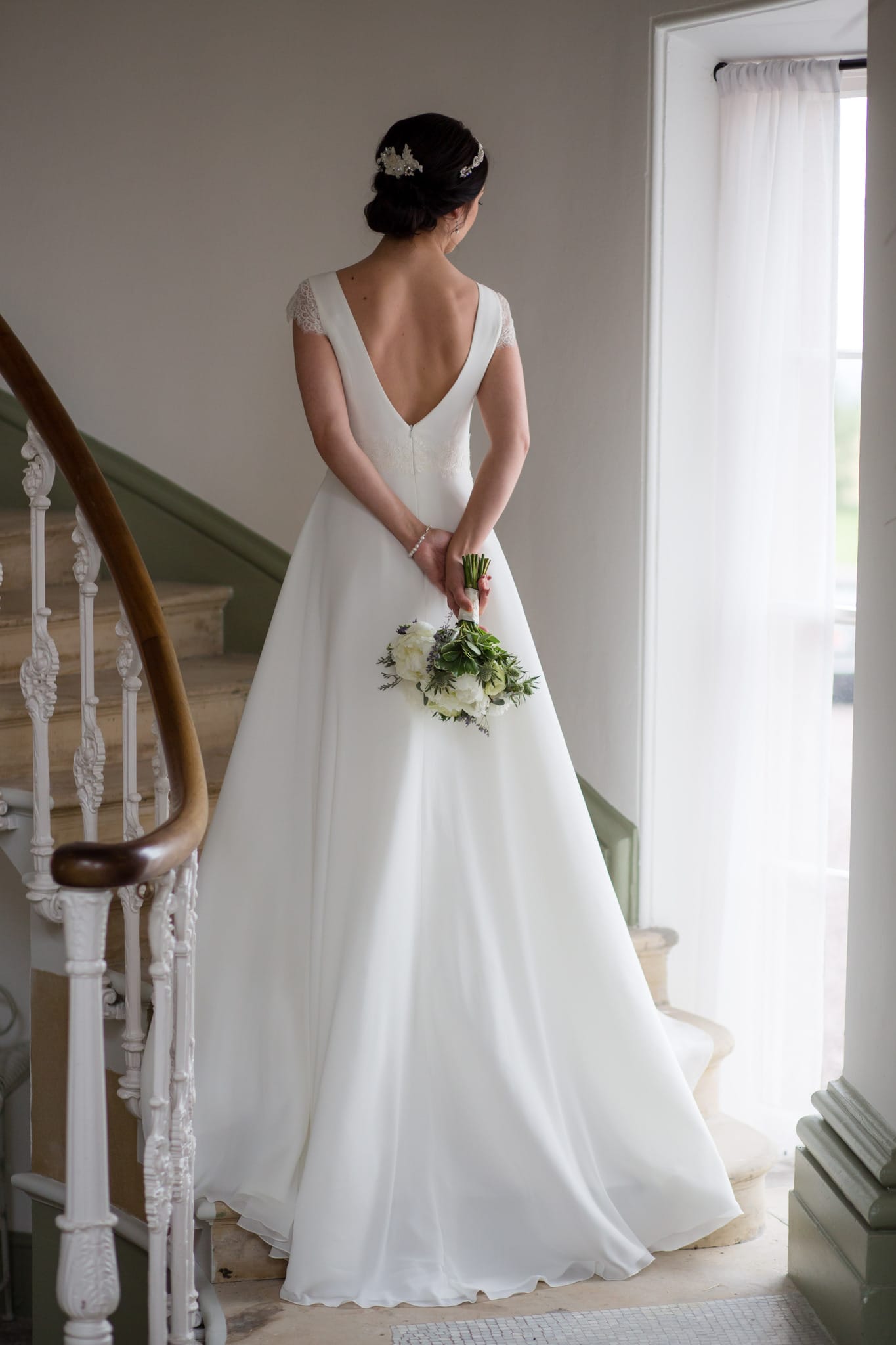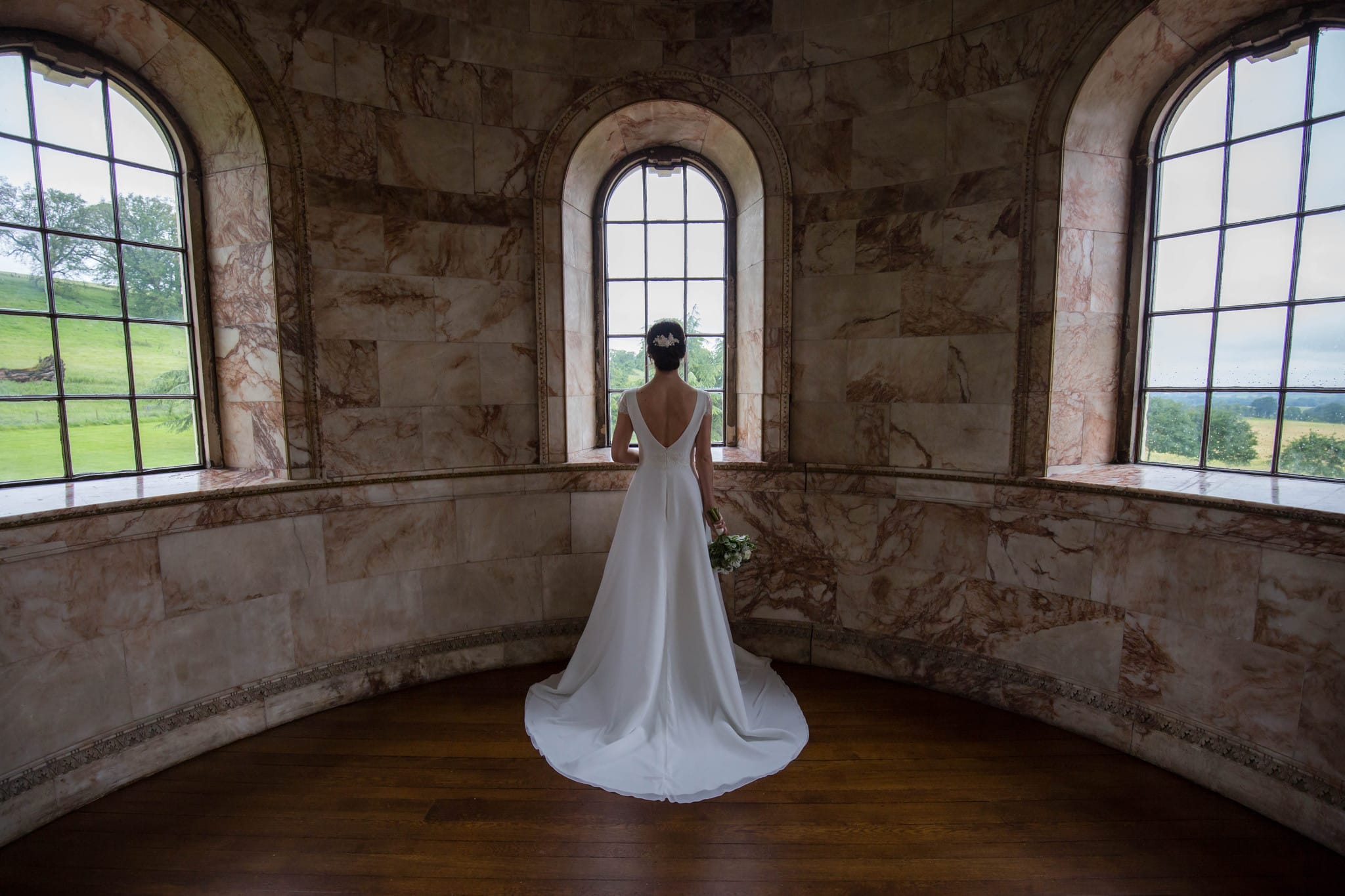 For Rose's second look, her statement make up and boho hair were partnered with a long flowing gown with lace bodice detail and we swapped out the flower crown for a pearl tiara that Julieann crafted after being inspired by the magnolia flowers that grow in her garden.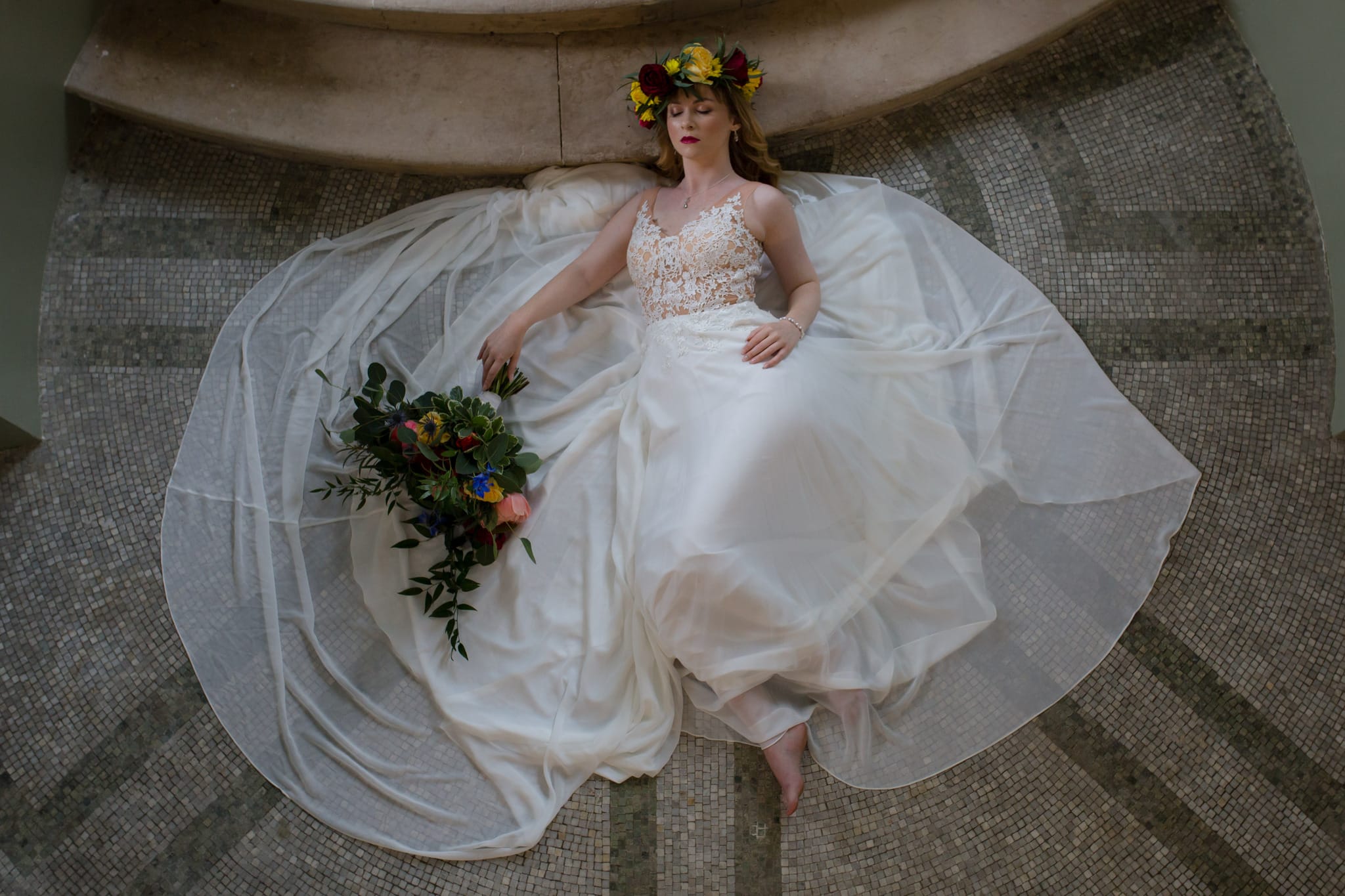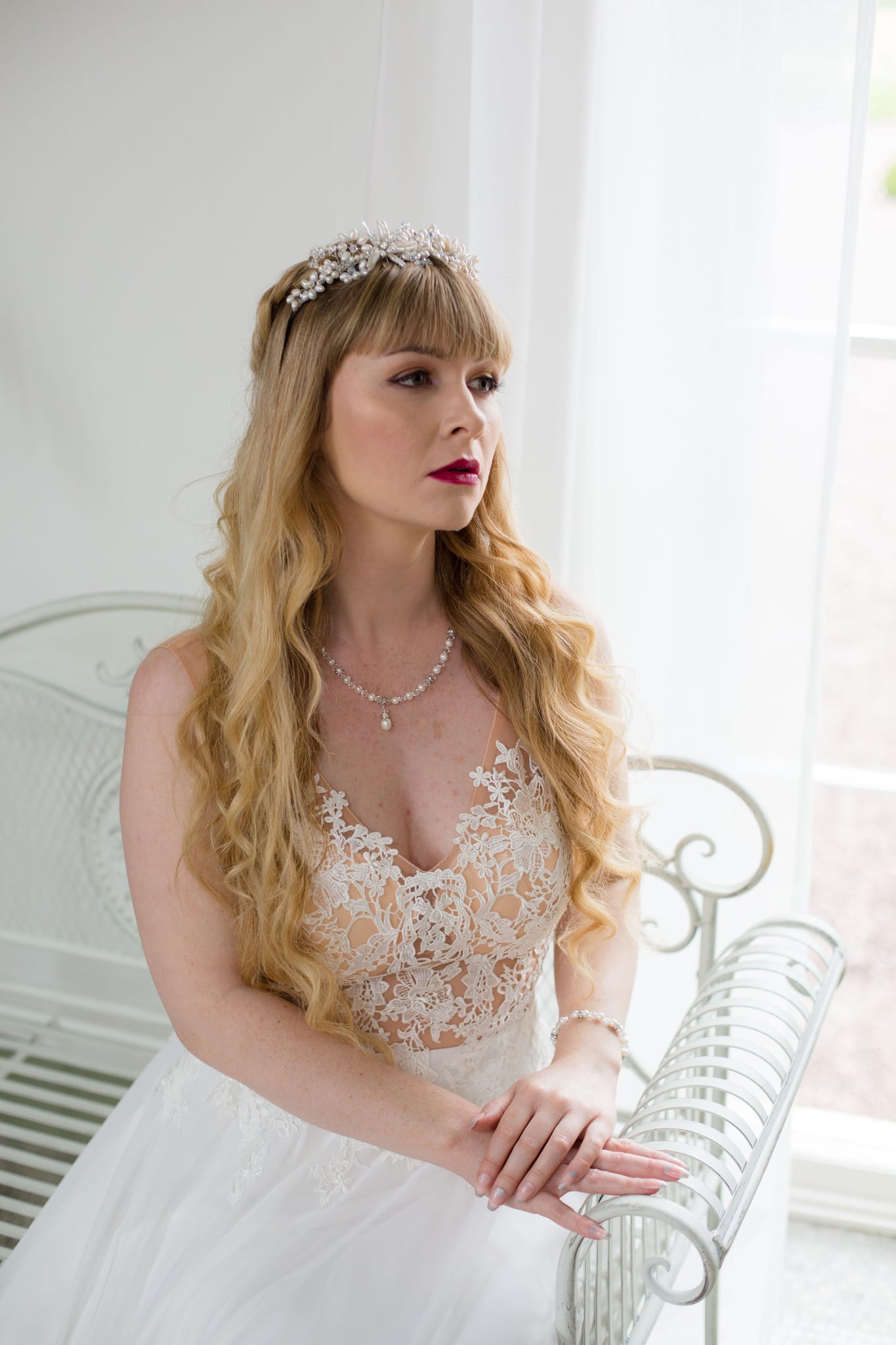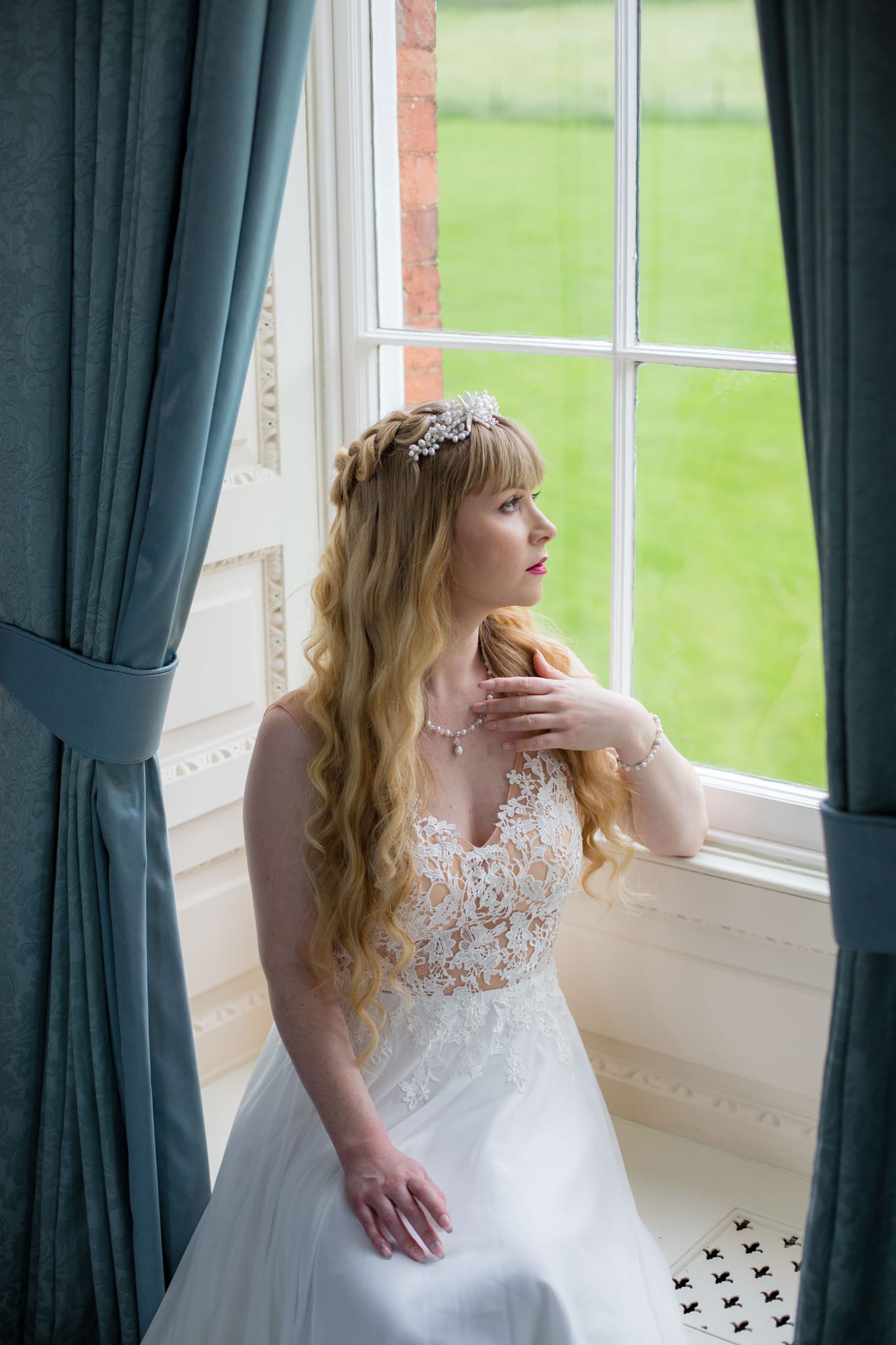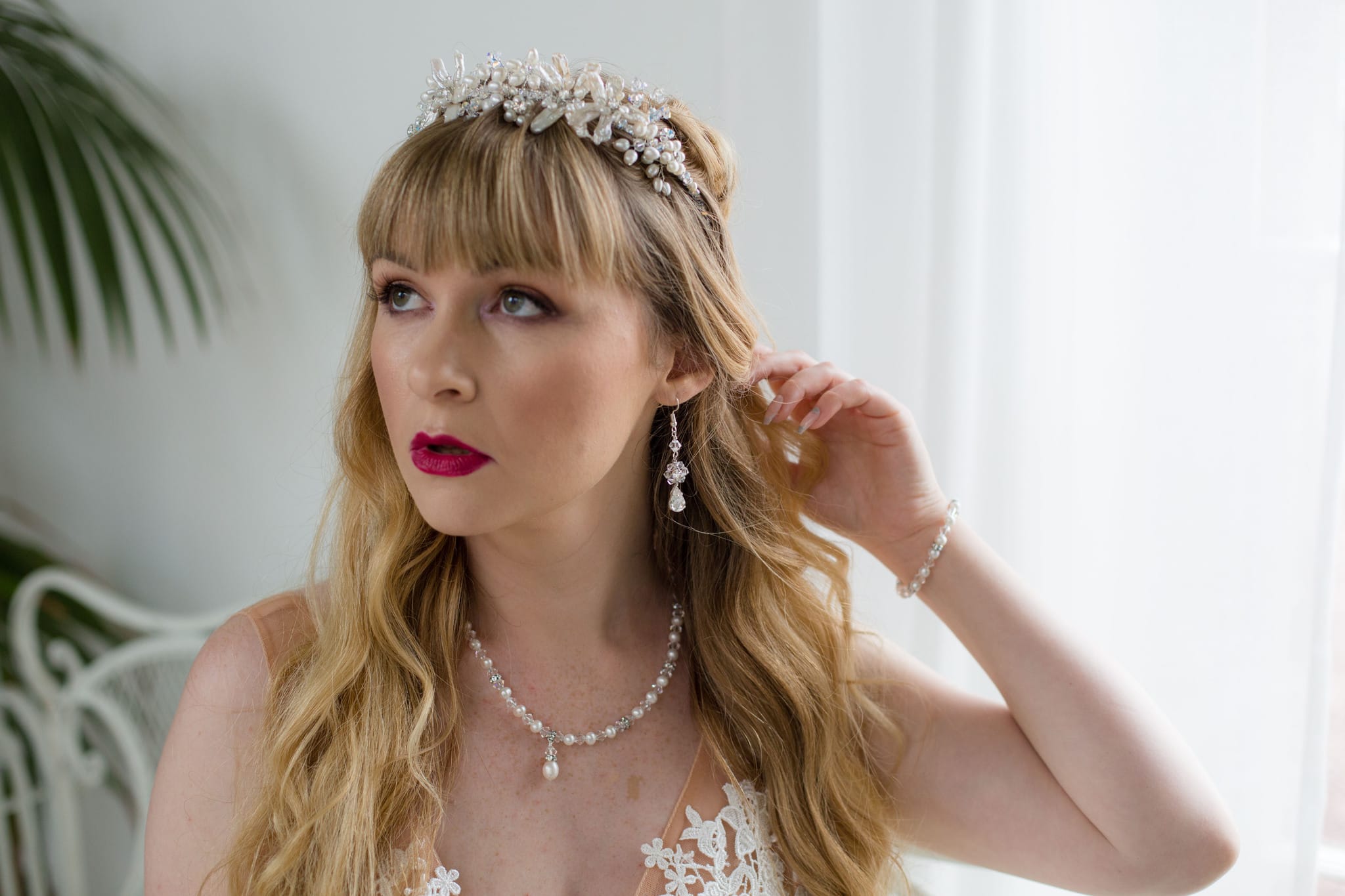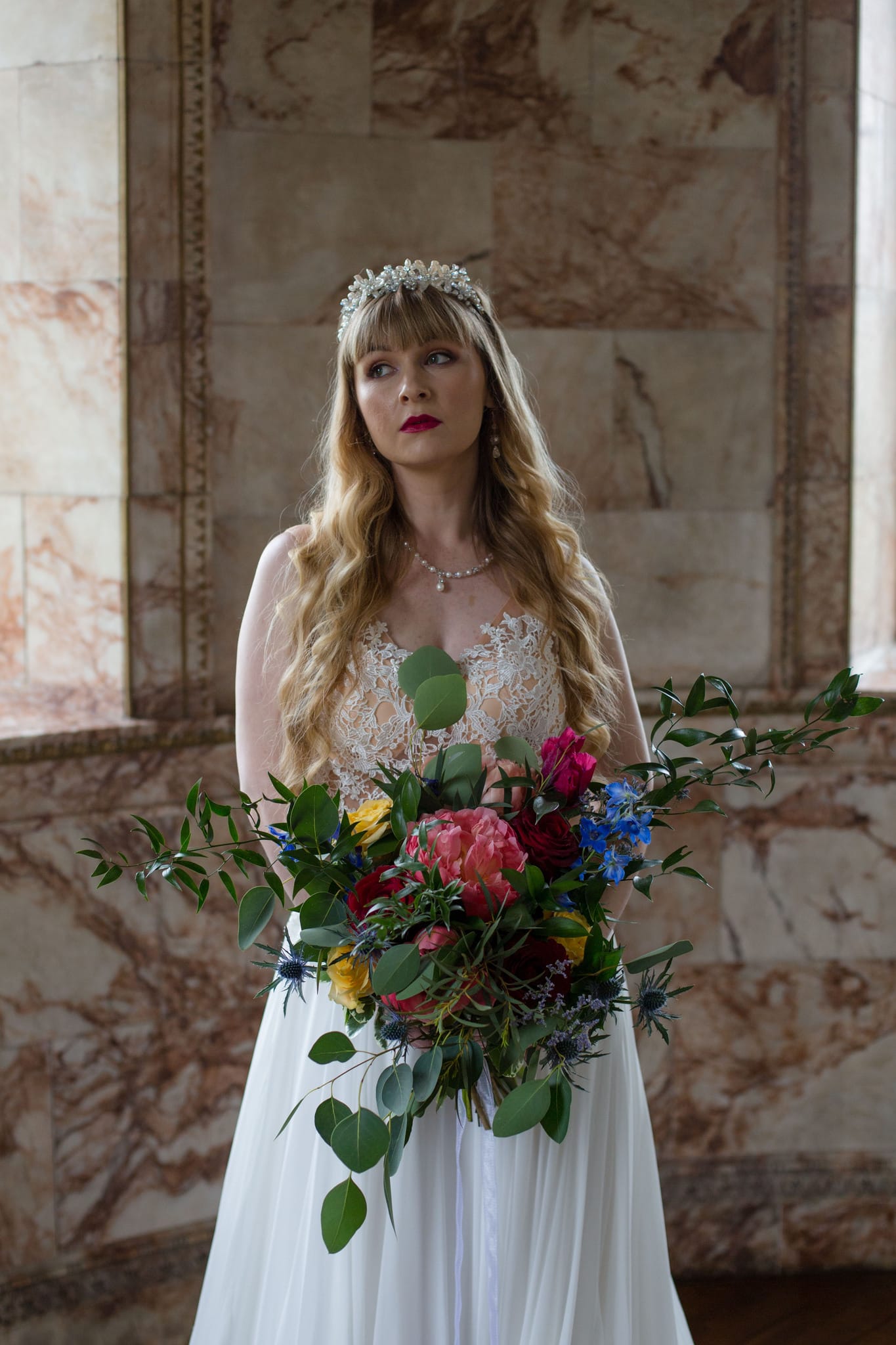 The elegant details continued for Steph's second look and whilst a leather jacket might not have been fitting, the pale turquoise shoes hand painted by Tamsin at The Emerald Fox certainly were! I adore them and they were a big hit with everyone on the shoot.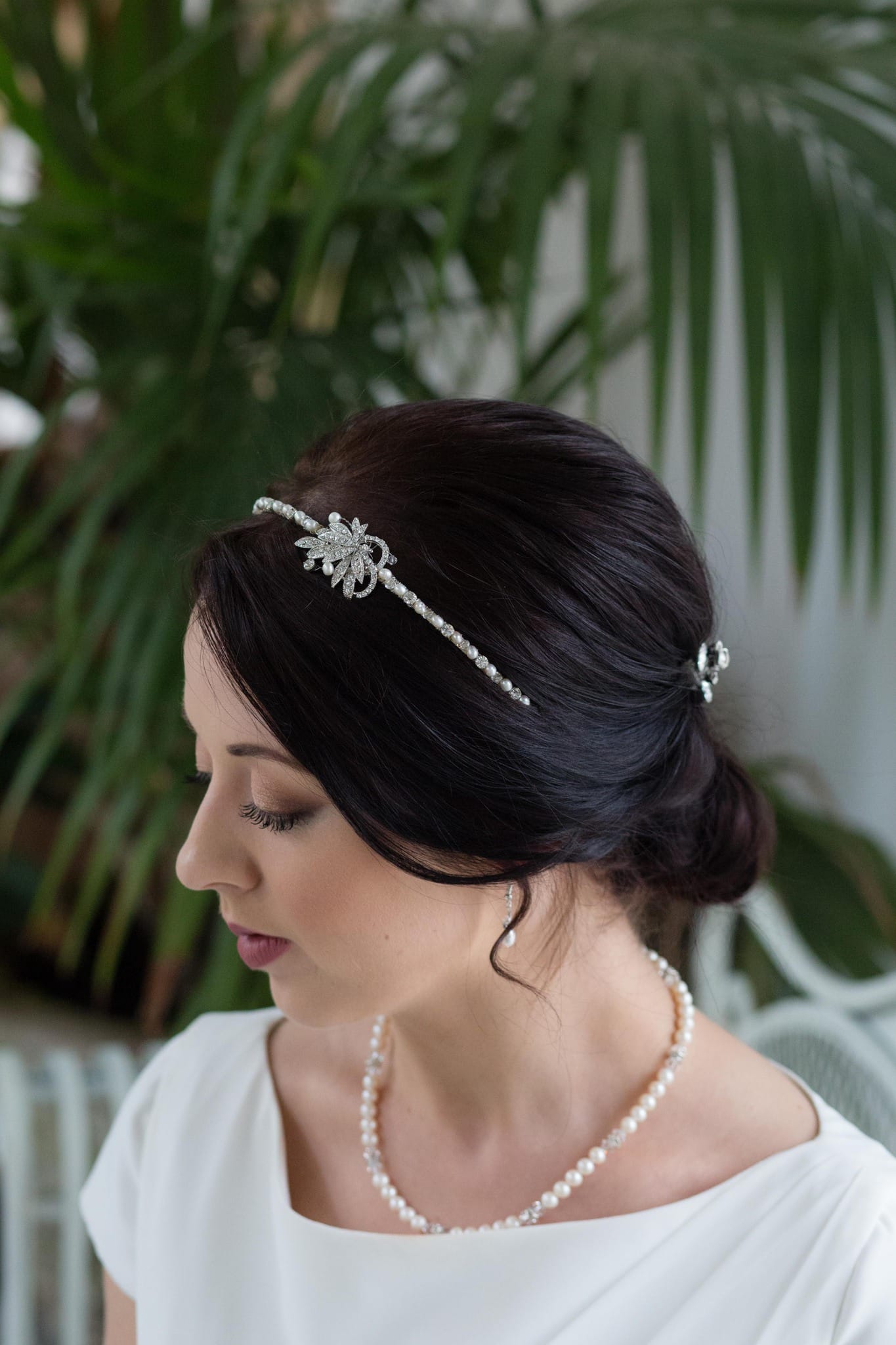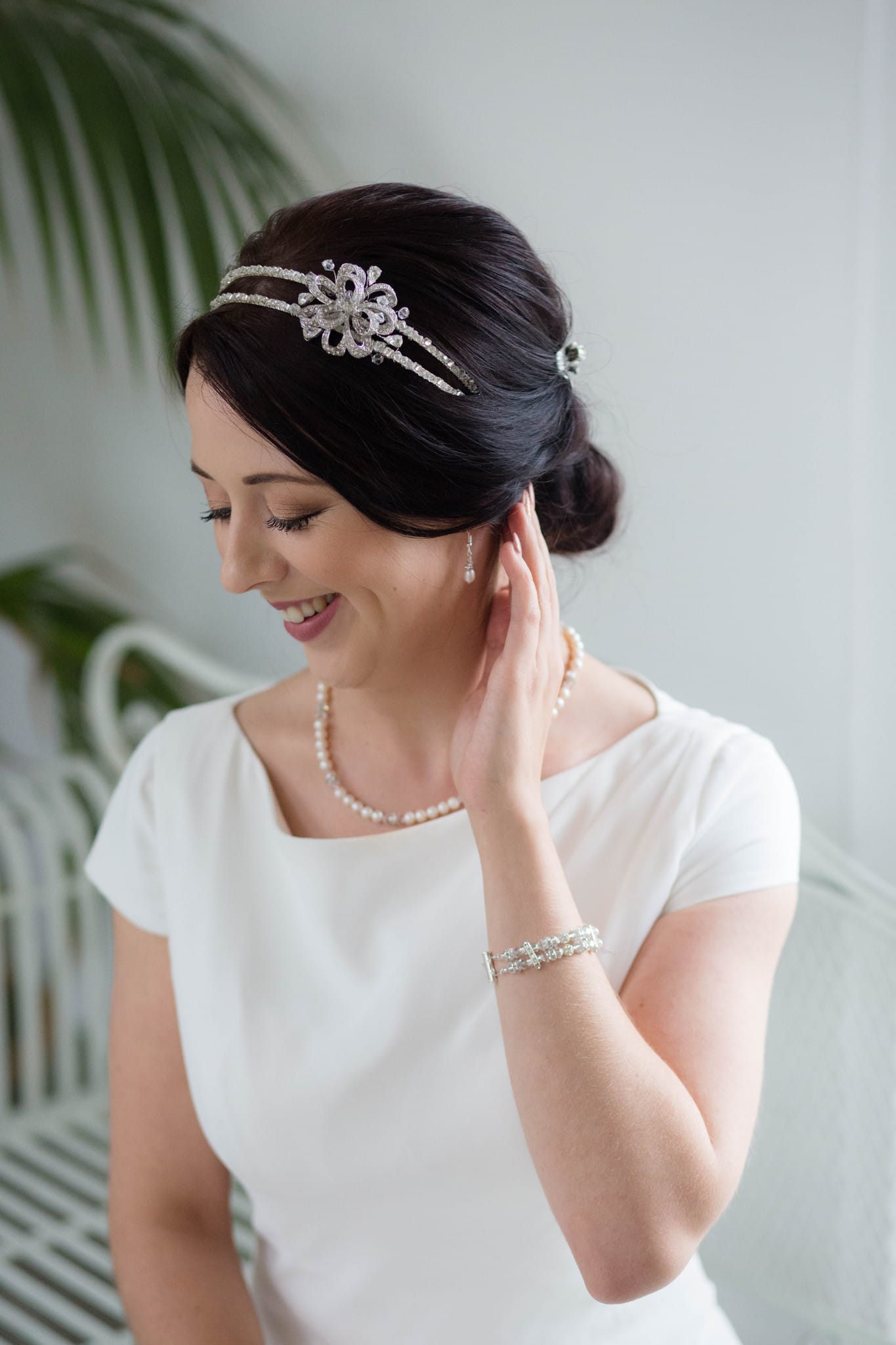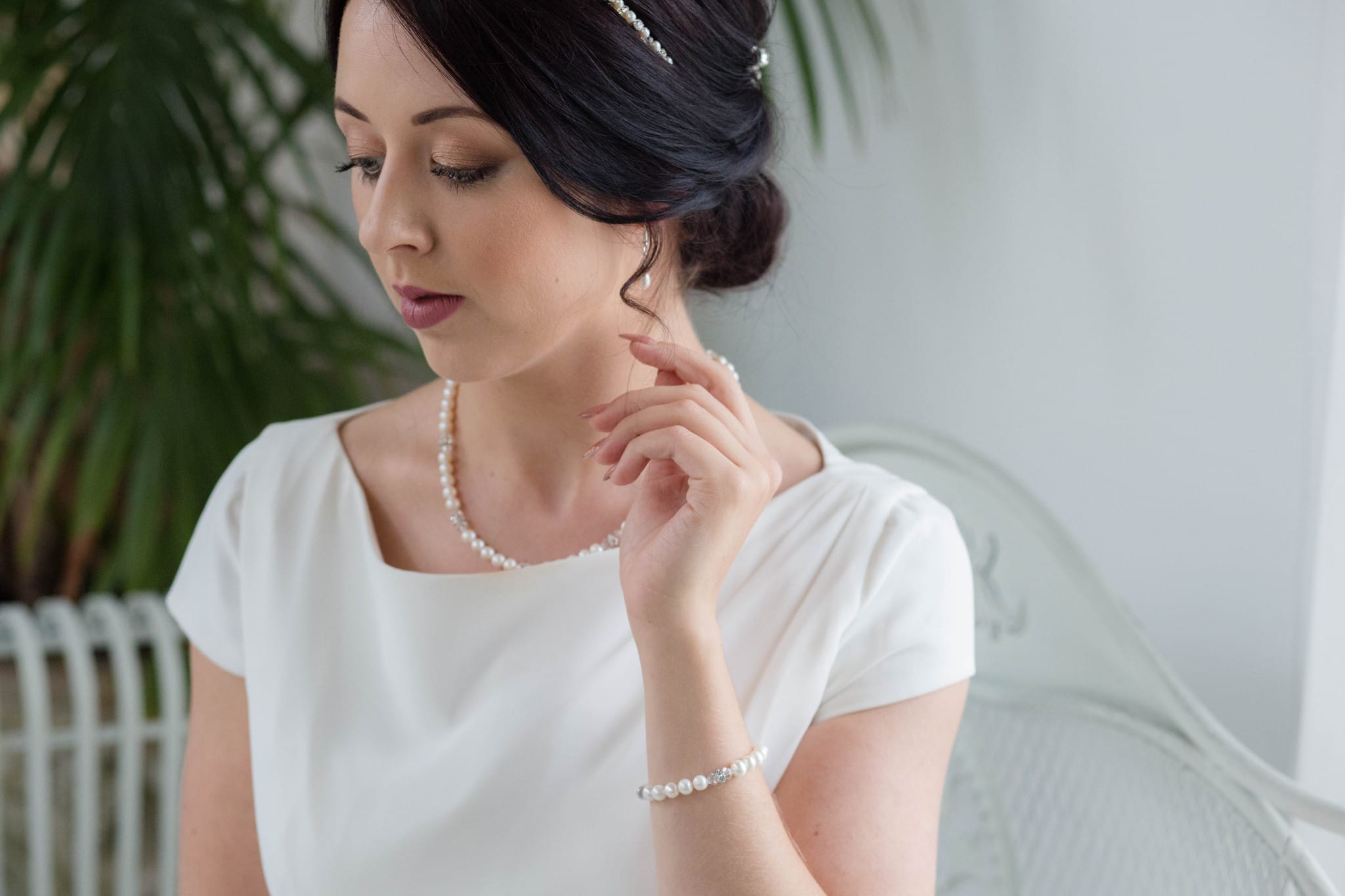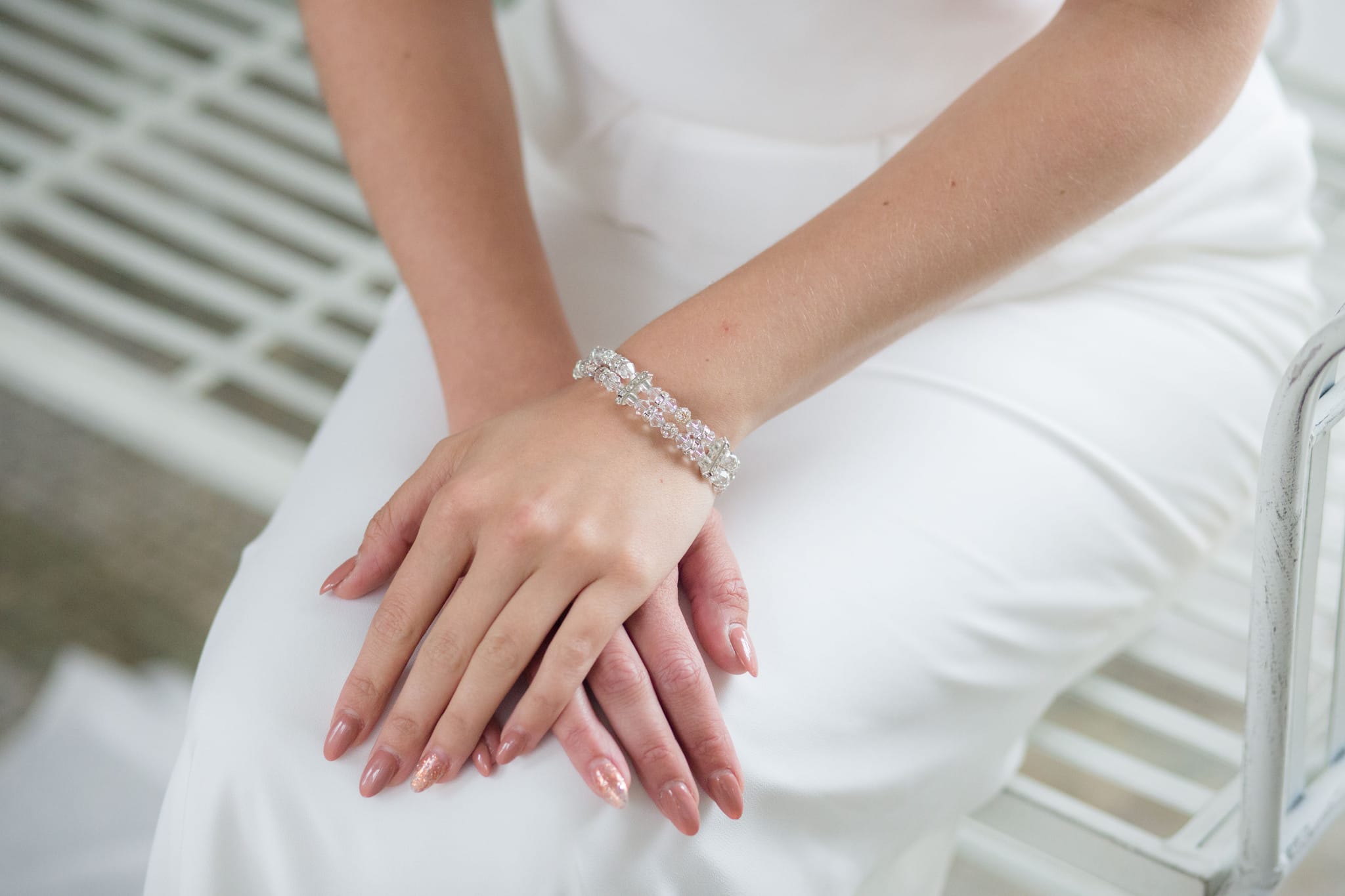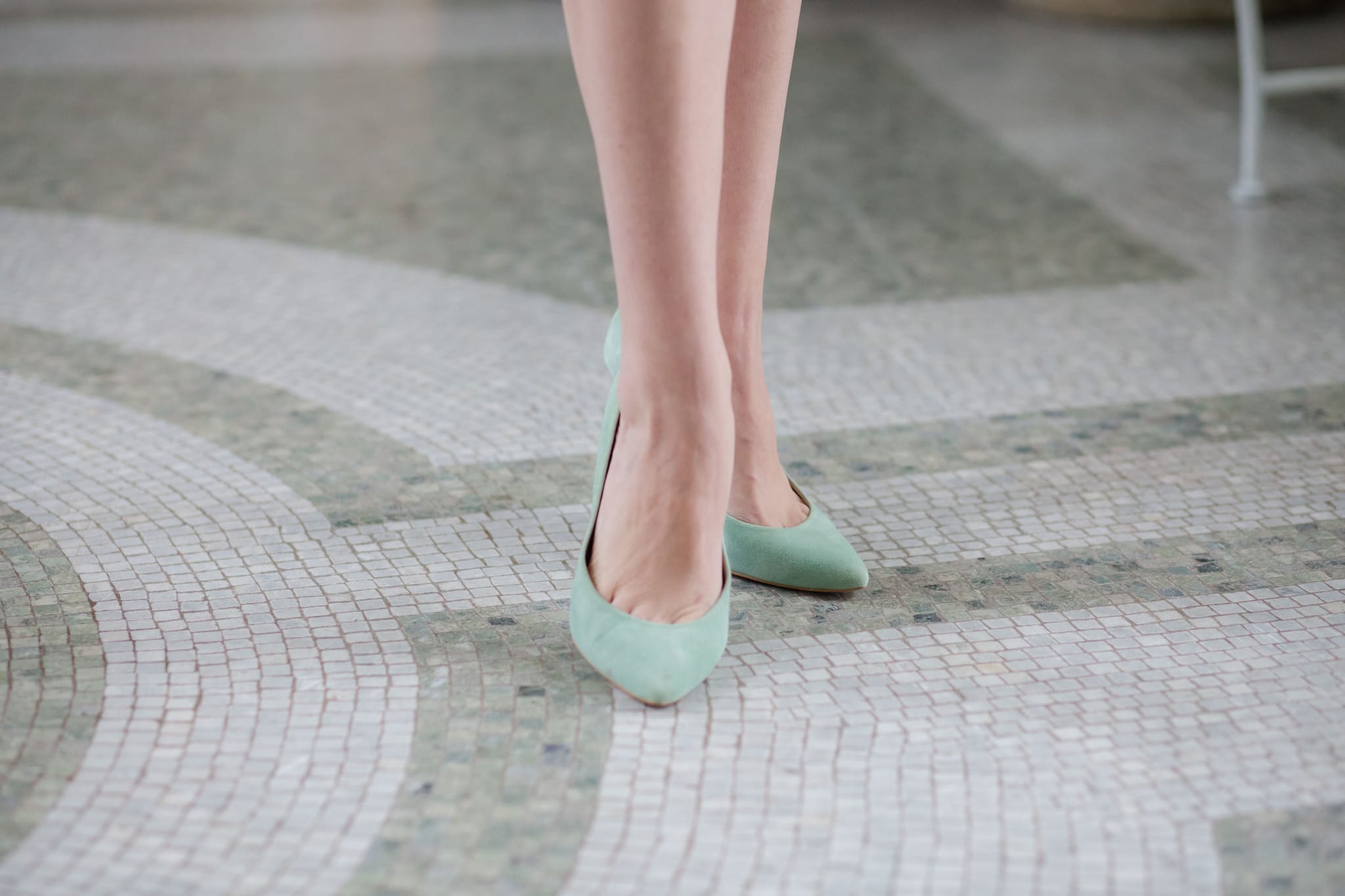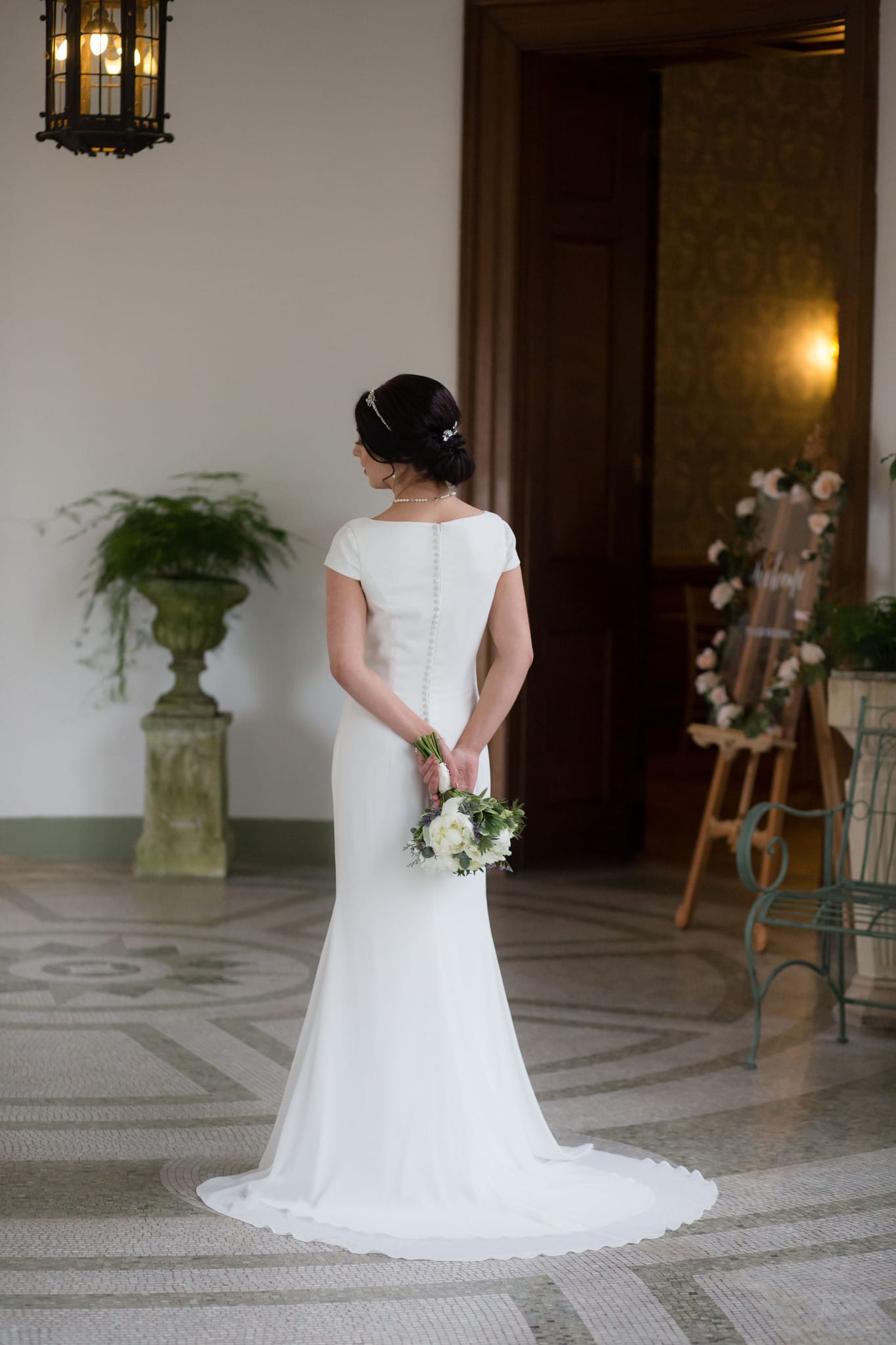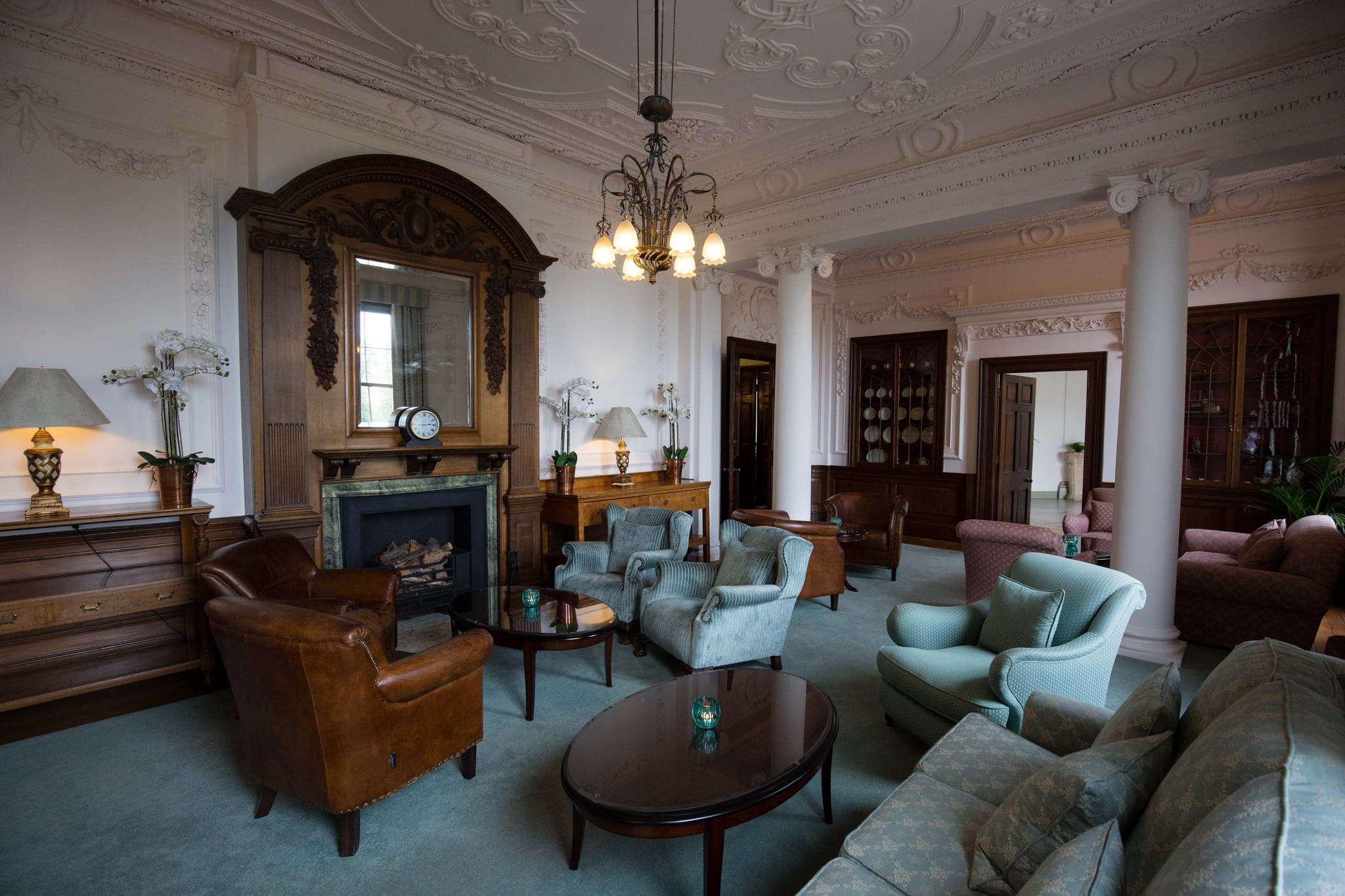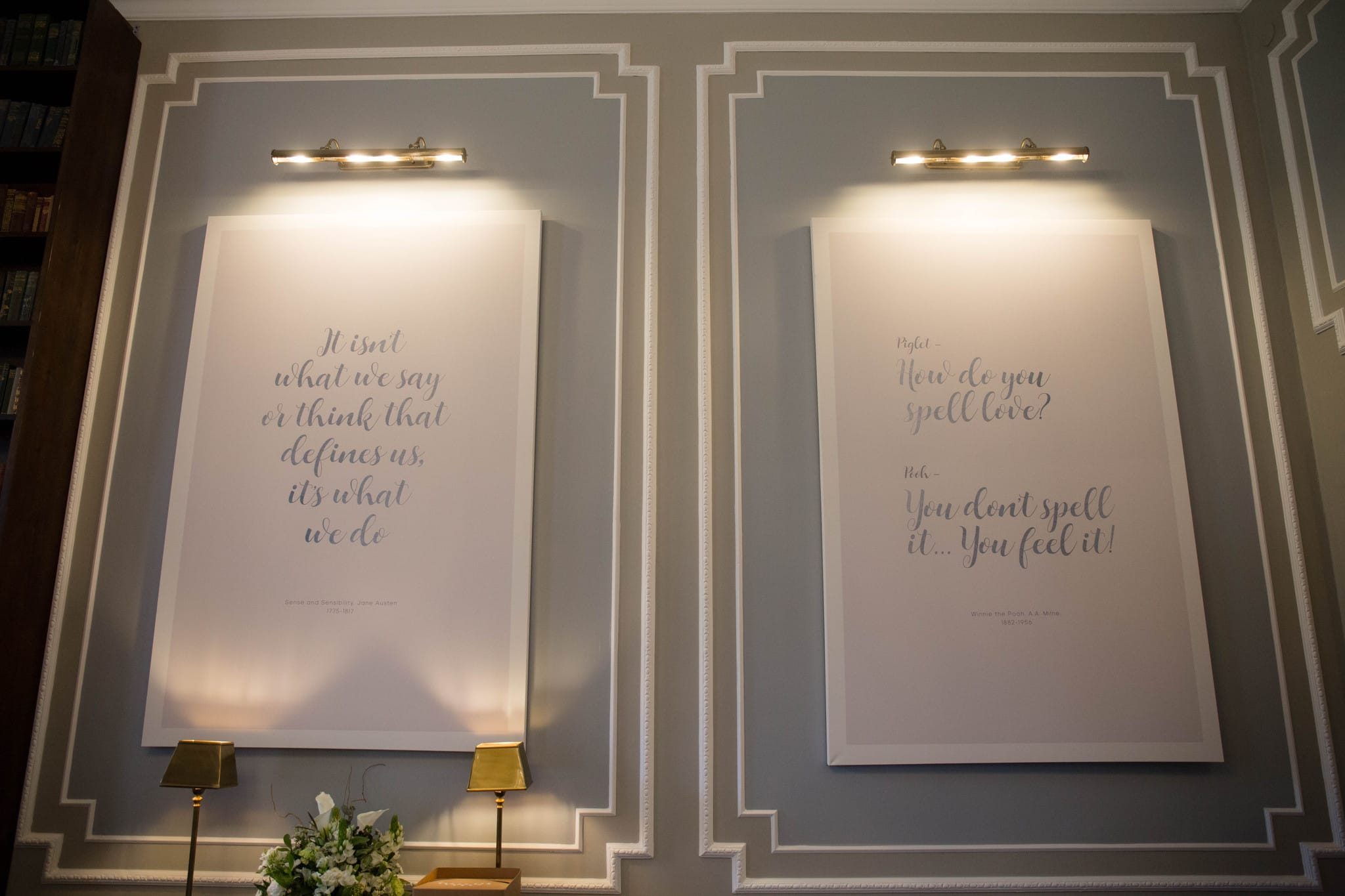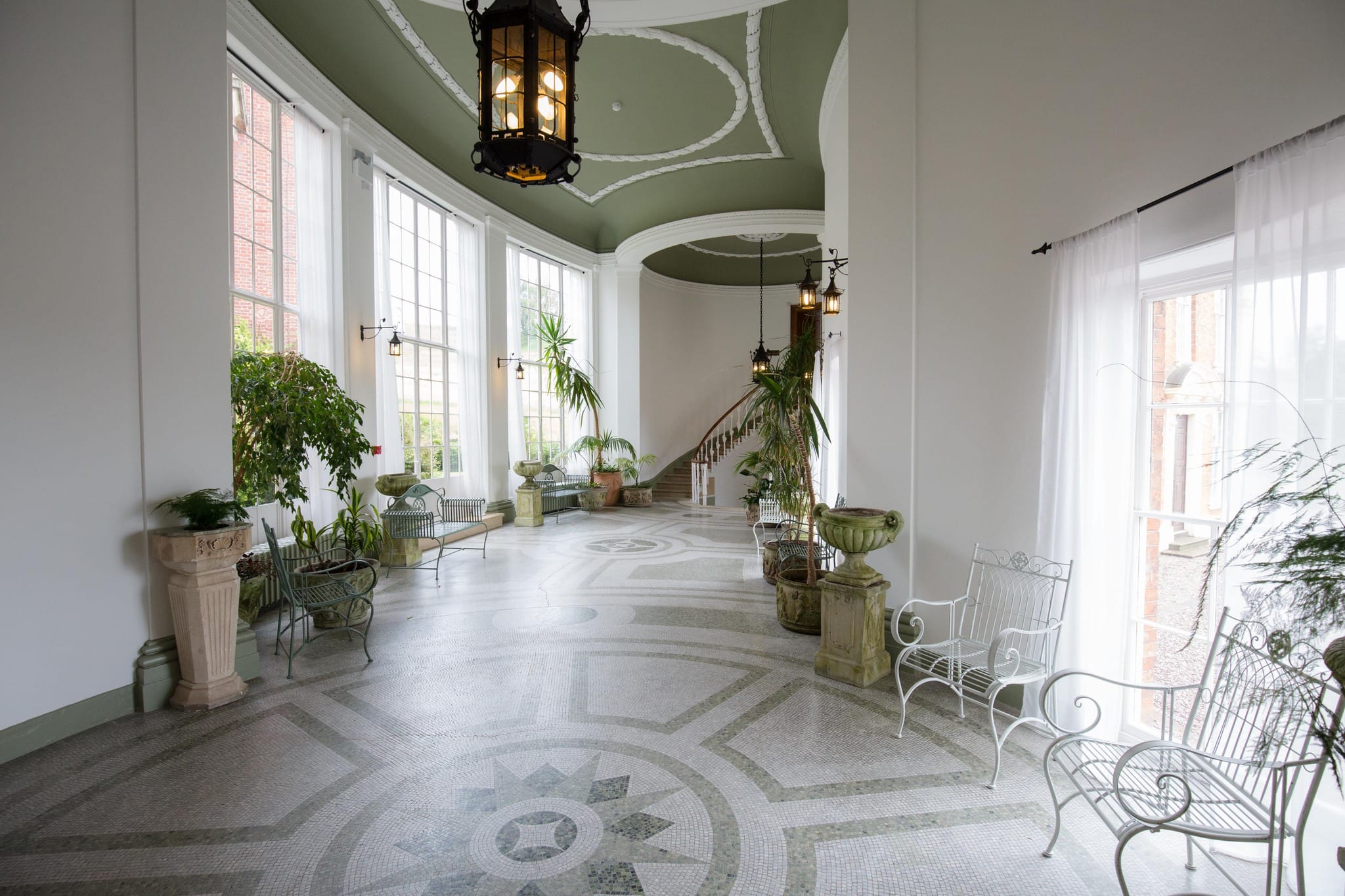 I can't thank these lovely people enough and this shoot would not of been possible without them, so THANK YOU!
Suppliers:
Venue: Hawkstone Hall http://hawkstonehall.co.uk/
Venue Dressing & Styling: Simply Beautiful Occasions https://www.simplybeautifuloccasions.co.uk/
Dresses: Heavenly Brides & Belles, Shrewsbury https://heavenlybrides.co.uk/
Flowers & Flower Crown: Di Shackson https://www.dishacksonflowers.co.uk/
Hair Stylist: Hair By Jayde Elizabeth https://www.facebook.com/HairByJaydeElizabeth/
Make Up Artist: Sophie Bebb https://www.facebook.com/sophiebebbmakeup/
Jewellery & Head Pieces: Julieann Bird Designs https://julieannbird.co.uk/
Leather Jackets: The Emerald Fox https://www.instagram.com/the.emerald.fox/?hl=en
Models: Rose Beaman & Steph Newnes