So this wedding is just gorgeous and lovely and I know I shouldn't play favourites but, man alive! Niki and Jonny had such an ace wedding. I seriously heart this pair! And their friends and families were just superb.
They chose to get married on Jonny's birthday at All Saints in Baschurch for the ceremony, literally walking distance from the couples home, followed up by a gorgeous marquee reception at Palms Hill, Wem. They chose it because it hosts just a handful of events each year and it is set within such stunning Shropshire countryside.
This pair met when Niki was car shopping and Jonny worked for BMW, they had their first date a few months later and the rest is history. When I asked them what they were most looking forward to about the wedding, they said "celebrating their love with family and friends, and hopefully a bit of sunshine!" Niki and Jonny, your wish is granted…
Here's a few of my favourites…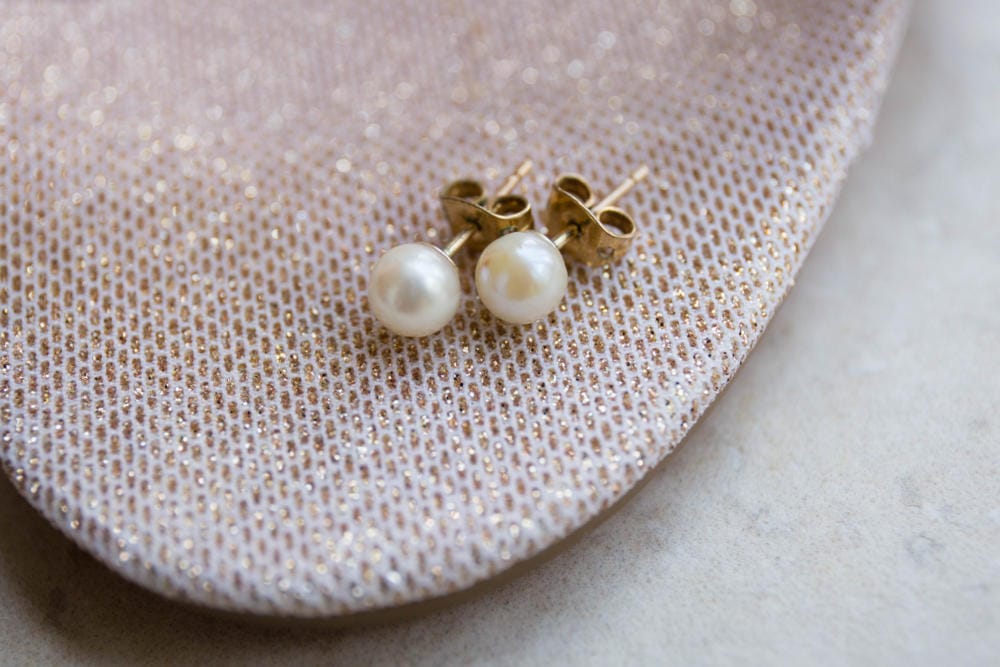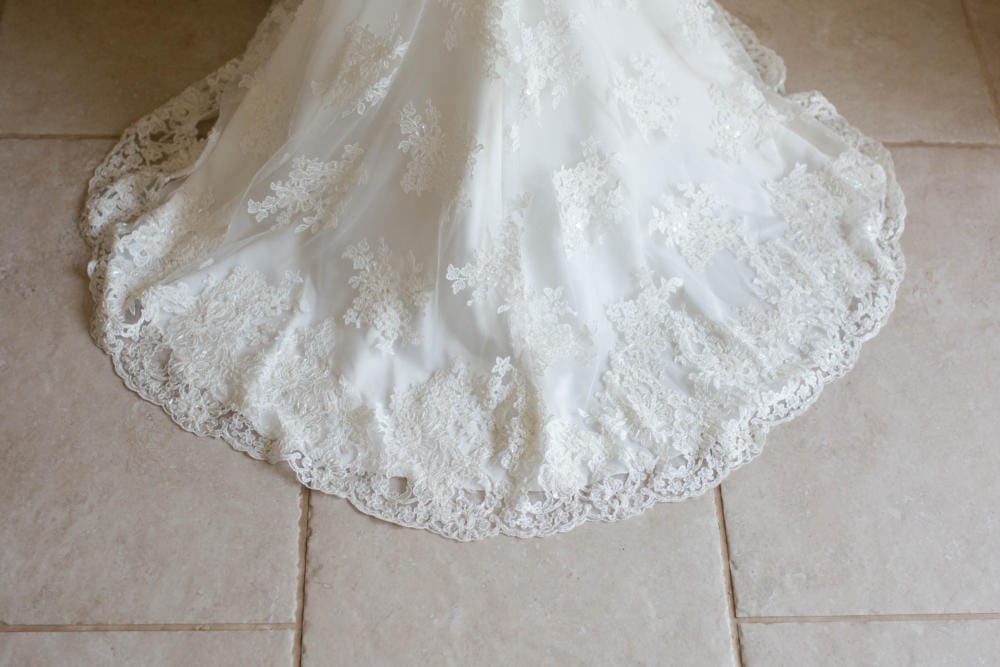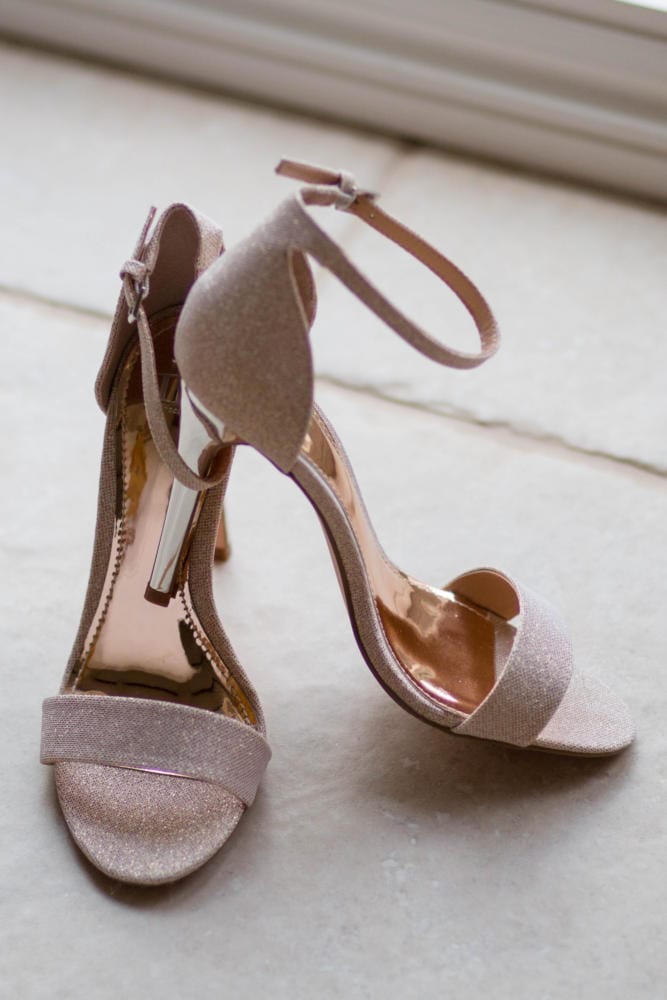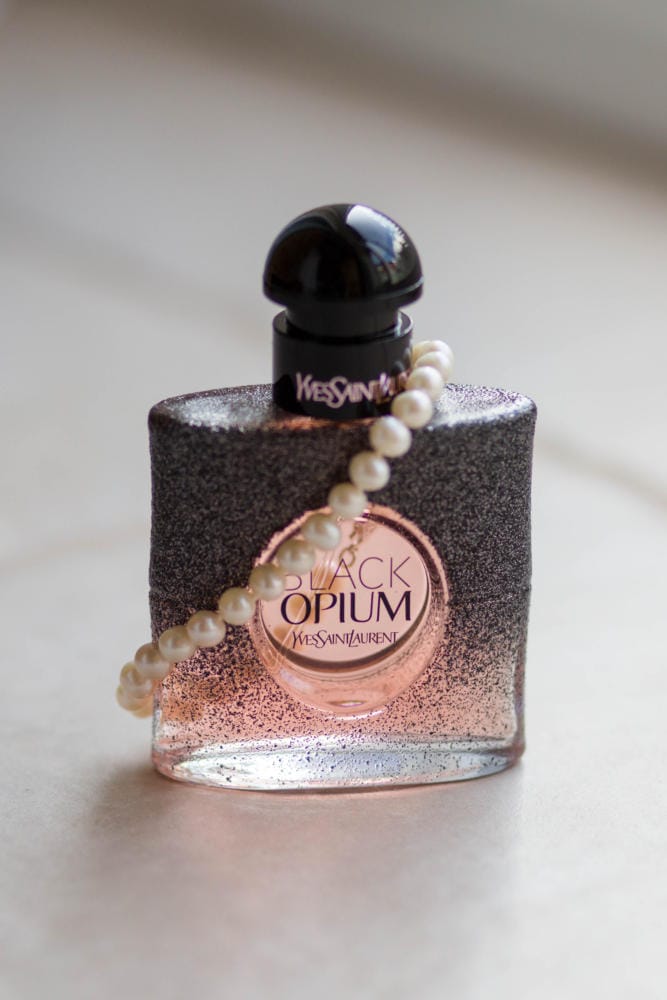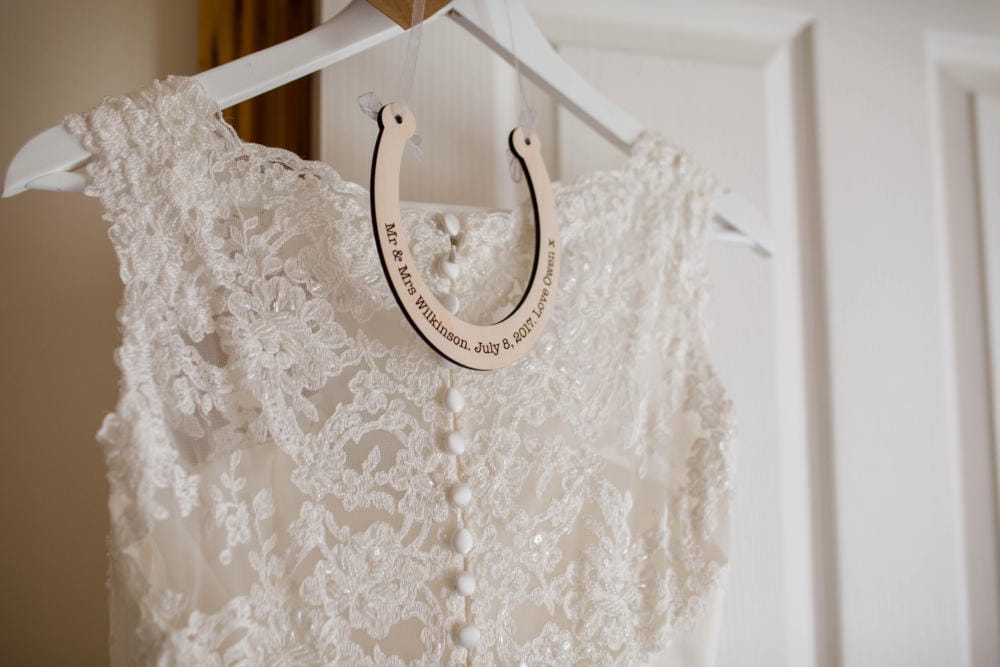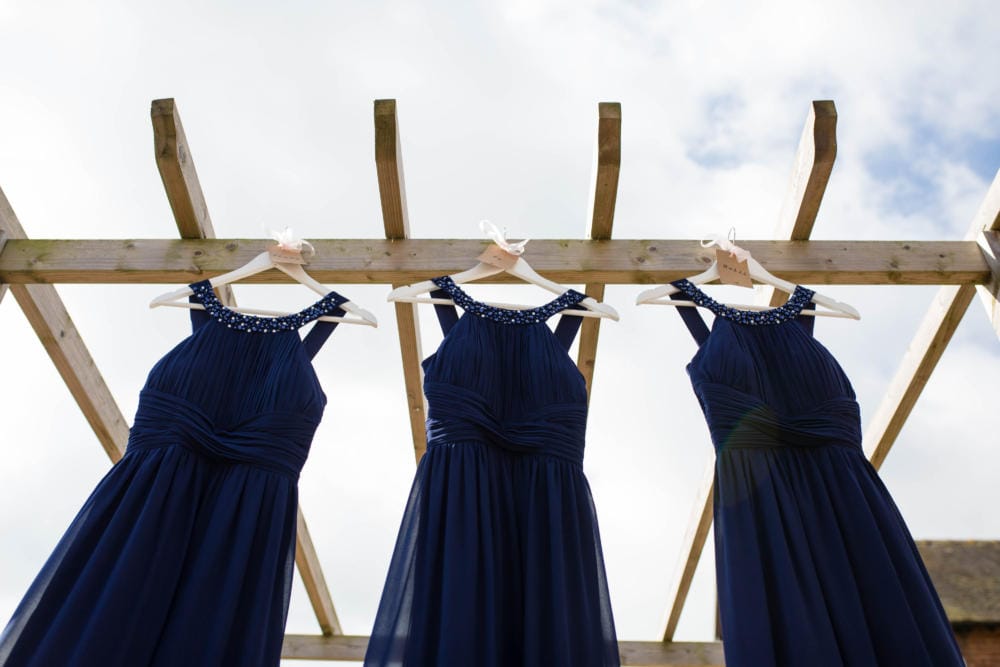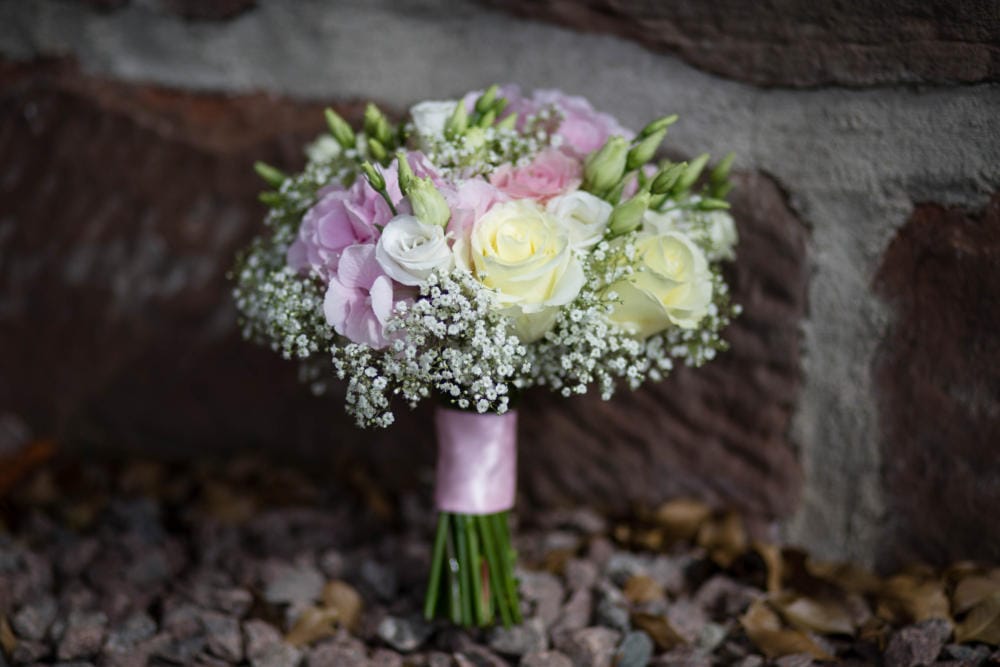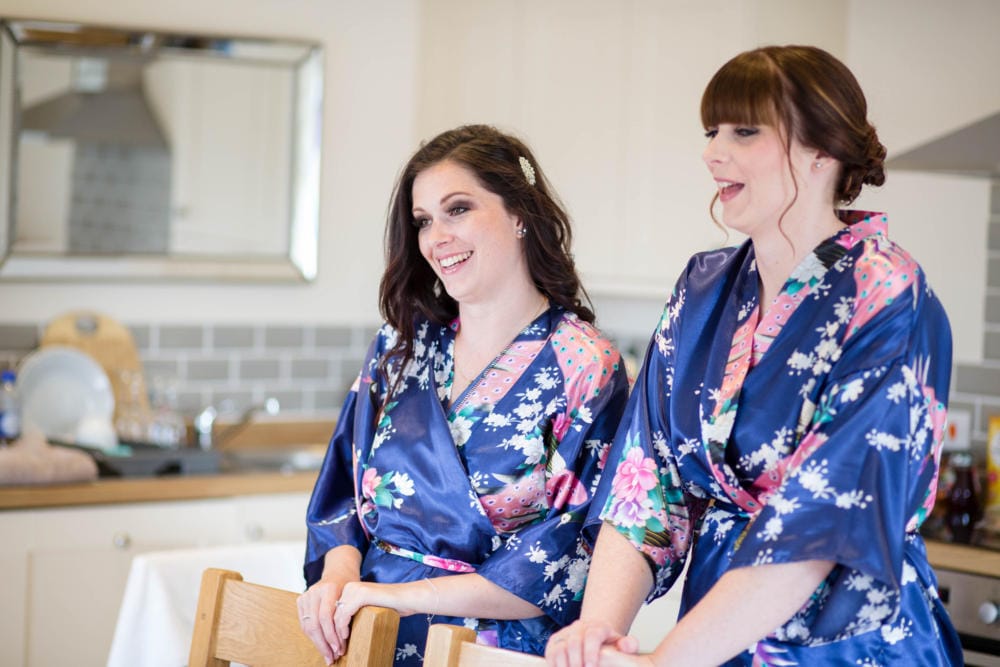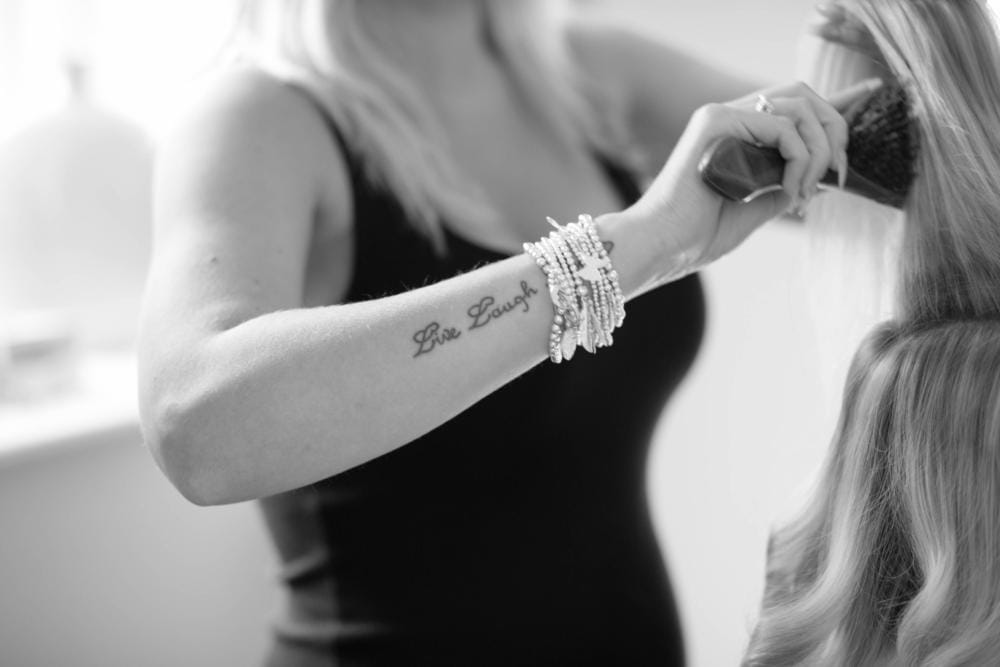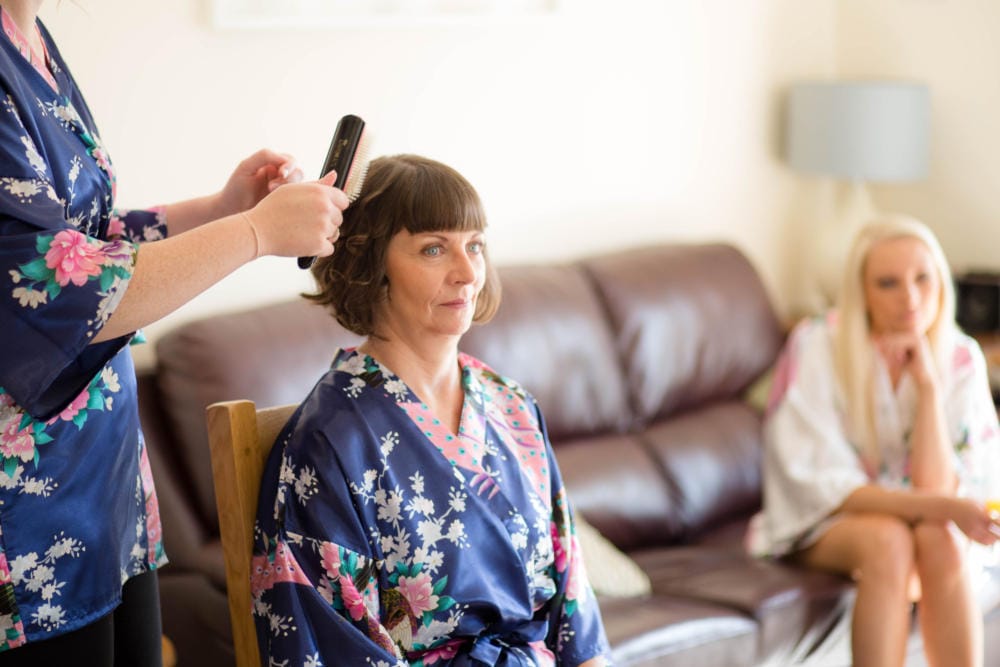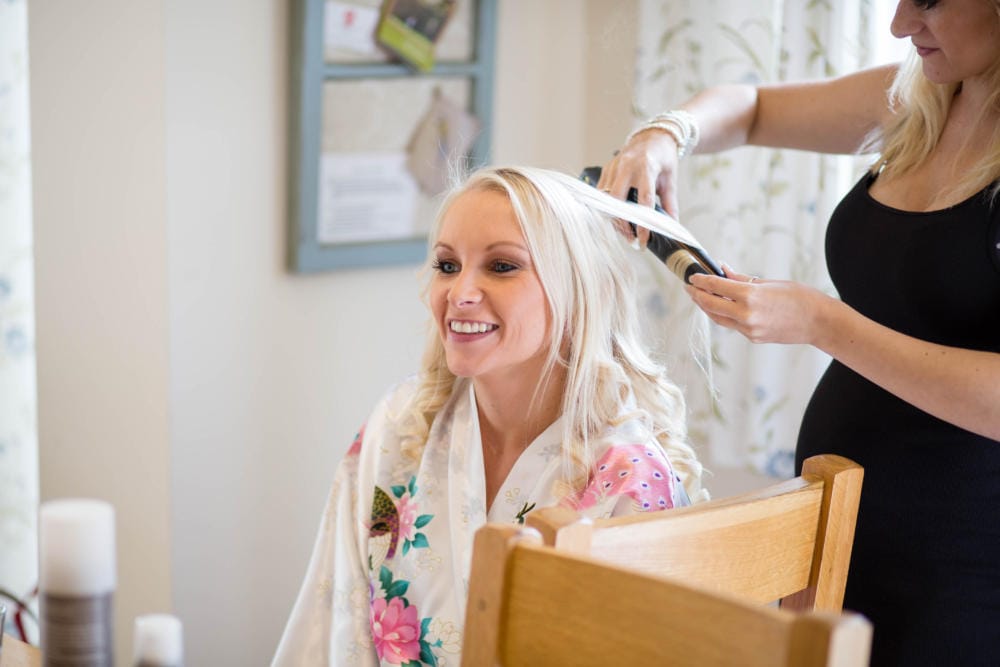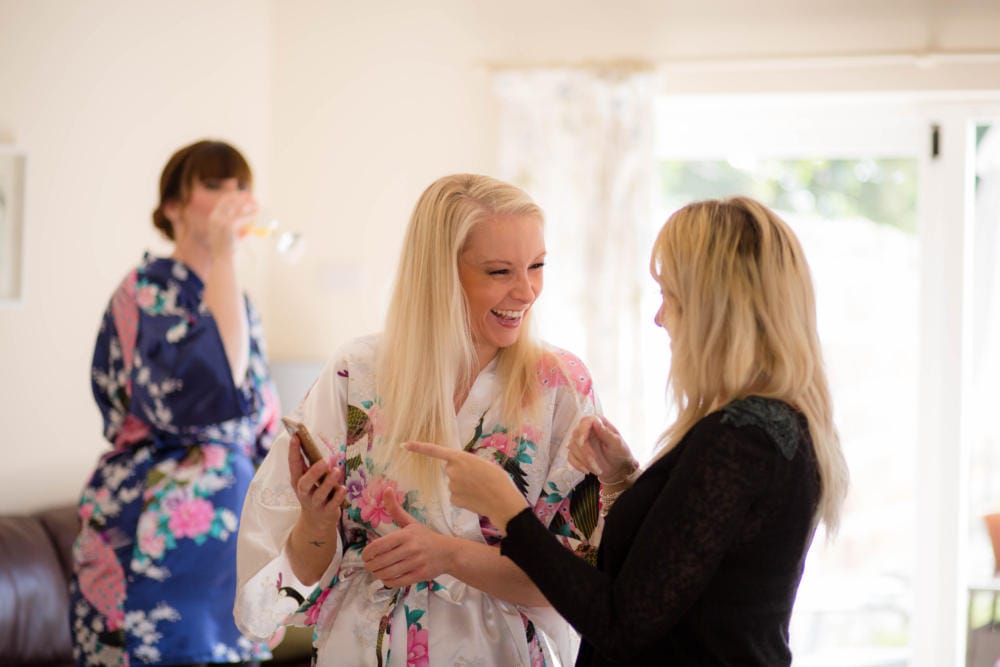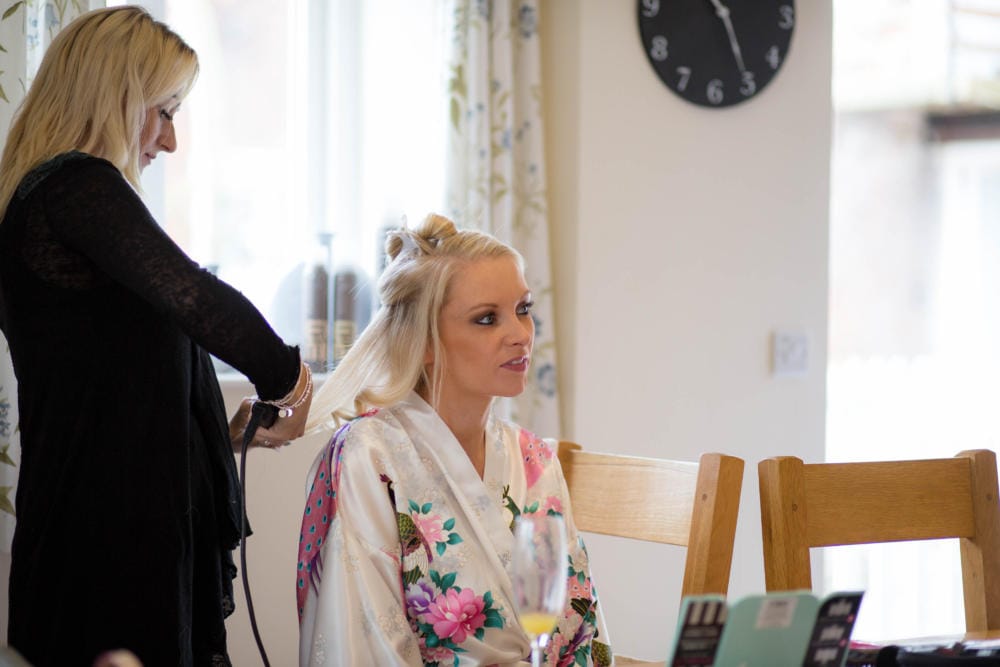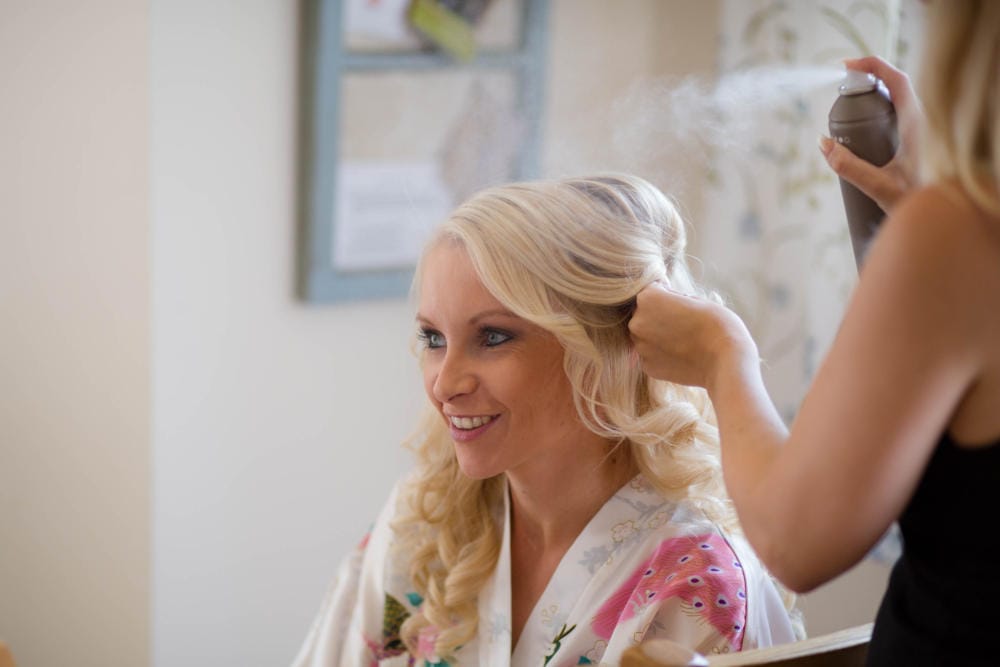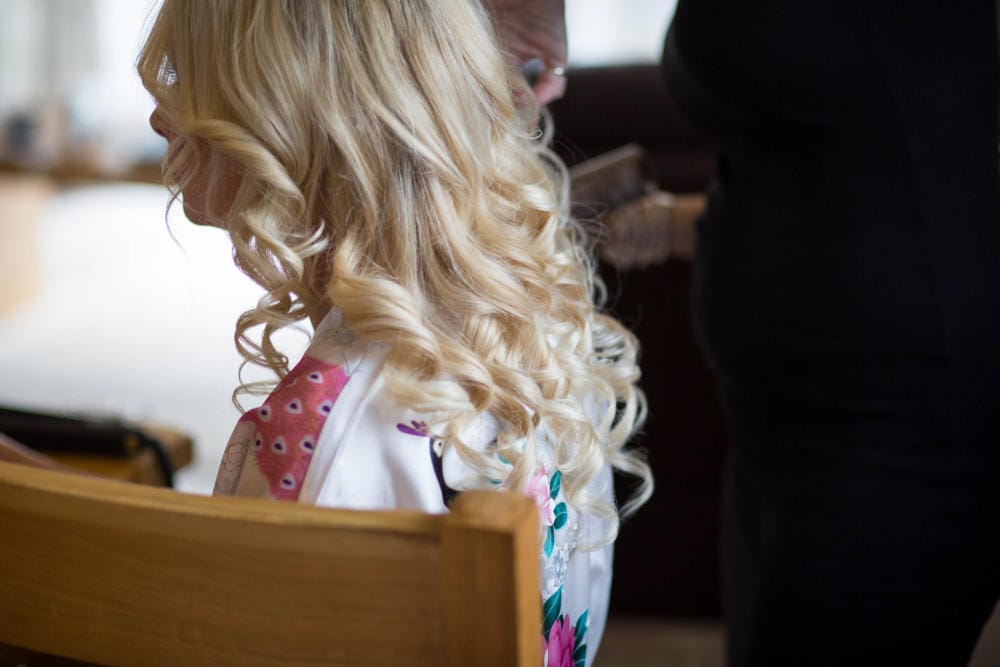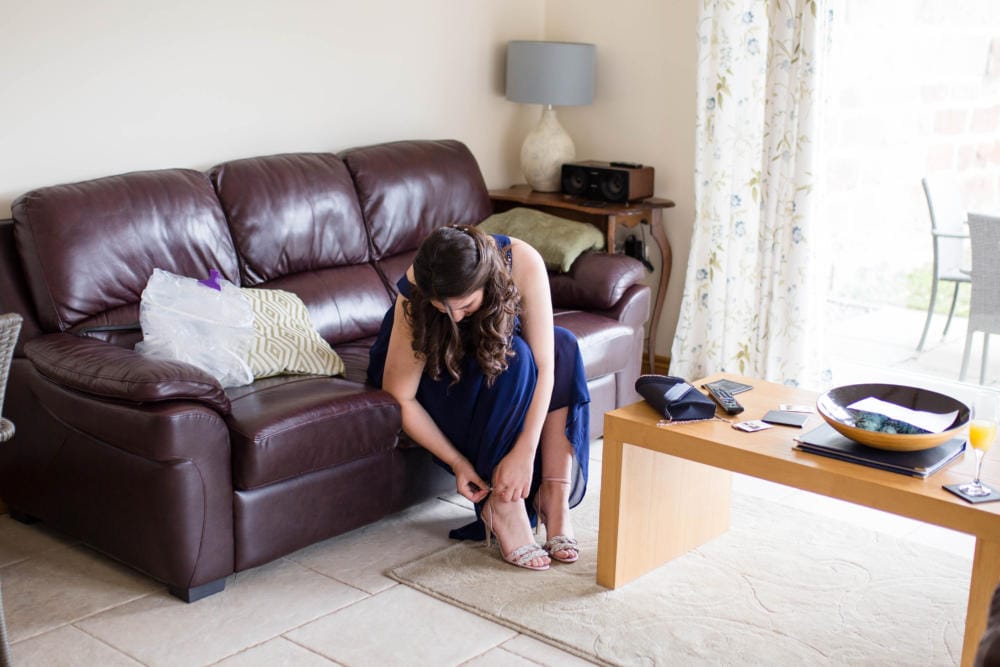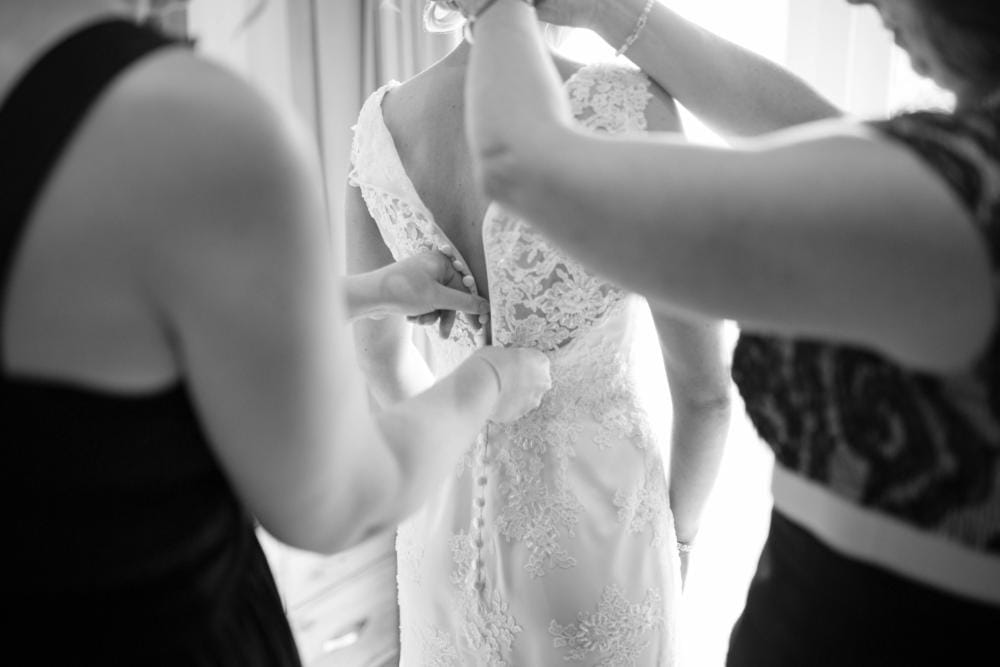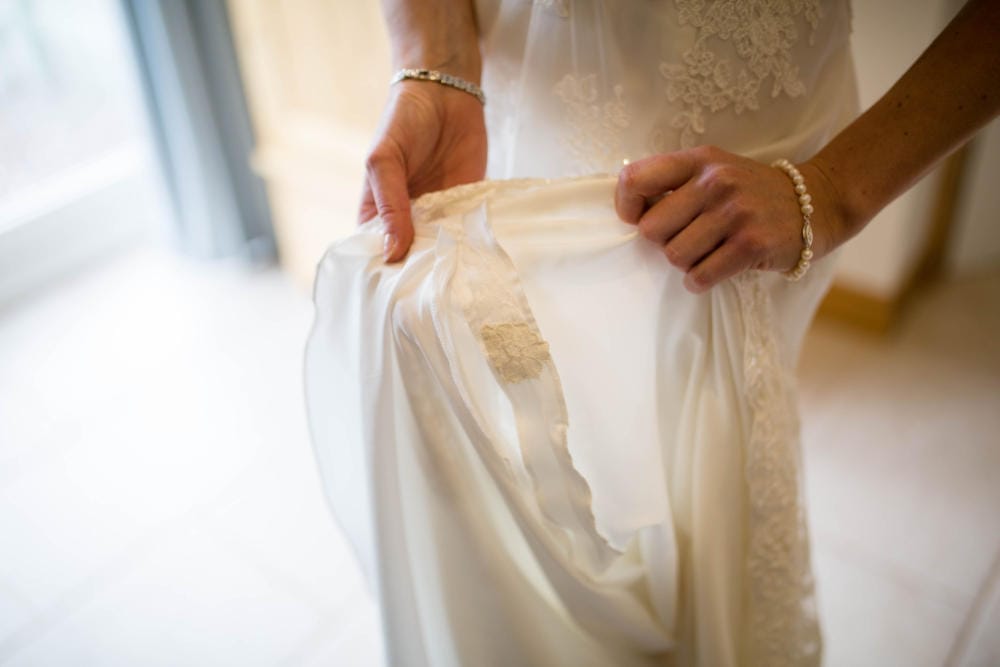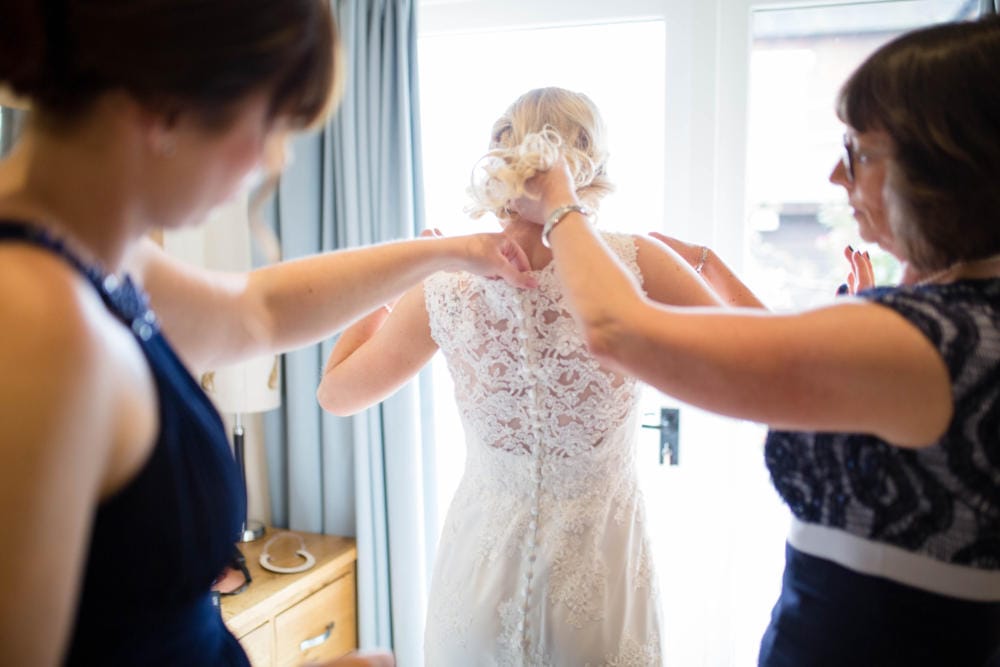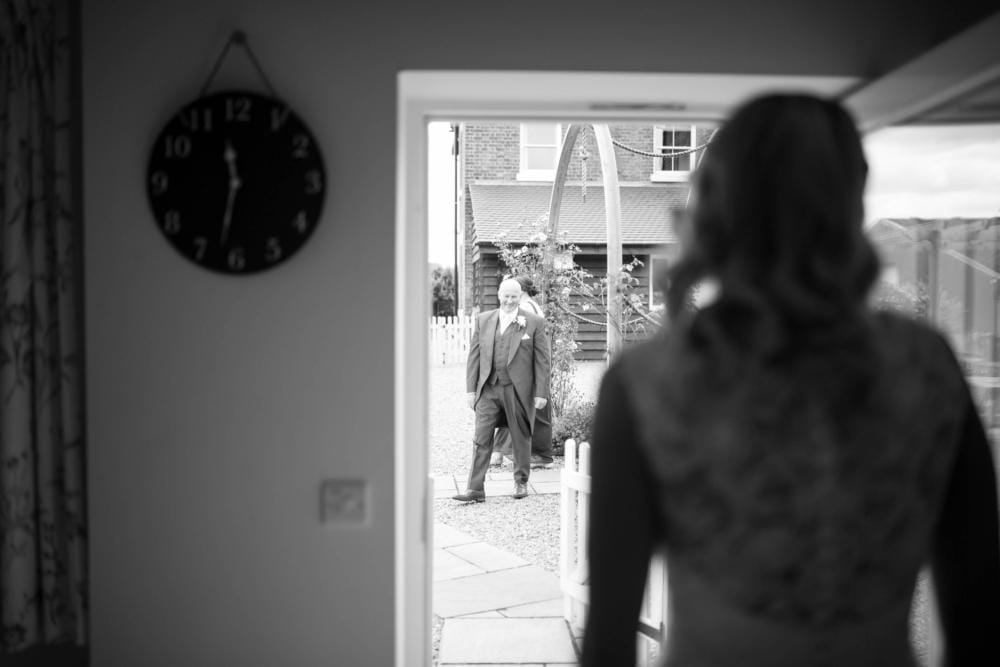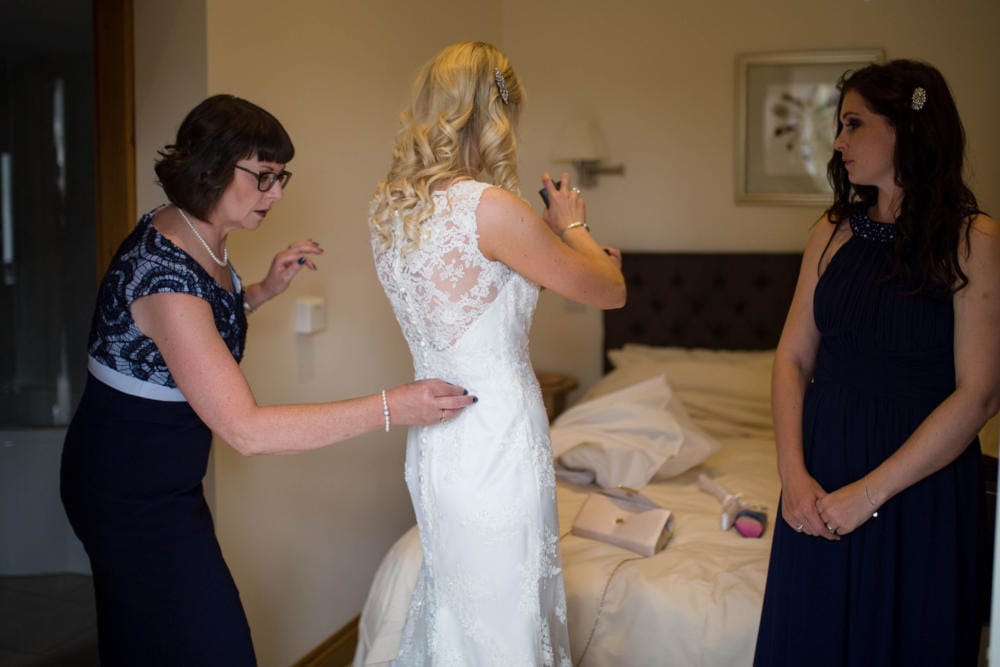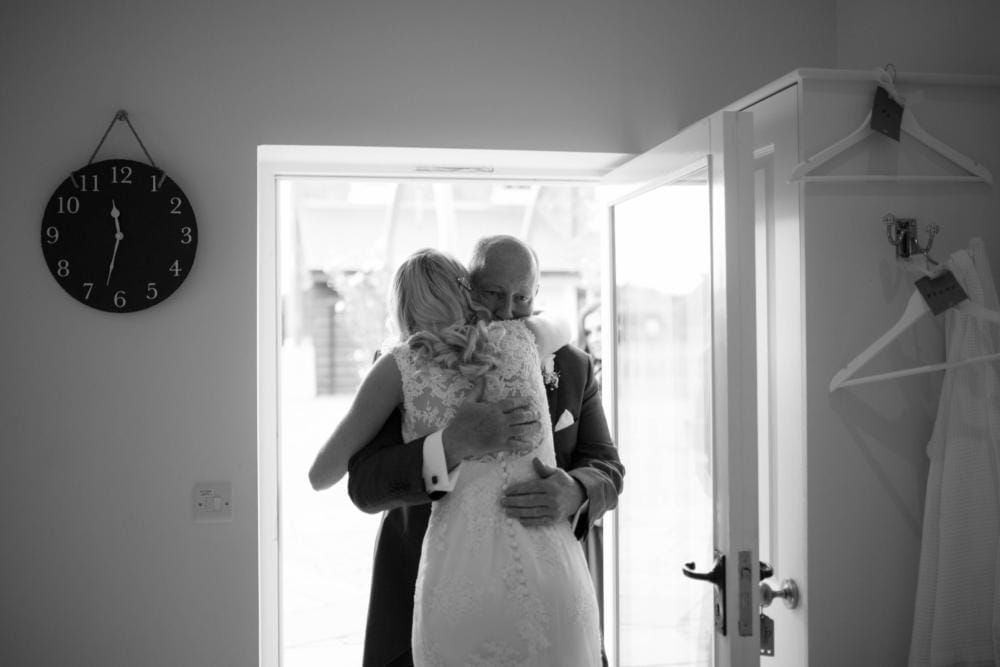 The proposal:
Jonny had been planning this for months, but told Niki nothing other than to wear her Christian Laboutin shoes! He had arranged for a chauffeur driven white BMW to pick them up from home and when Niki turned around, Jonny he was stood there with the ring box.
"The rest of the evening was magical! As we left the house and got into the car the chauffeur driver gave us a couple of glasses of champagne and we went to Mr Underhill's in Ludlow, the Michelin star restaurant over there that's closed down now.

So we get to Ludlow and the driver says that our guests have arrived. What guests????? I get out of the car and there's another white BMW behind us. Out get my mum and dad! Jonny had told them that he was treating them to a meal out to say thank you for helping us move house a few months before. That's when I got a bit teary, I was so happy to tell them that we were getting married.

We then all walked into the courtyard of Underhill's to find yet another surprise! Jonny's parents!

We all sat in the evening sunshine in the courtyard sipping on champagne before indulging in an amazing meal. A copy of the menu is now framed in our home to mark the special day. It was a truly amazing day and one I'll never forget."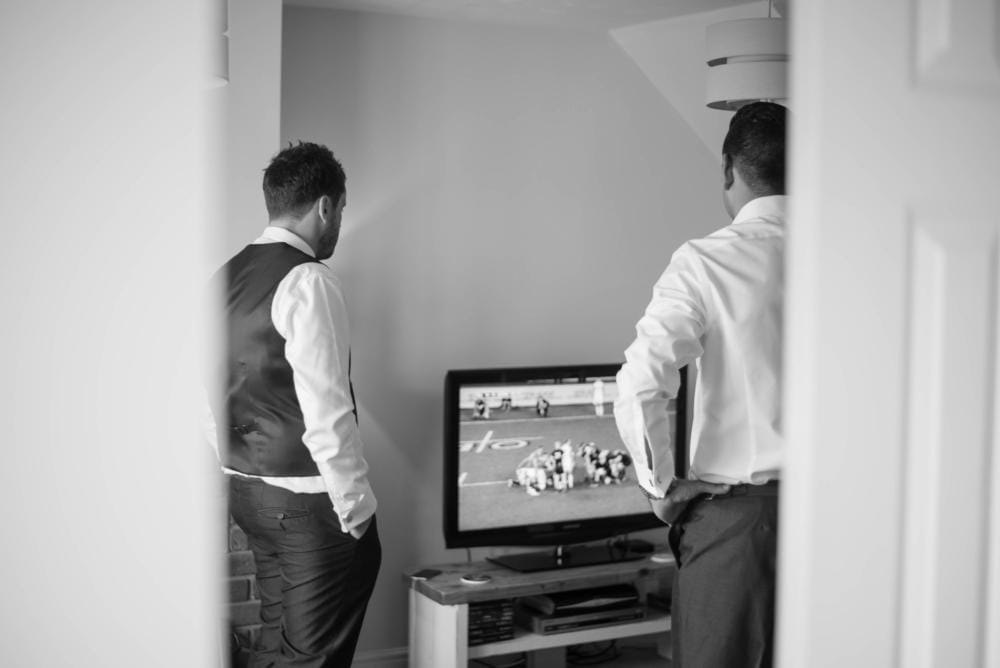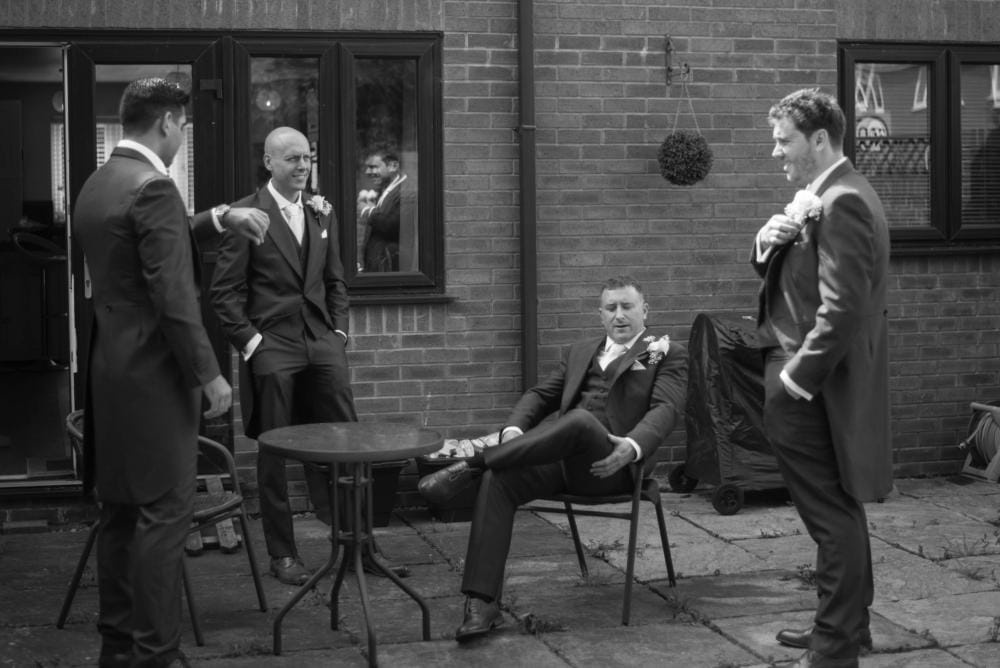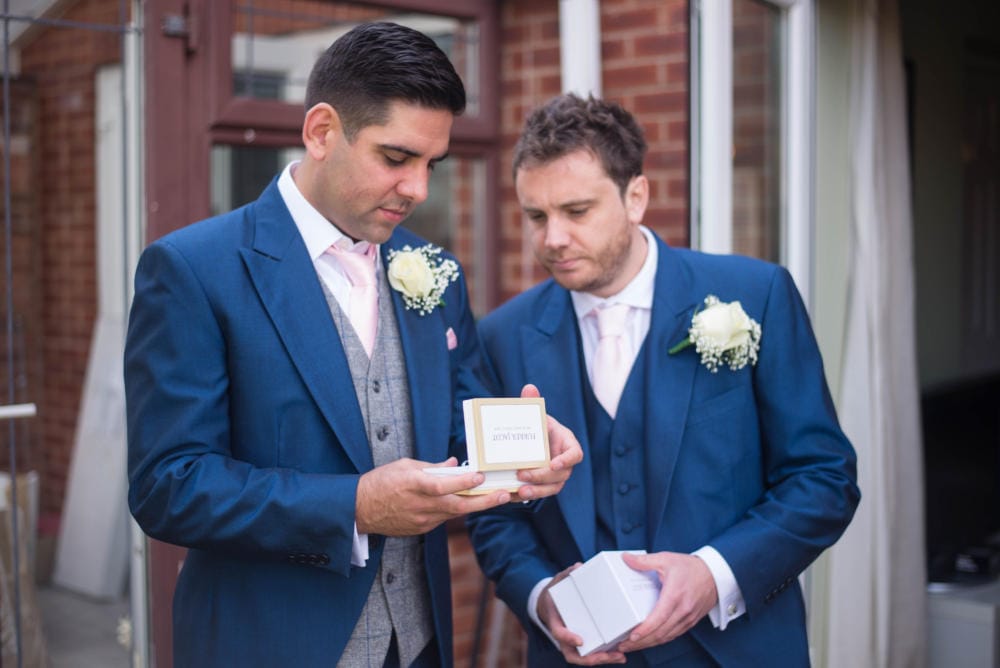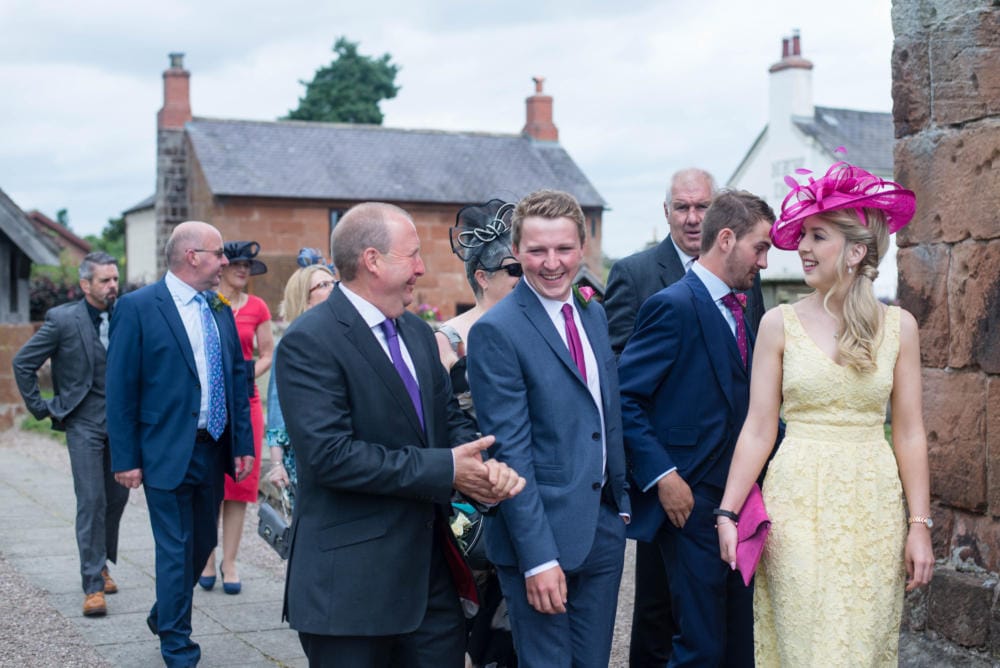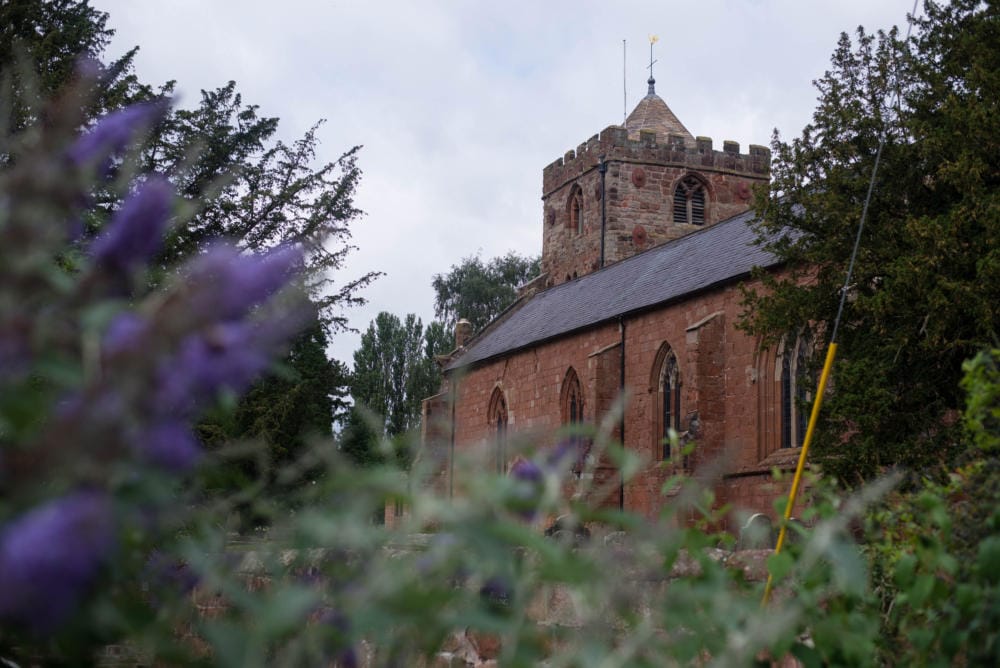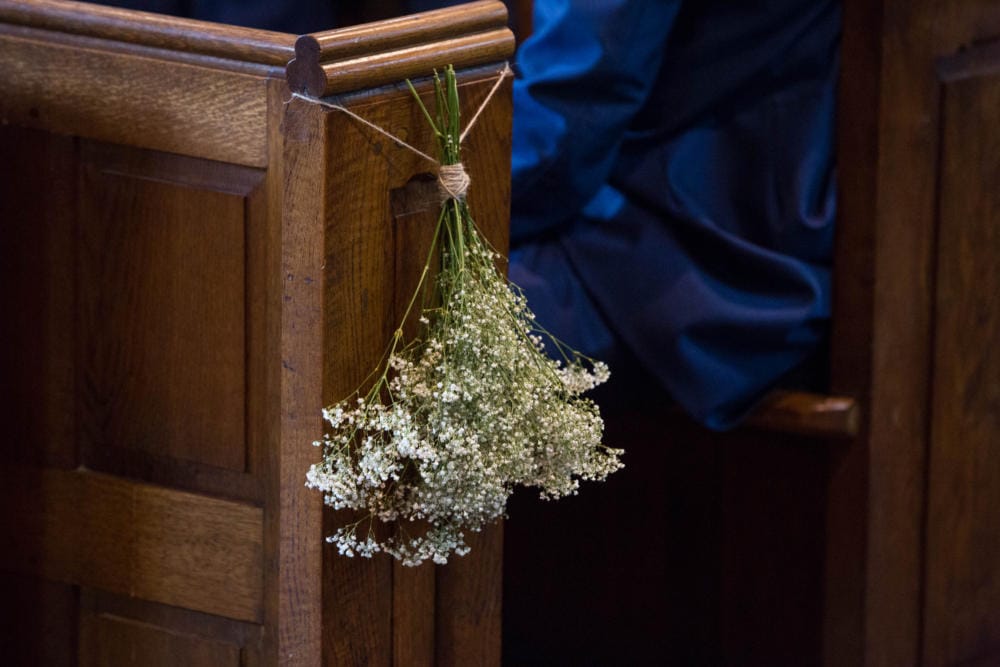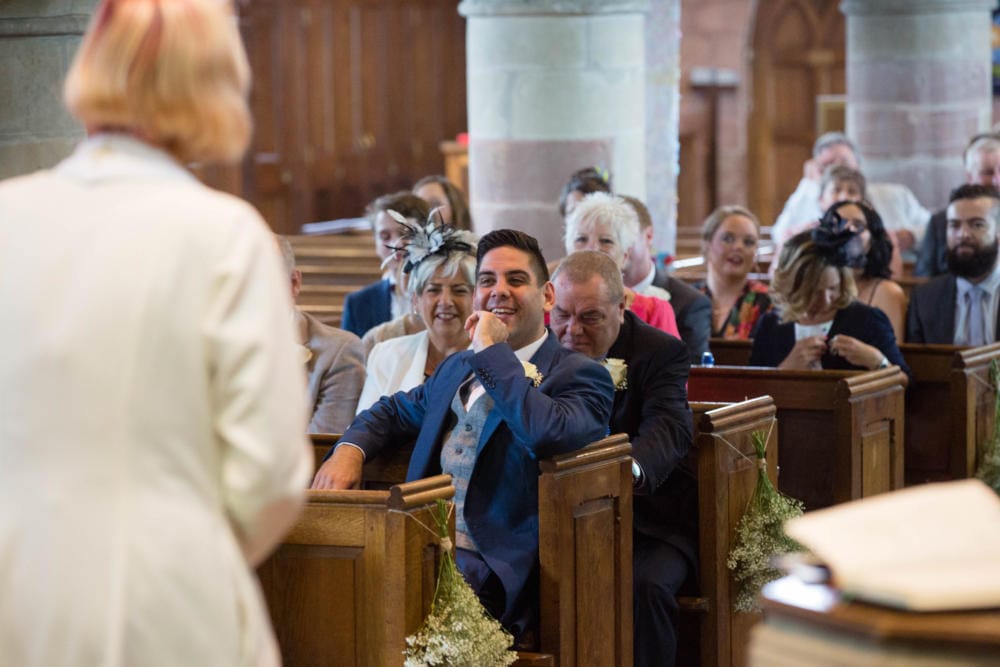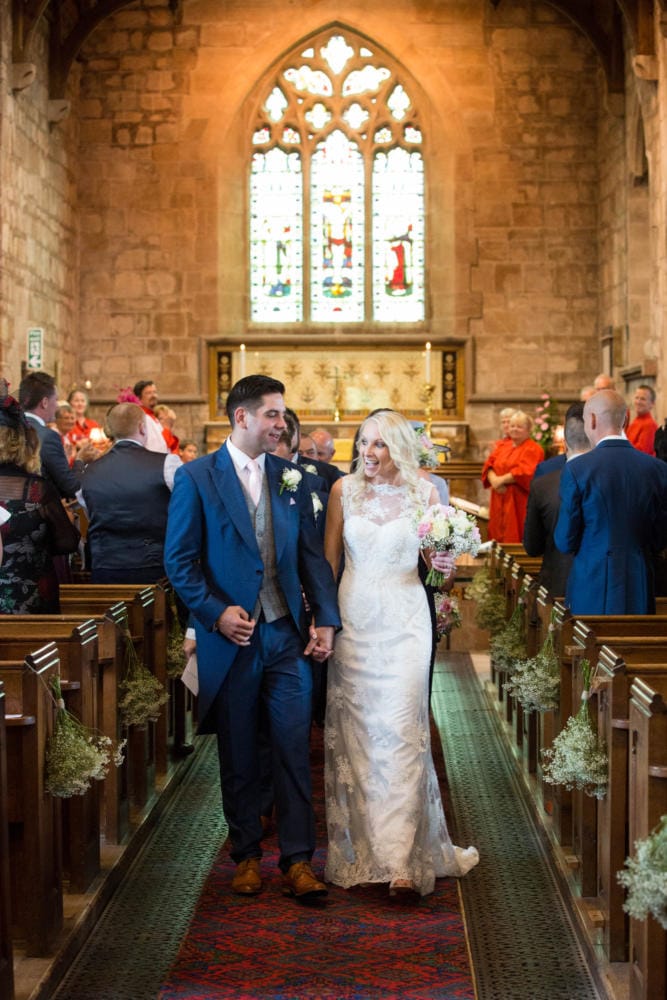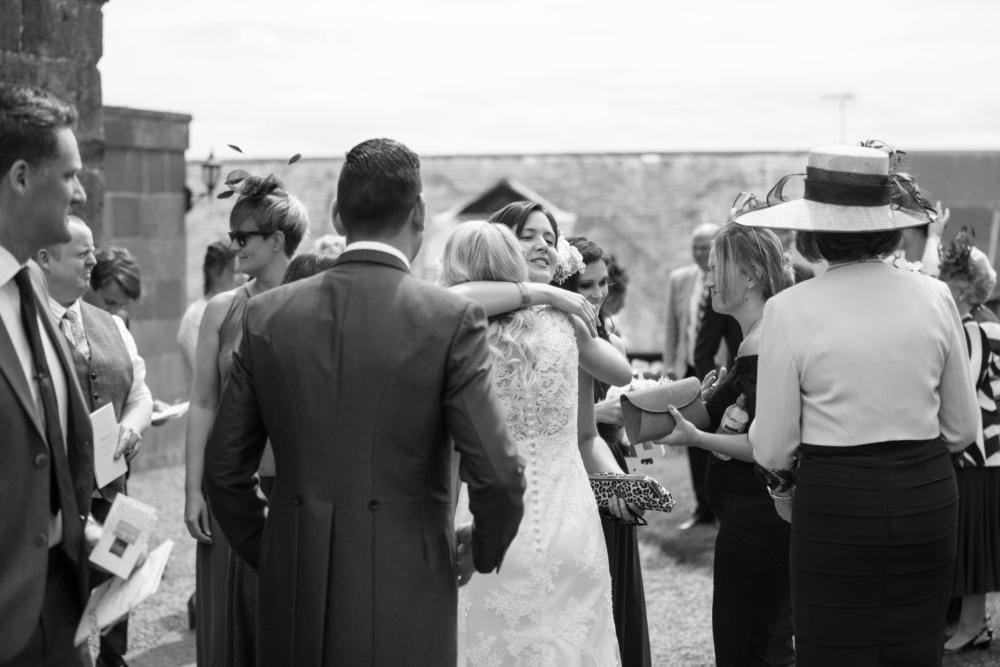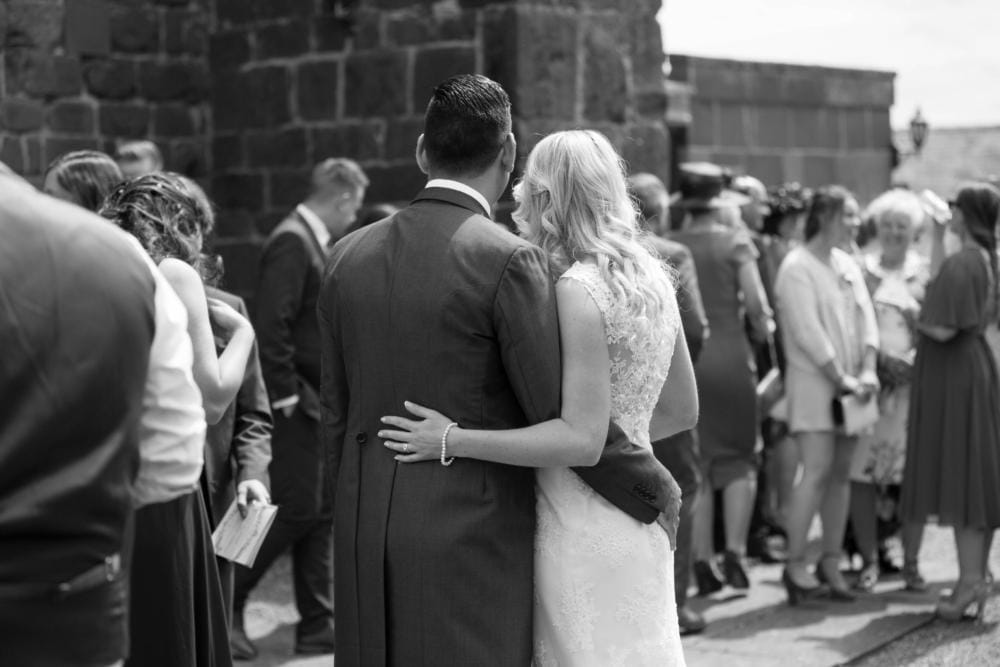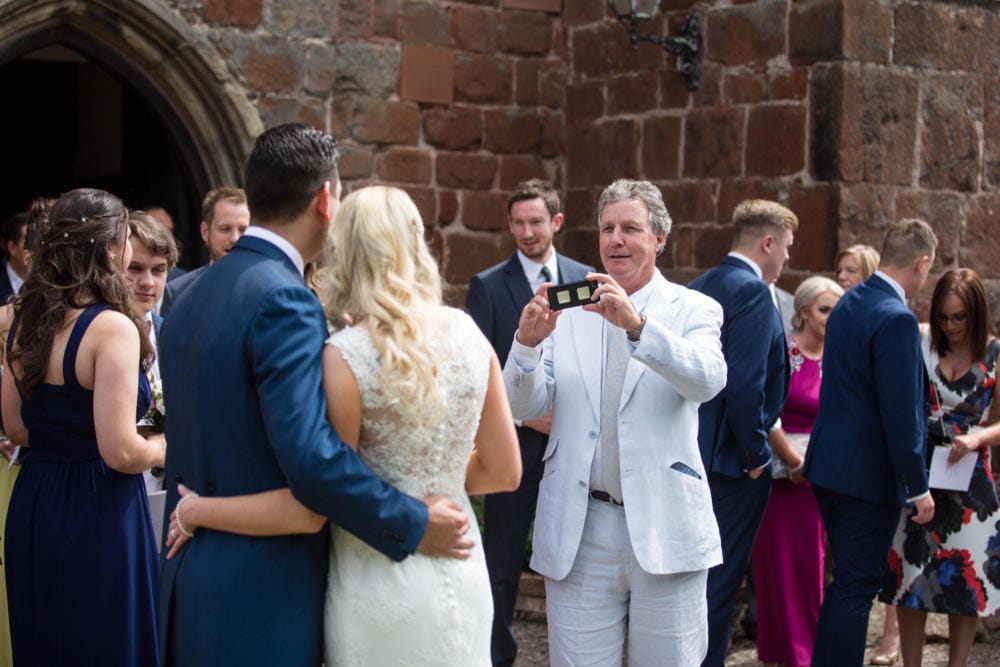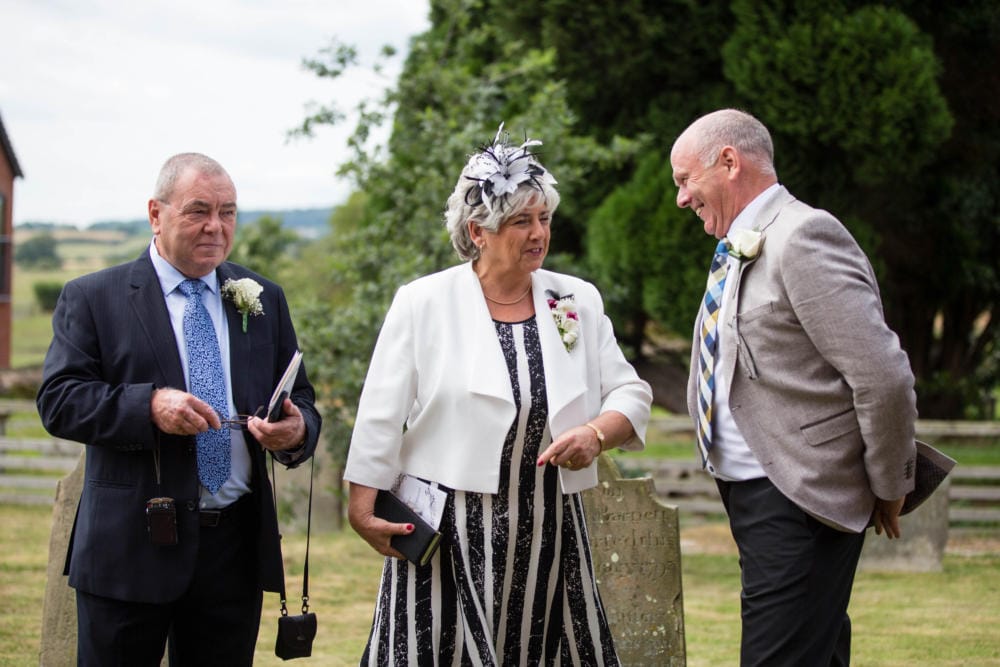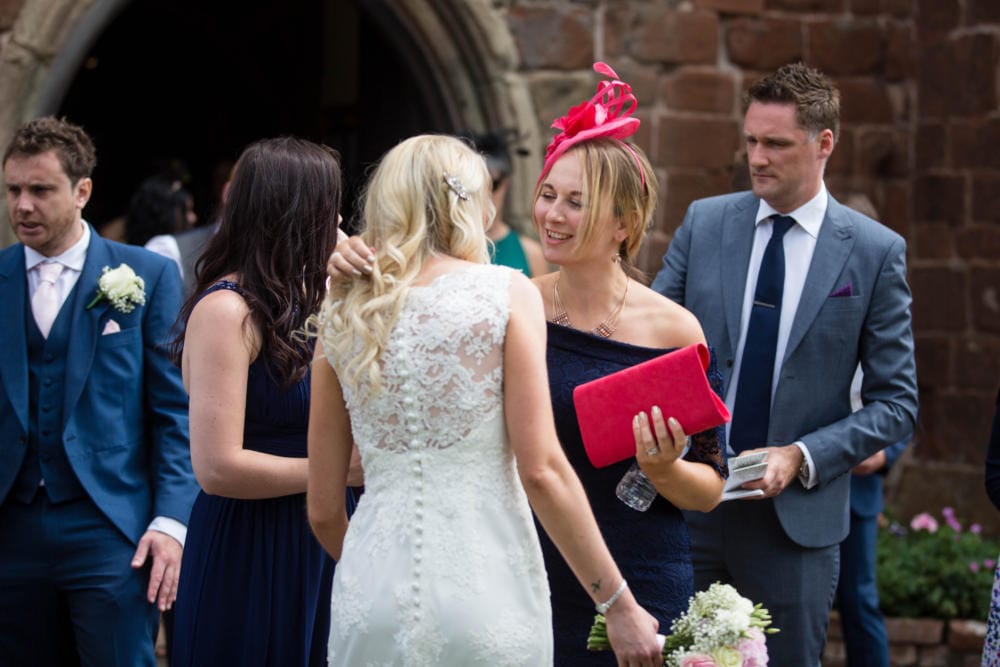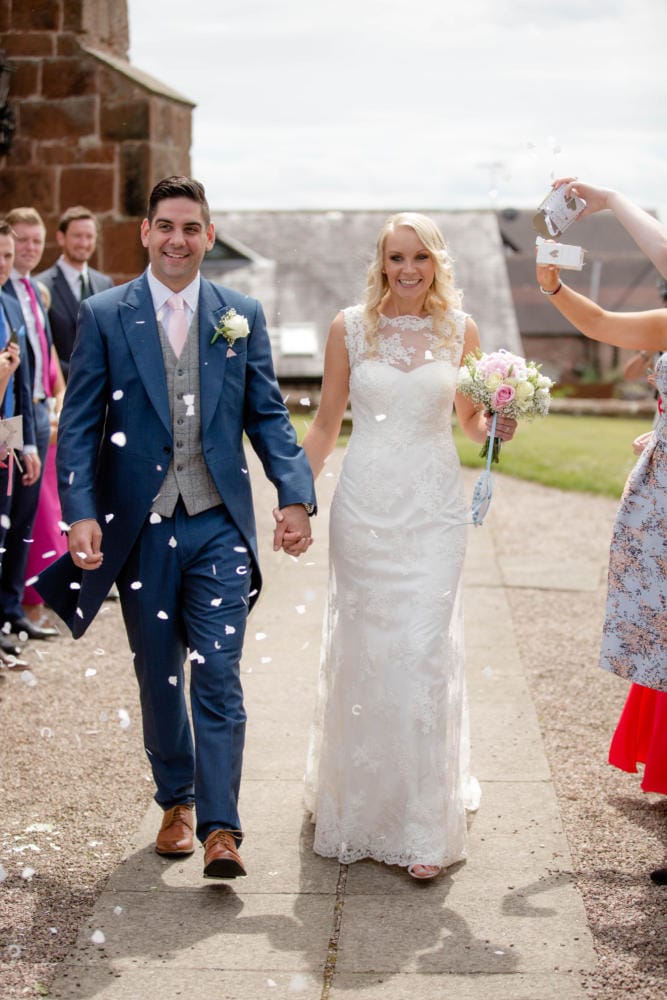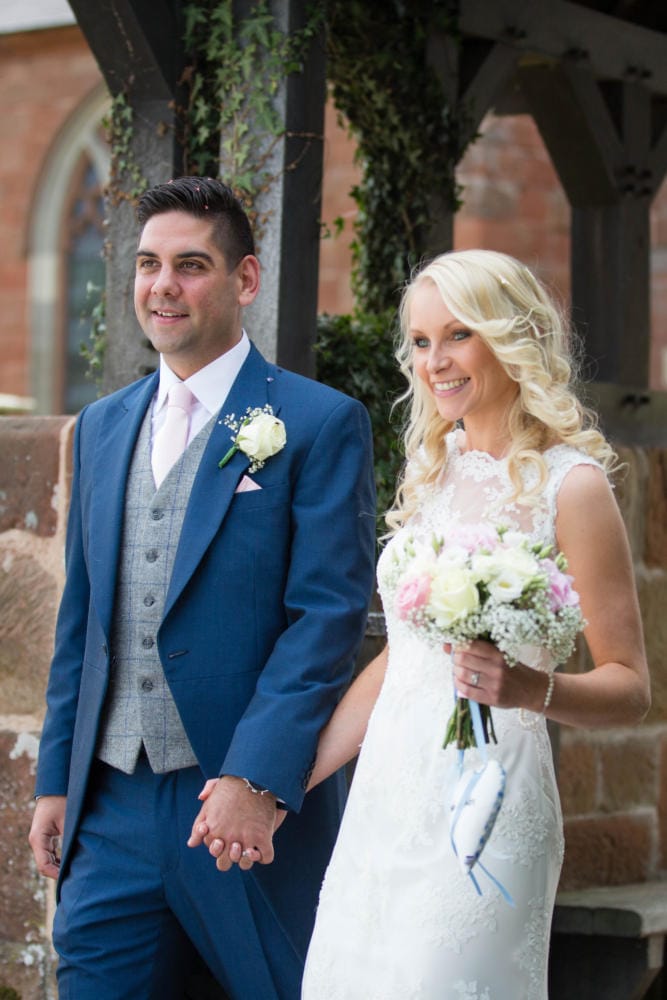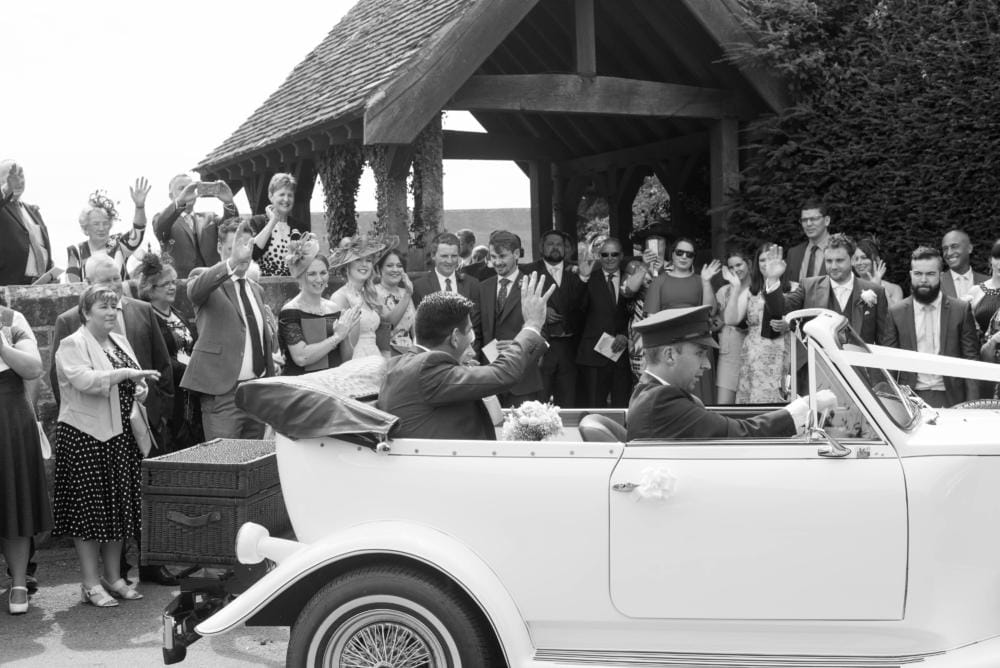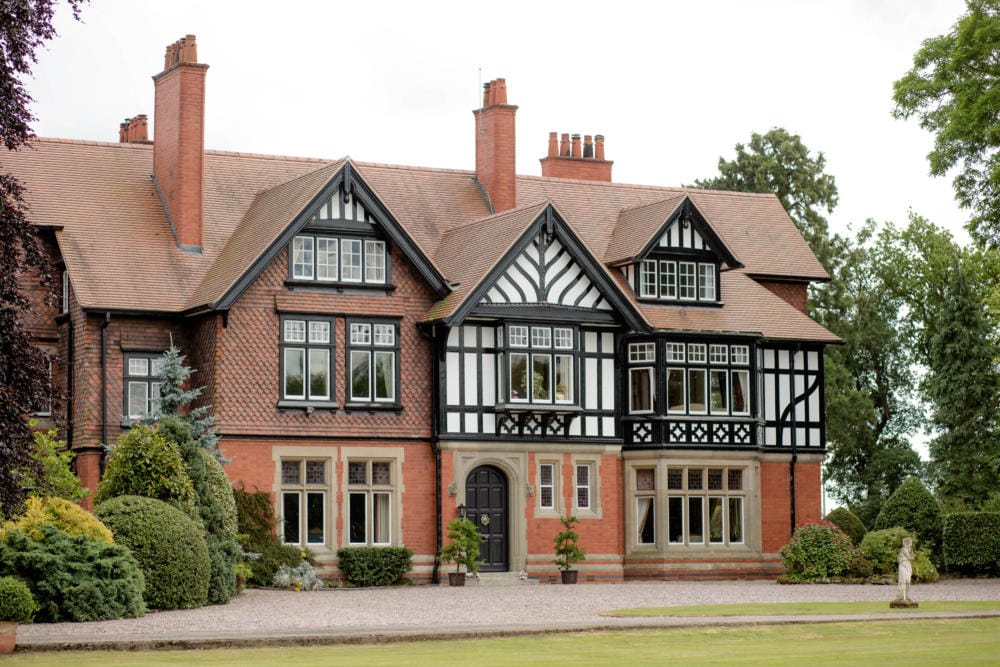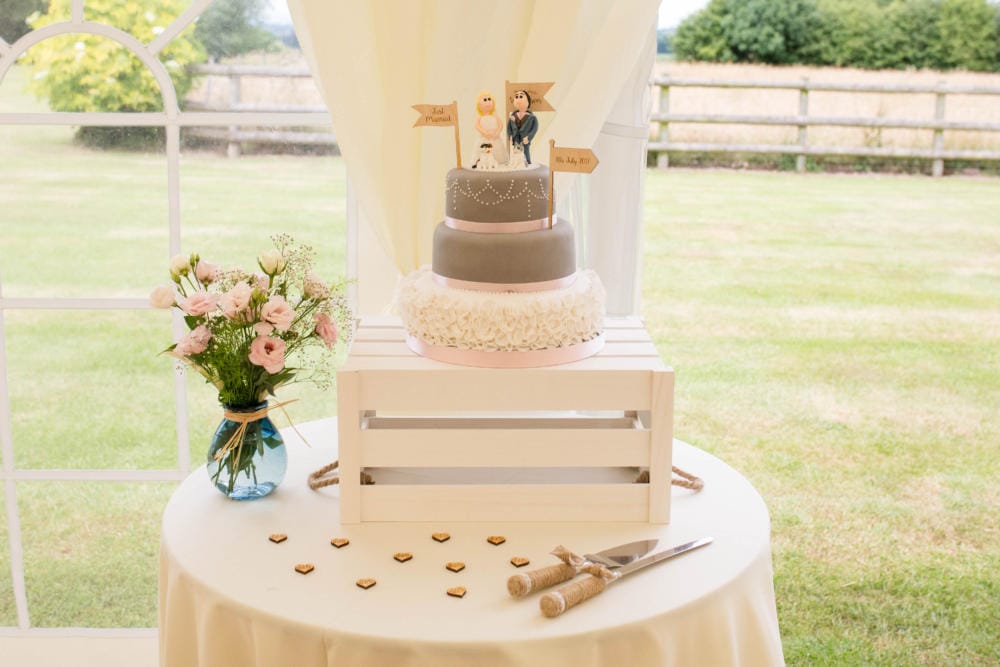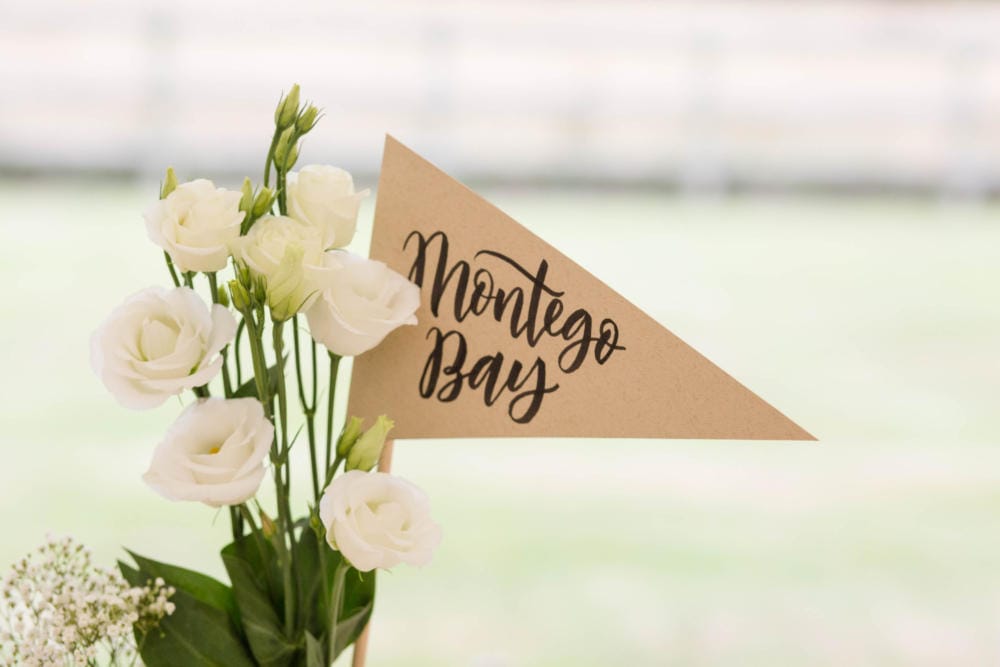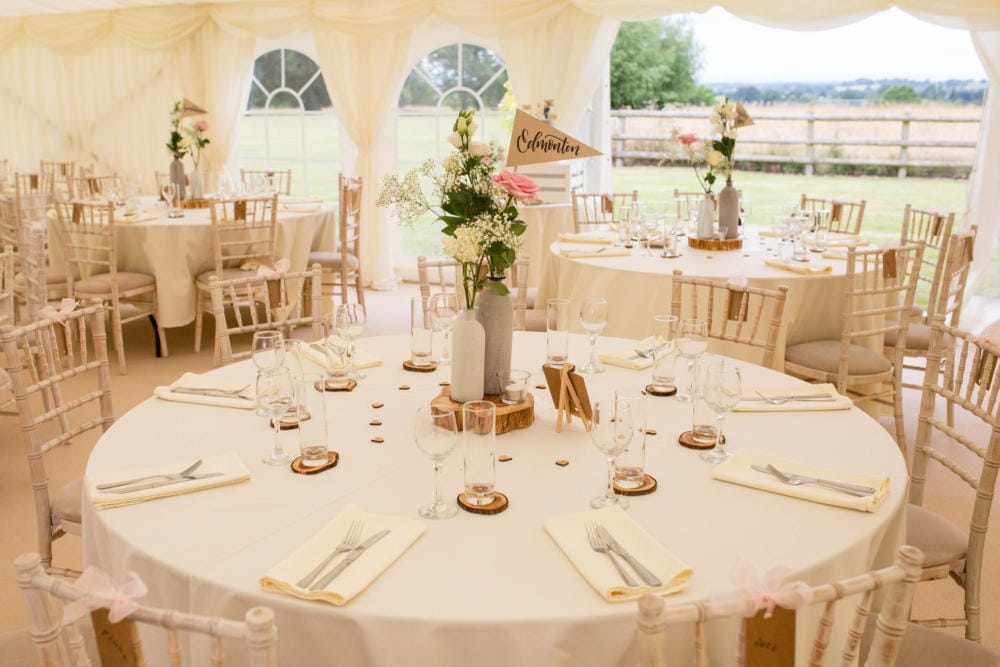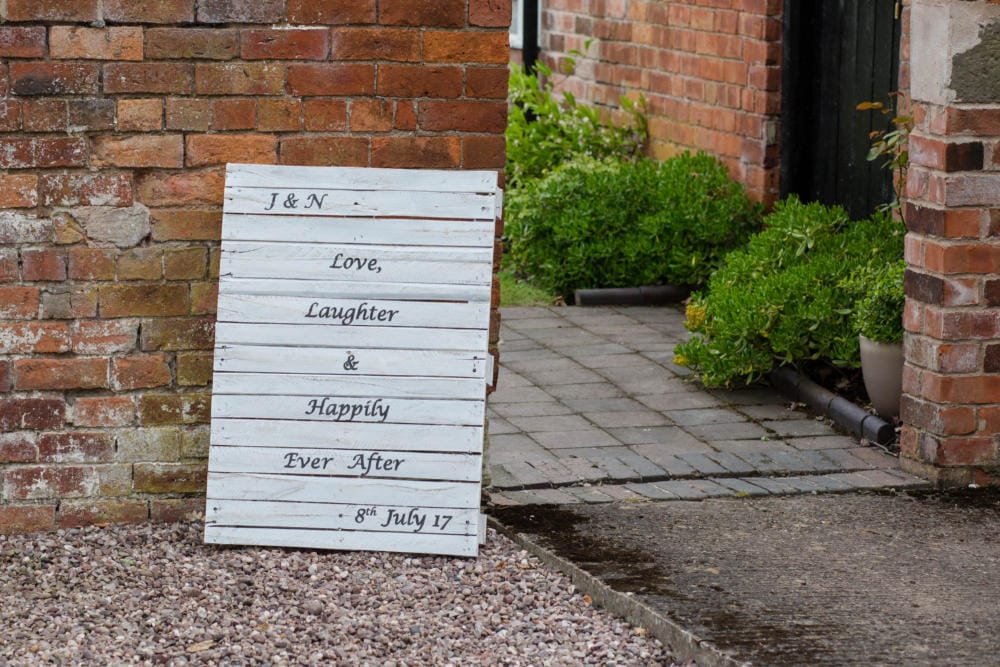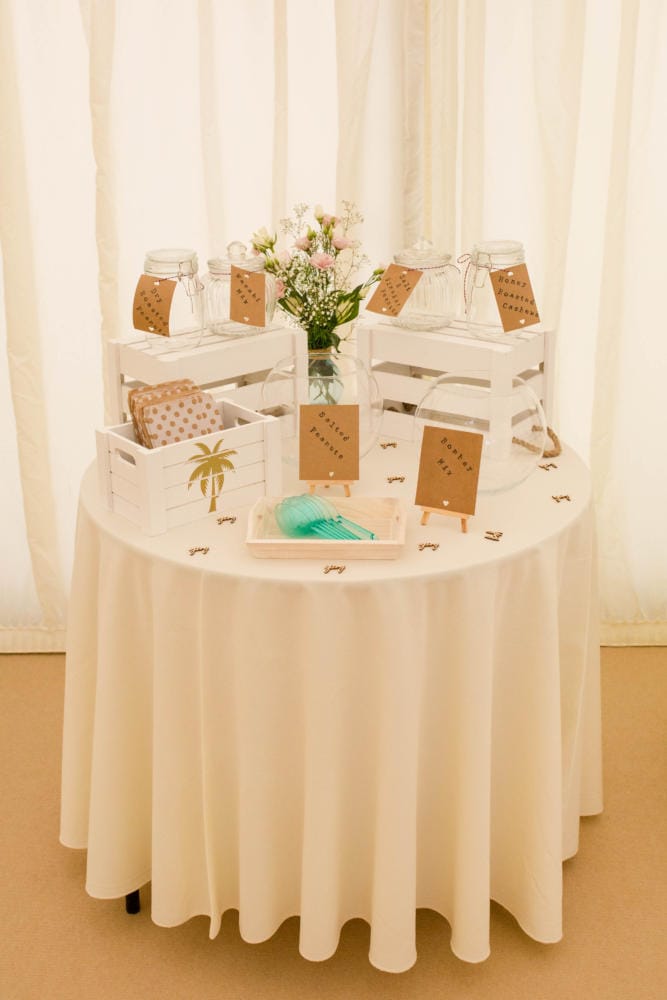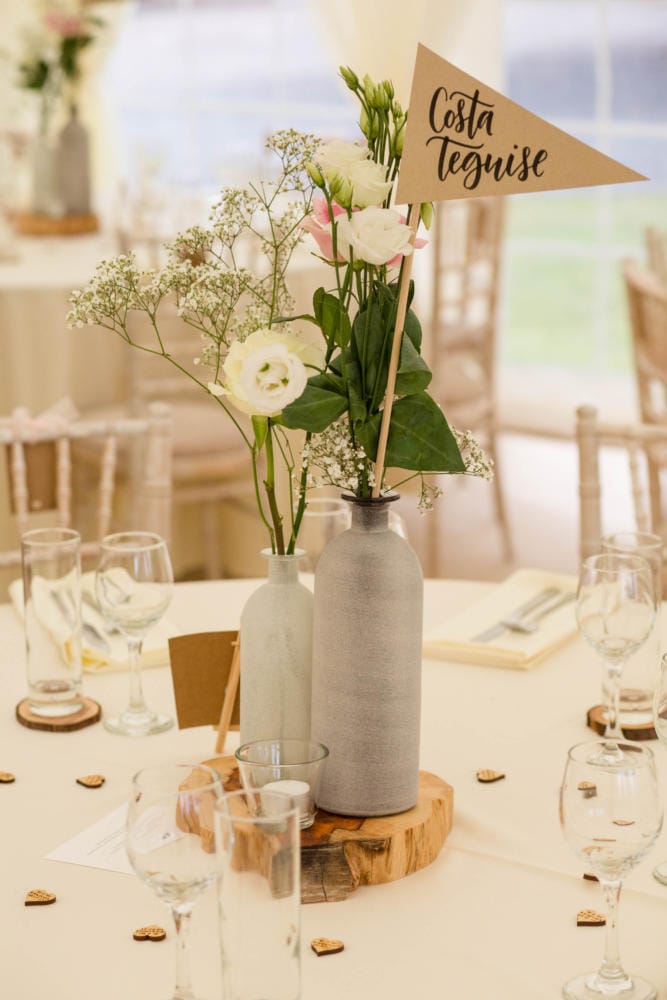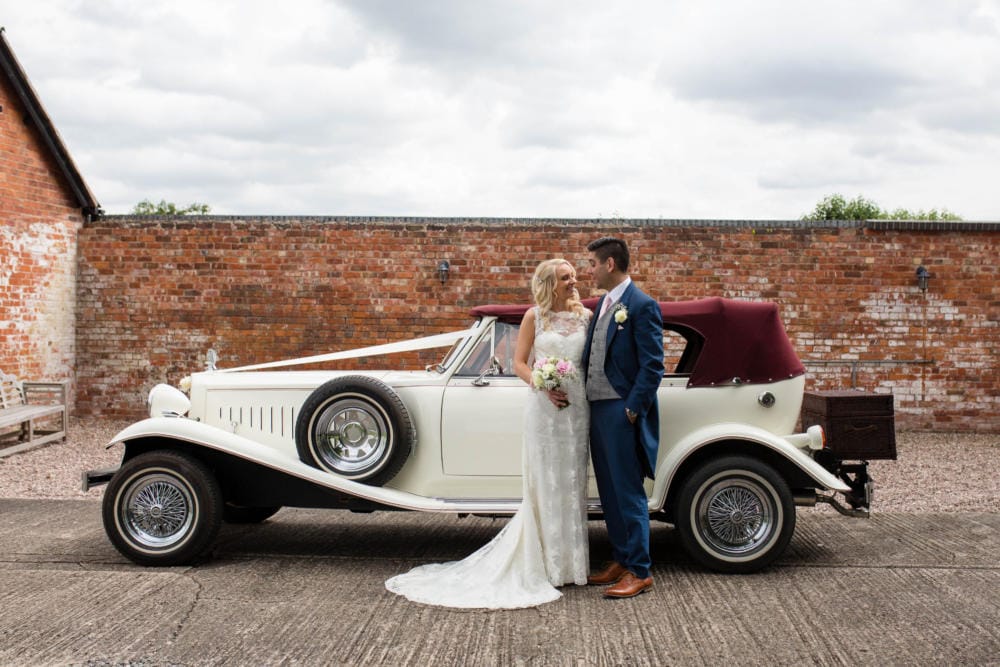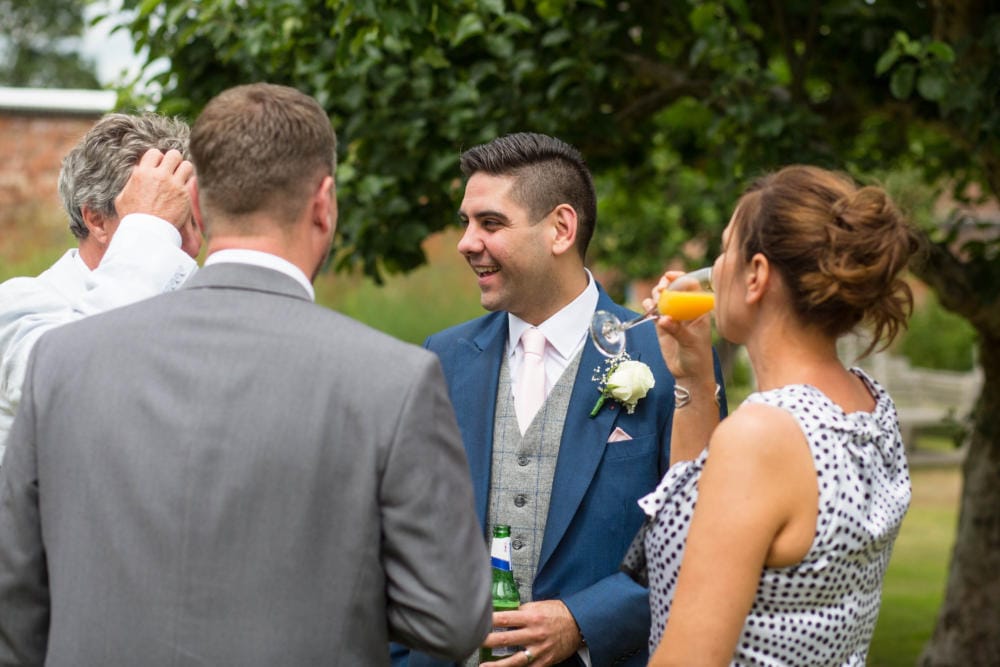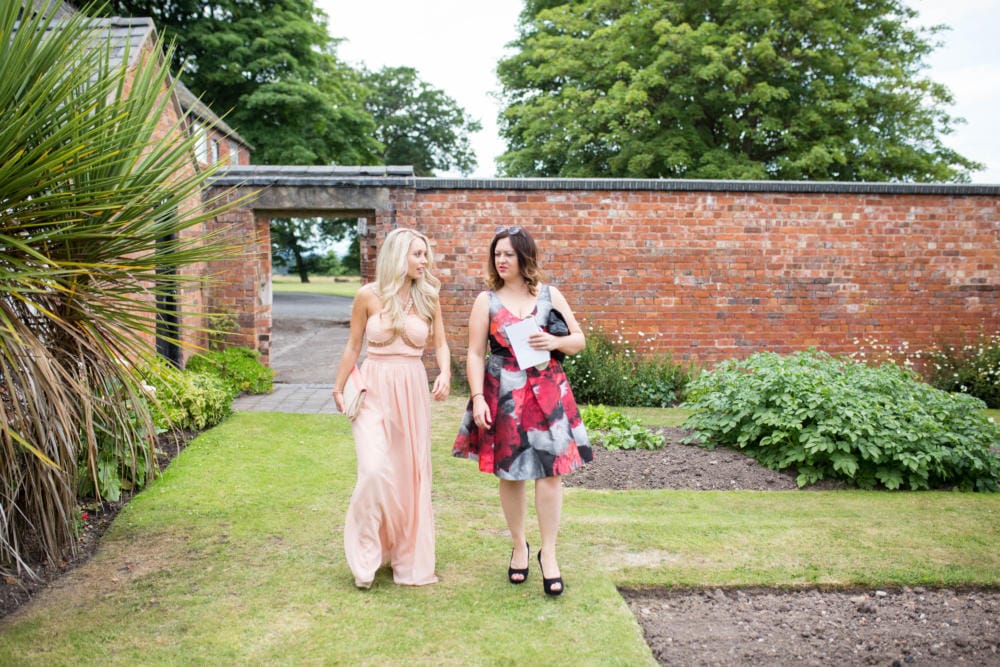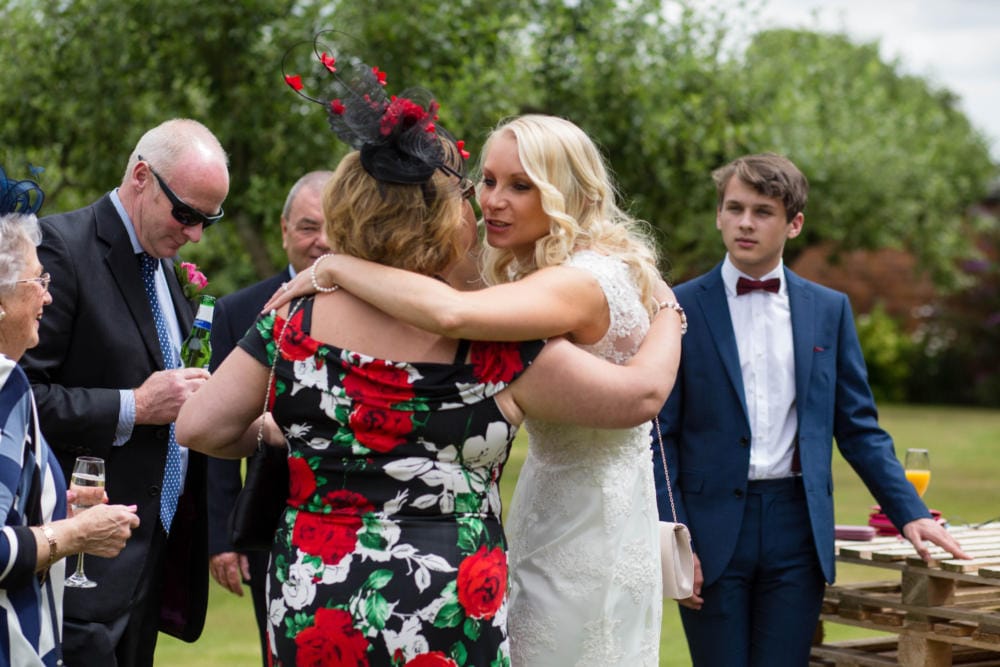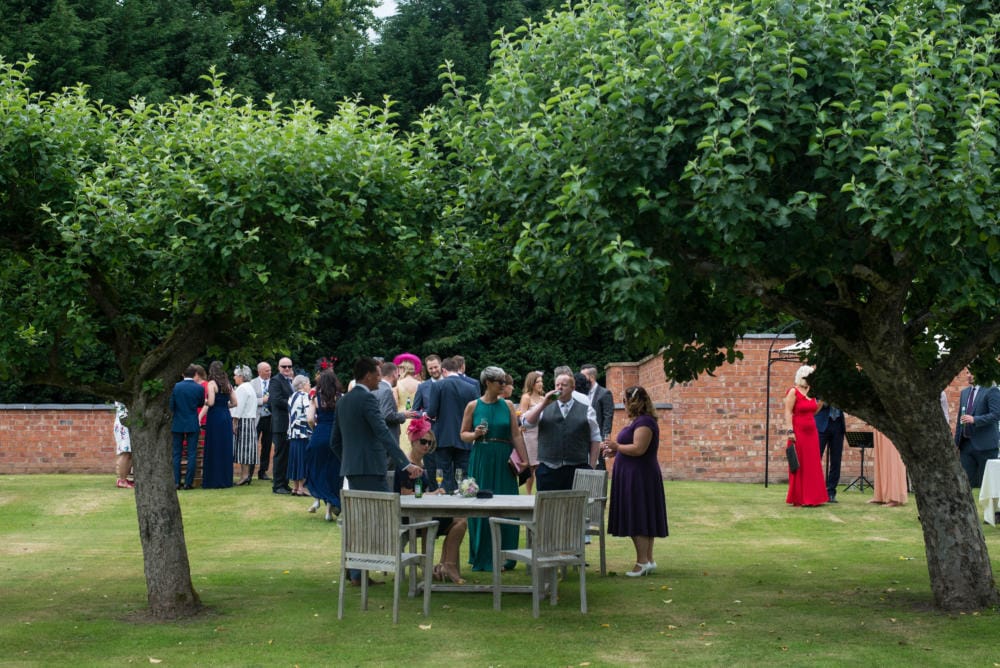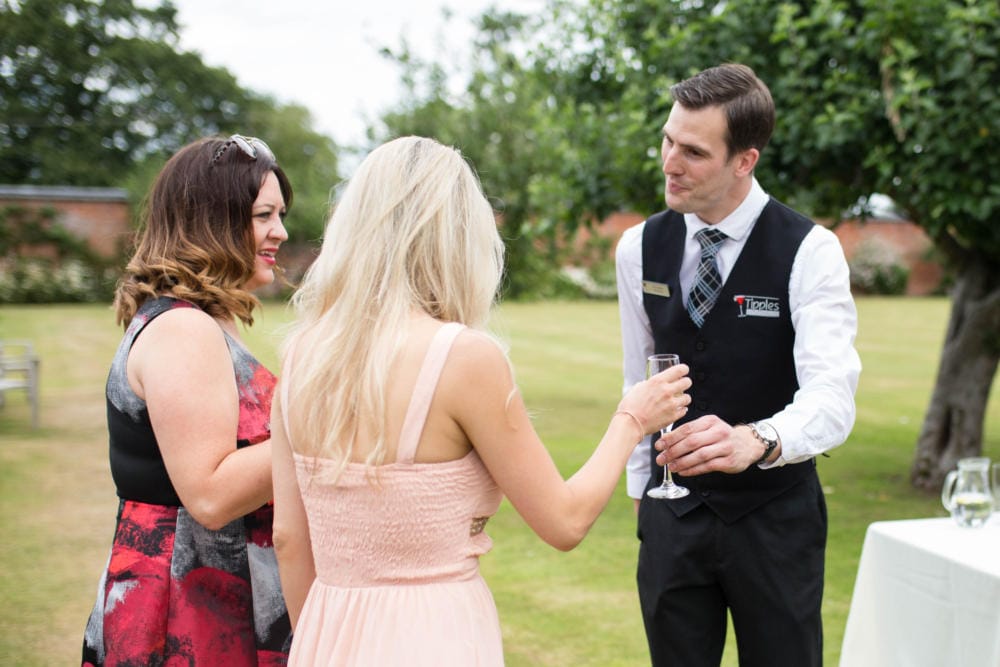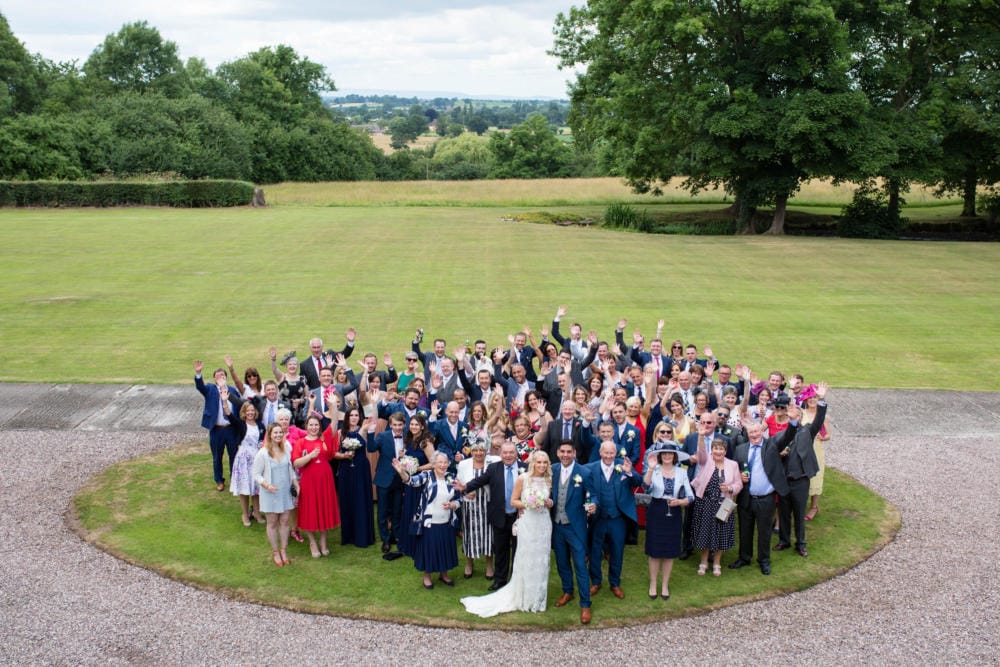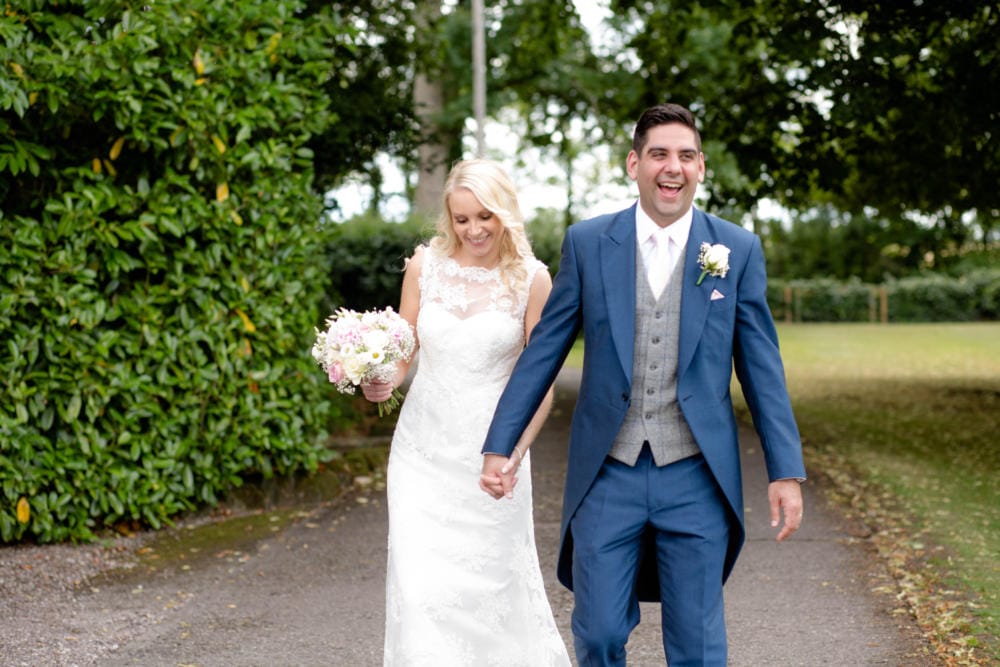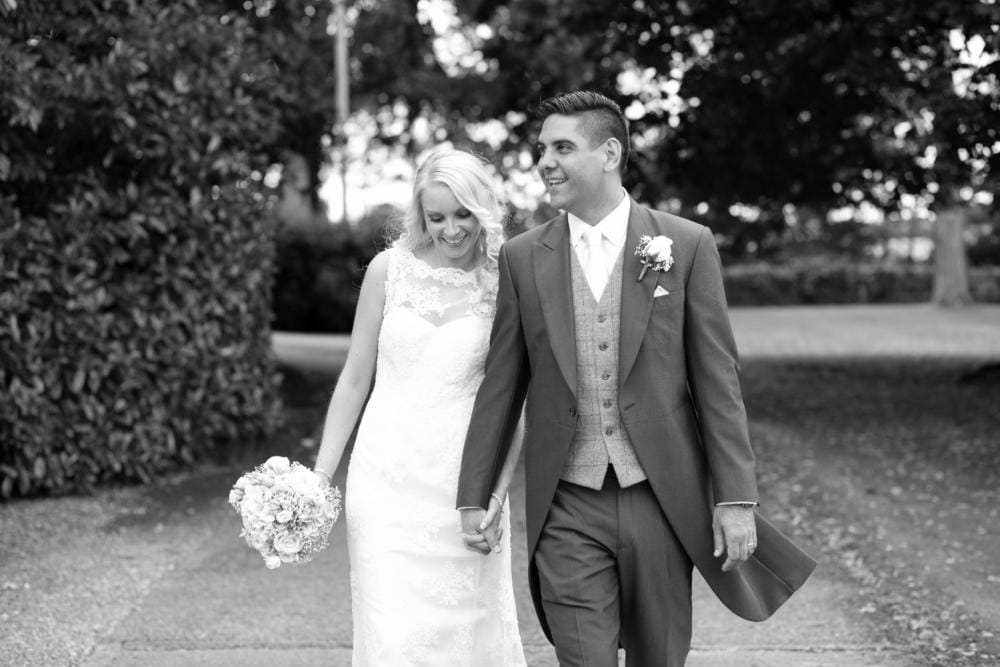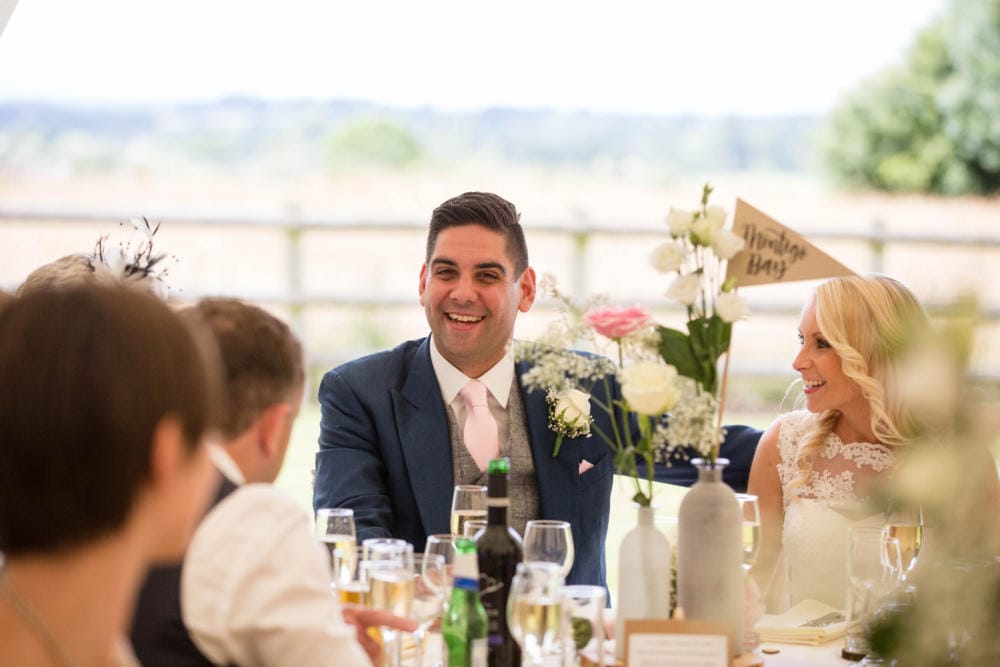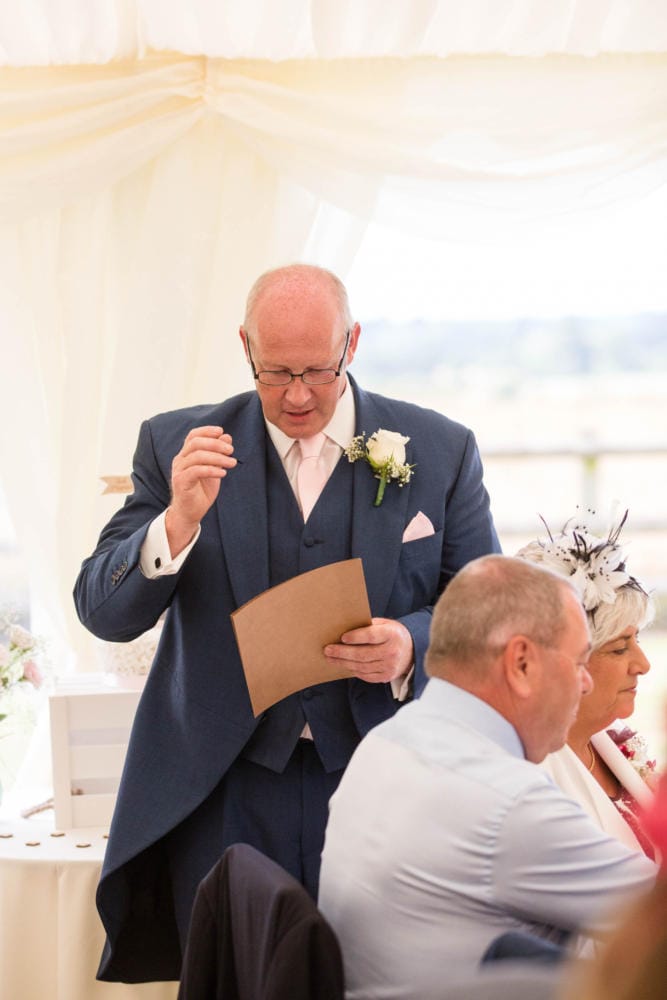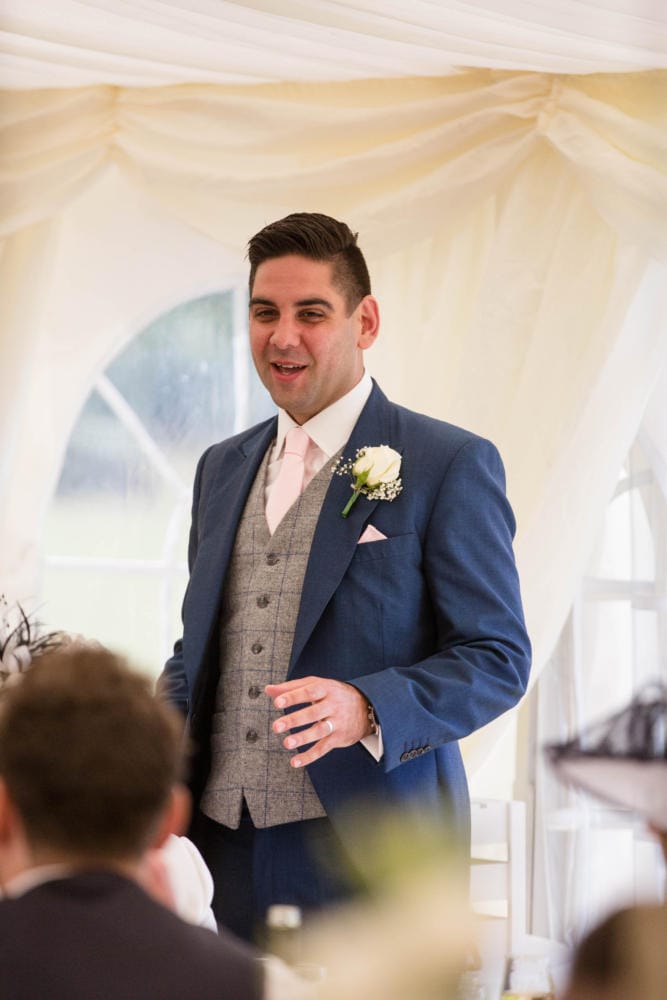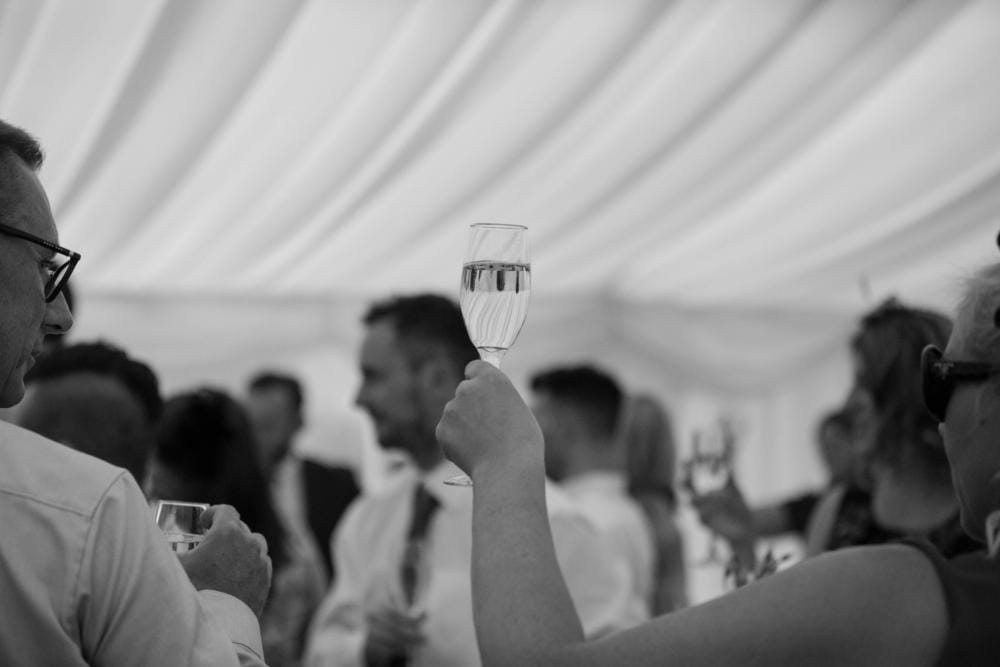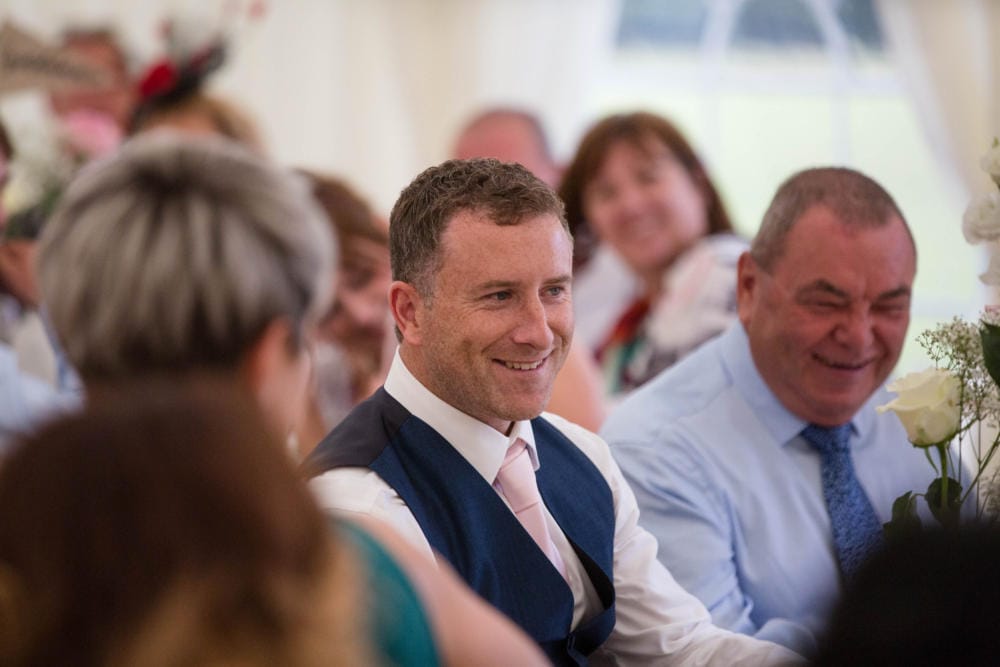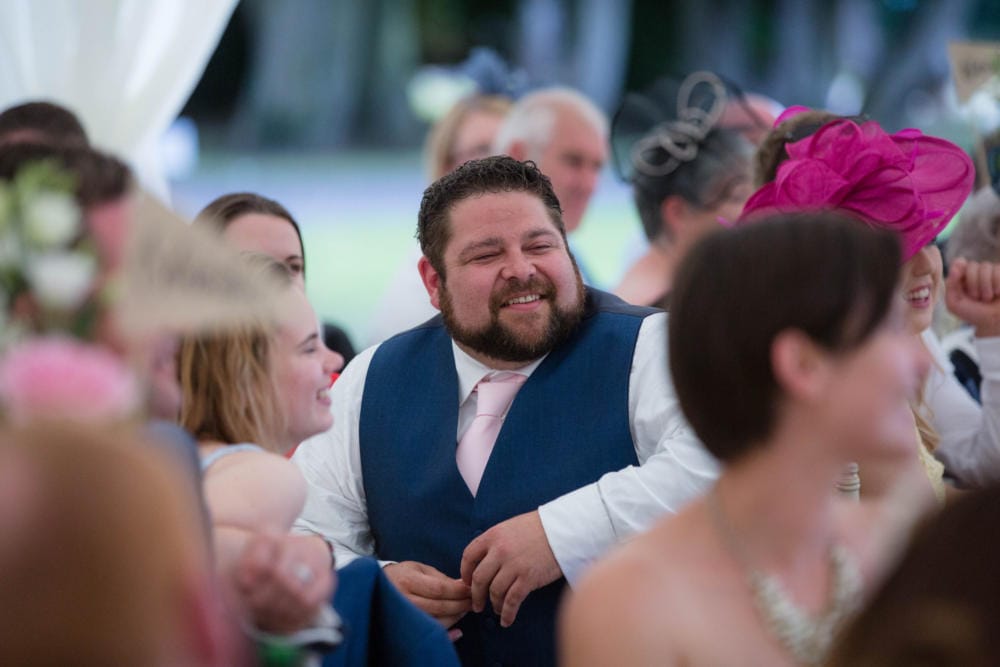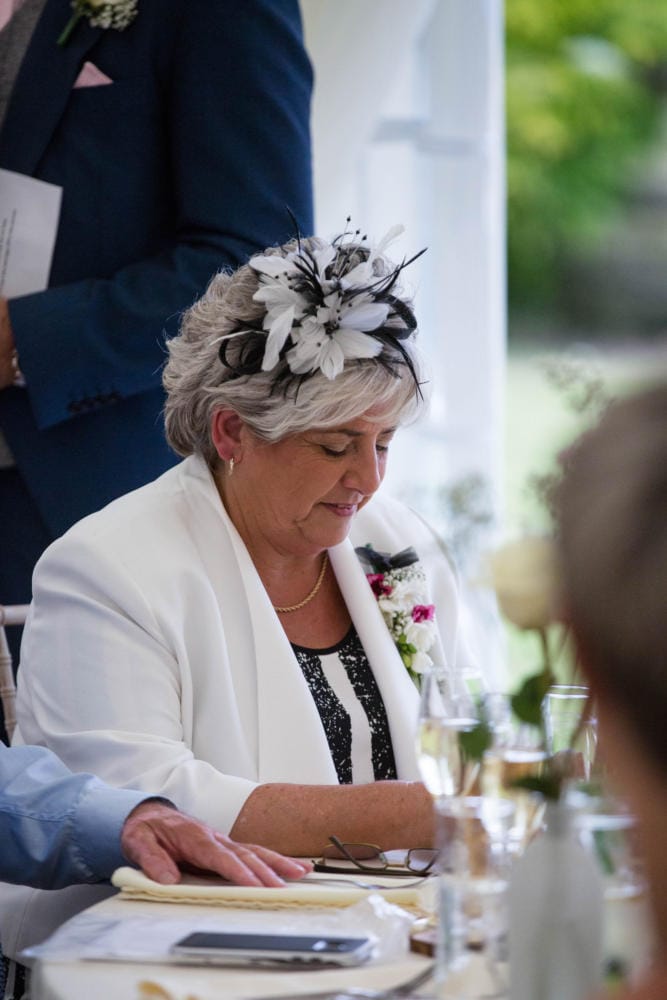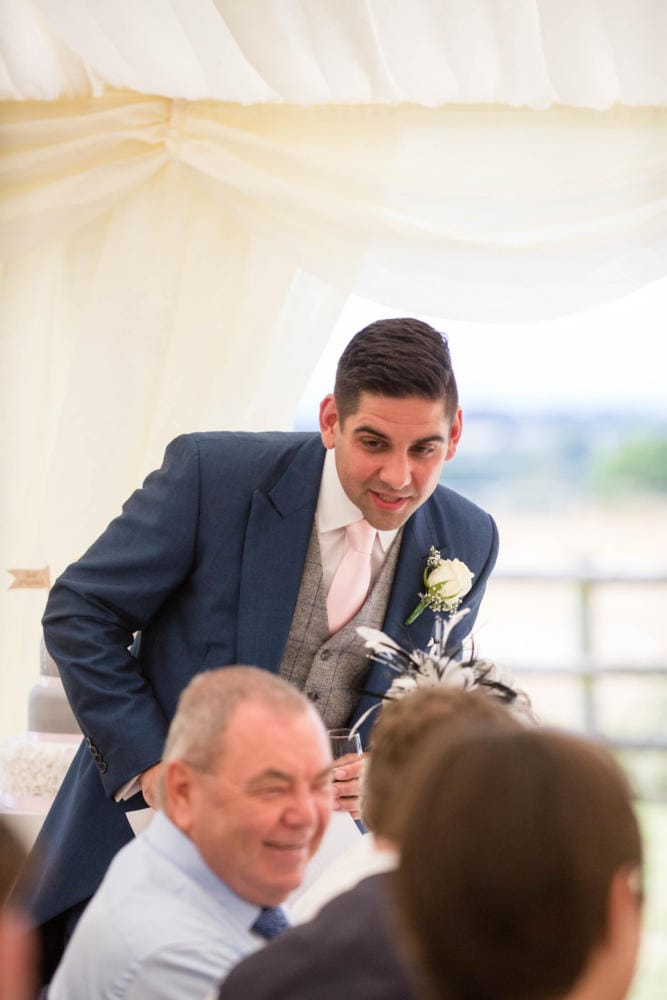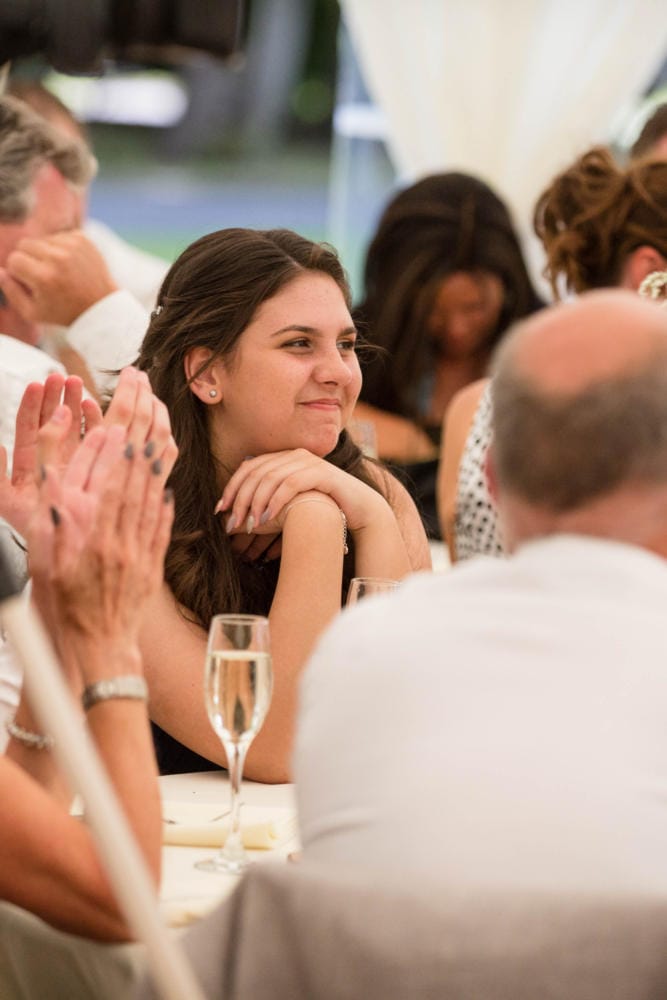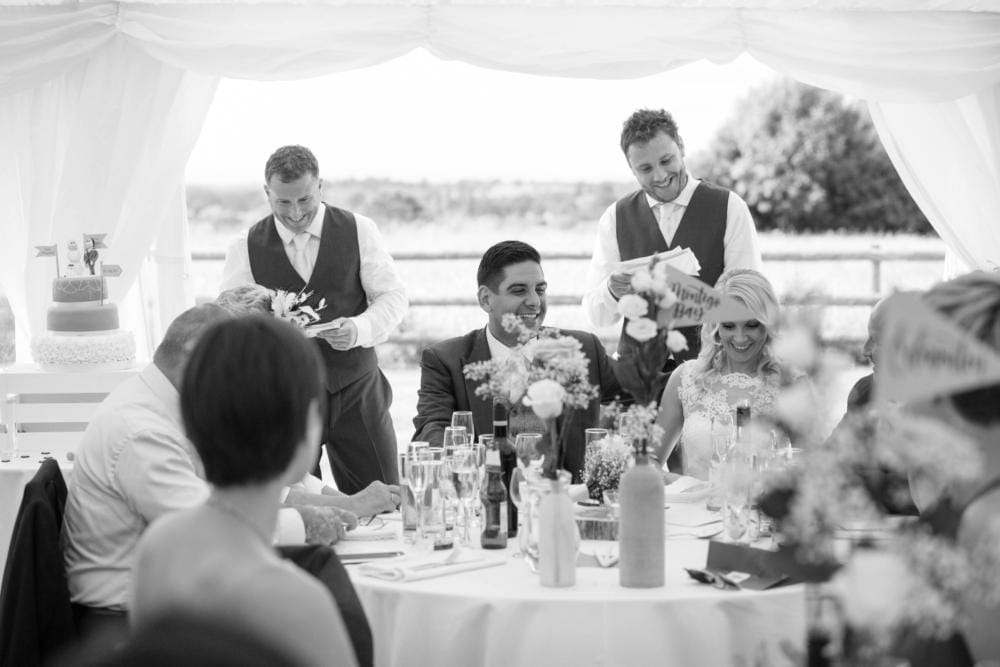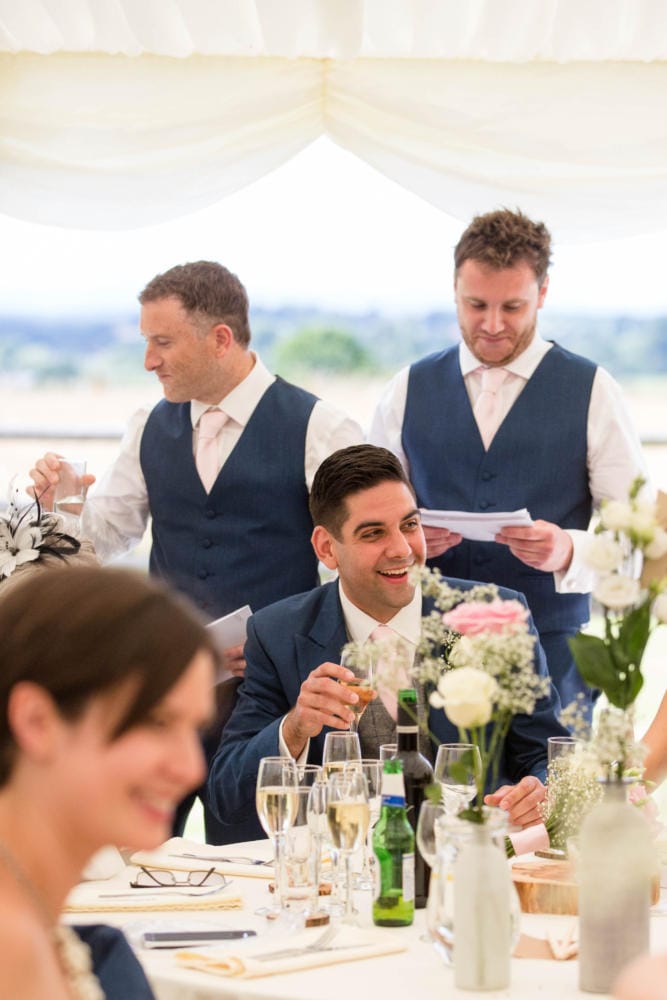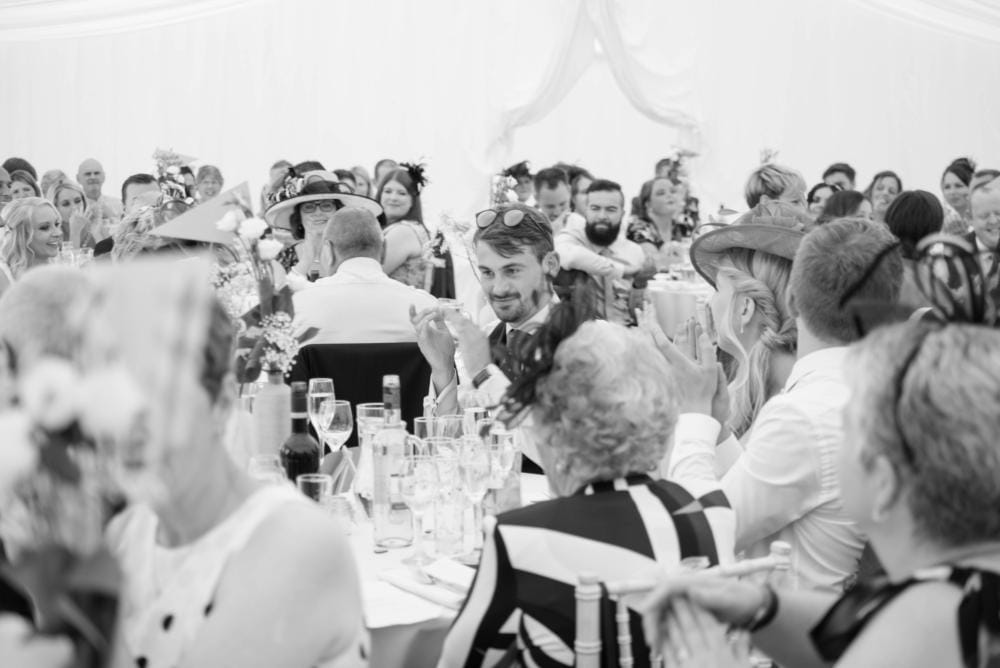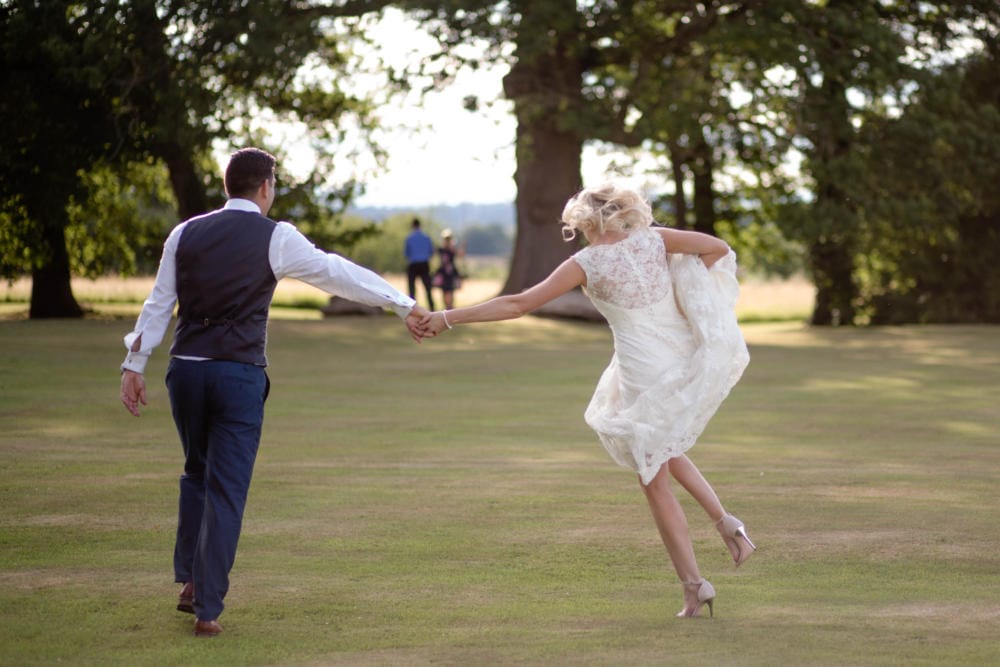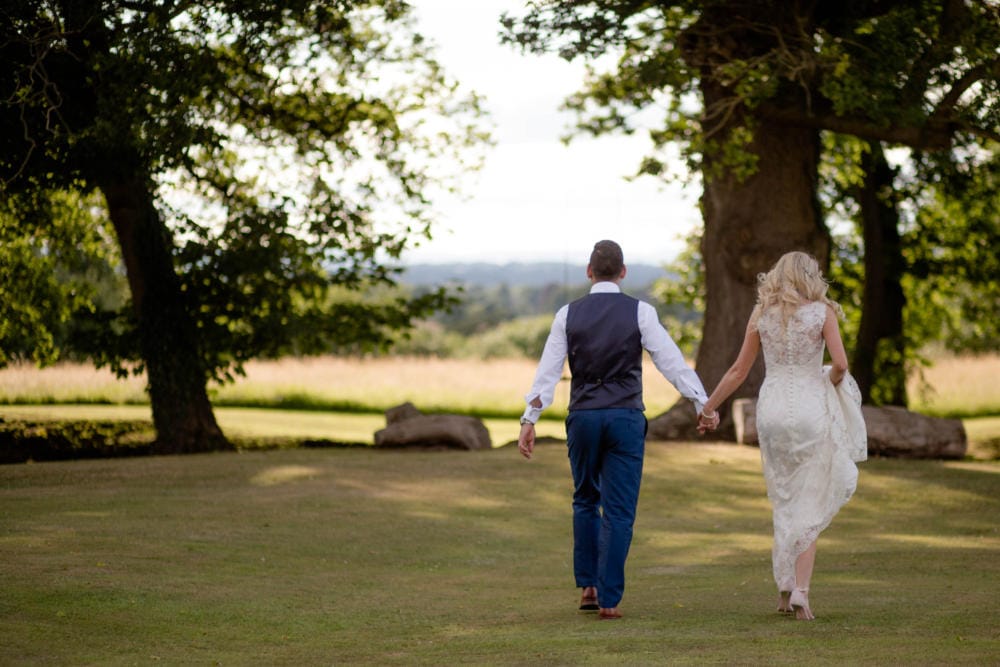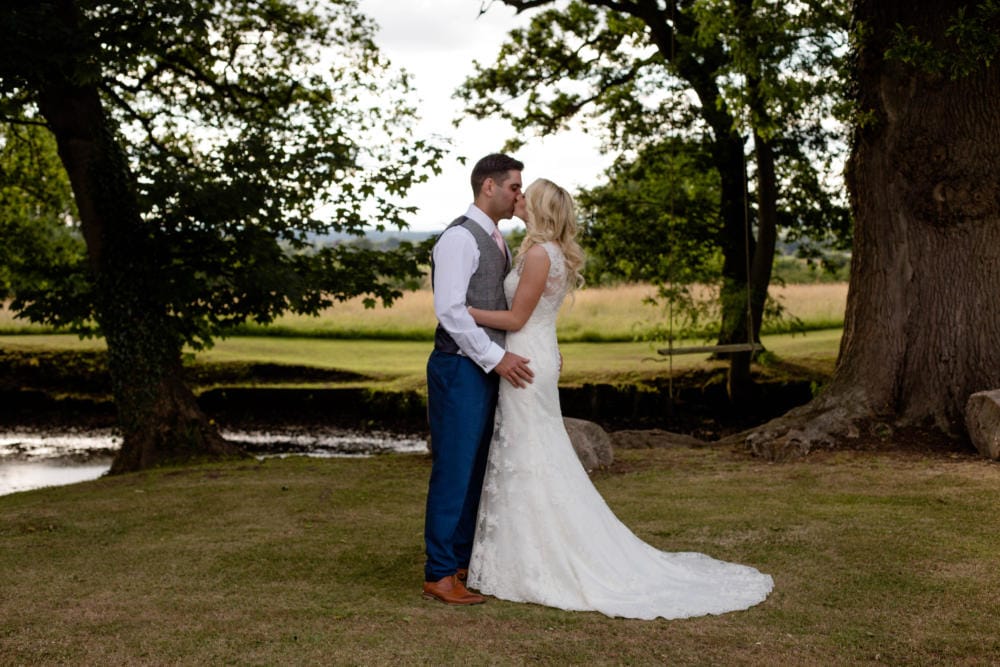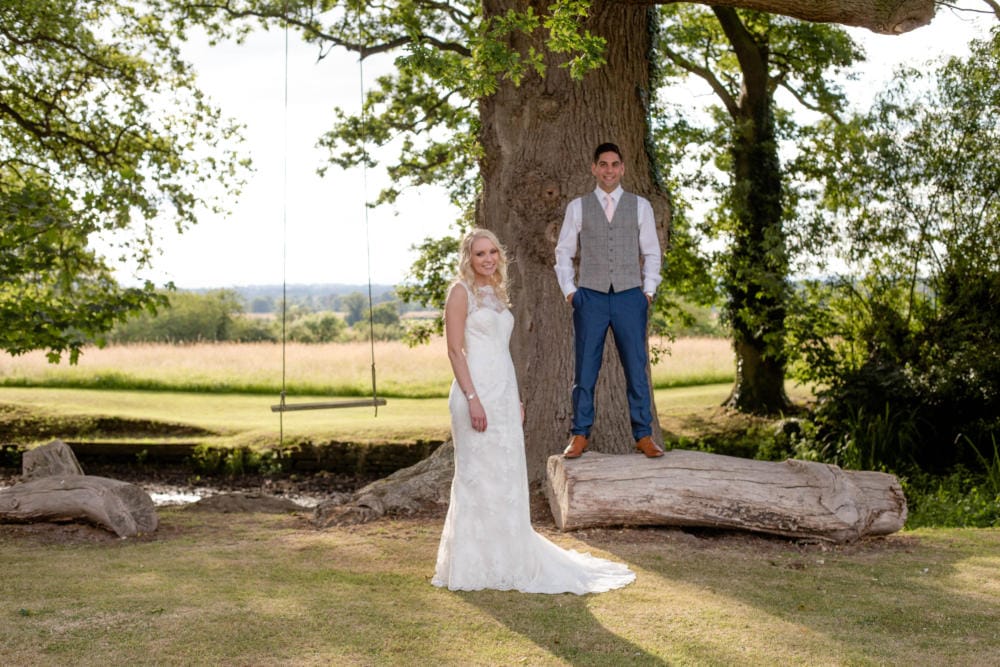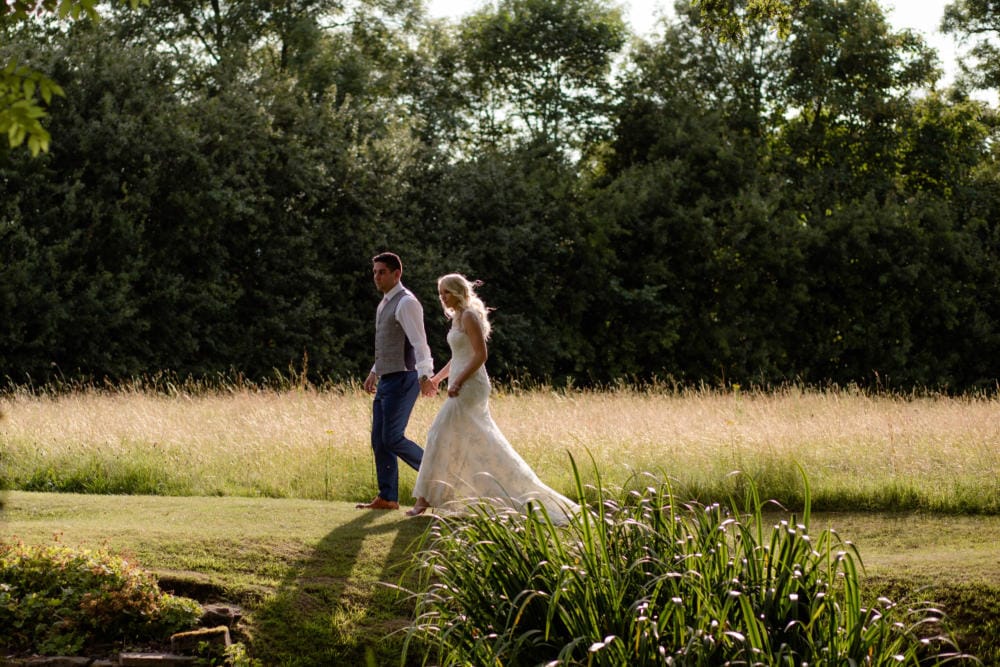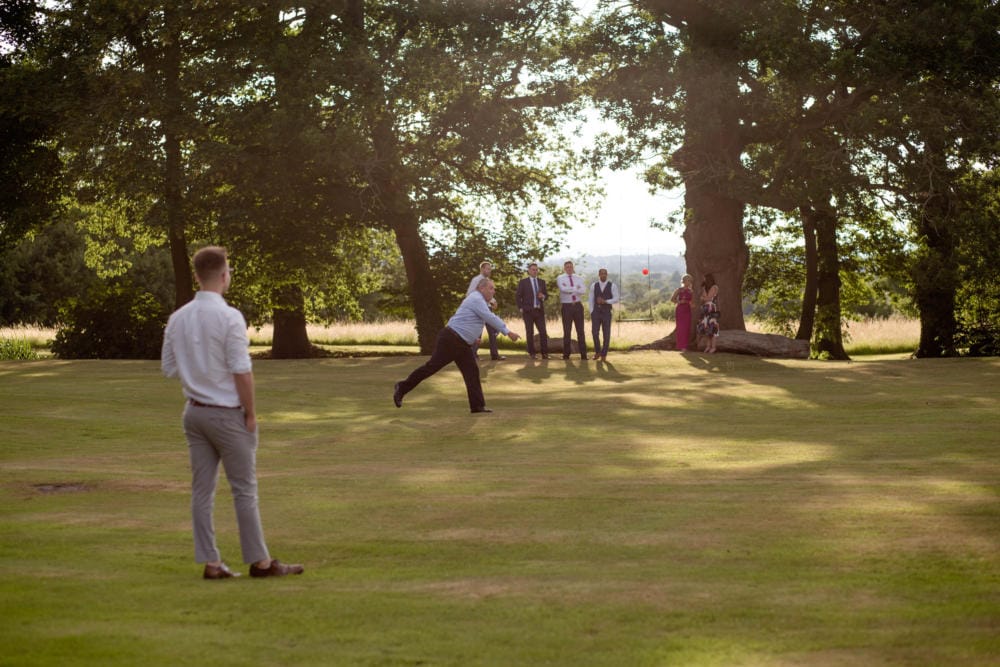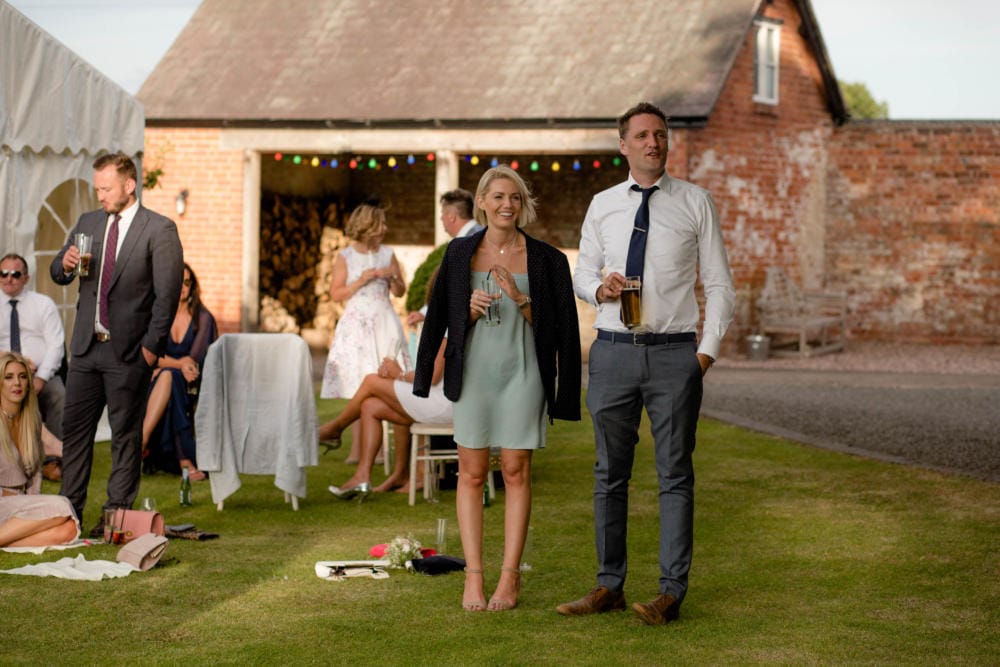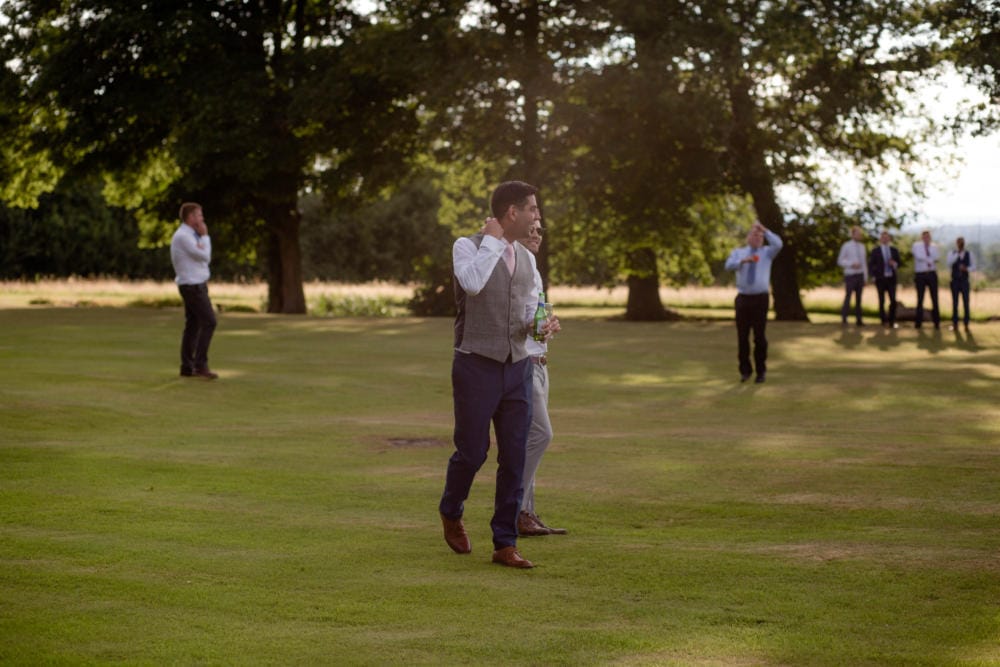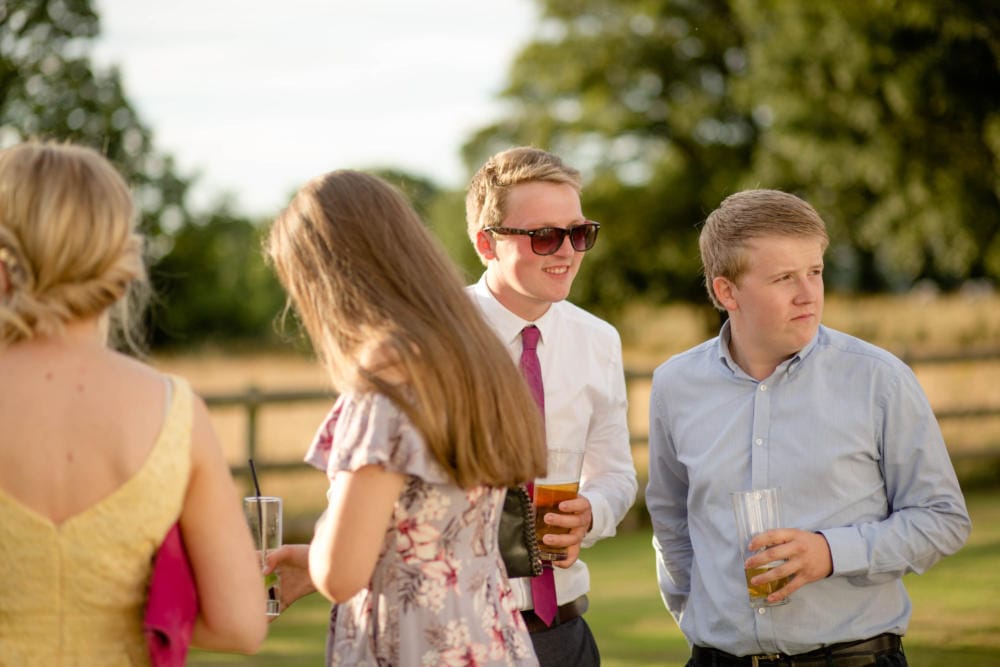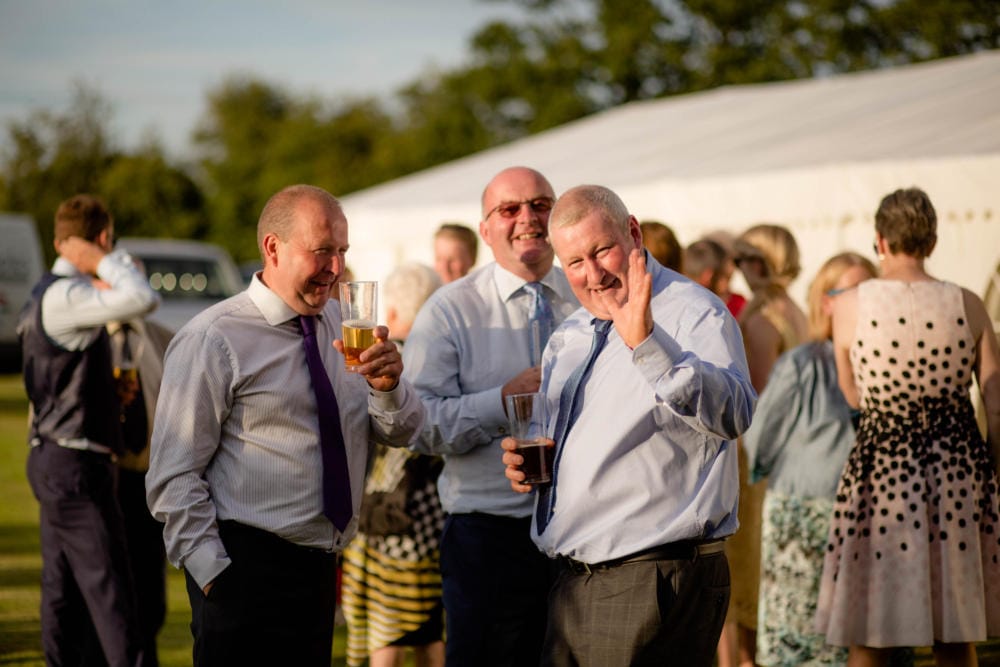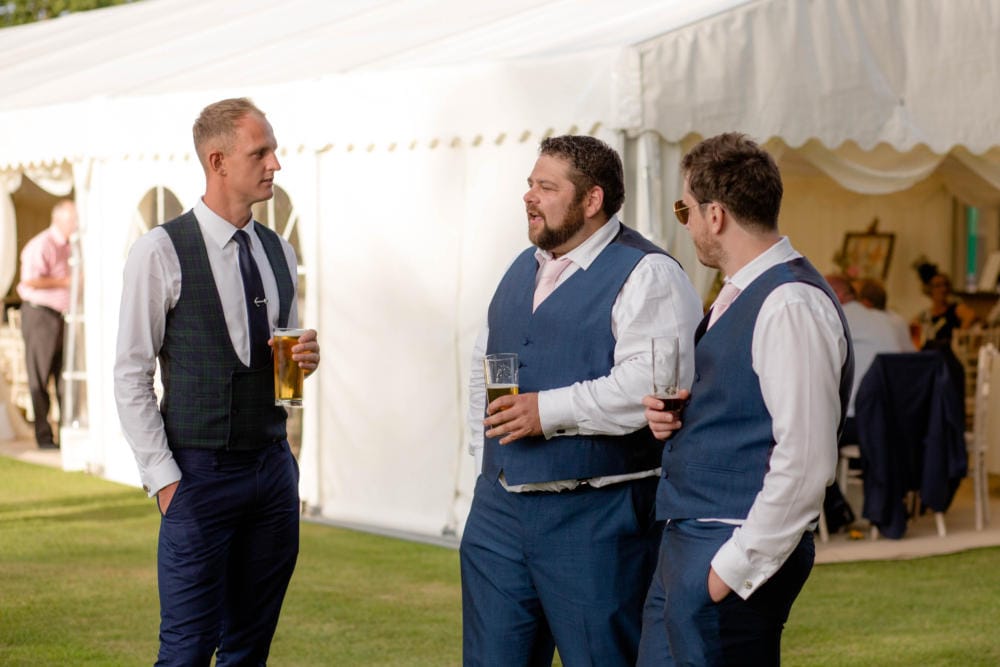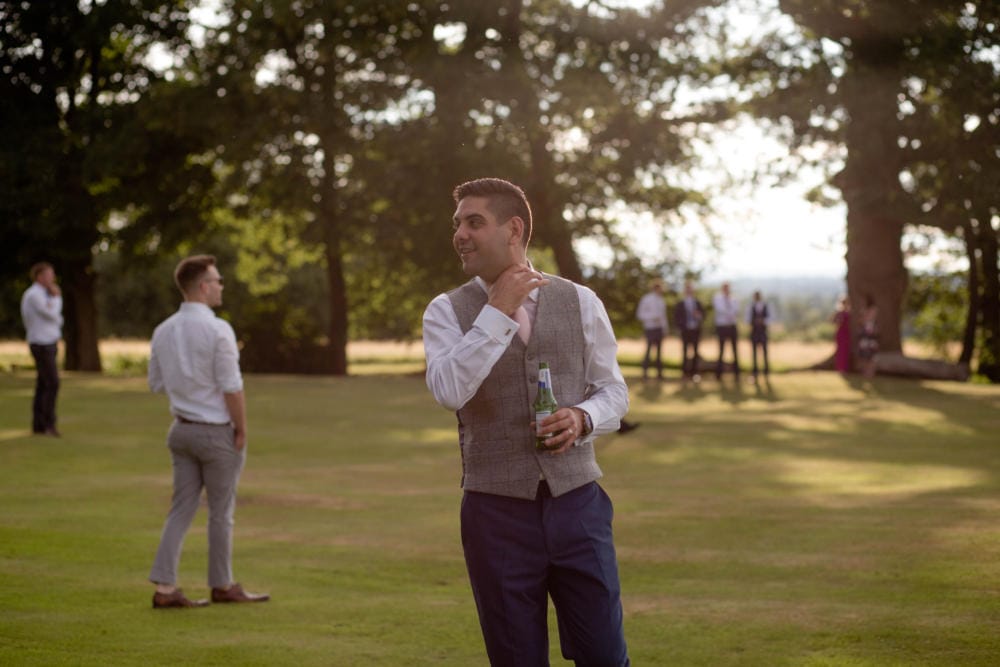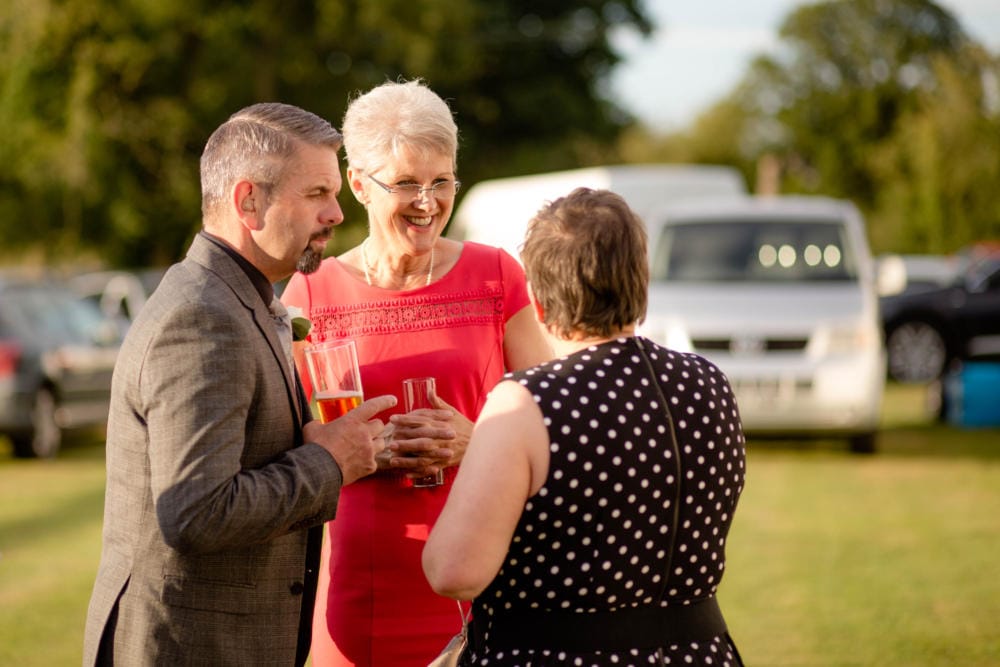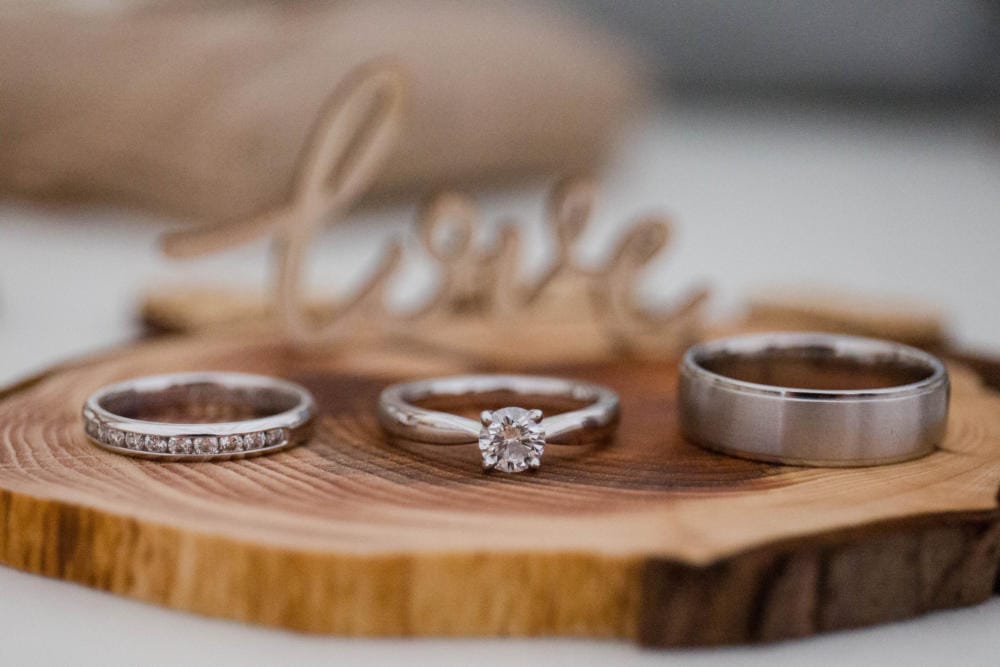 Suppliers:

Florist – Anne Whysall

Hairdresser – Bethany-Rose Hughes

Dress shop/dress designer – Dolly Blue Bridal Studio (dress is designed by Lusan Mandongus)

Suit Hire – Peter Posh

Videographer – Les McGowan

DJ – Rory's Disco's (Chris)

Solo singer/acoustic guitar Dave Busby

Live Band – Hatters Ball

Car hire company – Arrive in Style

Catering – Marcus Bean of Brompton Cookery School

Table Flags – Justine Ma Design, Edmonton (Canada)

Wedding Rings (& engagement ring) – Fabricious Green, Shrewsbury

Cake – Di's Delicious Cakes

Photographer assistant/second shooter: Tom Miles